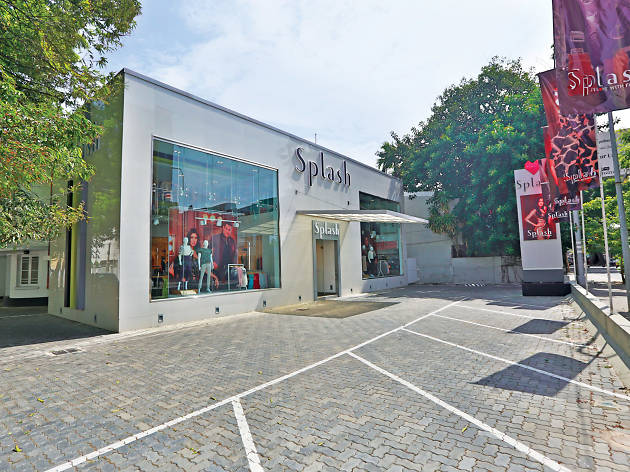 Splash, the popular high-street fashion retailer, features stylish clothing for women and men. The gleaming white store along Bauddhaloka Mawatha, pops with colourful designs.
At the entrance, the latest collections captureone'sattention,eachpiecean interpretation of newest international styles. The first floor of the Splash outlet is almost entirely dedicated to women, while their men's range is displayed on the second floor. The Splash collections change frequently, ensuring a sense of exclusivity for shoppers.
The working woman can avail herself of an elegant and sophisticated look at Splash. Pastels, floral designs, delicate lace and pearl embellishments are popular aspects of this selection. Their evening wear collections range from graceful chic to adventurous party wear. The denim collection is especially unique, while Splash also offers a comfortablerangeofsportswear.Their resort selection is quite vibrant. Each design in store is inspired by the latest trends hot off the ramp from the world's fashion weeks.
Splash offers an extensive collection for men as well to suit conventional, adventurous and contemporary style preferances. The menswear range features corporate, casual and evening wear. The bold-hued clothing, interesting patterns and distinctive designs are popular amongst their clientele.
Splash also has a daring selection for teenagers featuring bold prints, neon colours and confident cuts. The accessories in store are unique and eye catching. Splash features both tasteful jewellery that will complement one's attire to chunky accessories, which will be the statement piece of your outfit.
No matter your style preference, at Splash you are sure to find an outfit that will suit the need. It is a great place for retail therapy, to shop for a loved one or to upgrade one's wardrobe with the latest styles that are worn by popular celebrities.
Venue name:
Splash
Contact:
Address:
175, New Bullers Road,
Colombo 4
00400