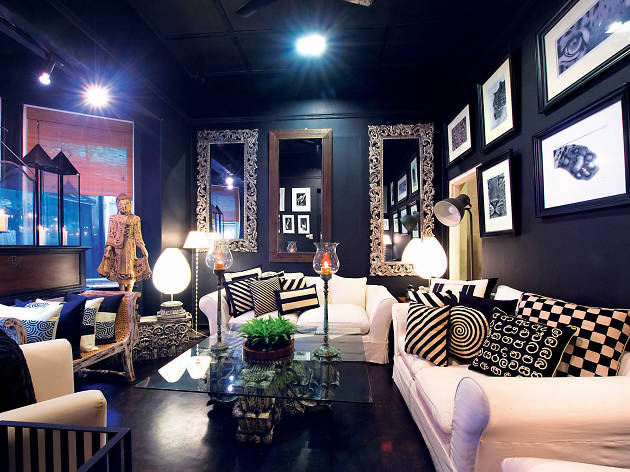 A store that is all about using the local heritage and combining it with contemporary designs.
Suriya Home Décor, one of Sri Lanka's leading lifestyle stores, displays a timeless palette of innovative and locally-made products at its boutique store located in Layards Road.
The store exudes a warm, homely, atmosphere with beautifully-crafted decorative household accessories and quaint curios.
Created by traditional artisans and craftsmen, the Suriya Collection propagates the concept of tapping into Sri Lanka's rich heritage and using everything that is local to blend with modern designs. With this fusion of Sri Lankan designs and contemporary craftsmanship, Suriya caters to the individual tastes of its customers. The custom-made furniture is available in a variety of exquisite finishes and bright colours to enliven any domestic interior. The intricate designs of home decor, including the comfortable sofas, authentic wooden sculptures and serene images of the Buddha, accentuate the flamboyance of the household.
Suriya Home Décor, also offers a wide range of handloom upholstery and curtain fabric with doses of eye-catching hues that promise a visually-compelling space. The sleek tables and chairs made of jack and teak wood together with the antique- inspired recreations of temple art in the Pettagama range of chests and paintings radiate a pleasing contrast in the living space.
Perceiving outdoor areas as extensions of interior living spaces, the store offers a range of outdoor decorations. Whether to lounge outdoors or dine al fresco, Suriya has authentic decorating ideas for lawns, terraces, yards and porches. The terra cotta ornaments, patio coffee tables and outdoor fountains deliver a luxurious, peaceful aura.
Suriya Home Décor, an emporium of Sri Lankan art, crafts and furniture has truly garnered an exciting assortment of modern lifestyle products under its roof.
Venue name:
Suriya Home Décor
Contact:
Address:
39 Layards Road
Colombo 5
Colombo
00500