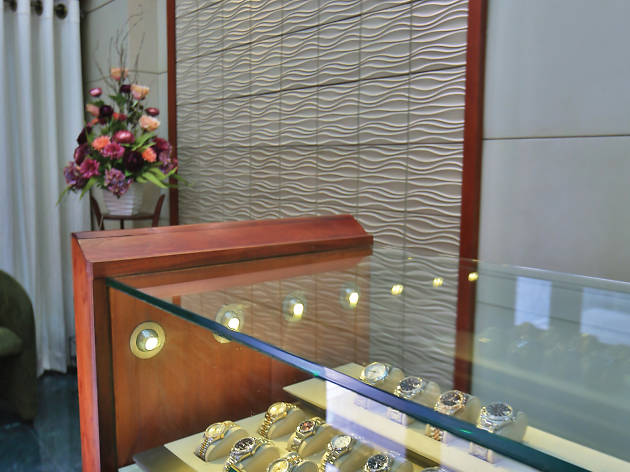 Rolex watches
Tharaka Time House, located on York Street, is the authorised agent and distributor for Rolex wristwatches. Operating since 1973 and situated in the business hub of the city, the store has the facility to attract customers from amongst the corporate community in the Fort area and its surroundings, as well as Rolex aficionados from across the country.
The outlet is designated the official retailer of guaranteed Rolex timepieces in Sri Lanka. It has on offer a wide selection of ladies' and gents' watches, ranging from classics to contempo- rary designs.
Also available at the Tharaka Time House is the Rolex brand's specialised sportswear range that caters to both land and water sports – whether equestrianism, car racing, golfing, yachting or diving. Should a specific Rolex model happens to be out of stock, customers could easily place an order through the store.
A pioneering watchmaker, Rolex crafts its wristwatches meticulously, using the finest materials. Reflected in the operations of Tharaka Time House is Rolex's exacting manufacturing criteria and the high standards the brand maintains in its retail practices and after-sales service. When servicing, Rolex timepieces are taken through the full spectrum by Swiss Factory trained watchmakers to restore its original functional and aesthetic conditions.
This includes movement overhauling, refinishing of case and bracelet, and testing for time keeping precision and water proof. Tharaka Time House offers expert advice on purchasing the Rolex watch that is best suited to your tastes.
Venue name:
Tharaka Time House
Contact:
Address:
75/1 Ground Floor Hemas Building, York Street
Colombo 1
Colombo
00100

Opening hours:
Mon–Fri 10am–5pm; Sat 10am–2pm; Sun closed