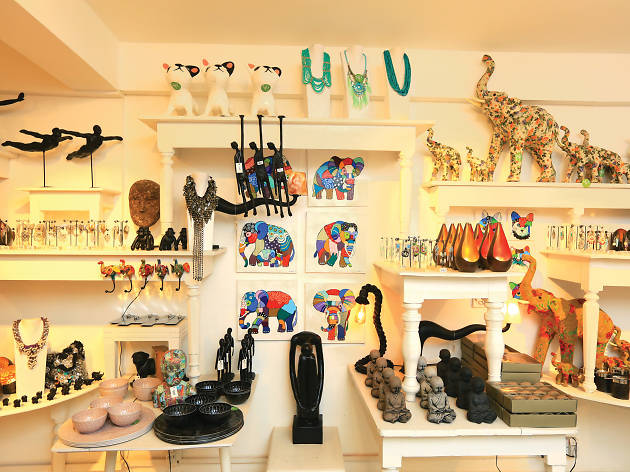 Time Out says
The stylish window display at Three by TPV, Bambalapitiya are only a teaser to the inspiring wonders within the store. From chic designer clothing to creative accessories to emotive sculptures, the store offers an extensive range sourced from across the world.
Conceptualised by Scandinavian trio Thomas, Patrick and Vadim, the lifestyle store is not restricted to a particular theme; from the sophisticated to the exotic, modern and ancient, the store offers it all. Everything is handpicked by the three owners and will surely inspire the shopper, whether you are shopping to style your home or self.
The clothing collection at Three by TPV features casual wear, Bohemian dress- es, stylish linen clothing or ritzy evening gowns with a vintage allure. Accessories range from the delicate to weighty, with feathers, beads and ornamental necklaces being a favourite. Earthen sculptures, multi-hued ornaments and exotic artworkaresuretograbtheattention. As the owners are animal lovers, look out for art inspired by elephants, cats and dogs. Bold tropical prints feature in many household items keeping with the endless summer vibe.
The Three by TPV exemplifies Asian design, Scandinavian thinking and western standard coming together in harmo- ny. Strolling through the spacious and well-organised store, with upbeat tunes in the backdrop, customers can shop at their own pace. It is the place to shop for unique home décor,art objects and designer wear.
Details
Users say