Nonawaru samaga mahathwaru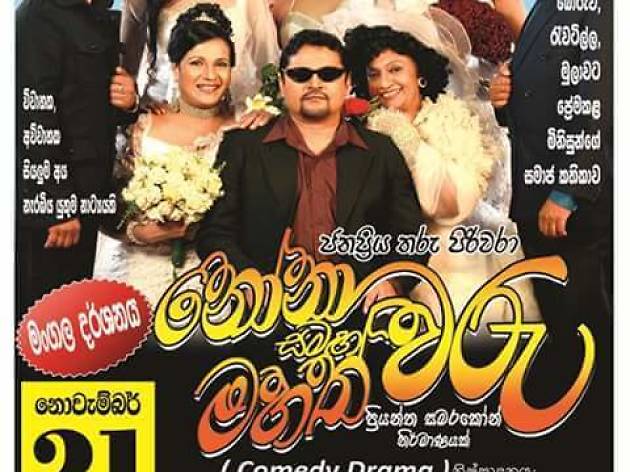 A debut direction by Priyantha Samarakoon conveys a theme – how a man cheats four ladies by marrying them and putting them into trouble. Nonawaru samaga Mahathwaru, produced by Ranasinghe A Ariyadasa, features popular artists – Janaka Kumbukage, Awanthi Aponso, Moreen Charuni, ANjula Rajapaksa, Indika Subasinghe and more.
The first experimental show is staged at Tower Hall, Colombo.