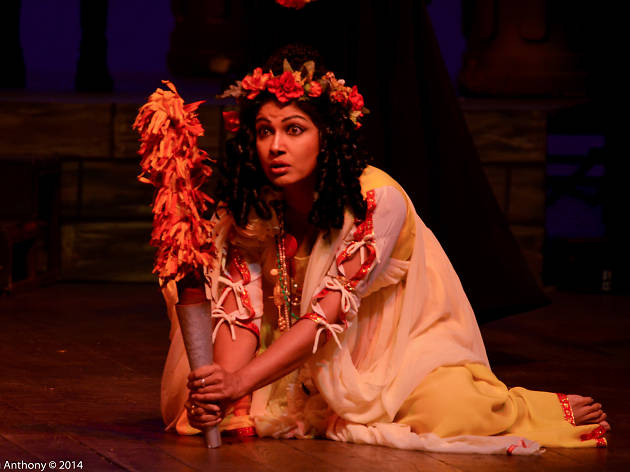 1/5
© Kavindu Anthony
2/5
© Kavindu Anthony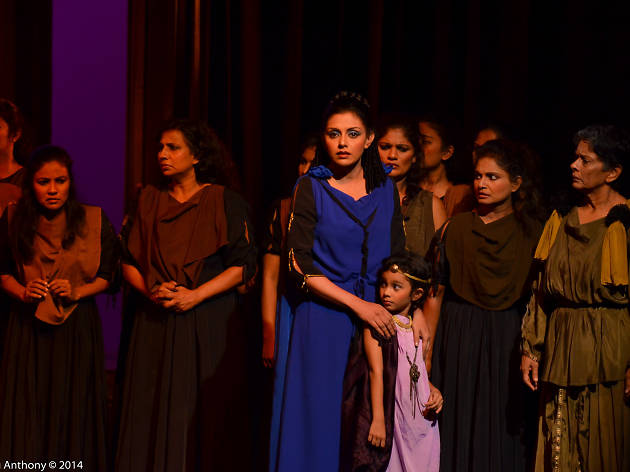 3/5
© Kavindu Anthony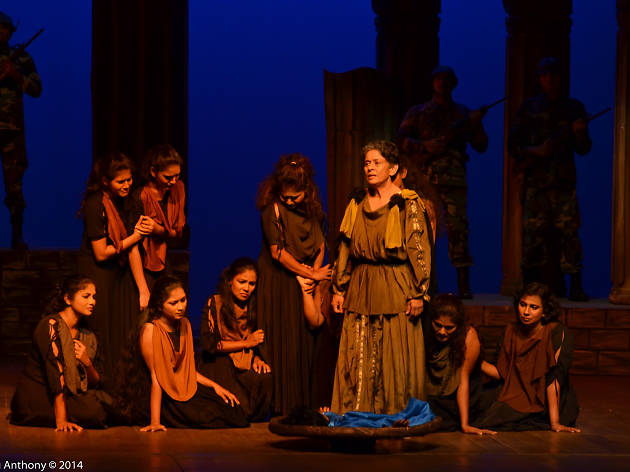 4/5
© Kavindu Anthony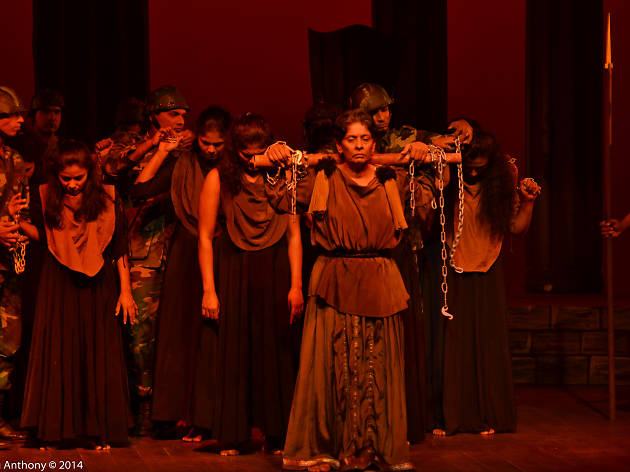 5/5
© Kavindu Anthony
A legendary act!
Trojan Kanthawo is the Sinhala adaptation of the play, Trojen Women of the Soviet playwright, Yevgeney Shvarts. It is directed by Dharmasiri Bandaranayake.
Set in the background of the fall of Troy, the play depicts the story of how the families of the defeated leaders – Queen Hecuba being the protagonist among them – suffered numerous hardships during the aftermath of the war. Queen Hecuba is forced to watch the burning of her beloved city, her daughter being Cassandra by the Greeks and the deaths of her grandchildren. Ultimately the queen and the other Trojan women are carried off in ships to Greece to face slavery.
With a cast of over 40 characters, Meena Kumari plays Cassandra, while two other leading roles are played by Anoja Weerasinghe and Yashodha Wimaladharma.