Experience "one of a kind" Christmas at Heritance Kandalama
Escape to the jungles and celebrate a Christmas with a unique theme to make you appreciate the nature surrounding you; with a variety of scrumptious delights to offer amid a spectacular view of the Kandalama Lake while you dine.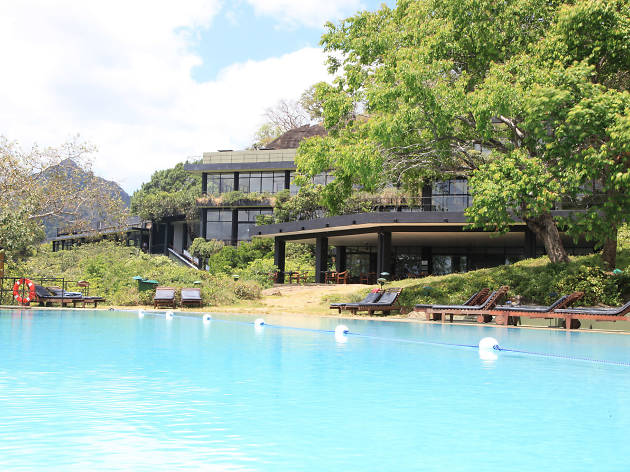 December 24 – 31
At Café Kachan
High Tea and crispy waffle house
We got you covered if you feel your stomach rumble during tea time... Choose your own topping on the freshly baked waffle that would be served warm to give you the perfect treat during Christmas!

Heat busters
We offer midday cold and fruity options to boost your energy and ice creams to melt the heat away...
Wine of your choice
Our cellar has a variety of wines to indulge in... savour a variety of canapes while you enjoy every sip of it!
Flambé
Tantalize your taste buds and savour the spices in the dishes we create for you this season!
Seasonal breeze
Allow our Season's specials from our Goodies hut liven up your Christmas spirit!
At Poolside
Tots and Kids
We have the perfect munchies for the little ones offered till the wee hours of the night!

Cognac and cigar symphony
For the special kind of Gentleman, we offer extra spice on their vacation...

December 31
New year celebrations will start with kid's activities following through to a dinner that will be filled with games and surprises.