French Spring Festival
A celebration of the French Month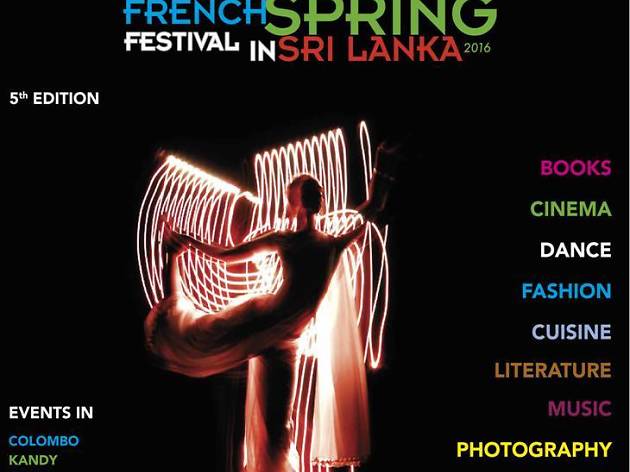 1/2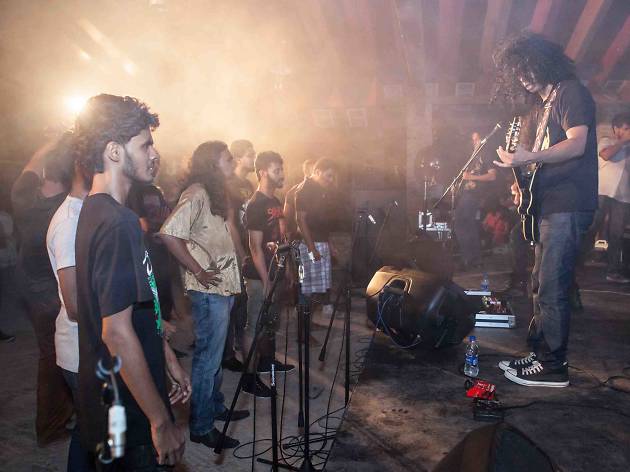 2/2
The French Spring Festival is an annual event organized by Alliance Française de Kotte since 2012 with the support of the Embassy of France in Sri Lanka and the Maldives. This event is organized with aim of promoting a bond between Sri Lanka and France through artistic activities and to create a platform for both Sri Lankan and French artists. Alliance Française de Kotte in Colombo is a prominent French language and cultural institute, which is a part of a global network that receives its recognition from the Fondation Alliance Française and is affiliated to the French Ministry of Foreign Affairs.
June 3 – 17
Oneiric Versailles by Marie Caroline Senlis
Marie Caroline Senlis's black and white photographs of the famous French garden in the royal town of Versailles will be held at Black Cat Café. This is an excellent opportunity to witness the French heritage.
June 9– 23
Colours of Sri Lanka
Photography exhibition by Patrick Brochard will be held at Alliance Française de Kotte.
June 13 – 21
Street art performance by Marko 93
The popular artist Marko93 will display his works at several venues including Kandy, Matara and Colombo.
June 17 – 25
Fashion exhibition at LIFT
The students of LIFt and Mod'Art will showcase fashion products like garments, footwear and accessories and many mostly expressing Noyon, a French company present in Sri Lanka.
June 21 – 26
Gala Swing Quartet
A gypsy jazz band composed of talented French young musicians from France will be performing at Galle Face Hotel, Jetwing Hotel – Galle, Alliance Française de Kandy, Alliance Française of Matara and many other event venues (tbc).
June 25
Fête de la Musique
There are few concerts organised in Barefoot Café (Colombo), Alliance Française de Matara and Alliance Française de Kandy featuring popular artists.
June 29 – July 13
Environmental citizen workshops by Vickie Fremont
To create awareness on the importance of preserving our environment, Vickie Frémont will conduct a recycled art programme in Sri Lanka and Maldives. The programmes will be held at Alliance Française de Kotte, LIFT and various high schools in Colombo, Alliance Française de Kandy, Matara, Alliance Française de Jaffna and in Male.