Have a splash in Bentota
If you're in Bentota, then it's time to pause. It's the hotspot for adventures.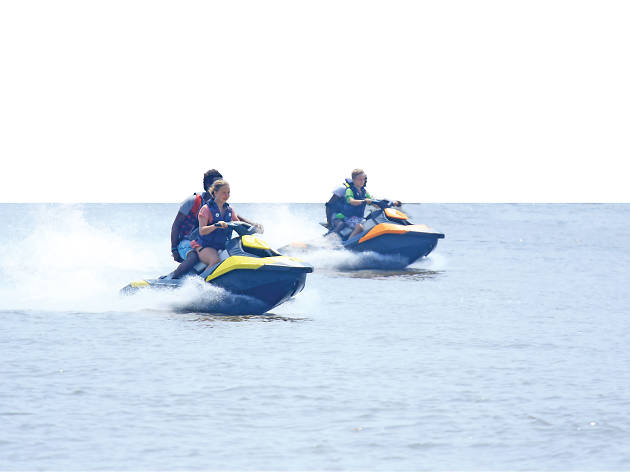 1/2
©BT Images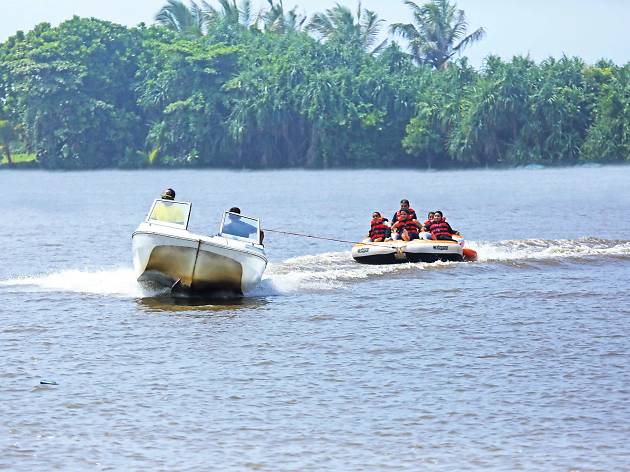 2/2
©BT Images
The beauty of the sea shore and the ocean waters beckon the visitor. The placid waters near the coral reefs and the prancing waves is an invitation for a fun filled sojourn, whether it's diving underwater or cruising on the waves. For starters, a trip underwater for diving and snorkelling, whether an amateur or specialist or even a first timer will be a treat in Bentota. The serene waters caressing the coral reefs is home to a multitude of tropical fish and the experience is mind boggling – whether gliding past shoals of fish or steering through the seaweed, it is an experience of being one with nature.
The rush of adrenaline awaits the visitor above the waves as the wind invites the thrill-seeker to whip up the waves as the waters rise and fall and the surfer guides the sail masterfully to create the rhythmic leap of wind surfing. Water skiing is fun, splashing along the waters, and the 'chill of thrill' lies in the speed of the skier and the occasional stunts.
Amateurs and total new comers wanting adventure can experience the thrill of jet skiing. The amateur can be accompanied by an instructor. Alone or with friends, jet skiing is a thrilling ride along the ocean, as you spin along the waters outsmarting the waves beating against the jet ski.
There's nothing more exciting than having fun in numbers. A ride on the banana boat is definitely for friends. It's thrilling as thunderous waves lash over heads. The excitement tinged with trepidation as the waves approach, is simply awesome.
A visit to the turtle hatchery and a walk in Brief House and Gardens will certainly be an experience at the end of an exciting day. It's time to visit beautiful Bentota – one of the best beaches in Sri Lanka. See Bentota, Nature & Wildlife and Leisure in Galle & South.