Heads up! We're working hard to be accurate – but these are unusual times, so please always check before heading out.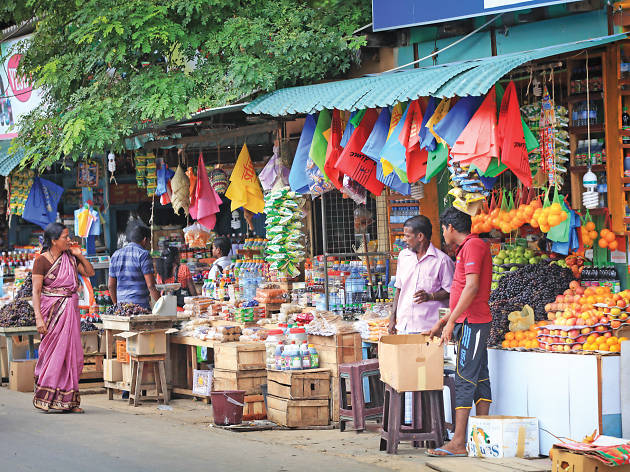 1/2
©BT Images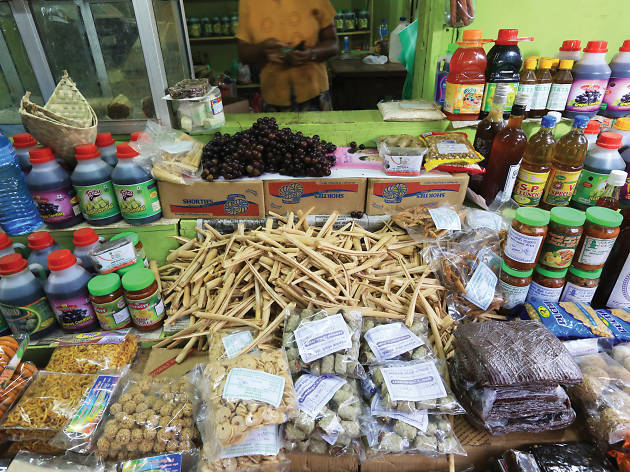 2/2
©BT Images
Jaffna Market
Located in the heart of town, the Jaffna Market bustles with crowds intrigued by its interesting goods as well as tasty goodies.
The market spreads along the roads, yet there is also a maze of shops to discover within. Vendors sell fruits, sweet treats and traditional utensils on open-sided pavilions. A great mix of goods can be found here, from apparel, to gold, to food and utensils.
Among the produce are dried fish in all sizes, various products made from the endemic thal or palmyrah and condiments such as sun-dried red chillies in spicy buttermilk.
There are plenty of fresh fruits and vegetables such as the mangoes, grapes, bananas, capsicums, brinjals and onions that Jaffna is quite well known for. The large jackfruits and karthacolomban, a variety of mango native to Jaffna, cannot be missed. It is said that little or nothing of the fresh produce that is delivered each day is left by the time the market closes at six in the evening. Grains and spices abound, whether in small packets or sacks. A common and sought-after spice is the Jaffna curry powder – a rich blend of roasted and ground red chilli, fennel, turmeric, coriander, cumin, fenugreek and pepper – used most distinctly to add flavour to fish and meat curries.
The Jaffna Market is also a great place to buy sweet treats unique to the peninsula. These include peanut biscuits – both vanilla and chocolate flavours, odiyal (palmyrah tuber) and jaggery made from palmyrah sap sold in kuddan – baskets of woven palmyra leaves. Bottles of nelli fruit cordial and grape wine are popular purchases. Hand-crafted household items made from palmyrah, cane and coconut are unique souvenirs.
The Jaffna Market provides a glimpse into life in one of the island's most iconic towns. It is an experience that is not to be missed.