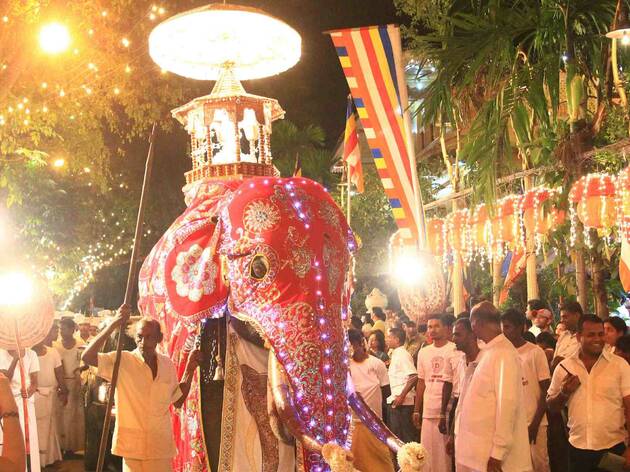 1/3
© BT Images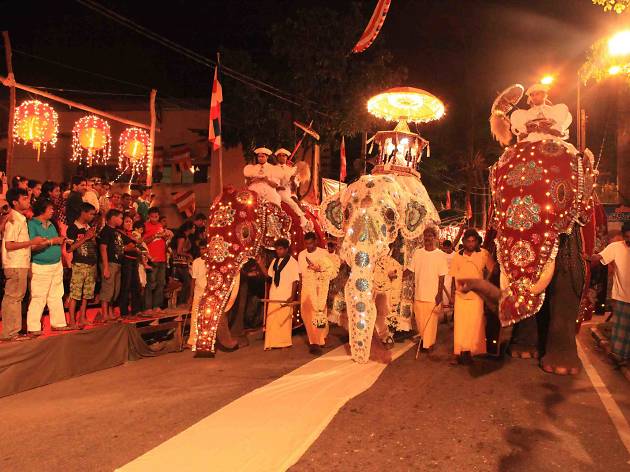 2/3
© BT Images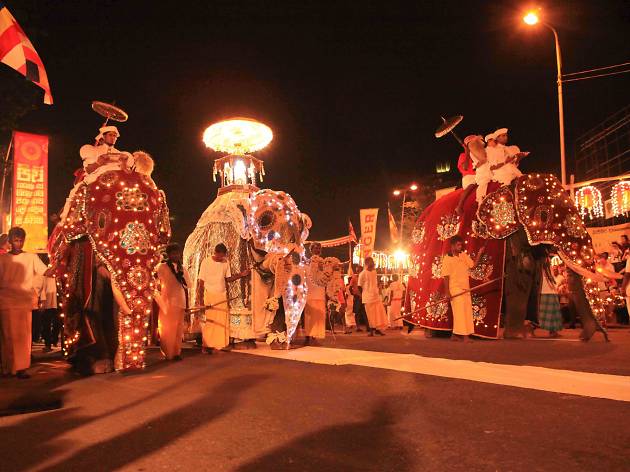 3/3
© BT Images
Time Out says
Colombo's annual cultural pageant...
Every year since 1979, the Navam Perahera has enchanted countless locals and vacationers from the world over with its refreshing mixture of culture and festivity. Taking place in Colombo, the island's commercial capital, this traditional procession thrives in the limelight.
A variety of performers parade the city streets displaying their talents, accompanying brightly decorated elephants, moving slowly along. Organised by the Gangaramaya Temple, the Navam Perahera supports the longevity of culture, arts and age-old traditions.
Dance ensembles form a major part of the Navam Perahera, comprising up country, low country and Sabaragamu performances, each diverse in their talent and costume.
Masked dancers also perform a regionally distinct style of dance, showing off true acrobatics in sessions of ves, naiyyandi, hanumantha, devol and raban dances. These routines follow flag and torch bearers and 500 parading monks, thus completing a true spectacle.
A large tusker carrying the relic on its back symbolises the integrity of such a procession and completes a magnificent festival celebration.
The Navam Perahara will traverse the streets of Colombo at 7:00pm on February 21 and 22, 2016.
Starting Point: 61, Sri Jinaratana Road, Colombo 2
Seats can be reserved. The tickets can be bought from the ticket counter before 7pm.
The route for the Navam Perahera:
From W.A.D Ramanayake Mawatha – Sir James Pieris Mawatha – Sri Jinarathna Road and turn form Empire circus Sri Jinarathna Road – Sir James Pieris Mawatha – Nawam Mawatha – Uttharannda Mawatha – Perahara Mawatha – W. A. D Ramanayake Mawatha
Details
Best selling Time Out Offers