Pitbull live in Colombo
Move and groove along with Pitbull in Colombo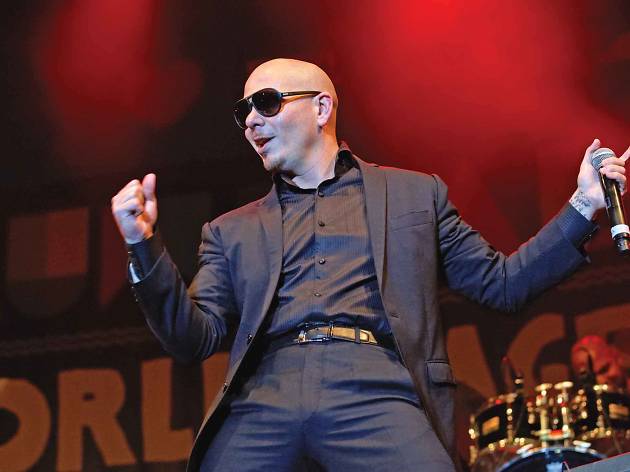 The heat is on as Armando Christian Perez globaly known as Pitbull makes his way to Colombo. Presented by Sun FM, Mr Worldwide, is sure to enthrall audiences with his hits. The concert will be one of the biggest dance and pop sensations to hit the Island this year. His stop in Colombo is part of the Climate Change Tour, which includes concerts in Bangkok, Taiwan, Japan, Singapore and Hong Kong.
Performances from his latest album titled 'Climate Change', including the songs "Messin' Around" and "Greenlight", are sure to rev you up. There are many surprises in store for fans in addition to the new hits. Pitbull's 10th album, Climate Change was launched in March 2017, and features names such as Enrique Iglesias, Flo Rida, Jennifer Lopez and Jason Derulo. Audiences in Sri Lanka will also be able to dance the night away to the ultimate Pitbull favourites "Timber", "Fireball", "Give Me Everything" and even the 2014 FIFA World Cup official song, "We are One (Ole, Ola)".
The phenomenal singer came up with his pugnacious stage name 'Pitbull' because he believes the pit-bull terrier embodies everything he stands for. Son of Cuban emigrants, he was drawn to singing very young by reciting the works of Cuban national hero and poet Jose Marti. Huge hits like "Give me everything" and "Hey Baby" were inspired by Pitbull's infatuation with the poet's work. Pitbull was launched as a rapper in Lil Jon's 2002 album "Kings of Krunk". His first solo album was 'M.I.A.M.I. (Money Is A Major Issue)'. The chart-topping hits "Culo", "Dammit Man", 'Back Up", "Toma" and "That's Nasty" all come from this album. Pitbull hit a high water mark when the Hollywood Chamber of Commerce honoured him with a star on the Hollywood Walk of Fame last year.
So grab your tickets, it's about to get hotter in Colombo with Mr Worldwide in town!


DATE: May 26, 2017
VENUE: Havelock Sports Ground TIME: 5pm onwards
TICKETS: Available at the Hilton Sports
Centre Special Events Desk from 10am to 7pm daily.
Tickets can also be booked online at www. gettickets.com