Poson Full Moon Poya Day
Poson is the most important Full Moon Poya Day for Buddhists in Sri Lanka.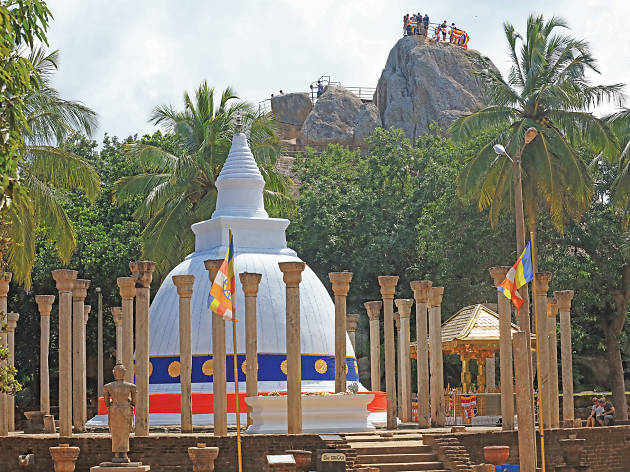 June 8
The day marks the introduction of Buddhism to the Island by Arahant Mahinda in the third century BC. It is believed the Great Arahant preached the Dhamma to King Devanampiyatissa, the then ruler of the country, in Mihintale. The Thero had been sent by the Indian Emperor Ashoka, who is credited for spreading Buddhism to nine countries. Sri Lankans celebrate this day with great religious fervour. Sil is observed during the day, while Aloka Pooja are held at night. Many make the pilgrimage to Mihintale, the cradle of Buddhism in Sri Lanka, where they worship the place in which the Dhamma was first preached in the Island.