Savour the 'Queen of Fruit'
The mangosteen season is back!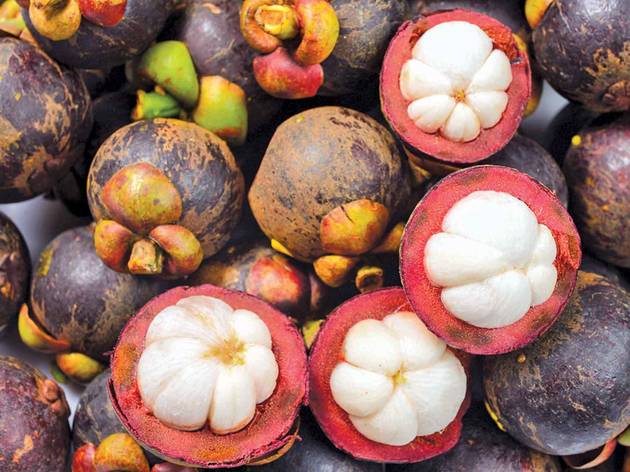 Some call it the queen of fruits. And for those who have tasted it, mangosteen is delicious, sugary and tangy. It 's time to savour it once more as the mangosteen season is here. An eagerly awaited annual occurrence the season manifests along the streets with stalls laden with glossy purplish fruits. Given their rarity, they are not cheap.
Introduced to Sri Lanka from Southeast Asia, the fruit has a thick rind that encases fleshy white segments (surrounding the seeds) that are sweet and juicy. Predominantly grown in the low- country areas Kalutara and Gampaha, it's widely available along the wayside. But mangosteen also reigns in the central Kegalle, Kandy and Matale and in the south in Galle.
You could always grab a few from supermarkets, but street vendors have knack for selecting just what you want. The fruit is opened by pressing it between one's palms. Using a knife may prove to be messy, unless you are an expert. Ripe fruits will open easily with the force of the palms and voilà, the segments are ready to eat.
Known to cause relief for diarrhoea, cancer, urinary tract infections, thrush and dysentery, mangosteen also makes for a refreshing juice.
So, don't miss this seasonal treat. Taste the ruler of fruit and experience for yourself why mangosteen is called the 'Queen of Fruit'.