Tongue-tingling Sri Lanka
When in the island, relish flavoursome Sri Lankan dishes....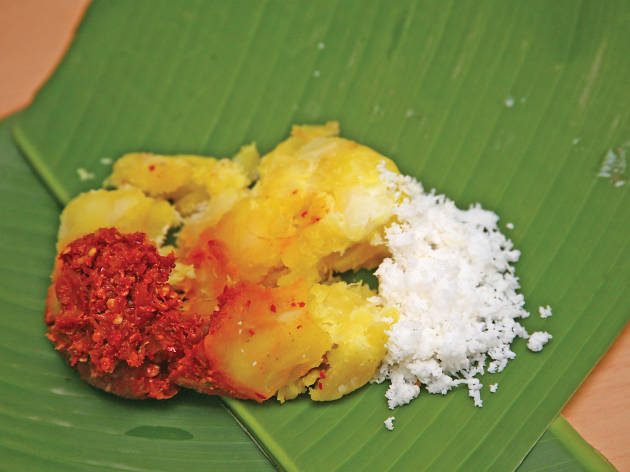 The island in the sun is blessed with a bounty of ingredients. Fresh and nutritious, these culinary gems are transformed into scrumptious dishes with island-grown spices and a cheerful Sri Lankan twist. When in the tropical isle, these dishes are a must try...they are nothing like anything you have tasted before!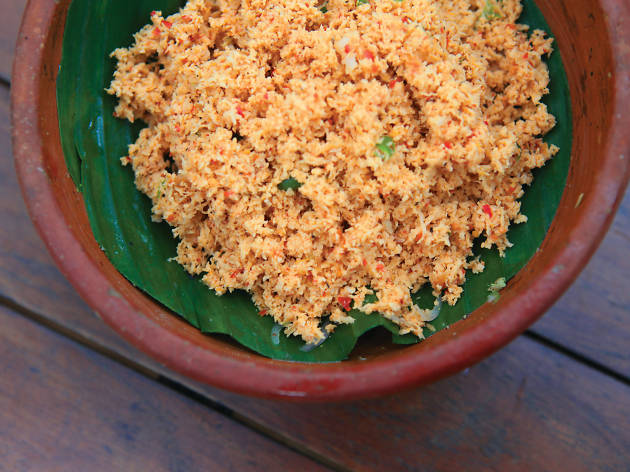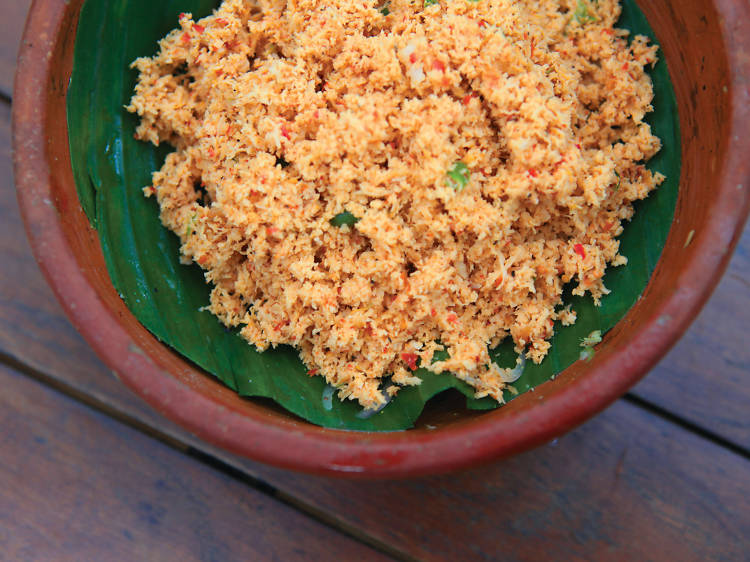 Gihan Panditaratne
This spicy coconut condiment adds panache and zing to every Sri Lankan meal. Freshly grated coconut, red chillies, onion, lime and salt are mixed to create the island's most iconic dish. To provide an extra punch, at times dried Maldive fish is also added. Pol Sambol tingles every sensation in the mouth and makes everything taste amazing!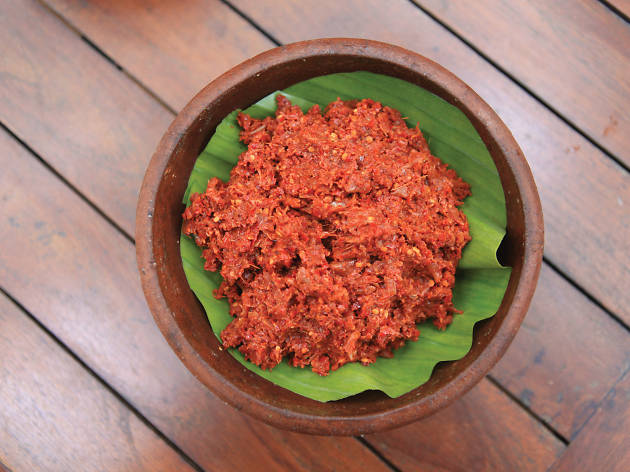 ©BT Images
This scarlet sambol is not for the faint hearted. The customary Sri Lankan chilli paste is a ground blend of onions, crushed red chillies, red chilli powder, lime and salt. Lunu Miris has a special place on the Sri Lankan meal table as the dish accompanies the auspicious plate of Kiri Bath (milk rice). A taste of Lunu Miris will ensure you never look at chilli paste the same way again.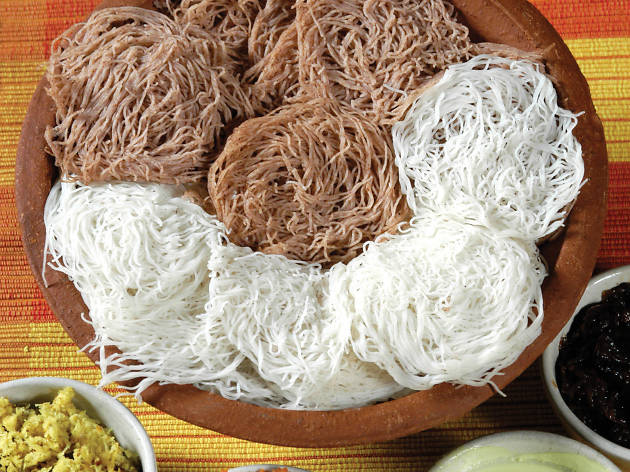 ©BT Images
String Hoppers are so soft that they almost melt in the mouth. It is made by steaming a soft flour dough, piped in a circular 'net-shape' on round wicker mats. The two main varieties of String Hoppers are white – made from rice flour and red – made from kurakkan (finger milet) flour. Soak the Indi Appa in Kiri Hodi – a fragrant coconut milk gravy or dhal (lentil curry); dab on some Pol Sambol and enjoy...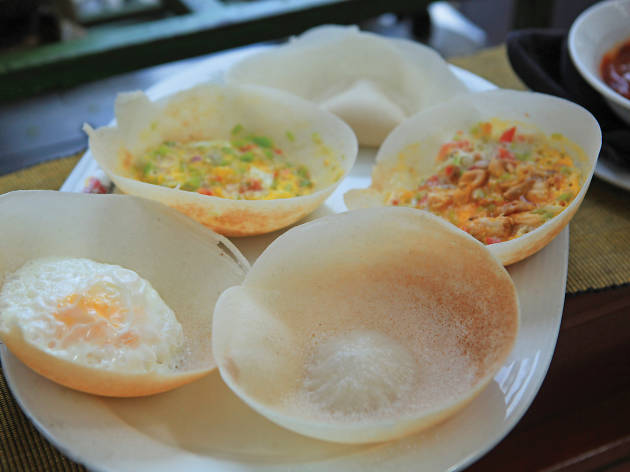 ©BT Images
Appa or Hoppers are pancakes with a crispy outside and soft on the inside. These bowl shaped delights are loved by all and are best eaten fresh off the pan. Watching the hopper chef in action is part of the experience. He expertly swirls the mixture of fermented rice flour and coconut milk in a pan and after a few minutes, with a tap, he easily pops the hopper onto the waiting plate. Biththara Appa has an egg in the middle and is an all time classic. The favourite accompaniments with Appa are Lunu Miris and Seeni Sambol (onion relish).
Picasa
It's sweet and savoury, starchy yet light; Pol Rotti (Coconut Rotti) are cute to look at and delightful to eat. A flour dough with grated coconut, green chilli and chopped onions is kneaded into flat circles and heated on an iron plate until both sides are crisp with brown patches. Freshly made Pol Rotti and Lunu Miris with "Plain Tea", makes for a great meal or snack. A must try, Pol Rotti is easy to learn how to make too.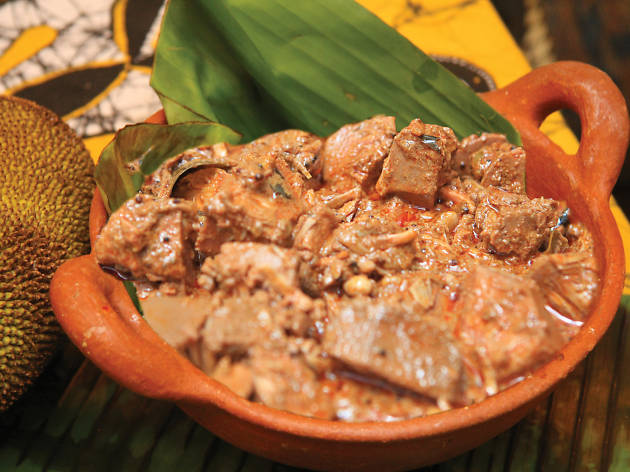 ©BT Images
Now a beloved meat-substitute for vegetarians and vegans across the world, polos – the young jack fruit packed with nutrients, has for centuries been a much-loved part of the Sri Lankan cuisine. Soft cubes of polos floating in spicy and fragrant rich curry with flavour, is a taste of home for any islander. Polos Curry is a dish to relish with rice, Indi Appa, Roast Paan (wood-fried bread) and almost anything.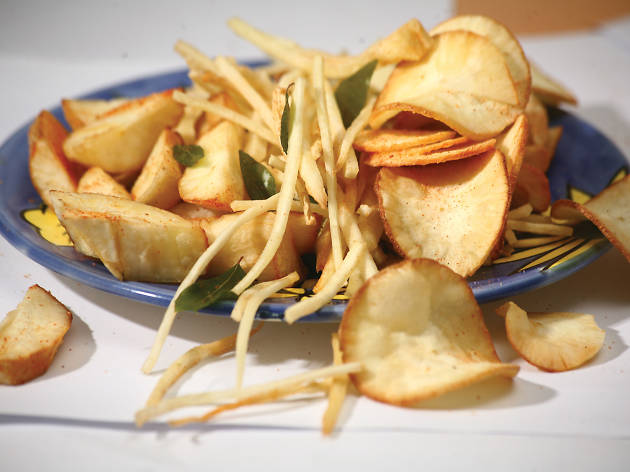 ©BT Images
Boiled, curried or fried, you'll find manioc enjoyed in many forms across Sri Lanka. In the mornings many start their day with boiled Manyokka dipped in scraped coconut and Luni Miris. Salty, starchy, sweet and savoury, it's an explosion of flavour that gives a jump start to the day. Manyokka Curry is an aromatic golden dish oozing with flavour, best when enjoyed with rice. Fried Manyokka, either as circular crispy chips or thin fries, with a sprinkle of chilli powder make an appearance on street food carts from late afternoon till after midnight – you'll have endless cravings for more after the first munch.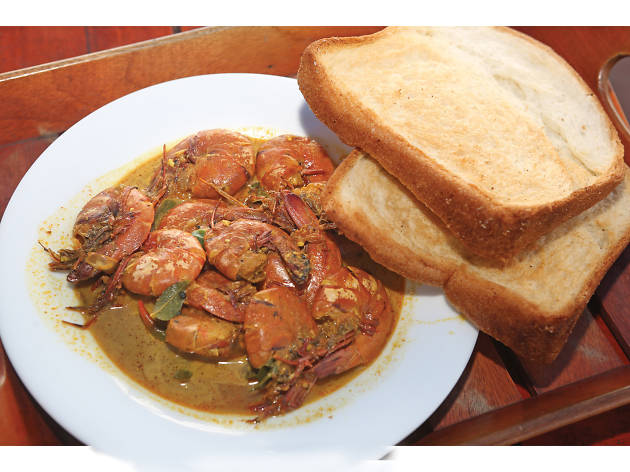 ©BT Images
It's a curry that will make your taste buds tingle with joy with the first bite. The Sri Lankan Isso (Prawn) curry is a scrumptious dish, with distinctive island twists. After all, Sri Lankan prawns are also some of the tastiest in the world. Prepared with a host of spices, herbs and rich coconut milk, the thick gravy is best enjoyed with Roast Paan or rice. It's a dish, cooked to perfection in a variety of spices, that you will never forget.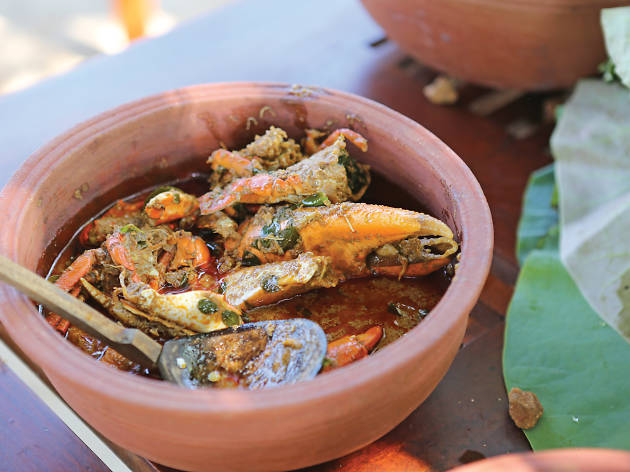 ©BT Images
Sri Lankan mud crabs are sought after across the world. Yet, no one prepares them quite like we do. With a peppery or red chilli hotness, a mix of fragrant spices and coconut milk, this dish comes alive with a zesty tang. From the South to Jaffna and the even towards the East, the flavour of the curry changes by region, each equally good and equally distinctive. Soaked in Roast Paan or poured over a bed of steamed rice, you will never get enough of the Sri Lankan Crab Curry.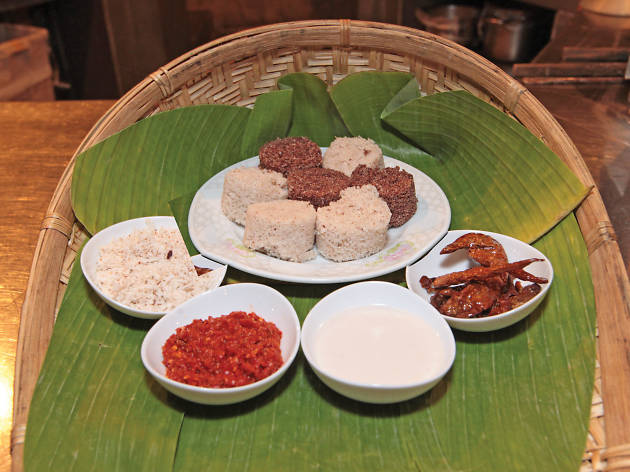 ©BT Images
This truly traditional Sri Lankan favourite comes in many shapes, sizes and flavours. Haal Pittu is made of rice flour and coconut and Kurakkan Pittu is made of finger millet flour and coconut. Pol Pittu and Mani Pittu are made with different ratios of rice flour, grated coconut and coconut milk. The ingredients are mixed, filled into a 'Pittu Mould' and are steamed to perfection. Generally eaten with coconut milk and at times sugar, Pittu is also enjoyed with spicy crab curry or prawn curry. For the sweet tooth, Pittu is enjoyed with coconut milk and grated Jaggery.