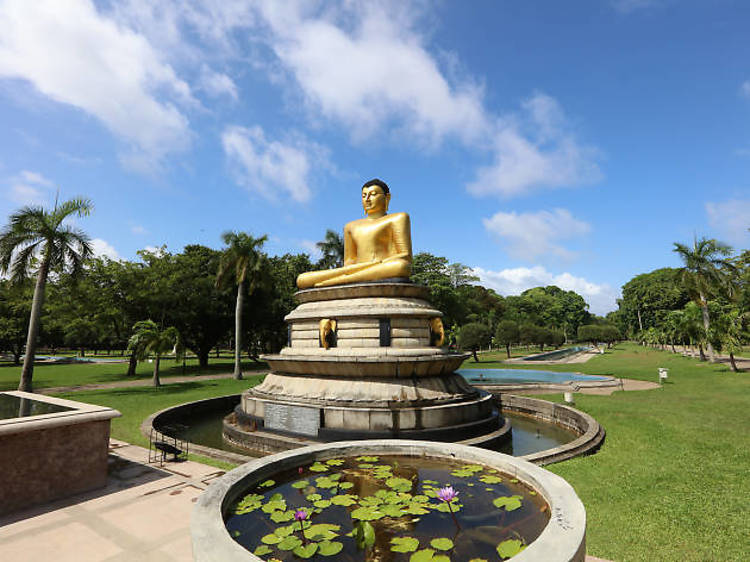 ©BT Image
A leisurely stroll at Viharamahadevi Park
What is it?
Viharamadevi Park is the oldest and largest public park in Colombo, and it offers hours of tranquil respite from the city bustle.
Why go?
The beautifully pruned Park with pretty flower gardens also has several fountains. The lake in the centre has a suspension bridge extending over it. There is also a children's play area, an aquarium, a café and open air theatre. An enchanting aspect of the park are the many fountains. Important landmarks include the Cenotaph War Memorial and Buddha Statue. For fitness enthusiasts, Viharamahadevi Park has a jogging track and a cycle path. The freshly mowed grass covered lawns are perfect for relaxing and family picnics. At sundown the park is spectacular with street lamps glinting along the walkways.
Don't miss: The candy floss. Probably the only place in Colombo to find candy floss everyday. Also available are yummy achcharu and of course, ice cream.