Are you Batti bound?
Known as the "land of the singing fish", Batticaloa is unlike any other destination in Sri Lanka. This coastal area on the East of Sri Lanka is a fusion of cultures and has a long history. If you are heading to Batticaloa, here are some things to do!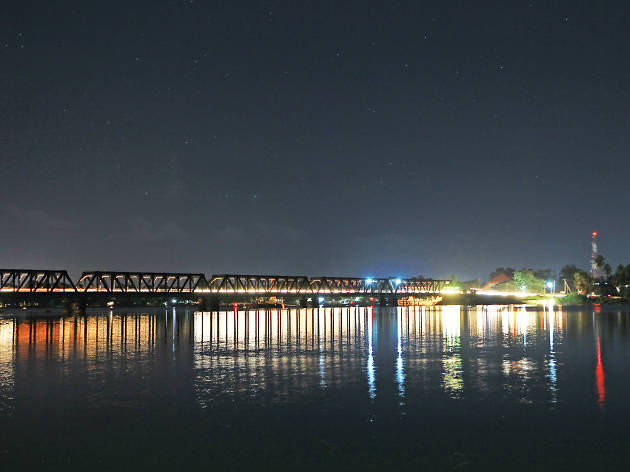 Listen to a Fishy Lullaby
Near the Lady Manning Bridge or Kallady Bridge the sweetest of sounds soothe the ears. It is believed to be the song of the singing fish, heard especially on nights when the moon shines bright. It is truly an enthralling sight to see the gleaming Kallady bridge and its magical reflection of water at night.
©BT Images
Muttuwaran Lighthouse built by the British is located just where the brackish lagoon meets the sea. It is a picture-perfect place. Nearby is the Bar Road, that runs along the sand bar that extends across the water. Surrounded by tall, green palmyrah trees as well as lush mangroves it is a tropical scene. This is an ideal place to spend the evening, strolling along the banks or Bar Road.
©BT Images
Situated on an island, the historical Batticaloa Fort is a must visit, where the bastians, ramparts and even VoC logo remain resolute against the test of time. It is a mighty landmark that will take you back in time, to an era when the docks were a hub for trade, especially Ceylon's precious spices.
The Batticaloa lagoon is a scenic place to witness the lives of the fishermen in the area. Be it dawn, dusk or noon, these fishermen will be by the waters, watching their nets, waiting for a bountiful catch.
©BT Images
Fanned by the strong sea breeze, Kallady beach is vast and spacious. It is a busy beach, buzzing with fun and activity. Children run about merrily in the sands, while you can see the youth playing a sport. At dawn or dusk, enjoy a romantic stroll along the walkway.
©BT Images
Have a cashew break in Batticaloa! Near the town roundabout and on the road side, you will find stalls sell- ing bags full of this yummy nut neatly displayed. From dried to roasted and spicy, there's a variety to choose from. Each a great snack to munch on.
©BT Images
Kattankudy, is one of Sri Lanka's most densely populated town, and it has origins linked to Arab merchants who traded with Sri Lanka during the times of kings. At night, the sounds and mouthwatering aromas of street food take hold of the town. The food is distinctive, similar to the architecture of the area. Spicy tasty parcels, maravalli kilangu and kottu make for a scrumptious dinner or snack! The town with a Middle Eastern look is ideal for a leisurely evening walk. The aroma of the street food, the neatly paved palm trees and the brightly lit shops are the highlights of the area.