Unconventional encounters at Kanchikudichchiaru
A mesmerising evening spent by the Kanchikudichchiaru reservoir is surely a one to remember.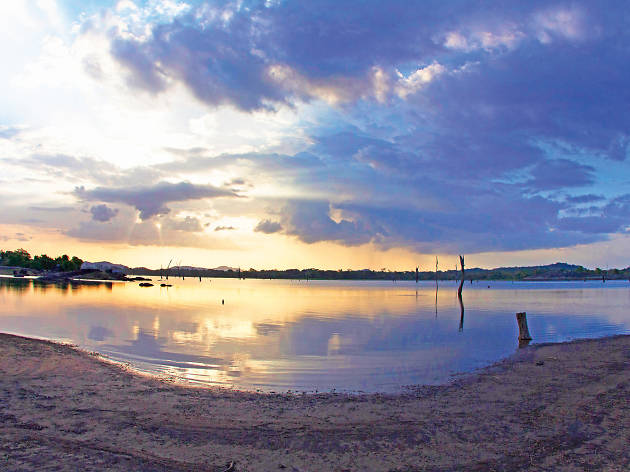 1/3
ISURU UPEKSHA
The tranquil Kanchikudichchiaru reservoir against the backdrop of serene nature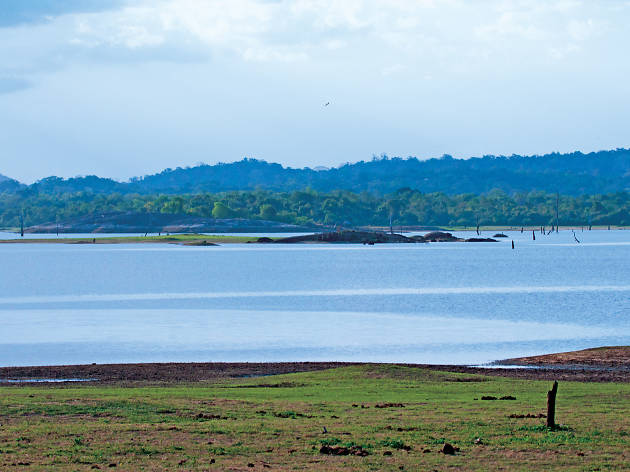 2/3
ISURU UPEKSHA
Enjoy pleasant views of the reservoir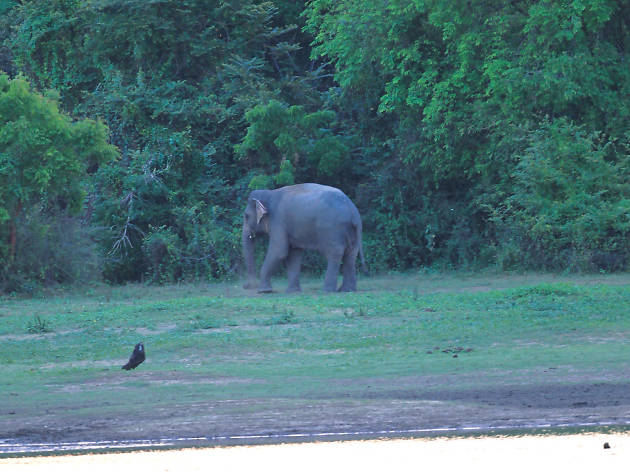 3/3
Spot these majestic animals roam in the wild
As the sun glows with a bright pinkish hue, the lush green backdrop of the reservoir creates a magical scenery that can cast a spell over anyone. You must stop for a moment on a beautiful evening to indulge in the beauty of the vast expanse of the massive Kanchikudichchiaru reservoir. Hidden in the northern peninsula of the island, the Kanchikudichchiaru reservoir is located in Pottuvil in the Ampara district. Make your way down the Batticaloa-Pottuvil road passing golden paddy fields and rows and rows of flourishing onion cultivations to enter the reservoir.
Indulge in the overwhelming sensation when mosaic shades of orange, pink and red mingle all across the sky amidst stunning patches of blue. Keep your eyes open to catch a glimpse of one of the most striking moments of your life. Wait patiently in the wilderness, as you smell the crisp evening breeze replaced by the scent of dried grass with the palpable musk of mighty elephants.
Be on alert as you hear the sound of giant feet stepping on dry leaves along with great trumpet- ing sounds. The wonderful spectacle of the evening begins to unfold. Herds of wild elephants make their way towards the reservoir with the fall of dusk, which is a treat to wildlife enthusi- asts. They move together in a leisurely pace towards the open plains.
The Kanchikudichchiaru reservoir turns into a playground to the gentle jumbos within a moment. The tank is a gigantic bathtub where many elephants and tuskers play with the water. The baby elephants that are tenderly bathed by their parents are being sprayed with muddy water. The pleasant mess of splashing mud and water will bring an effortless smile to your face. An evening by the Kanchikudichchiaru reservoir is definitely a one to remember.