Heads up! We're working hard to be accurate – but these are unusual times, so please always check before heading out.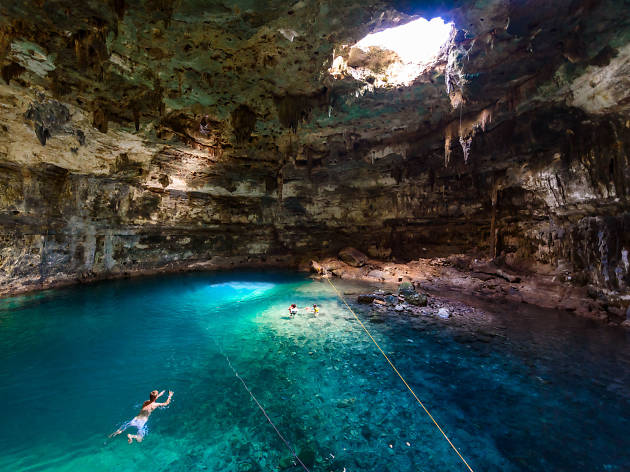 The best holiday destinations in the world right now
Not sure where to jet off to this autumn? We've got you covered with our pick of the best holiday destinations for 2019
Ever get wanderlust? That sense of wanting to find somewhere completely new to travel? There's a hell of lot to see and do out there – so why visit the same old places on holiday when you could be discovering somewhere totally new? Whether you're looking for new urban adventures in some of the best cities in the world, or lesser-travelled gems to visit before the secret slips out, we've rounded up the most exciting, up-and-coming, and downright best holiday destinations you need to check out right now.
From celebrating the 30th anniversary of the fall of the Berlin Wall to exploring Asia's most LGBTQ+ friendly city and discovering adrenaline-pumping sports in an otherworldly sinkhole in Mexico, these are the 2019 holiday destinations you simply must visit.
Best holiday destinations this year
There are lots of reasons to love Berlin – palpitating techno, the open-air Badeschiff swimming pool, and its generally laid-back Euro vibes, to name just three. This year is a particularly great year to pay this German city a visit. November marks 30 years since the fall of the Wall, which divided the city for 28 years. Expect exhibitions and street parties to celebrate the historic event – there's even a two-day, 100-mile run taking place along the former patrol path around Western Berlin. 2019 also marks the centenary of the influential Bauhaus movement, and many of the city's galleries and studios will be celebrating the iconic design school.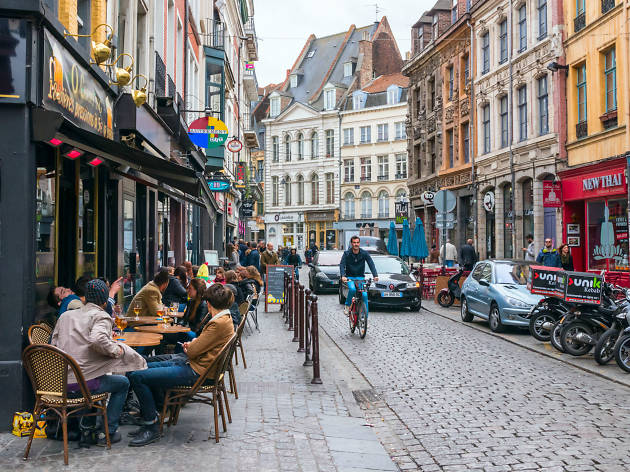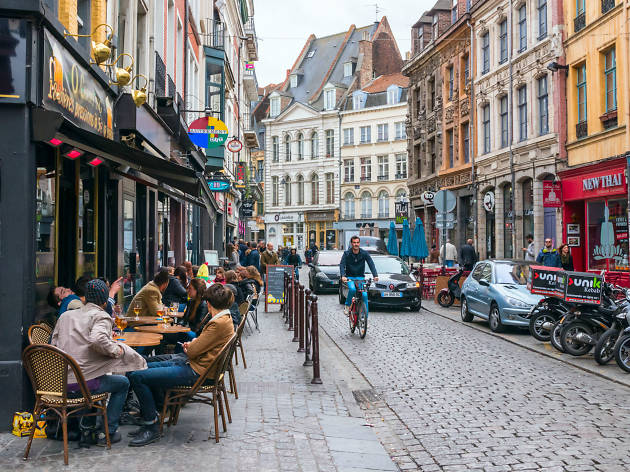 Photo: Juriaan Wossink / Shutterstock
With its Lille3000 Eldorado festival taking place until December, you'll find this northern French city fit to burst with public art and sculptures. Right now there's a giant moon suspended in the main train station, and murals commissioned by South American street artists, while mariachi bands and alebrijes folk art sculptures on Lille Rambla bring the Mexican theme to life. The buzz around Lille is palpable – it's the only city outside Paris and London to have a Big Mamma Group restaurant (of Gloria fame). It's also lined up to be the World Design Capital for 2020. Ooh la la!
As far as sustainable city breaks go, you'll find eco bliss in Helsinki. Aiming to be one of the first carbon-neutral cities by 2035, efforts are well underway already, with a new app launching this year to help locals and visitors find the most sustainable restaurants, shops, accommodation and experiences. Get into the spirit by eating organic grub at Nolla – the first zero-waste restaurant in the Nordic countries.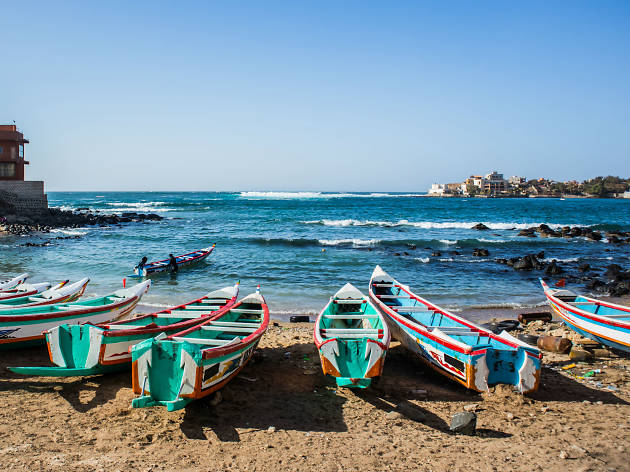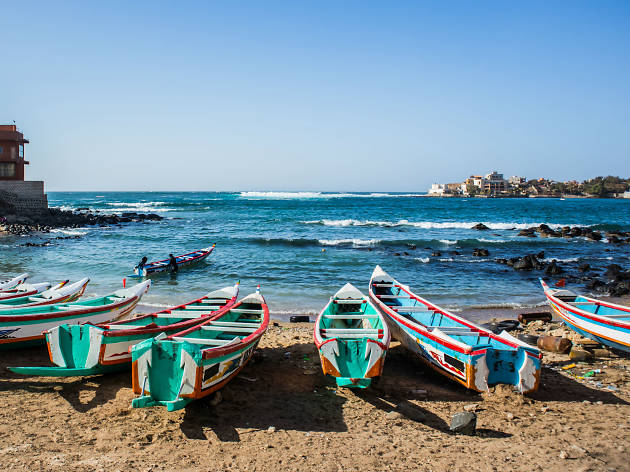 Photo: Shutterstock
Dakar's been making waves for a while now, but this year marked the first time a West African country has ever hosted a pro surf competition. The World Surf League brought its qualifying series to Ngor, at the city's northwest tip. Fancy dropping in on the Senegalese capital? Those of the gnarly persuasion will find reliable weather and consistent swells here, with Vivier and Secret beach keeping seasoned surfers engaged. Bit of a novice? Yoff is a good spot for beginners. And when you're done on your board, enjoy a spot of locally-caught fish, and dance to jazz and rhythmic mbalax as the sun dips.
Thriving culture, diversity, a plethora of dining options, and a killer nightlife scene collectively helped the Big Apple scoop best city in the world in the Time Out Index 2019 – a global survey of 34,000 urban dwellers in 48 cities. This year New Yorkers celebrated its biggest and best Pride event yet. We brought the city a shiny new Time Out Market, curating some of the city's best eateries in a Dumbo warehouse, with swish view of the skyline and Manhattan and Brooklyn bridges to boot. What's more, the city's revamped MoMA art gallery has just re-opened to the public. It's all happening right now in the city that never sleeps.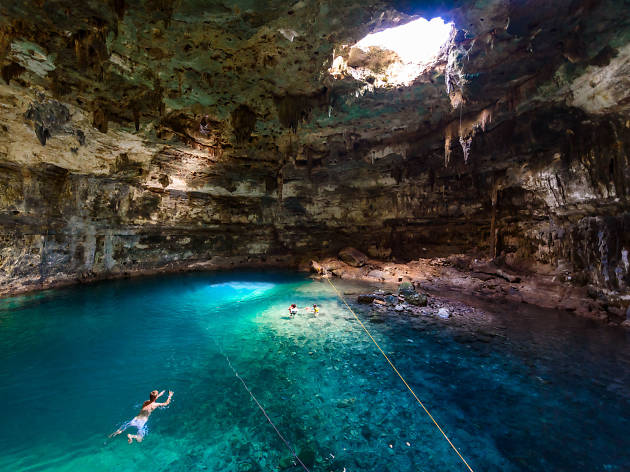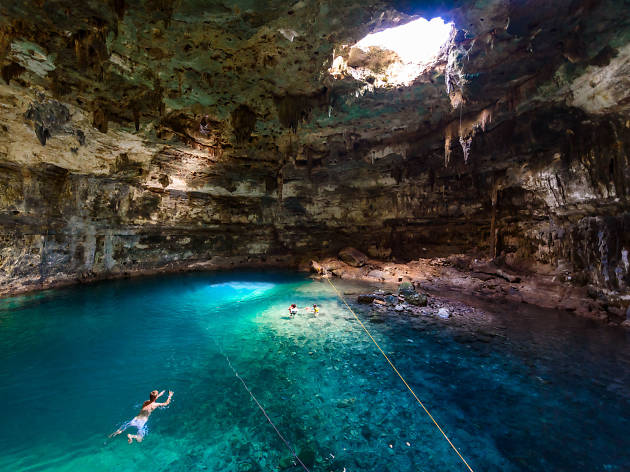 Photo: Shutterstock
Mexico's known for its secret underground caves and aquamarine cenotes – great for both serious diving and not-so-serious splashing around. A particularly beautiful one near Valladolid has now opened to visitors for the first time. The 65ft-deep Chukum-Ha cenote is one of the biggest in the area – its vaulted ceiling dripping with stalactites – and now it's a sinkhole filled with adventure sports opportunities. Kitted out with zip lines, diving platforms and otherworldly abseiling points, it's the perfect destination for thrill-seekers.
Taiwan became the first state in Asia to legalise gay marriage earlier this year and its annual Pride parade, held in October, is the biggest in Asia, with 80,000 attending the four-day event. All year round, you'll find a city crammed with top-tier food and nightlife. Head to the historic LGBTQ+ bookshop Gin Gin Bookstore – and the first in the Chinese-speaking world – to check out its on-site gallery and café, followed by a dip at Kawayu Hot Spring. And it'd be rude not to check out the bars while you're there, really.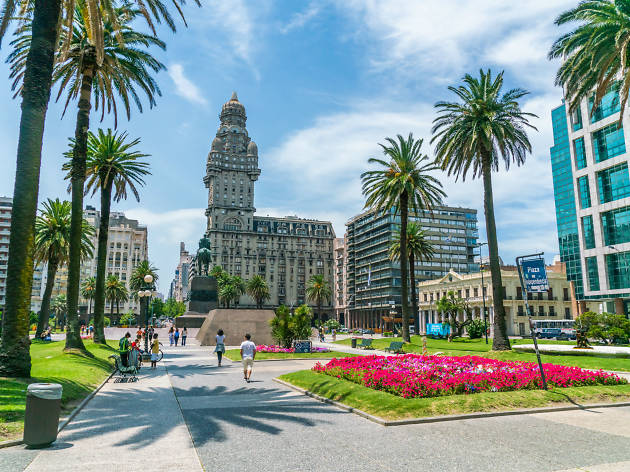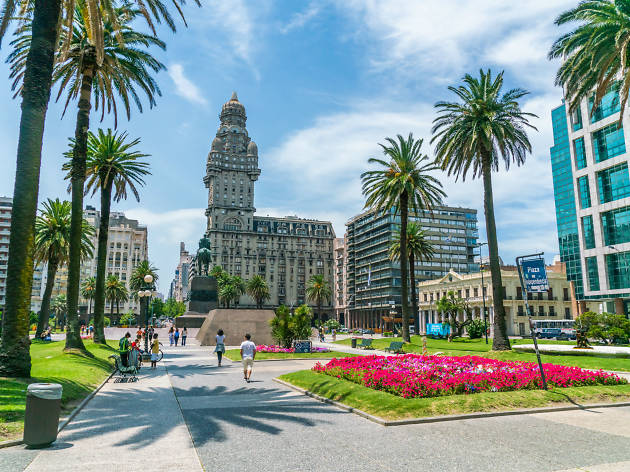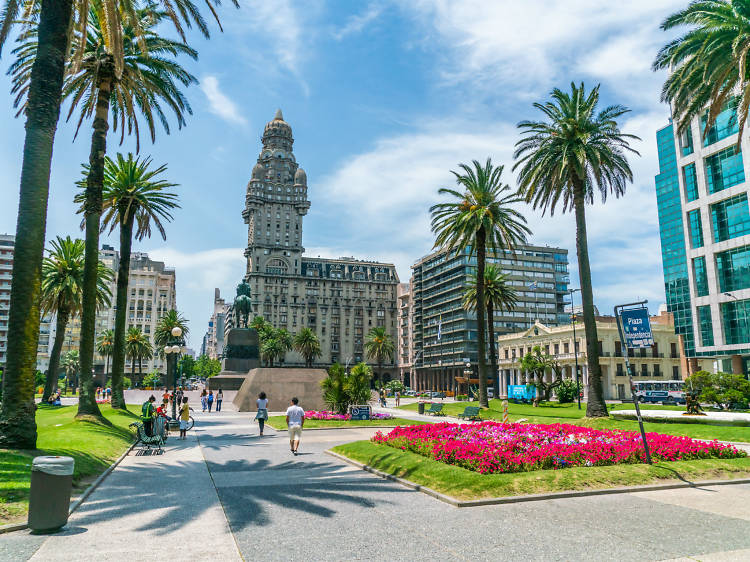 Photo: Ivo Antonie de Rooij / Shutterstock
South America is opening up considerably thanks to budget flights with N By Norwegian, and so it's only a matter of time before the secret's out about Uruguay's capital, Montevideo. An easy ferry ride from Buenos Aires (the journey takes just over two hours) you'll find the city's pretty old town, with architecture ranging from old colonial to art deco. The sand-fringed coast, filled with vibrant street art and tango bars, is the main destination when the sun goes down.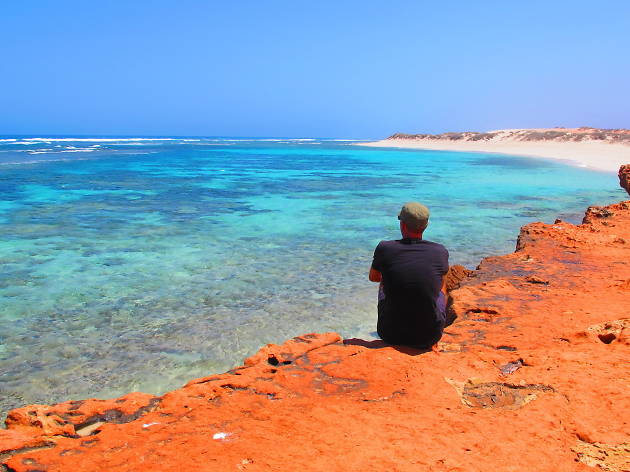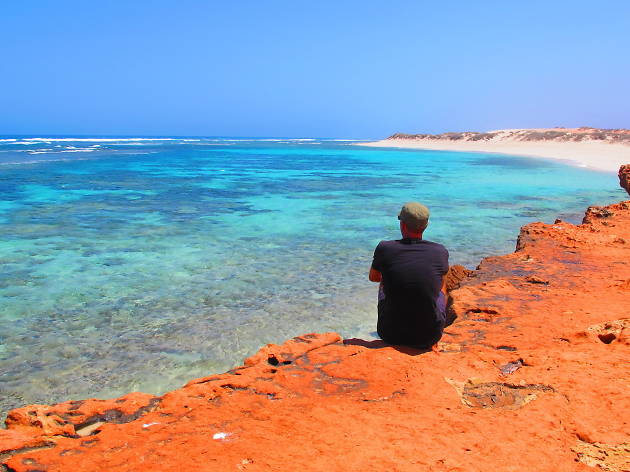 Photo: Shutterstock
Western Australia is the ultimate antidote to overtourism – empty landscapes and unpolluted skies make for some of the world's best stargazing. View Milky Way moonscapes from otherworldly, space-like landscapes at the limestone Pinnacles, or head to the dry bed of Lake Ballard, home to spindly Antony Gormley sculptures, for a cosmic view. The Coral Coast is the undisputed king of unspoilt natural beauty. And, with renewed interest in ethical Aboriginal tourism, there are various experiences along these lines in the state, including wilderness camping at stations including Imintji and Peedamulla. They're all run by local communities, who benefit directly from the proceeds.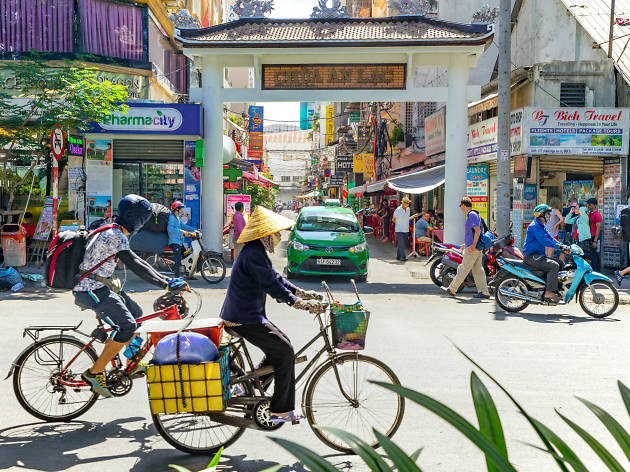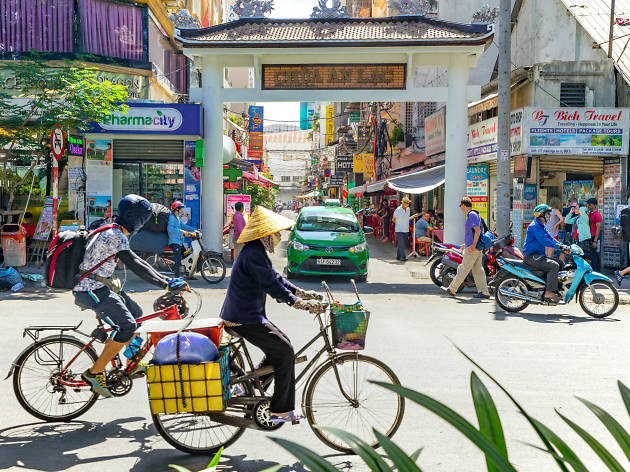 Photo: Sean Hsu / Shutterstock
Ho Chi Minh City, Vietnam
This place is Vietnam at its most thrilling, chaotic and loud. A slightly confusing copy of Notre Dame is the result of past French colonisation – it's also the explanation behind the famous bánh mì baguette. Now, change is afoot in Vietnam's most-visited city, as shiny skyscrapers are shooting up everywhere. Landmark 81 skyscraper, with its observatory, is the newest and tallest. And what about the food? Well, it was good already, but chefs returning to Ho Chi Minh after stints abroad are driving forward a creative new wave in the Vietnamese food and drink scene. Eat piping hot spoonfuls of souped-up pho – alternatively, try the dish in the form of a 'phojito' cocktail or a brothy shot at new Vietnamese restaurant Anan.
Chosen a city, now need a 'hood?
Experiencing a city like a local means getting off the tourist trail and discovering the places where clued-up residents actually hang out. And that's exactly what we've done to compile our epic list of the coolest neighbourhoods in the world right now.