Heads up! We're working hard to be accurate – but these are unusual times, so please always check before heading out.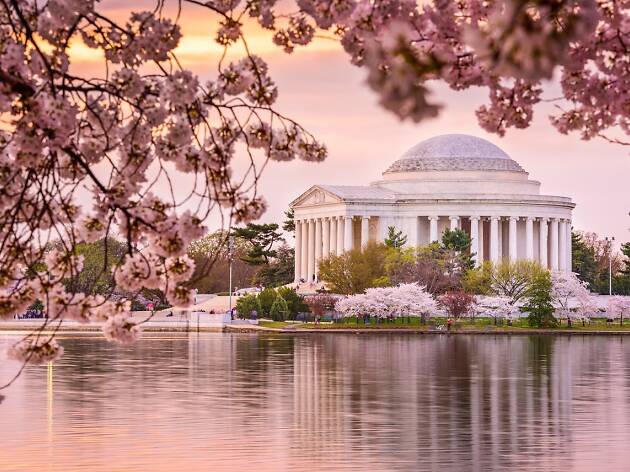 The best places to see cherry blossom around the world
Japan is famed for its springtime cherry blossom – but at these sweet spots around the world, you can see sakura all year round
Japan is world famous for its stunning cherry blossom trees. Only in bloom for around two weeks, cherry blossom ('sakura' in Japanese) bloom in the springtime – which in the Northern Hemisphere means between April and May. And while there are sakura forecasts online that help you plan your visit to coincide with cherry blossom festival ('hanami') the unpredictability of the flowers means you could travel across the world and still miss them.
Over the centuries, the cherry blossom trees that are native to Japan and other Asian countries have appeared throughout the world, taking root alongside native varieties in Europe, North America and even the Southern Hemisphere. To help you catch those resplendent pops of pink and white no matter where you are, we've scoured the globe for other places to see sakura in bloom all year round. From New York's Cherry Blossom Festival to Stockholm's körsbärsträden, here are the very best places to see cherry blossom around the world. You'll be in the pink once you're done with these.
Cherry blossoms around the world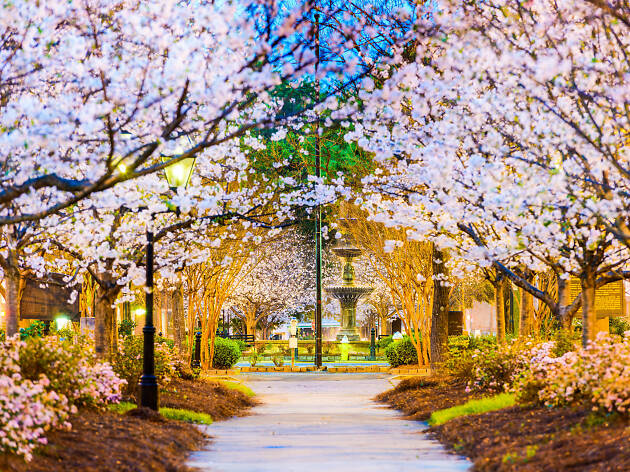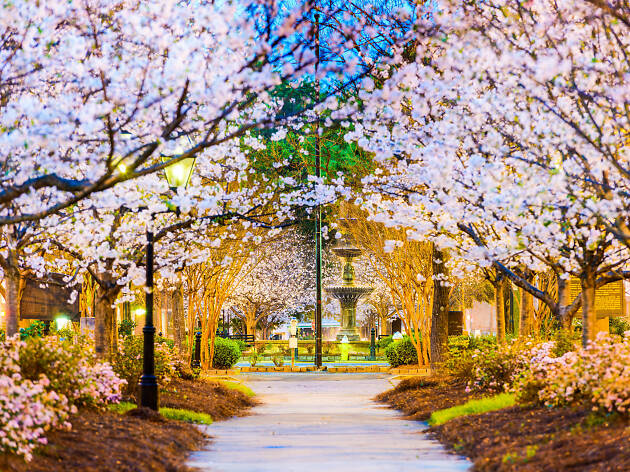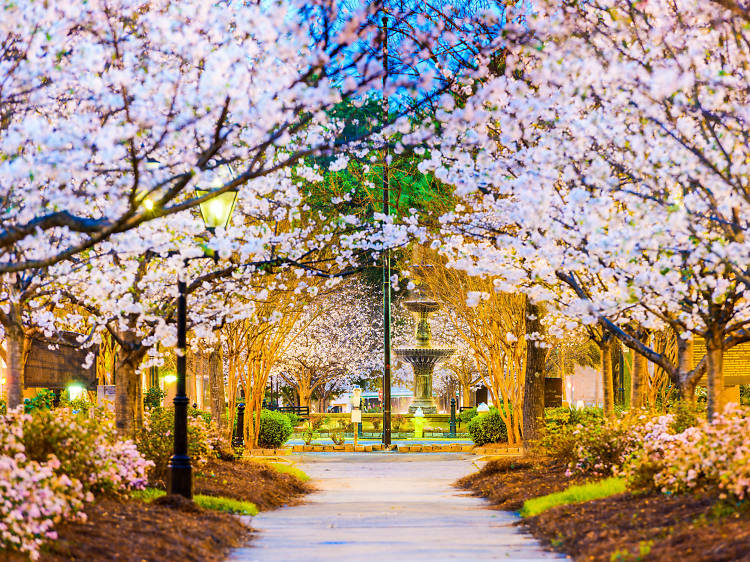 Photograph: Shutterstock
In bloom March
Hosted each year at the end of March,
Georgia
's huge International Cherry Blossom Festival features food trucks, outdoor movie screenings and live music, all to celebrate the blossoming of over 300,000 Yoshino cherry trees. The best spots for blossom viewing are Wesleyan Woods, Fickling Farm and downtown Macon, where the trees turn the 'peach state' pink.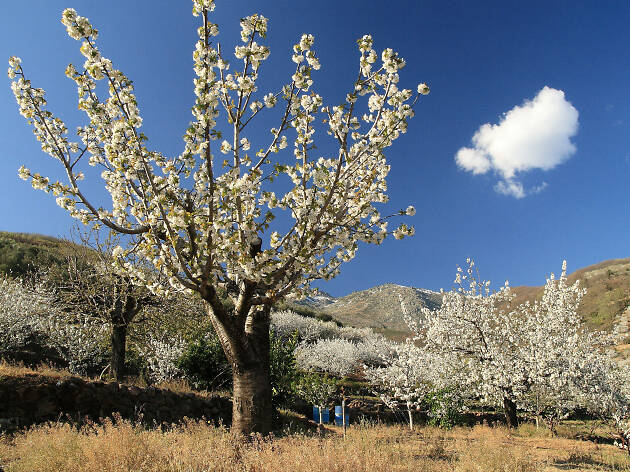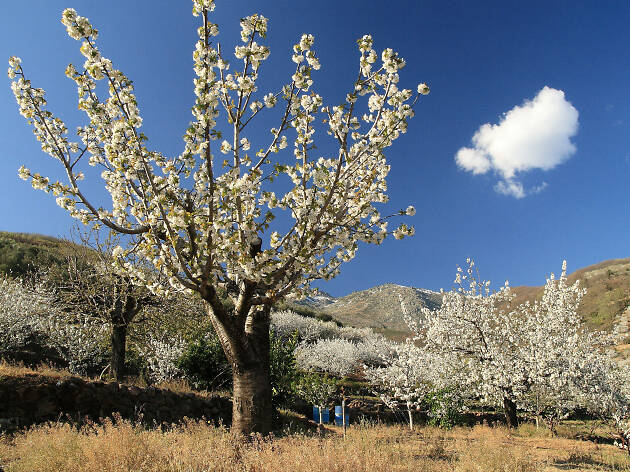 In bloom March-April
For two weeks, sheets of cherry blossoms transform this valley in
Spain
into a white blossom wonderland. With well over 1 million trees, this is one of Europe's best places to celebrate hanami, the Japanese festival of flower viewing, before heading to nearby towns in the valley for special markets, celebrations and activities.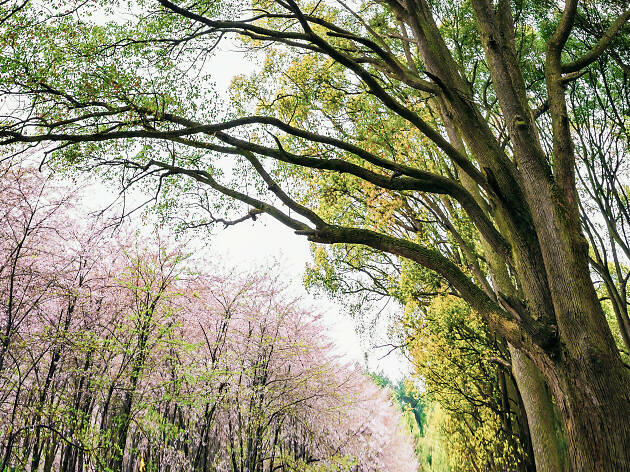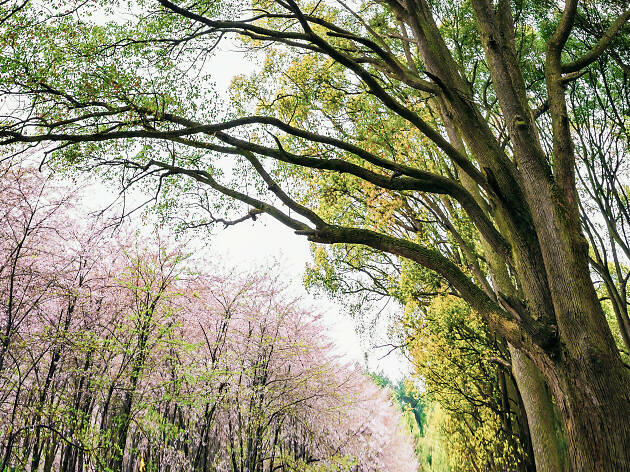 In bloom March-April
Viewed from above, the stunning Pingba Farm in
China
looks like fluffy patches of marshmallows. Along with an estimated 500,000 cherry blossom trees, you'll also find fields of peach blossoms, magnolias and lilac here in springtime. Nearby villages and towns host hundreds of thousands of visitors at festivities to welcome the arrival of spring.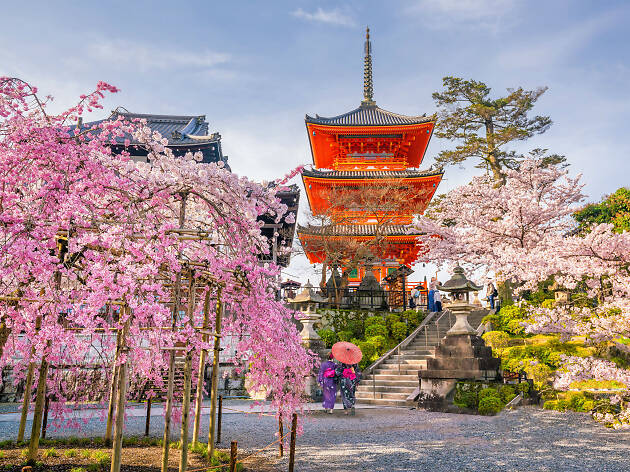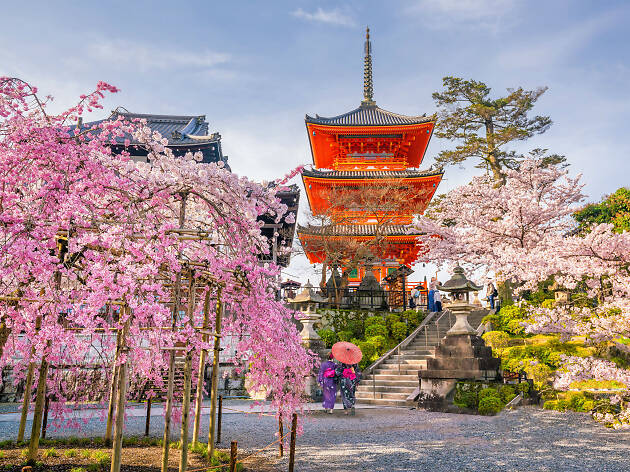 In bloom March-April
Kyoto's biggest hanami parties can be found in Maruyama Park, with its central large weeping cherry tree lit up at night. Meanwhile, a walk along the Philosopher's Path is like something out of Willy Wonka's factory, with hundreds of pastel pink trees lining a canal. Later in April, a visit to gardens of Heian Shrine is absolutely essential.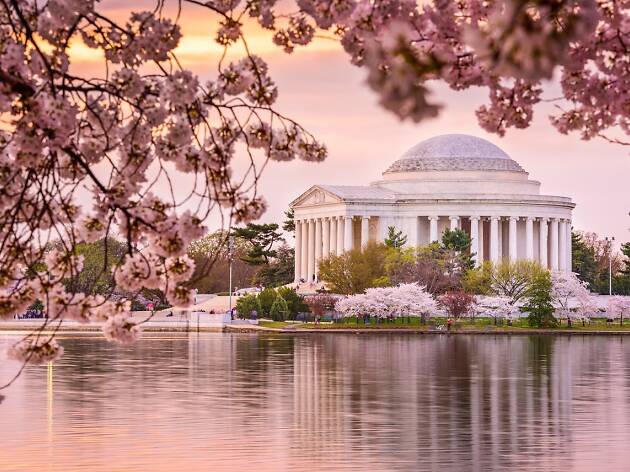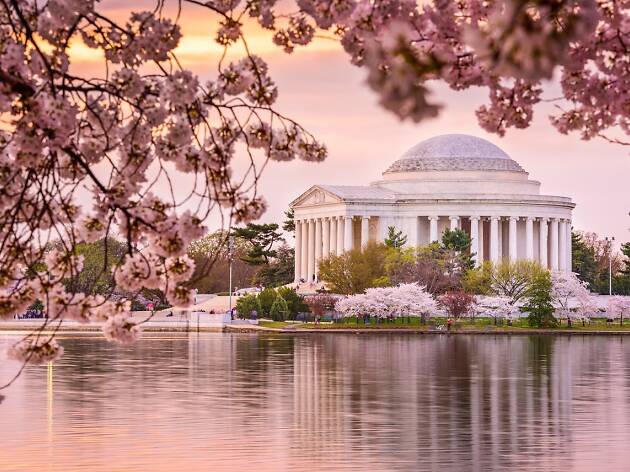 In bloom March-April
In 1912 the Mayor of Tokyo gave
Washington DC
3,020 cherry trees. The city now boasts thousands more and its three-week-long National Cherry Blossom Festival draws 1.5 million visitors. Check out the blooms at a cocktail party or a kite festival, or just stroll along the Tidal Basin or through the East Potomac Park.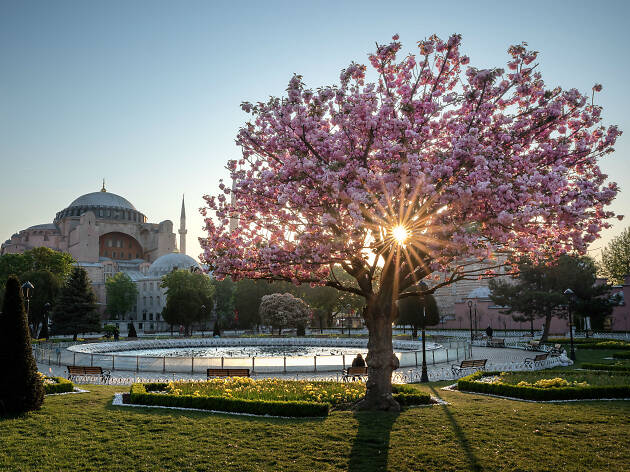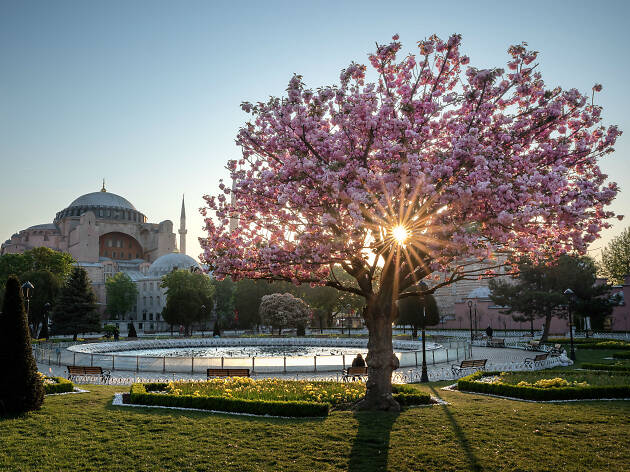 In bloom March-April
Modelled on the Japanese region of Shimonoseki,
Istanbul
Japanese Garden is flush with traditional flora, including huge sakura trees whose vibrant jewels later cover the ground like a blanket of candyfloss.
In bloom April
Designed by King Louis XIV's principal gardener, the Parc de Sceaux just outside
Paris
is home to the region's largest number of cherry blossom trees. Settle with a picnic in two sun-dappled groves and pretend you're in a Miss Dior ad.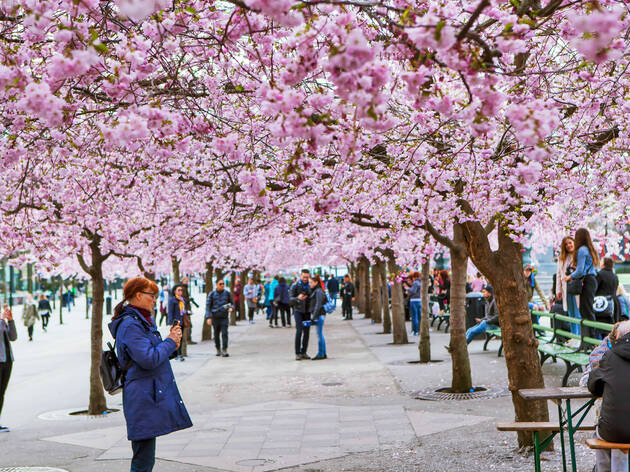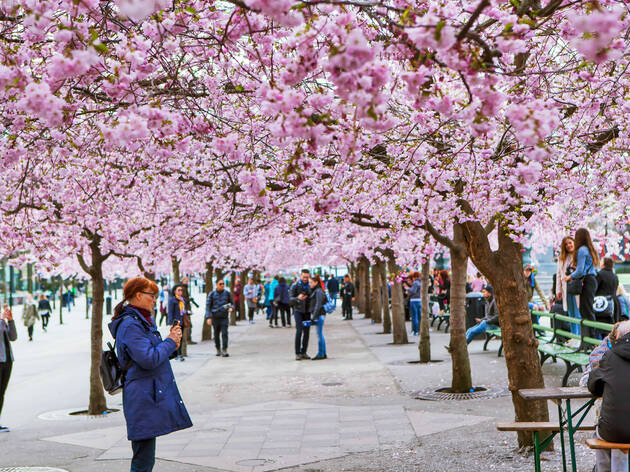 In bloom late April
For dazzling pink flower clouds in the heart of
Stockholm
visit Kungsträdgården, where in late April you'll also find an annual Cherry Blossom Festival. It can get packed with tourists, so jump on a bus to nearby Hammarby Sjöstad for the same beautiful petal canopy minus the crowds.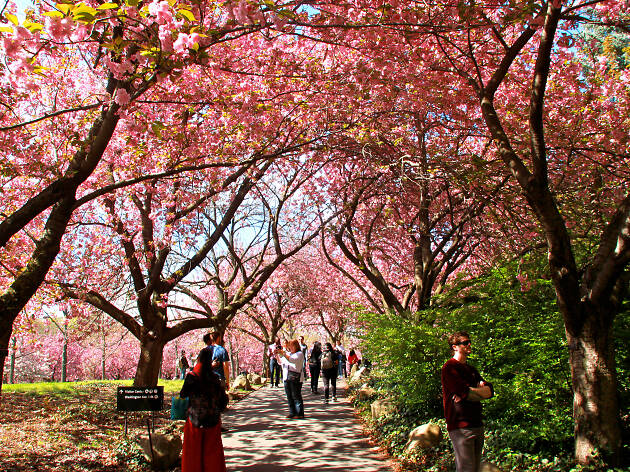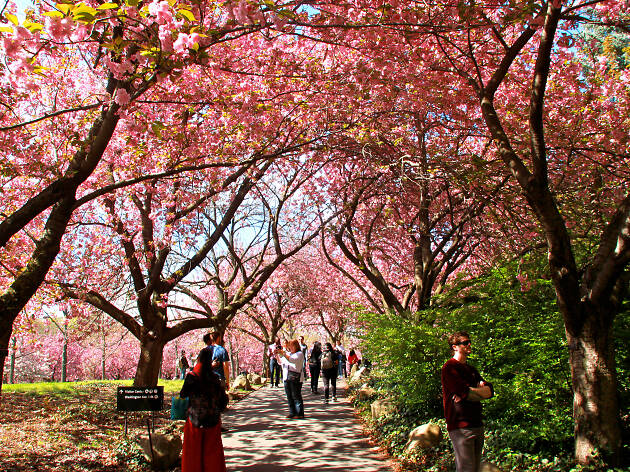 Photograph: Quiggyt4
In bloom April
New York City
is home to many pink-petalled beauties, but at the
Brooklyn Botanic Garden
you'll also find Sakura Matsuri, a bustling two-day event welcoming spring. Sit under rows of pink buds while enjoying taiko drummers, samurai-sword masters, J-rock bands and Japanese tea.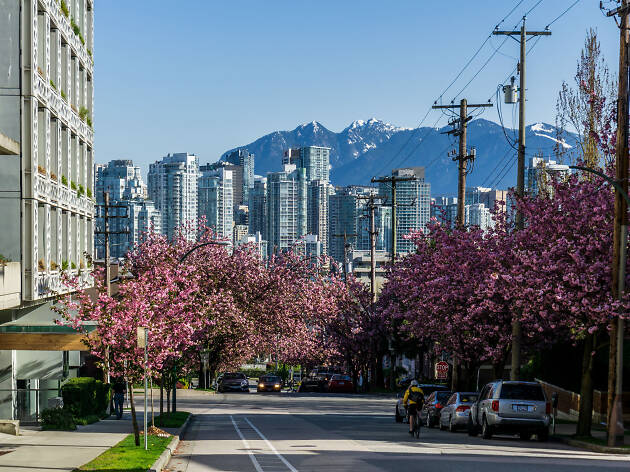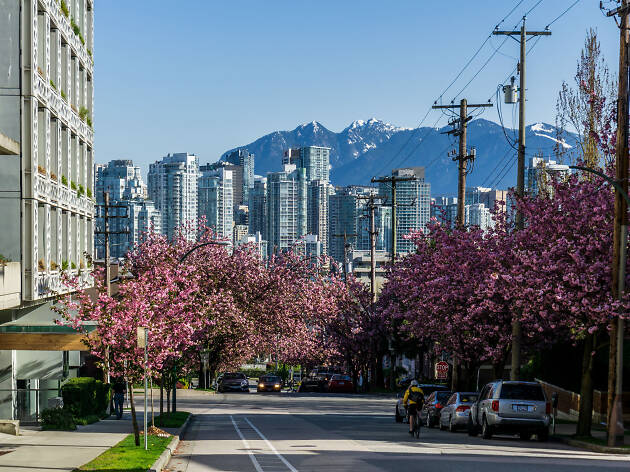 In bloom April
Visit
Vancouver
in April and you're practically guaranteed to see blossom – whether you're there for the Vancouver Cherry Blossom Festival or just taking a stroll. Stop by spots like Queen Elizabeth Park, Stanley Park, the VanDusen Botanical Garden or even the downtown Burrard SkyTrain station to be surrounded by the stuff.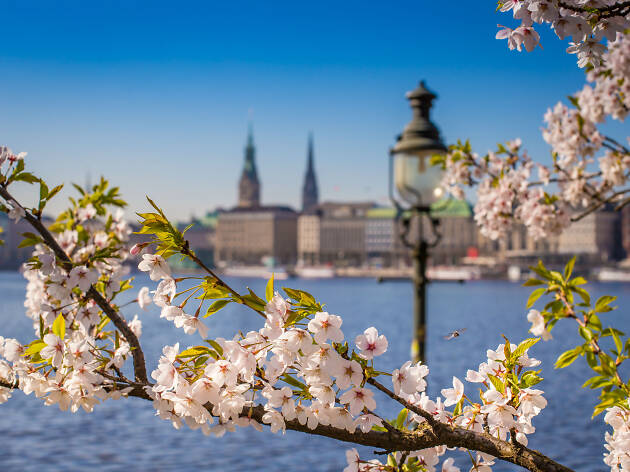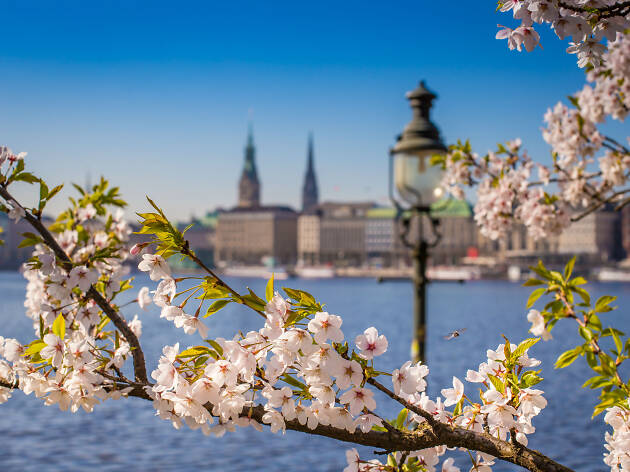 In bloom May
As Osaka's sister city, each year in May since 1968
Hamburg
has played host to Kirschblütenfest, a Cherry Blossom Festival that includes fireworks and a plethora of cultural events. The trees themselves can mainly be found in the scenic Altonaer Balkon park or framing the Alster Lake – perfect for a pink-tinged walk.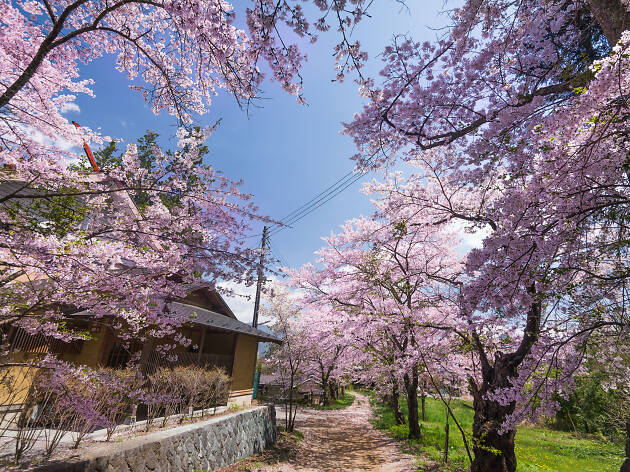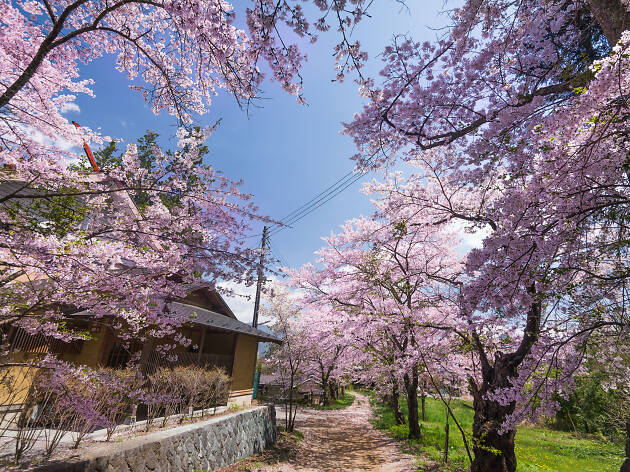 In bloom early May
Things bloom a little later in Sapporo – the capital of the northern Japanese island of Hokkaido. Take it in on a traditional walk through Maruyama Park to Hokkaido Shrine, where you'll encounter parties under the pink and white. More tranquil spots, like Nakajima Park or Moerenuma Park, are perfect for those all-important Instagram shoots.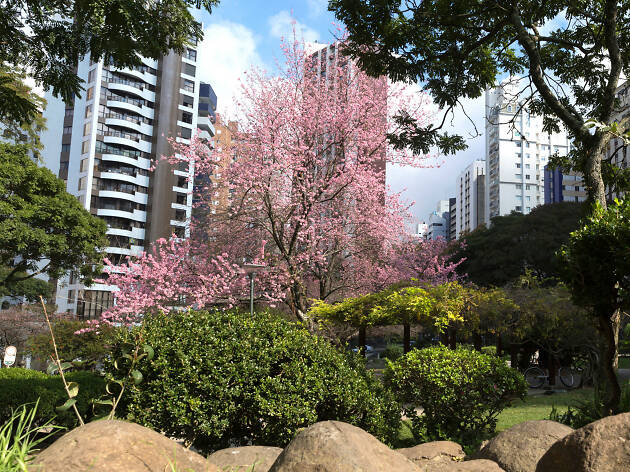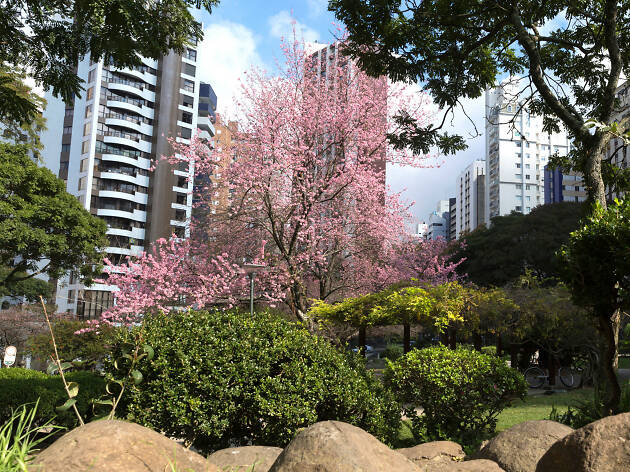 In bloom July
For the latter half of the year, you'll need to head to the Southern Hemisphere to get your sakura fix. A visit to the Botanical Garden of Curitiba in
Brazil
in summer is likely to lead to sightings of those clouds of white and pink pastels. The garden itself is resplendent, complete with a huge art nouveau glasshouse.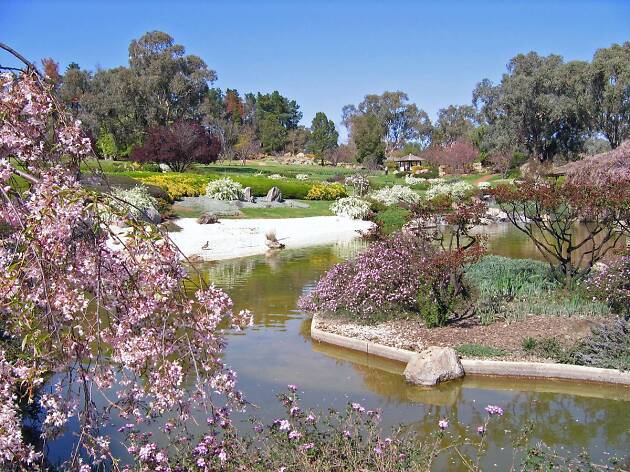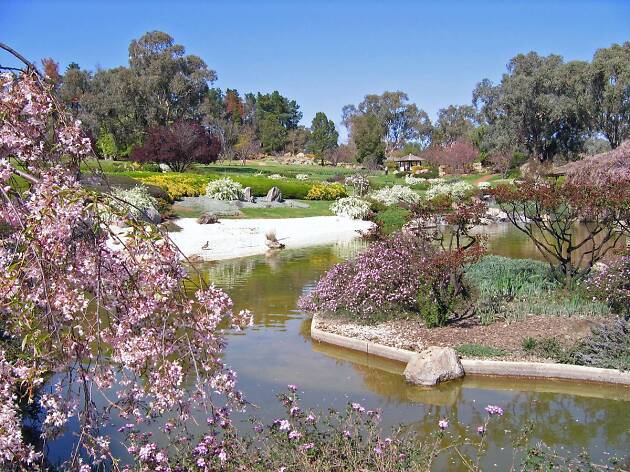 Photograph: John O'Neill
In bloom late September-early October
In August 1944, 231 Japanese soldiers died while escaping from a POW camp in Cowra,
Australia
. The Cowra Japanese Garden and Cultural Centre – the largest Japanese garden in the Southern Hemisphere – is located near their gravesites, and during its huge Sakura Matsuri festival, the tranquil grounds are transformed into a painterly wonderland of soft pinks and whites.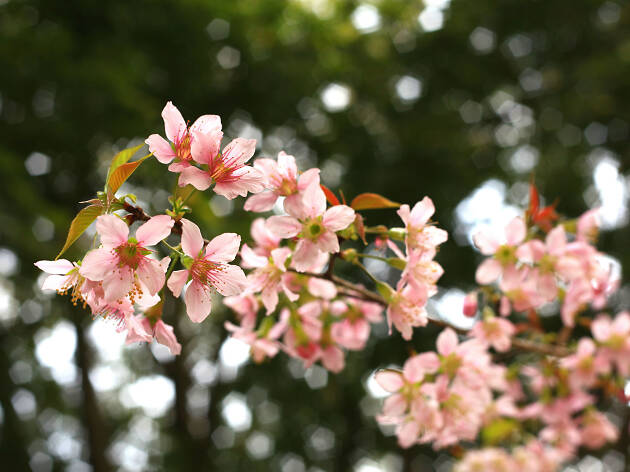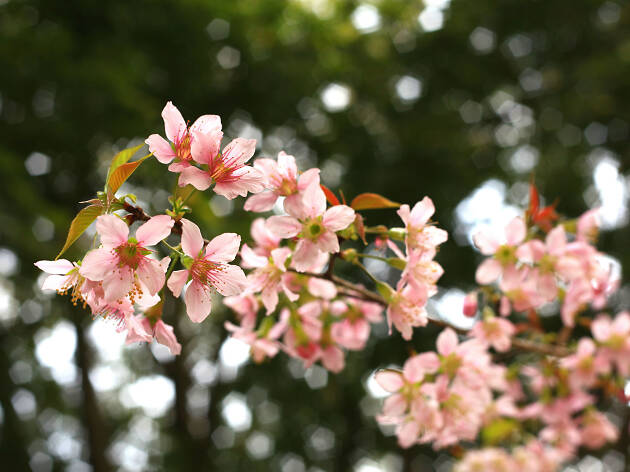 In bloom October-November
Still in its infancy, the Indian International Cherry Blossom Festival celebrates Himalayan cherry trees in bloom. Although the city of Shillong is off
India
's beaten travel track, an evening walk under the trees by its Ward Lake sounds rather romantic.
Now discover the world's best things to do
Curated from more than 5,000 recommendations in over 400 destinations worldwide, these are the 50 most incredible experiences in the world right now.