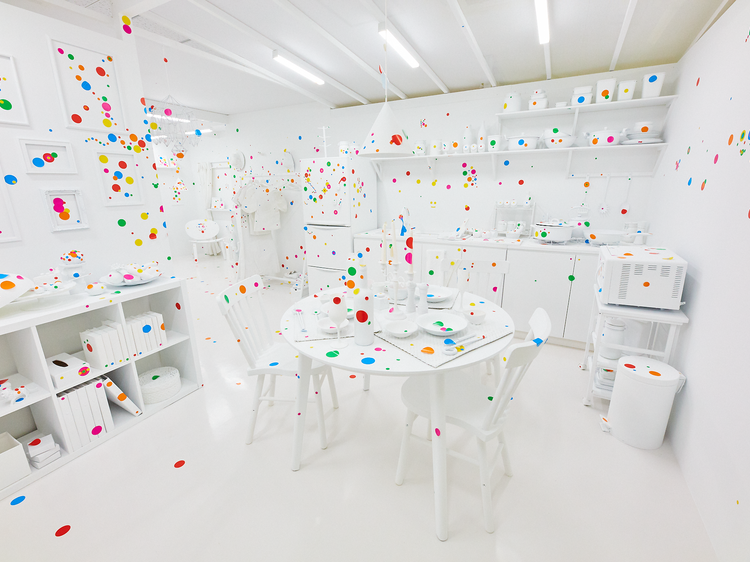 Photo: Kisa Toyoshima; Art: Yayoi Kusama / The Obliteration Room 2002-present. © Yayoi Kusama
'The Obliteration Room' by Yayoi Kusama
This interactive pavilion allows you to obliterate a pure white space with differently-sized colourful round stickers. The concept leans on Kusama's signature polka dot motif, and the installation belongs to her famous 'Obliteration Room' series (2002-present).
The stark white pavilion is a re-creation of an apartment, complete with a fully equipped kitchen, living room and reading corner. The highlight, however, is a Japanese-style room decked out with tatami mats and a tokonoma alcove.
Visiting 'The Obliteration Room' requires a reservation in advance – but it's free.
Find it at: Shibuya City Office – No. 2 Mitake Office