The ten most dramatic moments on Terrace House
Japanese reality TV show Terrace House has earned a devoted fan base worldwide. Here are some unforgettable twists and reveals on the Netflix series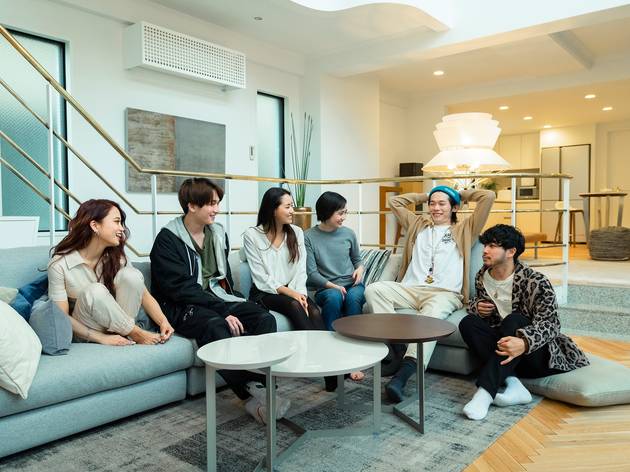 The Japanese reality show Terrace House has taken Netflix – and the world – by storm, and there's never been a better time to dive into all five seasons. Although known for its quiet conflicts and the down-to-earth problems of its participants, there's no shortage of drama on Terrace House.
The latest season, 'Terrace House: Tokyo 2019-2020', has unfortunately suspended production due to the coronavirus pandemic. While we wait for the show to resume, here's a look back at some of the best bust ups, break ups and make ups from the series so far.
RECOMMENDED: Best movies and series with English subtitles on Netflix Japan
With housemates like these...
Photo: Netflix
Terrace House: Tokyo 2019-2020
Poor Kai had no idea doing something as simple as laundry would result in such a catastrophe, but the morning he threw some clothes in the wash was followed by the most dramatic moment in Terrace House history. The aspiring stand-up comedian neglected to check the machine to see if anyone's clothes were still inside before tossing his own clothes in for a cycle. Unfortunately, his clothes ended up getting mixed with a custom-made ¥100,000 costume belonging to Hana, a professional wrestler. A tearful Hana was shocked to discover that one of her prized possessions had shrunk and become unusable.
Later that evening, Hana pulled no punches, telling Kai that someone as lazy and unmotivated as him had no right to interfere with her when she worked so hard to get herself to where she was. Kai apologised and promised to reimburse her for the outfit, but Hana's contempt was so extreme that no one in the room was left unscathed.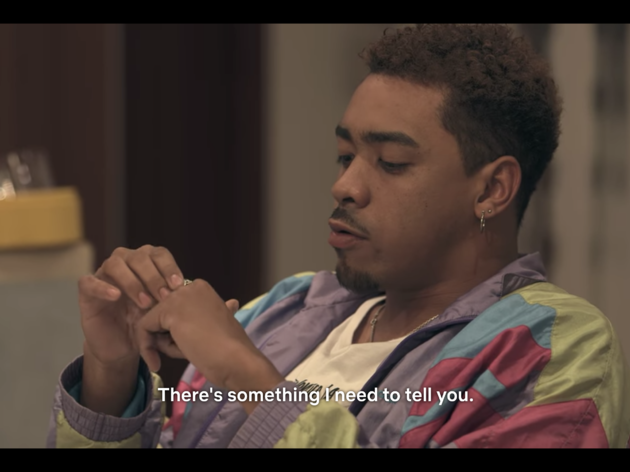 Photo: Netflix
Aio and Yui's relationship reveal
Terrace House: Opening New Doors
Until this episode, Yui had managed to maintain her innocent persona on the show, convincing viewers she had no relationship experience and was even reluctant to hold hands with a boy she liked. When Aio guiltily sat Risako down for a private conversation, revealing that he and Yui were having a secret relationship off-screen, our jaws hit the floor.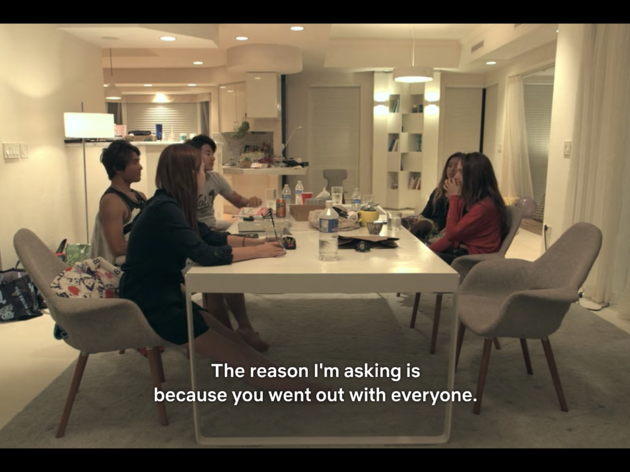 Photo: Netflix
Cheri outing Taishi for 'dating around'
Terrace House: Aloha State
Dating is a battlefield, especially when you're on Terrace House and trying to find 'a love to die for', like Taishi. Upon entering the house, Taishi cut to the chase and invited each girl out on a date, wasting no time to find his partner. After a few weeks, Cheri confronted Taishi about his womanising ways at the table while other members of the house sat silent. Cheri scolded Taishi, telling him he's 'left the women hanging' and hasn't considered any of their feelings, questioning his motives for being on Terrace House.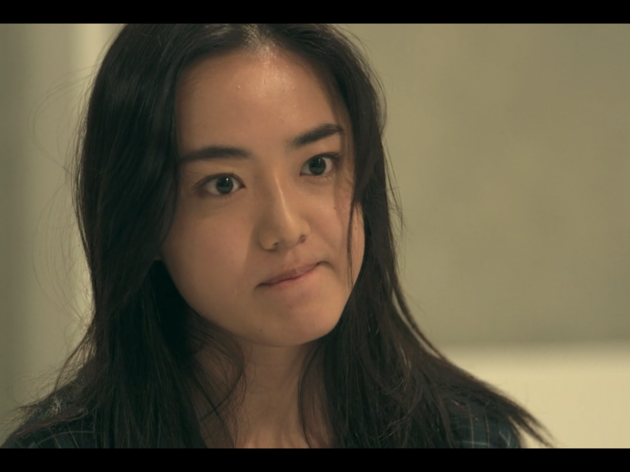 Photo: Netflix
Terrace House: Boys and Girls in the City
Natsumi and Fuyumi refer to the same person, but the two names became a running gag on Terrace House when the show's panel of comedian commentators joked about aspiring actress Natsumi Saito having two personas. 'Natsu' means summer, and 'fuyu' means winter, so Natsumi's nickname was a play on words because of the frosty expressions she shot her housemates. One particularly steely incident occurred after housemate Misaki expressed irritation at Natsumi for being unable to empathise with anyone around her. Natsumi's response was to tell Misaki she was sorry with an expression cold enough to wilt flowers.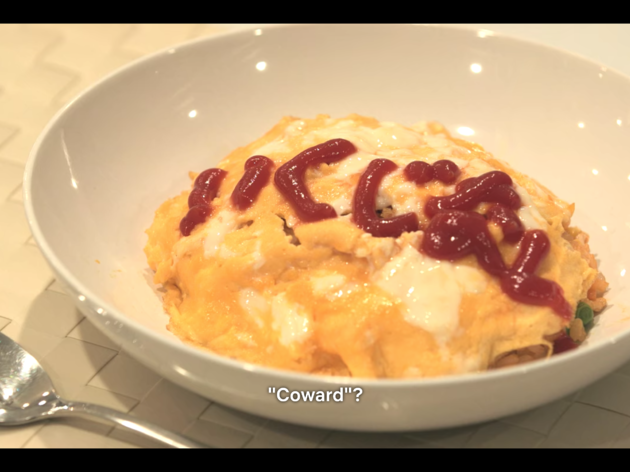 Photo: Netflix
Terrace House: Boys and Girls in the City
They say actions speak louder than words, so while this episode from Boys and Girls in the City didn't contain any tears or outbursts, it remains one of the most iconic moments in Terrace House history. Model Minori and hairdresser Uchi had been flirting back and forth for weeks, but something was holding Uchi back from taking the next step in their relationship. Tired of his timidness, Minori decided to take the initiative by cooking him dinner. She made the Japanese comfort dish omurice and served it to him, but not before squirting the word ikujinashi, or coward, across it in ketchup. Uchi finally took the hint and asked her to be his girlfriend shortly after.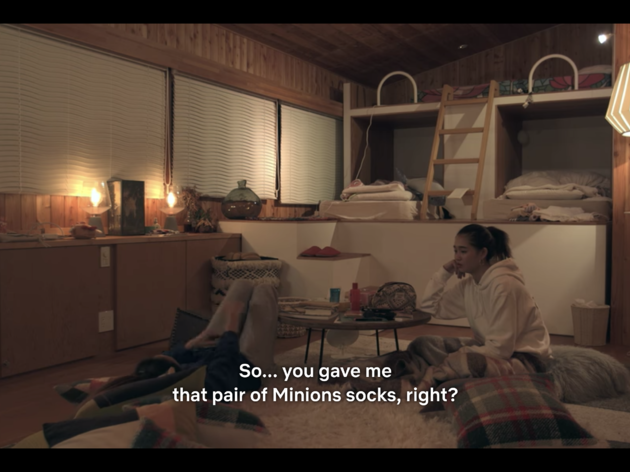 Photo: Netflix
Terrace House: Opening New Doors
Who knew that getting a pair of socks would open a whole can of worms? Yui stirred the pot by telling Maya that the pair of Minions-branded socks she received from Risako were out of obligation, and that Risako doesn't trust Maya since she 'blabs everything in front of the camera.' Maya confronted Risako about it, but Risako denied everything, soon realising that Yui may have been trying to pit her roommates against each other.
Still, Yui managed to make Risako the villain, by revealing that Risako had supposedly told Aio that he could 'hold her hand' and 'confess his love to her' behind the scenes, proving that Risako was the inauthentic one on camera and therefore couldn't be trusted.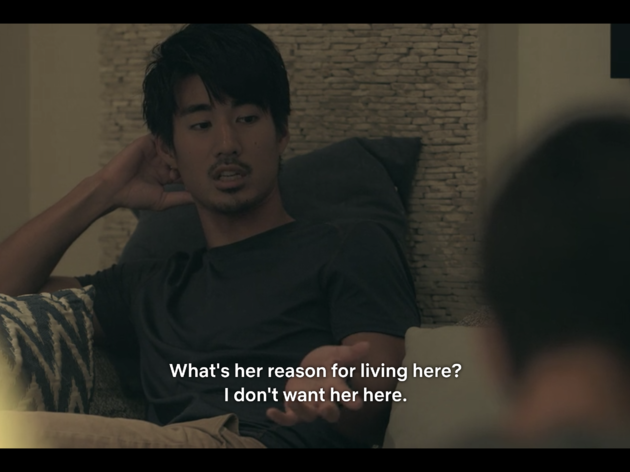 Photo: Netflix
Taishi discusses Cheri's 'disrespect' towards her housemates
Terrace House: Aloha State
If you kept up with Aloha State, you know Taishi is an overly passionate individual who isn't afraid to say it like it is. He decided that an intervention was necessary to address Cheri's attitude towards the other house members, and confronted her, telling Cheri that she was disrespectful and selfish towards her friends. Cheri responded by saying that she's tired of being judged by everyone in the house and implied she wasn't friends with most of them. She ended the conversation by telling him 'I don't want to talk to you for the next two and a half weeks', creating an awkward tension between the two that lasted the rest of the season.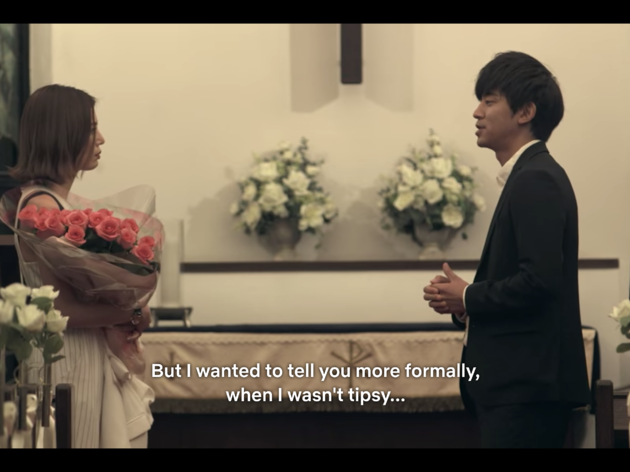 Photo: Netflix
Shohei confessing his love to Seina at a church
Terrace House: Opening New Doors
Terrace House all-time favourite Seina brought her flamboyant personality back to Opening New Doors. Musician Shohei fell head over heels for Seina and what seemed like two or three dates later, he gave her a handwritten scroll asking her to meet him at a specific address the following day. Seina seemed completely startled when she arrived at a wedding chapel, and entered the venue to see Shohei standing at the end of the aisle with a dozen roses. After Shohei made a dramatic speech mentioning the time he drunkenly blurted out his feelings for Seina and confessed his love for her, she apologetically rejected him and said that she wanted to remain 'just friends'.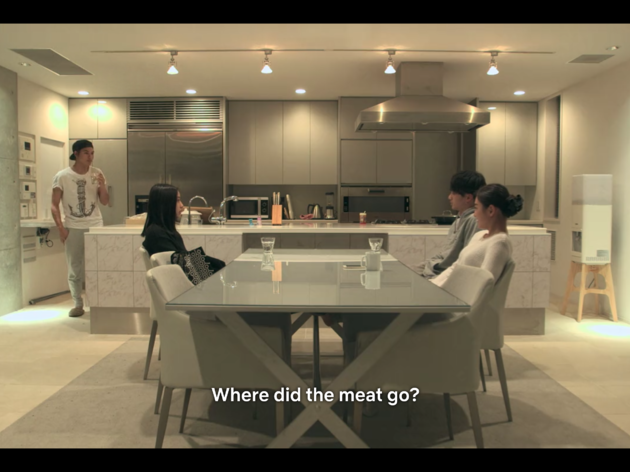 Photo: Netflix
Terrace House: Boys and Girls in the City
Uchi and Minori were the centre of another dramatic Terrace House moment, this time after the two had been living in the house as a couple for some time. Uchi had a client from Nagoya who was so pleased with the haircut Uchi gave him that he sent Uchi a box of high-grade wagyu beef with handwritten instructions on how to cook it. Minori saw the box sitting in the fridge and decided to cook it for dinner without checking with Uchi if it was okay. When Uchi arrived to find Minori had cooked the meat without him, he was so shocked that it even brought him to tears. The two came to an understanding, but the incident brought a whole new meaning to the term 'having a beef'.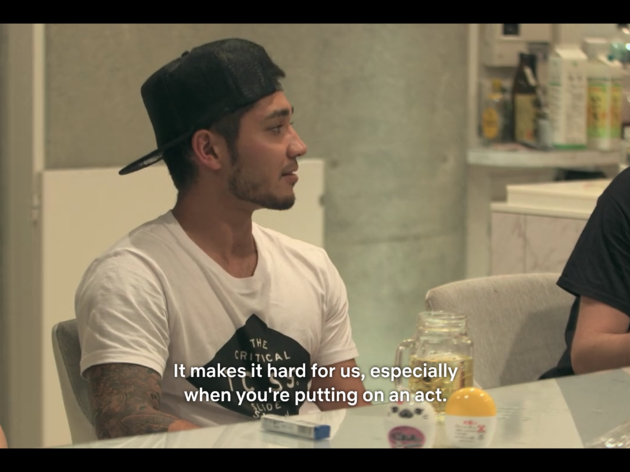 Photo: Netflix
Terrace House: Boys and Girls in the City
18-year-old Riko Nagai was one of the most unassuming characters to enter the show, so viewers were gobsmacked when the aspiring idol was revealed to have been secretly dating fellow housemate Hayato Terashima at the end of the season. Terashima, who was 11 years her senior, had been courting Riko on camera and their budding romance seemed fairly innocent until the other house members stepped in to confront them.
It turned out that Riko and Hayato had already established a more intimate relationship, but the two hid the affair on camera, each asking their respective roommates for advice on the blossoming romance. Riko wanted to keep the relationship under wraps to protect her image, but her housemates weren't happy about being a part of the charade during filming. They told Riko and Hayato off for attempting to fool the rest of the house into thinking that the two were still just in the early stage of a relationship. The stunned pair were left to decide whether to continue their relationship in public or not.