Heads up! We're working hard to be accurate – but these are unusual times, so please always check before heading out.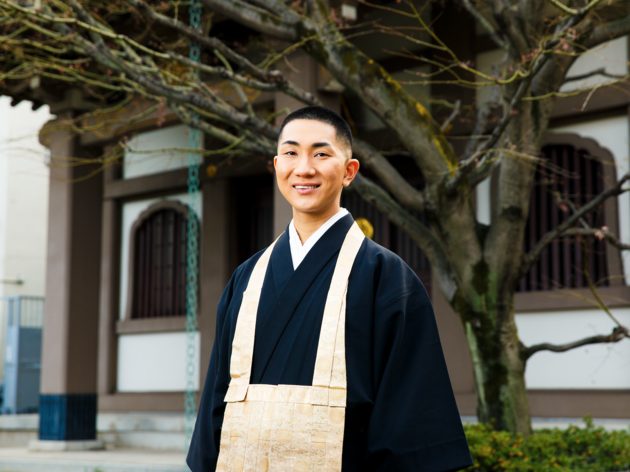 Kodo Nishimura: Buddhist monk, makeup artist, LGBTQ+ advocate
We sat down with Kodo Nishimura to learn about his double life as an ordained Buddhist monk and an international makeup artist
Kodo Nishimura's colourful career as a makeup artist has taken him everywhere from backstage at the Miss Universe competition to teaming up with the Fab Five for Queer Eye's special series in Japan. When he's not jet-setting for international projects, he leads what seems like a double life as an ordained monk in Tokyo, but Nishimura doesn't see it that way. In this interview, he describes his extraordinary life and the experiences that paved the path he has chosen for himself.
Kodo Nishimura's parents are both Buddhist monks and his childhood home, where he still resides, is also a sacred temple where Buddhist ceremonies take place. Despite this oddly formal and sacred environment, Nishimura's home-life as a child didn't differ much from his peers'. After school and on weekends, Nishimura's friends would regularly come over and either run amok in the gardens or play games stacking chairs together in the ceremony hall. Playing dress-up, of course, was also a favourite past-time.
'When I was a child, I would take the pink cloth that was used for wrapping monk robes and wear it on my head to dress up as Ariel from "The Little Mermaid".'
When asked if he ever considered following in his parents' footsteps as a child by becoming a monk, Nishimura said that it never crossed his mind.
'I was sceptical and critical about the existence of Buddhism at the time. Besides, I loved playing Ariel too much as a child, so back then, shaving my head was simply not an option for me.'
His parents, who were always open to their son's individual interests, were content with him exploring different paths until he discovered something he wanted to pursue.
A turning point in Nishimura's adolescence came in the surprising form of the 2002 Anne Hathaway movie, 'The Princess Diaries'. The fact that the 12-year-old son of two monks, living halfway across the world from Hathaway's fictional American princess, found inspiration in the film might seem perplexing at first glance, but Nishimura says it was a profound moment in his life.
'It was the speech Anne Hathaway's character made in the end of the film. Her message was about boldly embracing who you are and working to uplift those around you. That moment made me want to go to America, so for college I went to study in Boston.'
While Nishimura achieved his dream of going to study in America, he suddenly faced the struggle of being an ethnic minority at his college. 'There were so many people in my college who majored in dance, and they looked like Disney princesses. They looked amazing, even in pajamas. I felt intimidated because of my Japanese features, especially my small eyes. I felt that I looked inferior and started blaming that on me being Japanese.'
Nishimura's negative perception of his own looks and ethnicity was challenged when Riyo Mori, a Japanese woman, was crowned Miss Universe in 2007.
'I thought, how could a Japanese person win a beauty pageant?' Nishimura said, recalling his initial reaction. 'I read about her strategies and I learned that smokey eye makeup accentuated her almond eyes, one asset that many Asians have. I started to understand that everyone has their own unique beauty that they can embrace, so I timidly started to wear eyeliner and mascara.'
After his time in Boston, he moved to New York to study fine arts at Parsons School of Design. In a fresh new environment full of artists who were unapologetic and proud of their identities, Nishimura felt empowered to embrace his own queer identity. From his junior year of college, he began assisting a makeup artist who did makeup for the Miss Universe competition in 2007.
With a newfound career and an arsenal of powerful makeup skills, Nishimura realised his dream of working backstage at the Miss Universe competition. And while Nishimura was thriving as a young artist in New York, he also turned his attention to a pursuit that hadn't interested him as a child.
'While I was studying at Parsons, I watched a performance art piece by a student from South Korea. It was a powerful piece about his duty to return to South Korea for military duty, and it made me think about my own background and my own roots in Japan,' says Nishimura.
'I realised that I needed to face my own roots to fortify my identity and clear all the doubts, specifically regarding Buddhism, so I decided to study to be a monk.'
Nishimura spent two years splitting his time between New York and Japan training to be a Buddhist monk while still working full-time as a makeup artist. Between 2013 and 2015, he travelled to Japan every few months for a few weeks of training before returning to the States.
During his training, he had doubts about whether he could continue to wear makeup after becoming a monk, because he did not want to offend Buddhist communities in Japan. 'The most important message of our denomination is to let people know that we can all be saved regardless of our sexuality', his master told him, 'and if you can deliver that message to more people, I don't see your appearance as a problem. Japanese monks have evolved to have multiple jobs and wear clothes accordingly'.
After receiving his qualification to practice as an ordained monk, Nishimura began receiving invitations to tell his story at places as varied as the United Nations, Yale University and even Netflix's 'Queer Eye: We're in Japan!' special, which was released in November 2019.
Nishimura's life hasn't slowed down since he moved back to Japan. While for much of his work here, he dresses in traditional robes and removes his makeup out of respect for Buddhism. He still travels regularly for large-scale international projects (most recently, for Miss Universe 2019 in Atlanta).
The work of a makeup artist seems like the polar opposite of a Buddhist monk's duties, but not in Nishimura's eyes.
'Buddhism is about equality,' he says. 'Through Buddhism I learned that you can be who you truly are. You don't have to feel guilty because Buddhism encourages you to shine in your own colour.'
'As a makeup artist, it is my job to empower people and make them understand that anyone can look great. I want people to feel powerful and not compare themselves to others living different lives.'
Nishimura approaches his work as an LGBTQ+ advocate with the same philosophy of equality and empowerment.
'Actually, in Buddhism we have multi-coloured flags that are used at various temples and many people compare them to the LGBTQ+ flag. I once got a message from a boy in Brazil who was conflicted because he said his mother wouldn't accept his sexuality because of her faith. I don't want to criticize or compare any religion, but at the very least I want people to know that Buddhism exists and embraces all genders and sexualities. You can be whoever you are and we can all be saved equally.'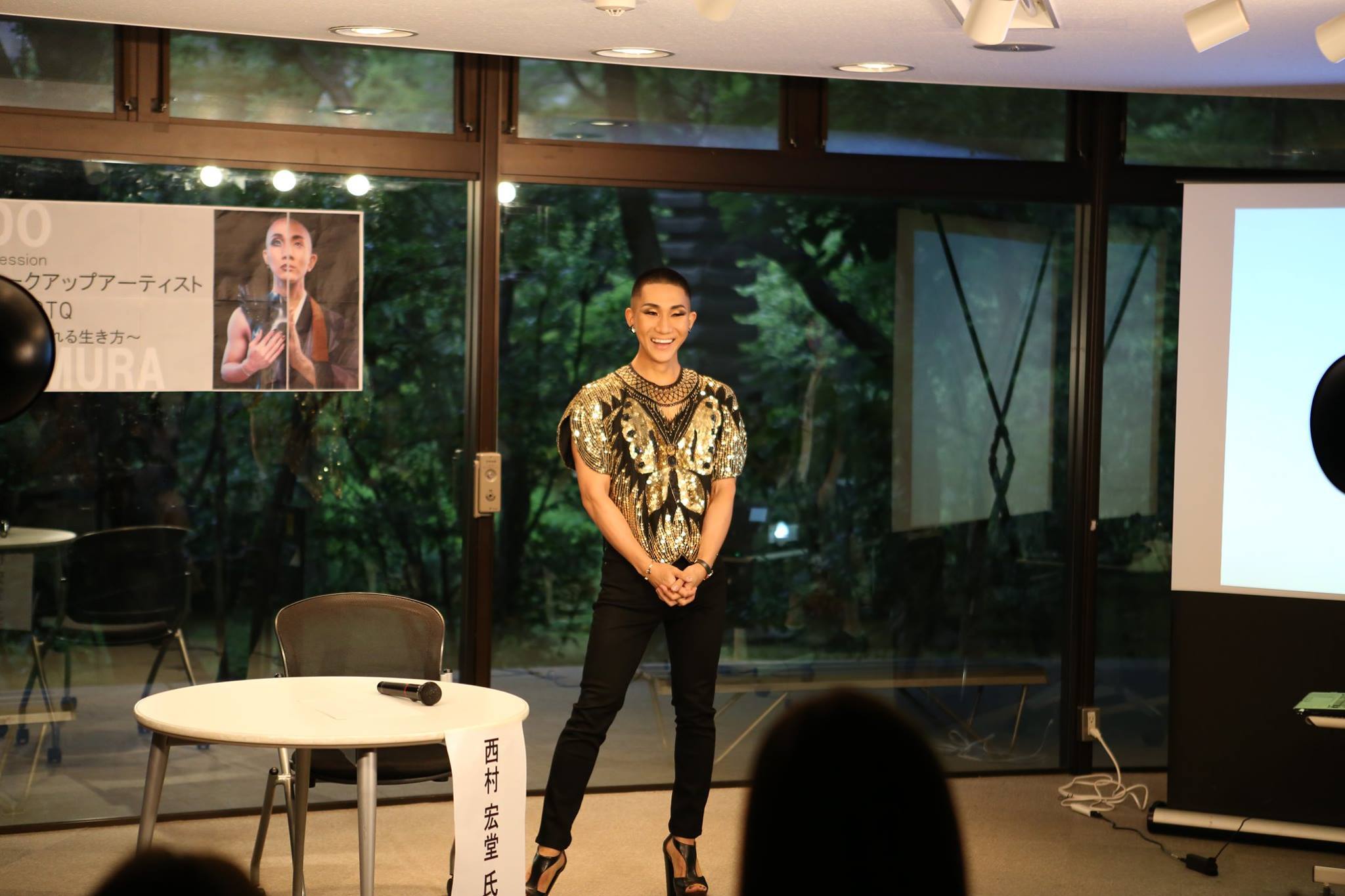 'A few years ago, Anne Hathaway gave a speech for LGBTQ rights and racial equality. She said that white men having a strong figure is a myth. I'm really happy that grown-up Anne is doing that now. I was encouraged all those years ago by the princess she was in the movie, so it's really amazing that she's working to empower people even now. I was born in this time of the world, and that's why I am able to be a monk who wears makeup and heels today, which means that many others can also be who they want to be, and celebrate their own freedom and joy.'
More about life in Tokyo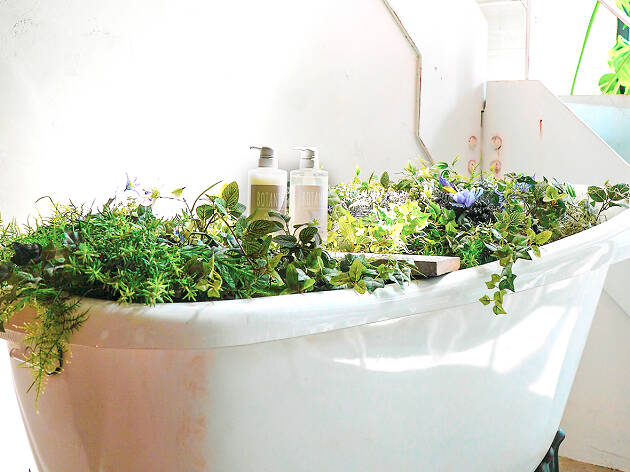 With a wide range of health and beauty products and cosmetics, these specialist Tokyo stores will help you look your best
Meet the founders of Waifu, whose party is open to everyone regardless of gender, race, age or sexual orientation
Read all about the finalists competing for Mr Gay Japan 2020