The best music spots in Tokyo
55 of the city's finest music bars, clubs, record stores and gig venues – it's your ultimate guide to music in Tokyo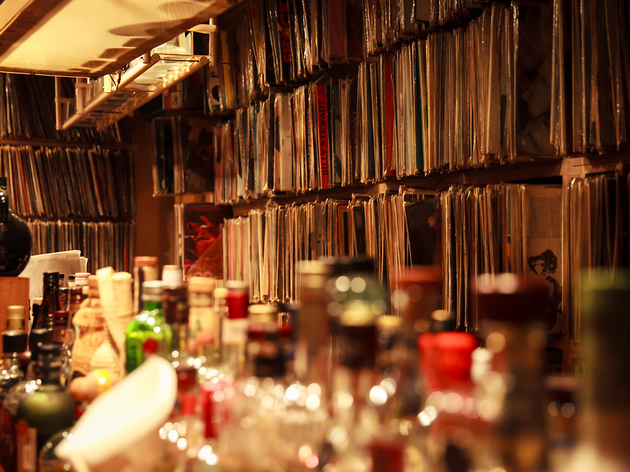 As a music city, Tokyo might not have the star power of London or New York, but what it does have is amazing diversity. No matter if it's '60s rock, noise, grime or something even more obscure you're into, somewhere in Tokyo there's a community of people just like you, who might even run shops or gig spots dedicated entirely to their favourite genre. And that's in addition to a thriving indie scene, some of the world's best clubs and scores of record stores stocking everything from vintage vinyl to cassette tapes.
To help you discover Tokyo's musical delights, we've put together this list of the city's very best music spots and divided it into bars and cafés, clubs and gig spots, and record stores. Whether you've just arrived or have lived here all your life, this list should be useful for expanding your musical vistas in Tokyo – a quest that requires neither connections nor (much) money, only an open mind and a passion for sound.
And when you're ready to go out and catch a show, start with our weekly roundup of Tokyo's best club gigs.
Clubs and gig spots
This venue is often described as 'legendary' in international publications. It was born as a scruffy spot for gigs and club nights in Shinjuku's seedy Kabukicho, but after a move to the more upmarket Ebisu, it now offers fewer club nights and more straight-up live events...
A 1,500-capacity space in Shibuya, the cavernous Sound Museum Vision spreads the action across four rooms, the largest of which, Gaia, has a sound system loud enough to make your teeth rattle...
One of Tokyo's very best gig spots, WWW is distinguished by its tiered floor and high ceiling, which hint at its previous incarnation as a cinema while ensuring that even the shortest audience members can see what's happening on the stage. The Funktion One sound system packs a serious punch...
Found on a Harajuku back street not far from Jingu Stadium, Bonobo occupies an old two-storey house with a rooftop terrace. The ground-floor bar is complemented by a DJ booth and lounge upstairs, which is where the frequent gigs and other music events take place...
Aoyama isn't really the right part of town for grimy, run-of-the-mill live houses, and Moonromantic is cut from a more sophisticated cloth than the average 200-capacity music venue. The programming is eclectic, and on any given night might involve folk, post rock or world music...
Having taken over the space vacated by long-running underground haunt Amate-Raxi, which closed down in August 2015 after eight years in Shibuya, Circus has already generated plenty of buzz on the Tokyo club scene. Massive Attack's Daddy G and Italian spinner Mr Ties were among its first international guests...
Show more
Record stores
One of the top record stores in Shimokitazawa, an area littered with shops dealing in both vinyl and CDs, the spacious Flash Disc Ranch is found on the second floor of a run-down building on the south side of the station. The vintage sound system is usually turned up almost all the way...
Founded in 1994 and still beloved by fans of all ages, Face stocks jazz, soul, reggae and world music in seven- and 12-inch vinyl form. The CD and DVD assortments are worth a look, too...
This atmospheric Shibuya record store focuses on genres such as house, disco and Balearic house, and also boasts a pair of handsome vintage Klipschhorn floor speakers. Prices are very reasonable...
The second and third floors at Shibuya's Diskunion shop are a haven for collectors looking for secondhand rarities from genres ranging from J-pop and jazz to metal and classical. The other floors focus on genres like jazz and rare groove, punk and metal, Japanese oldies and...
Shibuya has plenty of record shops specialising in electronic music, but Jaro is one of the few entirely jazz-focused stores in the area. First opened in 1973, it's housed in a basement filled with around 8,000 titles...
Founded in a Shinjuku apartment building back in 1994, this well-supported record shop was based in Hatagaya for well over a decade before moving to its current Koenji location in 2015. Underground records are the main draw, but you'll also find plenty of quirky T-shirts...
It's rare to find UK dub and Bristol bass music in Tokyo, but here you can choose from bands such as Massive Attack and Smith & Mighty, as well as reggae, breakbeat and dubstep groups...
Show more
In the mood for rock?
There are many layers to the allure of Kabukicho, and you might be surprised to discover that old-school rock is one of them