Studio Ghibli has been pretty generous as of late, offering hundreds of free stills from the animation studio's best movies. Following the classic scenes released in September and October, Studio Ghibli has just shared another 250 images from its archive.
This time around, the movie stills are from five iconic anime movies: 'My Neighbor Totoro', 'Kiki's Delivery Service', 'Porco Rosso', 'Pom Poko' and 'Ocean Waves'. The best part is you're free to use the images as you please, whether it be for a Zoom call, a desktop background or just to reminisce while awaiting the release of Ghibli's new TV movie 'Aya and the Witch'.
Here are the films featured in the latest batch of free images.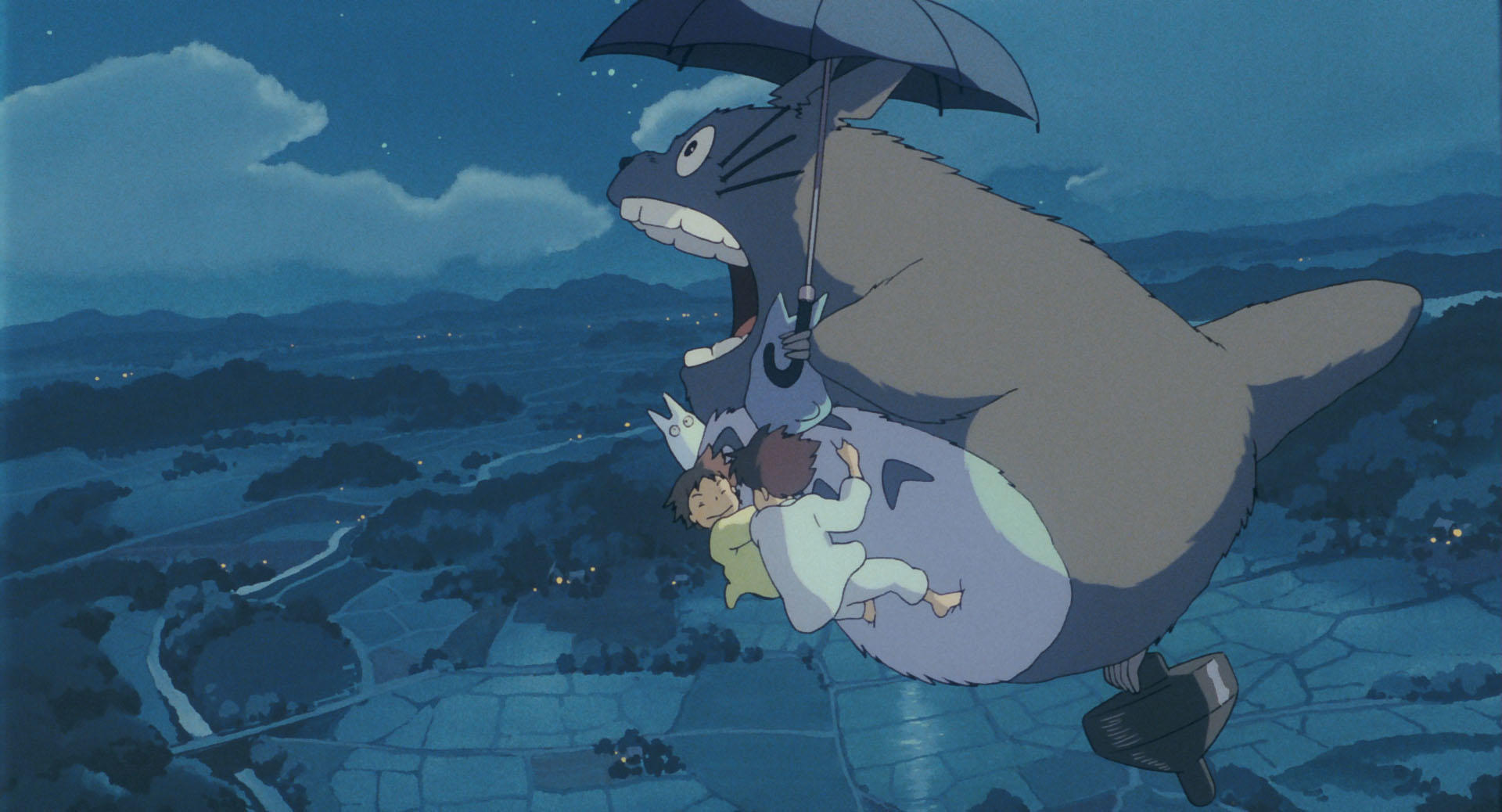 'My Neighbor Totoro' may have been released back in 1988, but it never gets old. The story follows two sisters, Satsuki and Mei, as they meet Totoro and a host of other woodland spirits in post-war Japan.
The 1989 animation 'Kiki's Delivery Service' is an endearing story about a young witch who ends up supporting herself through starting her own air courier service.
'Porco Rosso' (1992) tells the tale of a vetran Italian World War I pilot who is cursed to look like a pig. The animated comedy follows the pig-pilot as he lives out life as a freelance bounty hunter.
Another '90s Ghibli classic is 'Pom Poko' (1992), featuring a community of magical tanuki (Japanese racoon dogs) who are fighting to save their home and forest from being destroyed.
The 1993 television movie 'Ocean Waves', based on the novel of the same name by Saeko Himuro, is a sweet coming-of-age story following the love triangle between two boys and a girl.
Check out all the free images on Studio Ghibli's website. You can also still snag the first batch of free images from films including 'Spirited Away', 'Ponyo' and 'Tales from Earthsea'. Or go for the second batch, including films 'Howl's Moving Castle', 'Princess Mononoke' and 'Whisper of the Heart'.
More from Time Out Tokyo
Random Japanese product 1: a bronze banana hammer made from an actual banana
Where to get Black Friday online deals in Japan
Summer Sonic music festival is streaming past performances on YouTube for free
McDonald's Japan now offers a Godiva chocolate frappe
The new Haruki Murakami Library at Tokyo's Waseda University will open in 2021