Did you know you could hammer a nail into a piece of wood with a frozen banana? There are many YouTube videos dedicated to proving this fun fact – and you're welcome.
If, for whatever reason, you really want a banana hammer after this, Japanese precision casting company Castem has got you covered. This gorgeous looking banana hammer is made from an actual banana that has been metallised in bronze. You can use it as is without any need for freezing.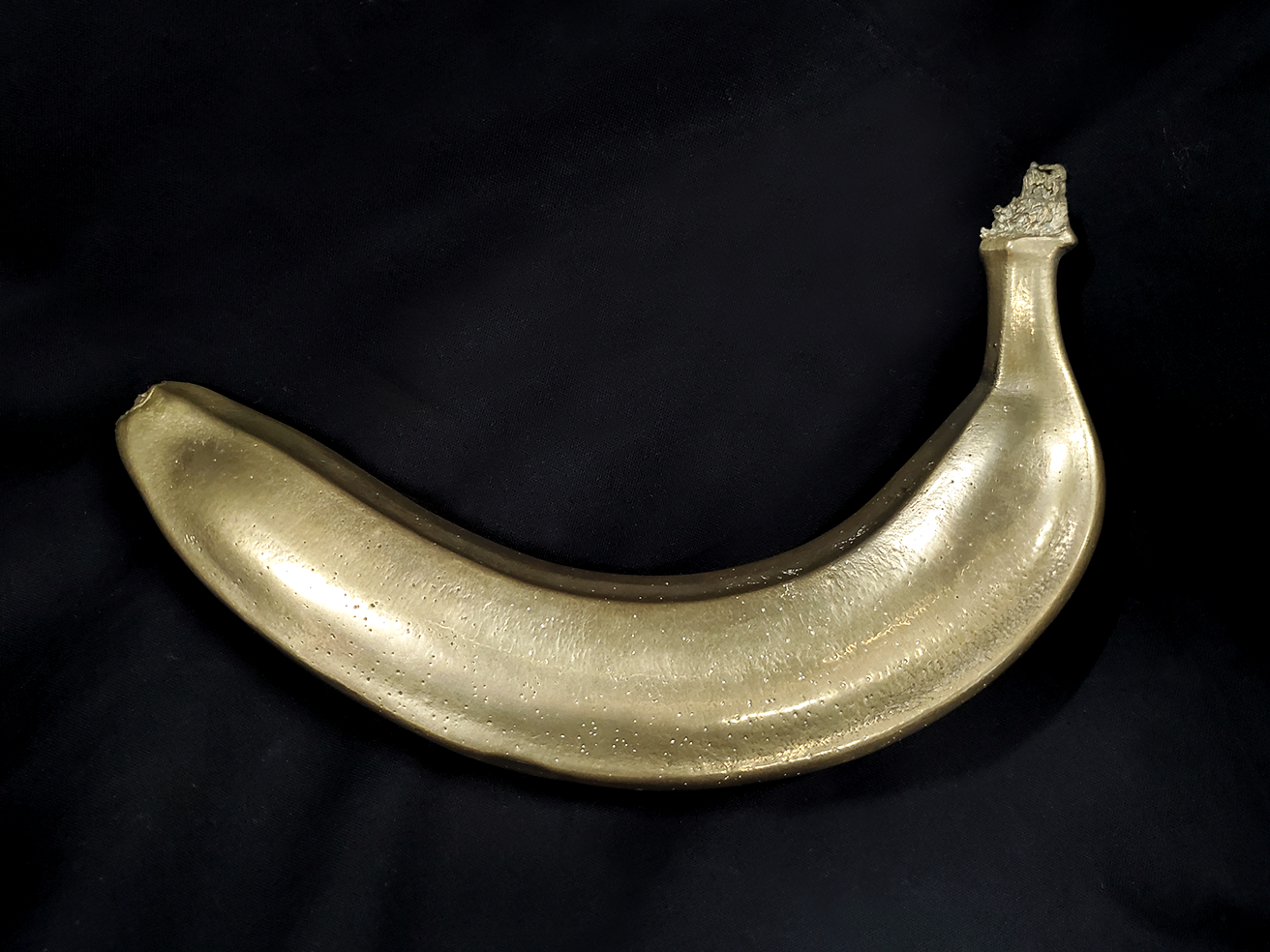 Bananas come in all lengths and sizes and so does this banana hammer, with each one moulded and made from a real banana from the Philippines. Notice all the dimples on its skin? Each banana hammer is about 20cm long and weighs approximately 1.5kg.
You can get one of these perpetually hard bananas from Castem's online store Iron Factory for ¥11,877 (tax included).
Does it look good? Absolutely. Is it… multipurpose? Who knows. Do you really need one? Not necessarily, but it'll sure make for a good laugh – and some confused faces – if you give it as a Christmas present. Again, you're welcome.
More from Time Out
Where to get Black Friday online deals in Japan
Summer Sonic music festival is streaming past performances on YouTube for free
McDonald's Japan now offers a Godiva chocolate frappe
The new Haruki Murakami Library at Tokyo's Waseda University will open in 2021
Santa Claus cancels his annual Christmas visit to Japan due to Covid-19