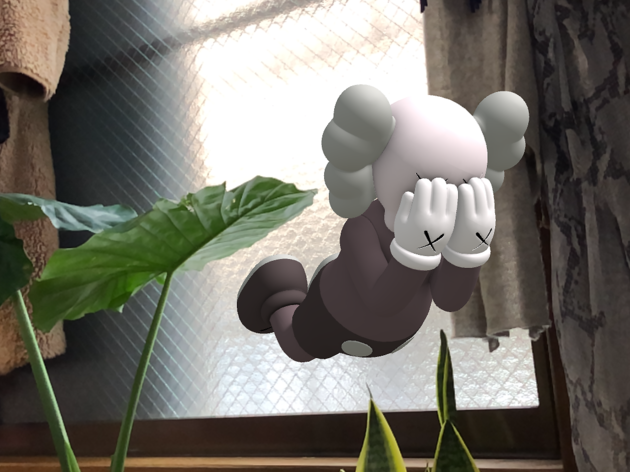 Bring Kaws Companion into your home for free with Acute Art augmented-reality app
Posted: Tuesday March 31 2020, 2:25pm
The ongoing Covid-19 coronavirus pandemic has made it impossible for everyone to go out to museums and art galleries, many of which have been temporarily closed to help contain the spread of the virus. To keep people entertained while stuck at home, a number of virtual art galleries and augmented-reality projects like Google's AR animals have sprung up. Even renowned artists are getting in on the action with fun ways to add (virtual) art into your home.
American artist Kaws had recently included Tokyo's bustling Shibuya Scramble Crossing in his global augmented-reality art project with Acute Art, which saw his signature character Companion projected on the streets of Tokyo and other major cities around the world. However, with the current situation, Kaws and Acute Art have flipped the project on its head, encouraging people to stay at home instead by offering a free AR Companion through the Acute Art app.
To conjure Companion at wherever you are, simply download the free app and tap on 'Select artwork' at the bottom of the screen. From there, a selection will pop up: there are four paid options as well as a free one called 'Companion (Expanded)'. The free AR Companion is available until April 15 – so try it out now.
More things to do indoors
Try learning Japanese for free online
Check out these VR cherry blossom videos
Share the story