With Japan's border restrictions starting to ease, concerts are making a big comeback, and Tokyo is expecting some international superstars in the coming months. Now adding his name to an already impressive list of artists scheduled to perform in Japan – Avril Lavigne, Maroon 5 and Bjork, just to name a few – is Grammy-award winning American singer Bruno Mars. This is his first show in the country in four years.
The Bruno Mars Japan Tour 2022 is scheduled to kick off at Kyocera Dome in Osaka on October 22 and 23, followed by two shows at Tokyo Dome on October 26 and 27. The cheapest bleachers are the B-seat tickets which go for ¥9,800. The A-seat tickets cost ¥11,800 while the S seats are ¥14,800. If you prefer to be on the ground, the SS seats will set you back ¥18,800.
Superfans, however, might want to get right close to the stage with the VIP S seat tickets (¥38,800). If money is no object, you can go all out with the ultimate VIP SS seat tickets. For ¥128,000, you'll have exclusive access to a VIP lounge, special merchandise and a designated VIP entrance.
For the Tokyo concerts, you also have the option of VIP balcony seats (¥29,800) as well as silver (¥22,000 per person) and gold (¥30,000 per person) box seats. For the latter, you can lounge around on sofas in a group (group size varies between four and ten people).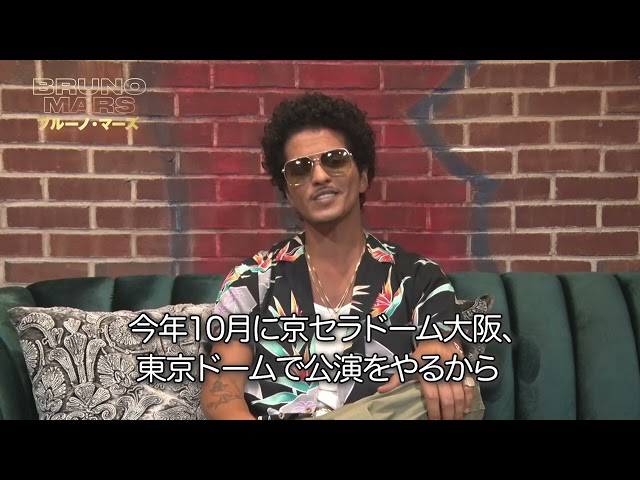 HIP members can now enter the ticket lottery via the website until 11.59pm on October 2. Public ticket sales will open soon, so keep an eye on the website for updates.
More news
Buy one, free one Yukimi Daifuku mochi ice cream – only at 7-Eleven
See autumn leaves from Japan's longest gondola lift at Naeba in Niigata
This coastal glamping site in Naoshima has futuristic dome tents and sauna pods
Everything we know so far about the world's first Ghibli Park
Ice skating is now possible outside of winter at Mitsui Outlet Parks in Japan
Want to be the first to know what's cool in Tokyo? Sign up to our newsletter for the latest updates from Tokyo and Japan.