[Update November 25 2022] Now that the highly anticipated park is open, read our complete guide to Ghibli Park and find out how you can get tickets from overseas.
***
The first Ghibli Park in Japan – and the world for that matter – has opened on November 1 2022. It's located within the Expo 2005 Aichi Commemorative Park in Nagakute city near Nagoya, about three hours by train from Tokyo.
We've compiled all the artist's impressions, photos and videos of the theme park that have been made public so far. So, if you're a big fan like us, here's what you can expect from the world-famous creators of the hit anime 'My Neighbor Totoro' (1988), 'Princess Mononoke' (1997) and the Oscar-winning 'Spirited Away' (2001).
Studio Ghibli has announced that its first theme park will be divided into five areas: Hill of Youth, Ghibli's Grand Warehouse, Mononoke's Village, Valley of Witches and Dondoko Forest. All these attractions are based on the studio's most famous flicks and will blend in seamlessly with the existing nature in the park. Here's what we know so far.
Hill of Youth
Located close to the Expo 2005 Aichi Commemorative Park's north entrance, the Hill of Youth is the gateway to this Ghibli wonderland.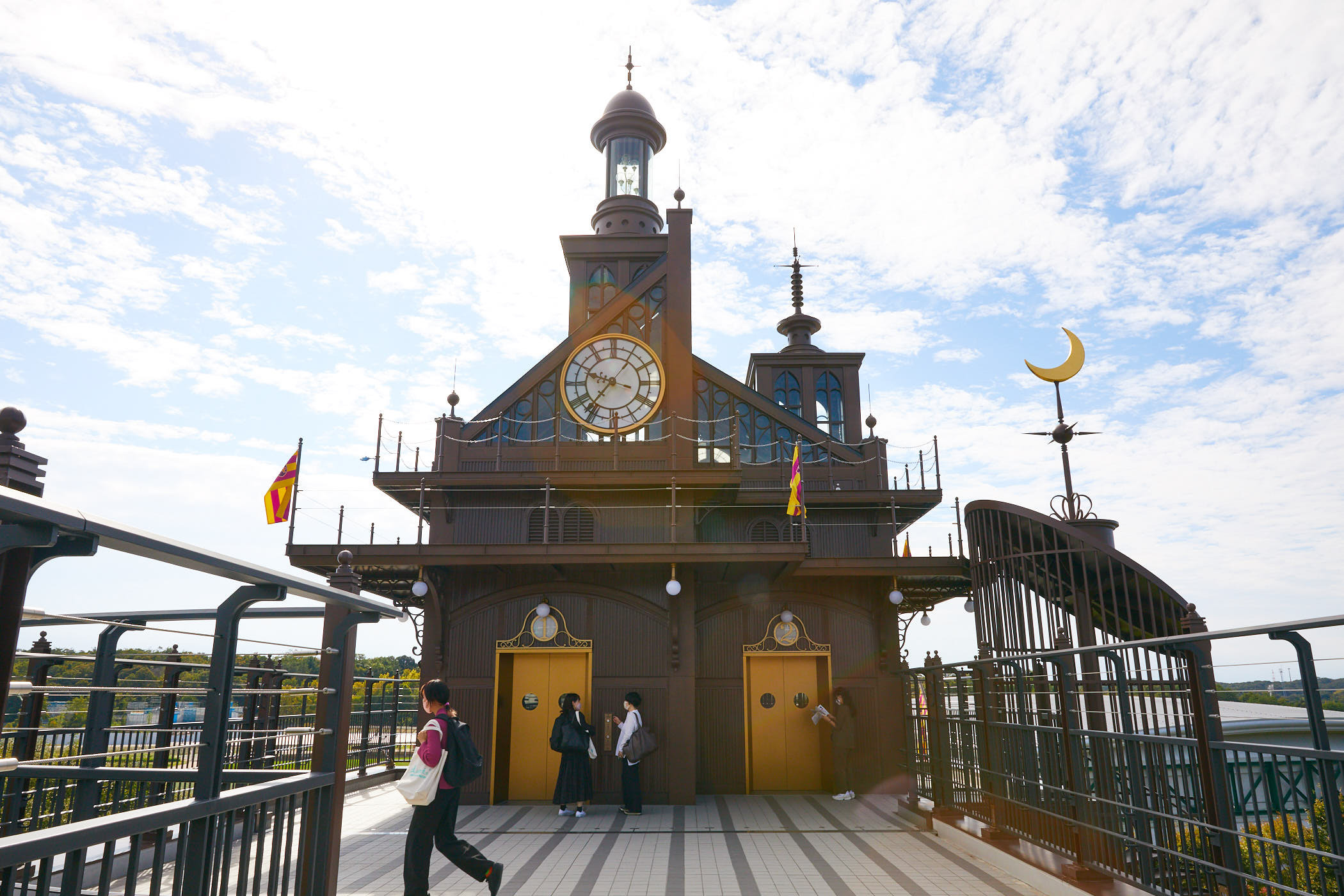 An old pedestrian overpass has been transformed into an observation tower that will double as the main gate. The elevator tower features fictitious 19th-century objects you may recognise from Ghibli films such as 'Laputa: Castle in the Sky' (1986) and 'Howl's Moving Castle' (2004).
Fans of 'Whisper of the Heart' (1995), which was set in the Seiseki-Sakuragaoka neighbourhood in Western Tokyo, will recognise this orange building. With the surrounding greenery, it looks exactly like the antique shop from the movie. You'll also find a miniature version of the Cat Bureau from the movie 'The Cat Returns' (2002).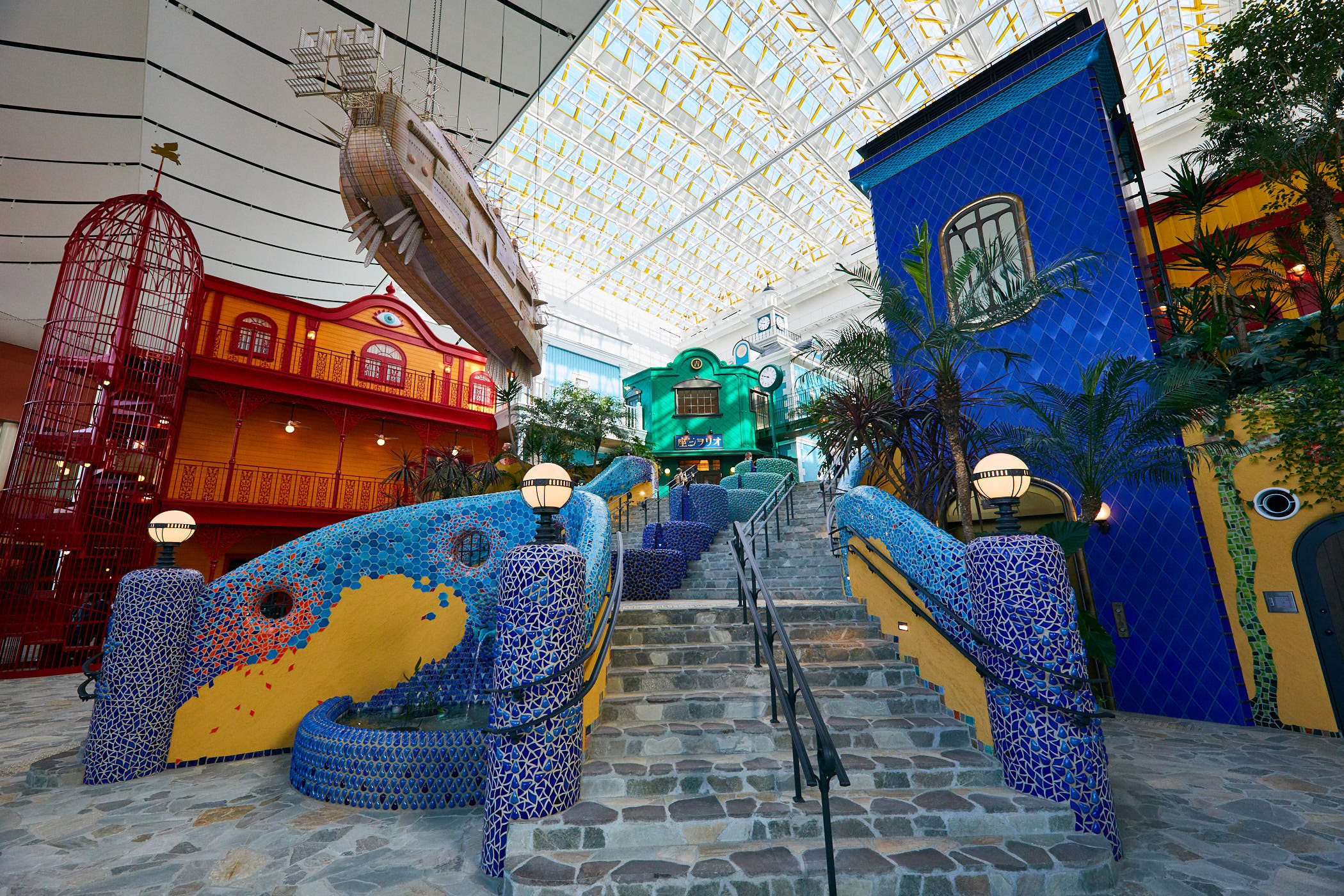 Ghibli's Grand Warehouse
A former public swimming pool which closed down in September 2018 is transformed into Ghibli's Grand Warehouse, and it's three times bigger than the Ghibli Museum in Tokyo's Mitaka neighbourhood. This part of the theme park will be shielded from the elements, so you can still enjoy the attractions inside regardless of the weather.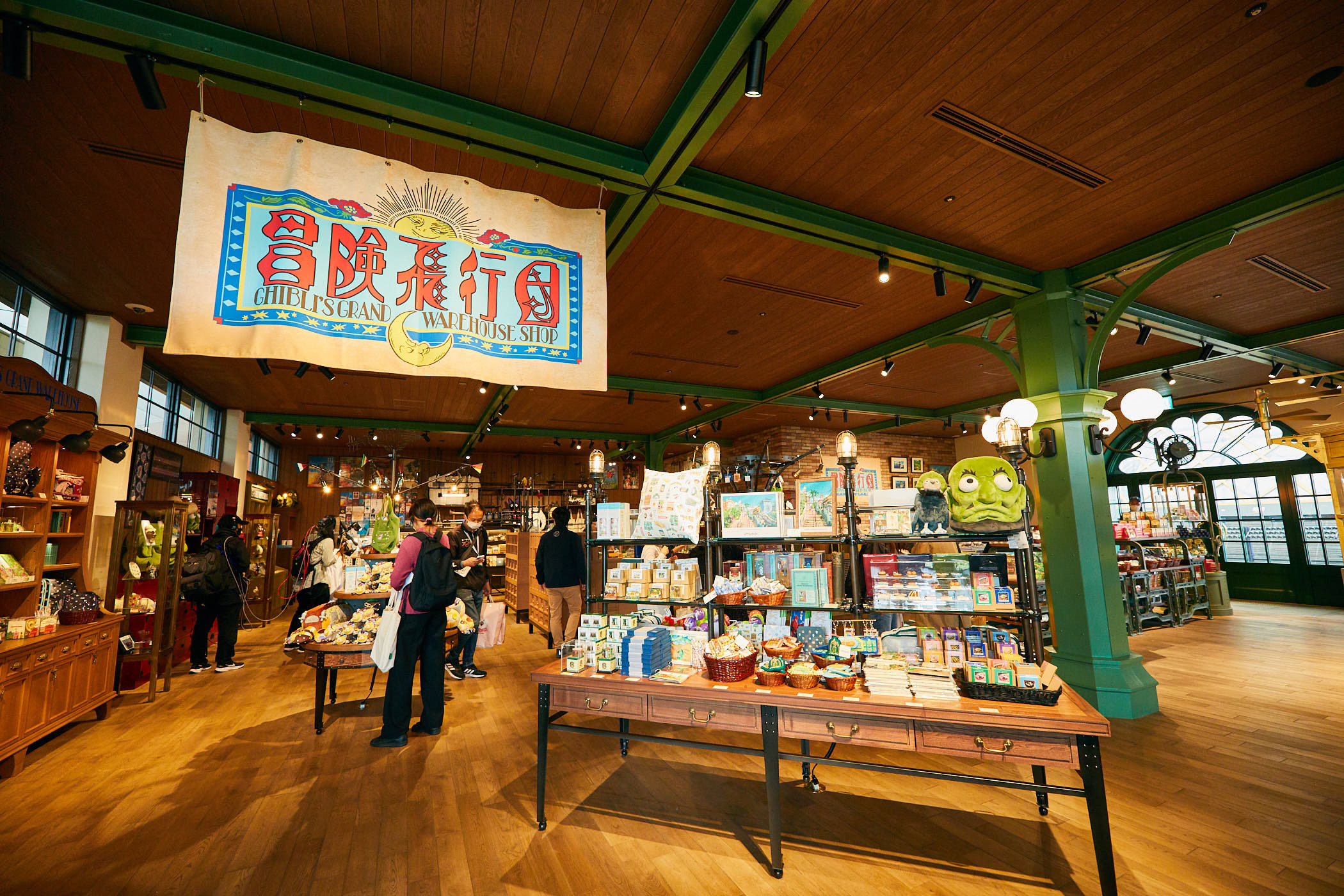 The indoor area features three exhibition rooms, a children's playground, shops and restaurants, plus a small warehouse to store exhibits from previous events and exhibitions. There's also a small cinema with about 170 seats.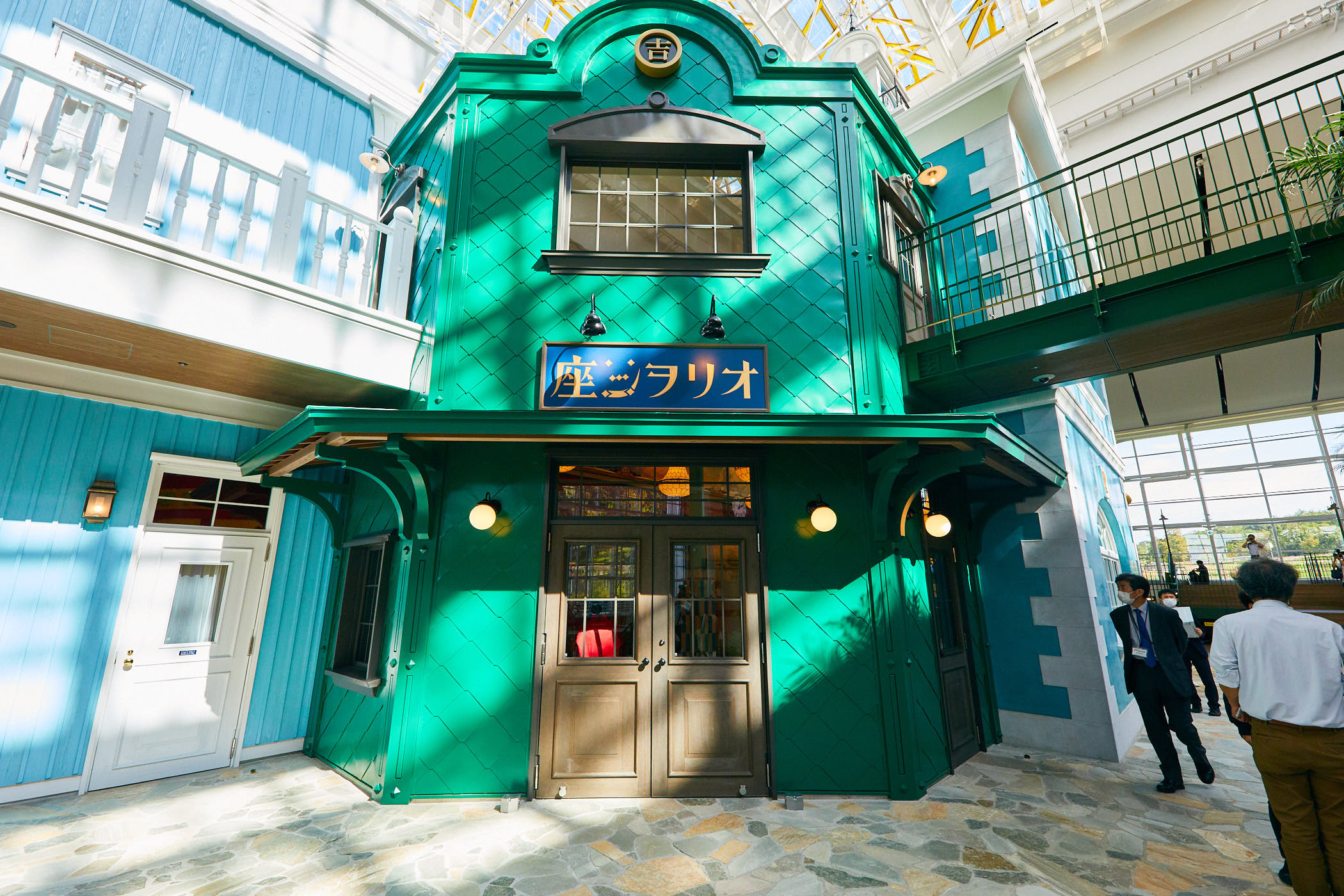 The vibrant and eclectic setting will incorporate Japanese and Western architectural designs.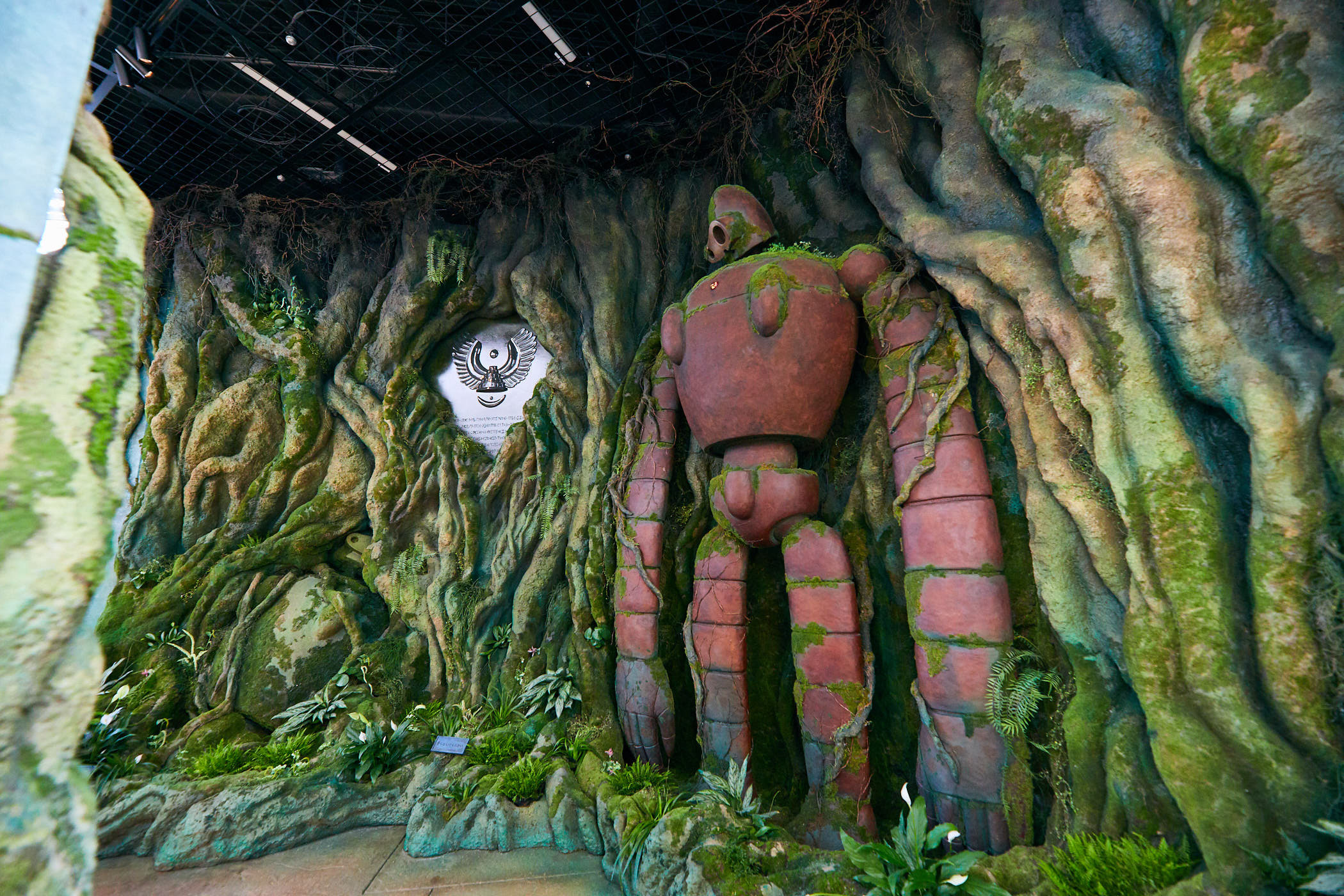 You'll also find a recreation of the iconic sky garden from the movie 'Laputa: Castle in the Sky', complete with a true-to-scale Laputian Robot, which was only available at Tokyo's Ghibli Museum until now.
There's even a 6.3m reproduction of the movie's airship, which hangs from the ceiling.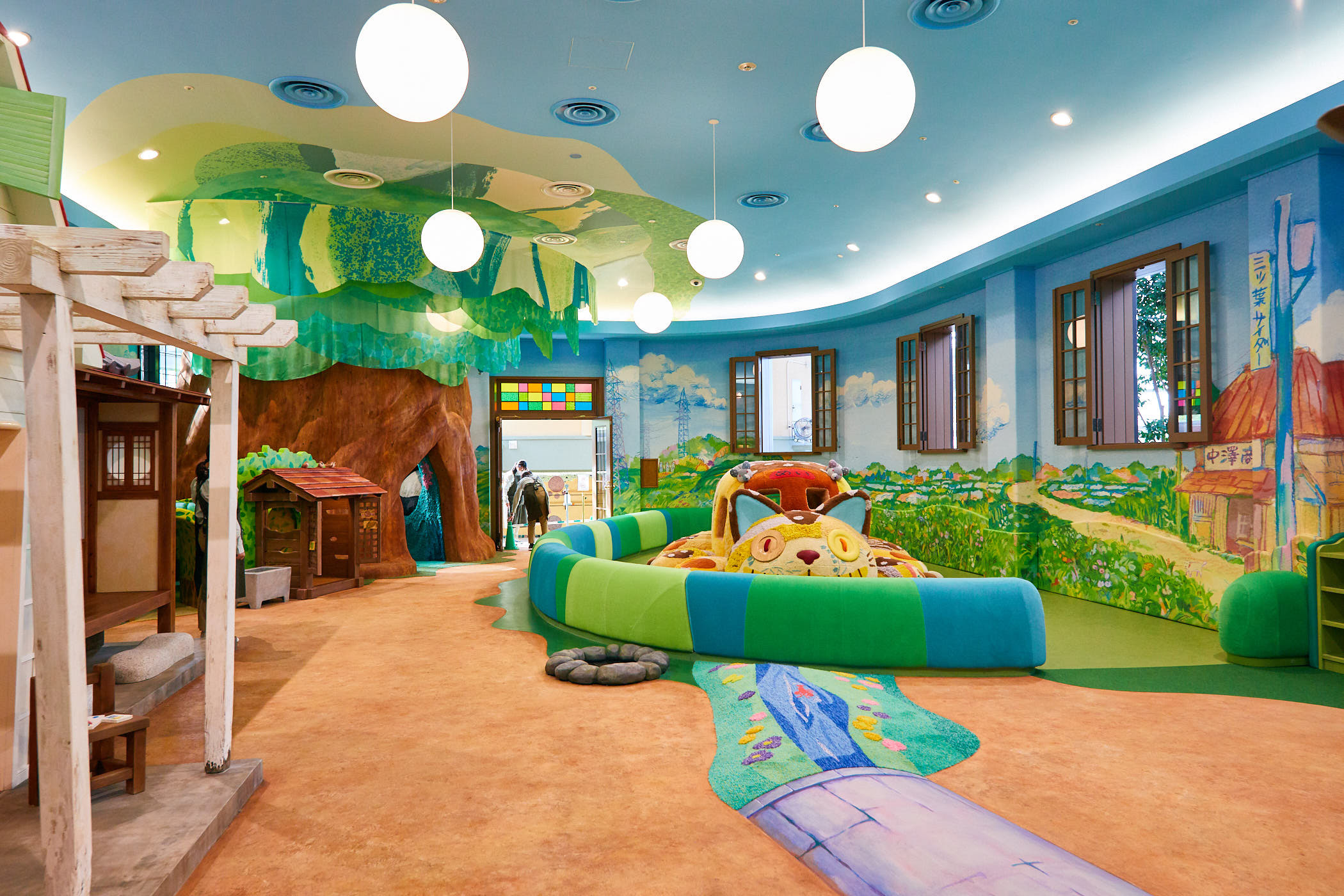 Kids will love the playroom based on 'My Neighbor Totoro', complete with a Cat Bus.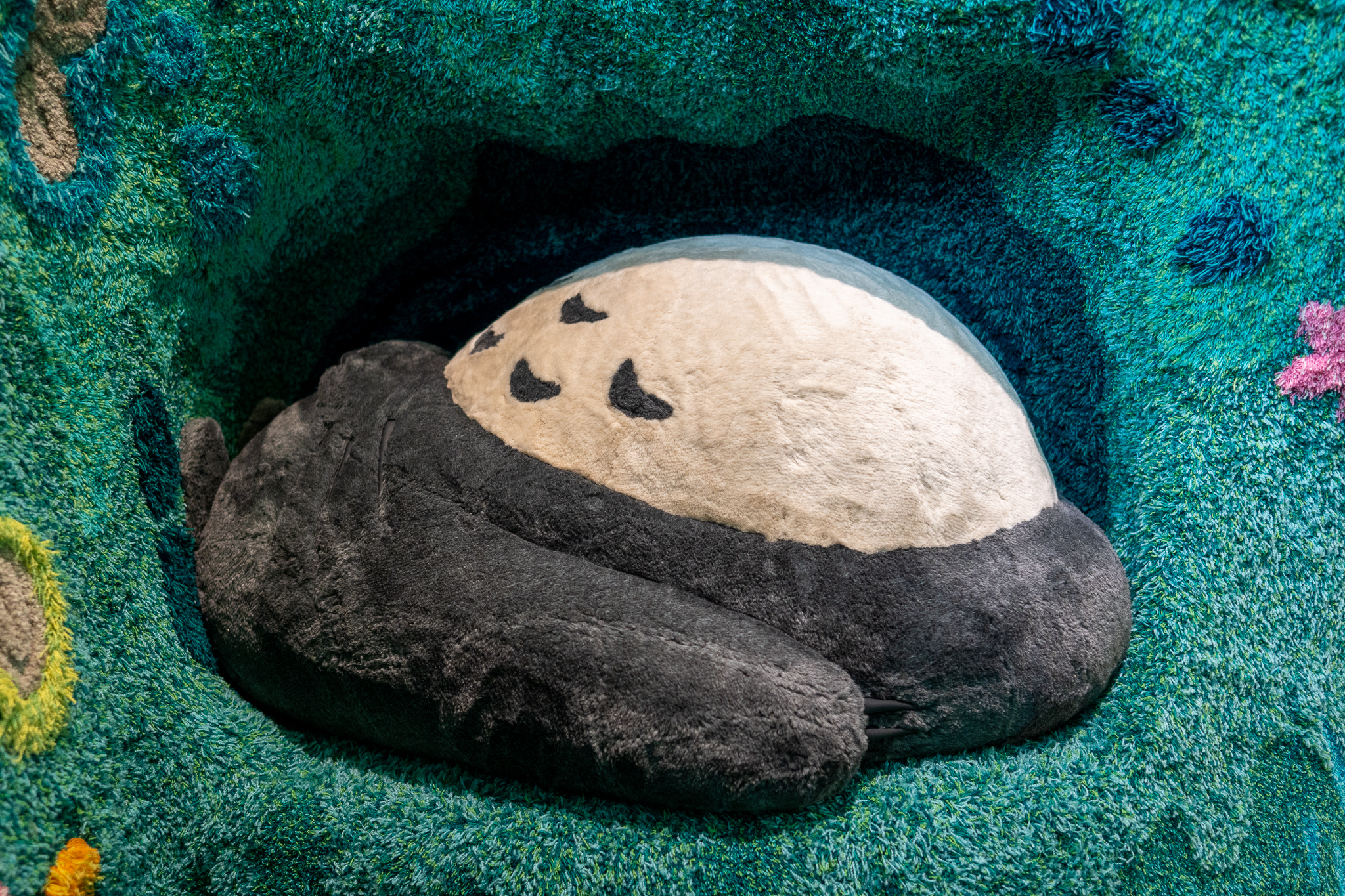 In the same room, you'll also find a sleeping Totoro.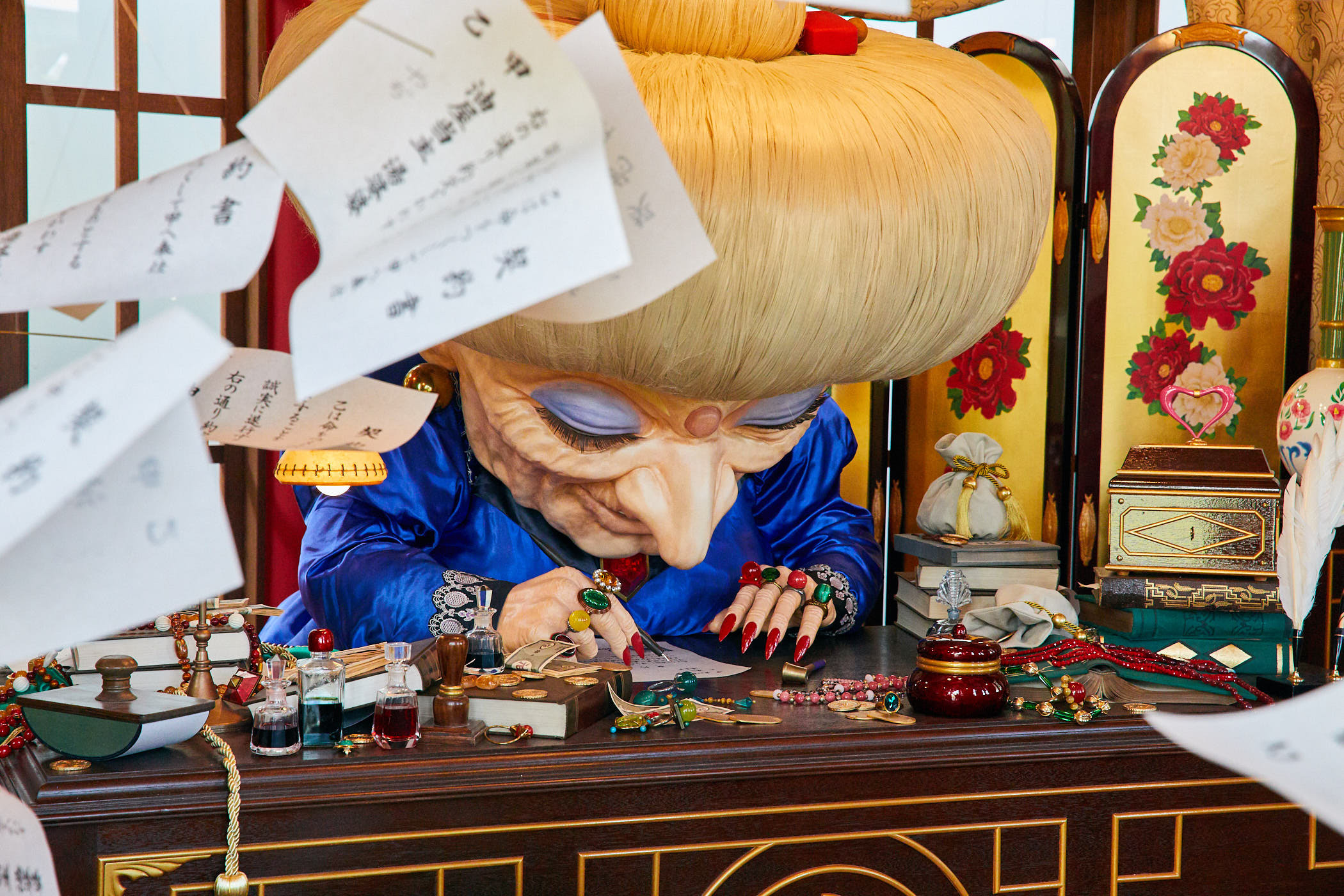 A space resembling the mysterious cityscape from the Oscar-winning 'Spirited Away' is also in the works.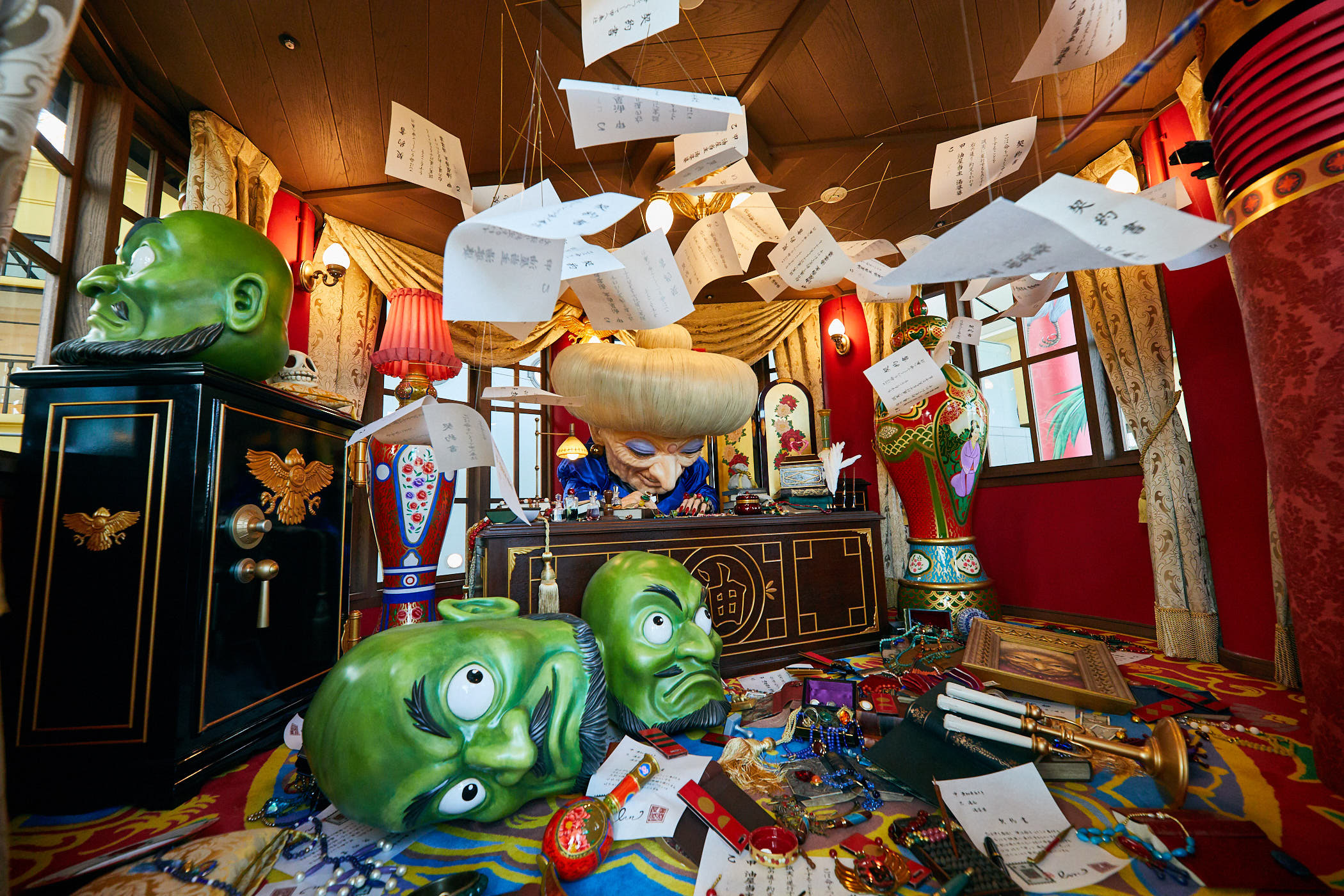 It will feature Yubaba's office.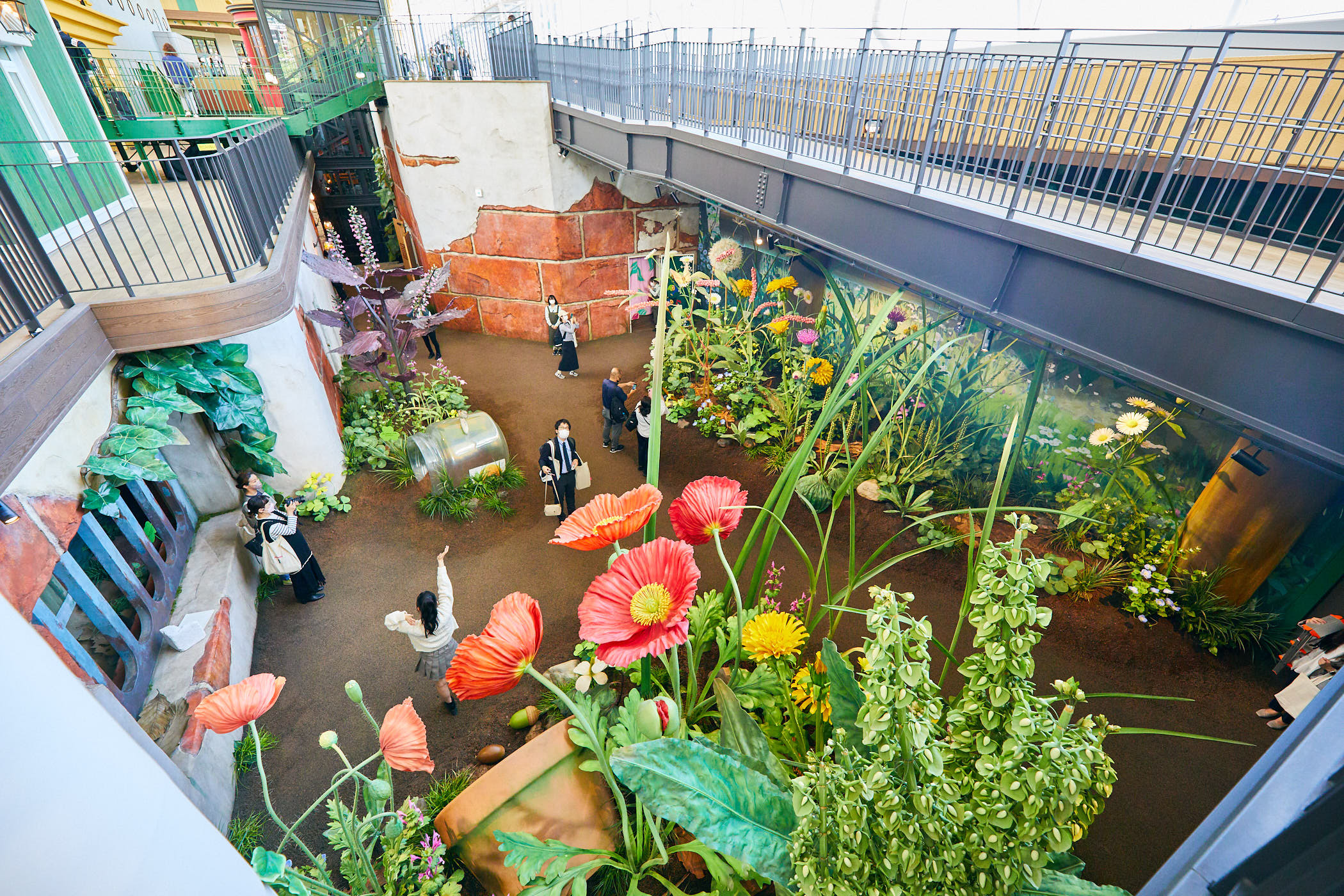 The above photo reveals that Ghibli's Large Warehouse will also boast an area resembling the setting of 'Arrietty' (2010). The garden will let visitors experience the world from the perspective of the movie's tiny main protagonist, Arrietty.
You can even step inside the Borrowers' family home and take a look inside Arrietty's room.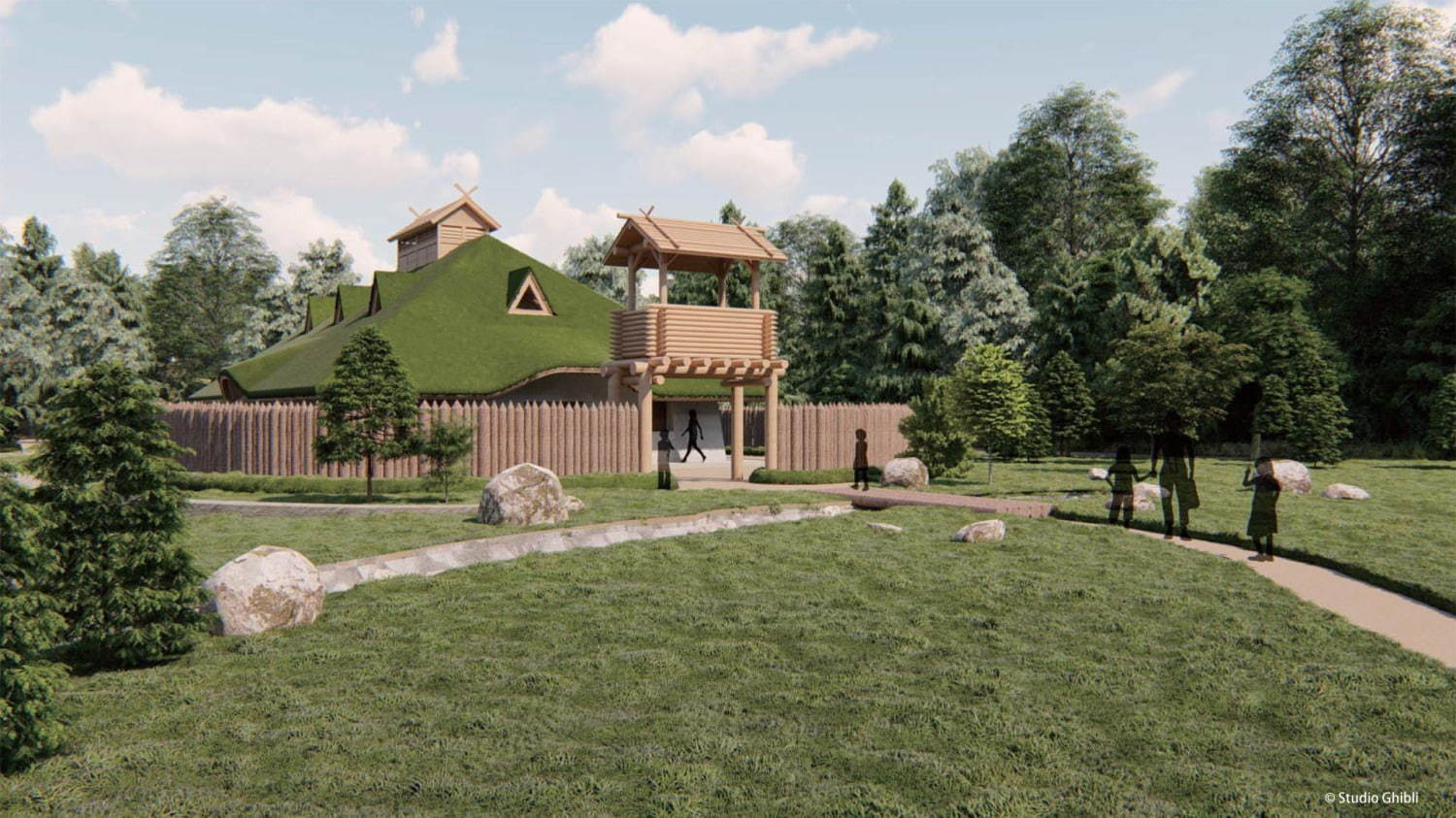 Mononoke's Village
Mononoke's Village will include a real-life recreation of Tatara-ba, the Irontown depicted in the movie 'Princess Mononoke'. Tatara refers to the traditional Japanese furnace that's used for smelting iron and steel, while Mononoke means spirit or supernatural monster.
So you'll find figures of the powerful god of destruction (otherwise also known as 'tatari gami' in the movie), the boar god Lord Okkoto and other mythical creatures within the premises. The scenery takes you back to a rural landscape from the Muromachi period (1336-1573), in which the movie is set.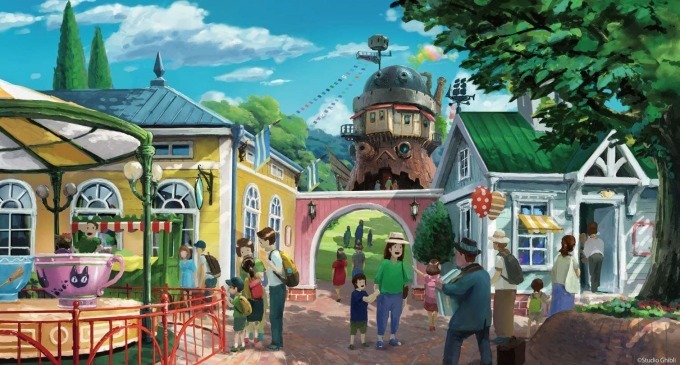 Valley of Witches
The design of the Valley of Witches draws inspiration from 'Howl's Moving Castle' and 'Kiki's Delivery Service' (1989) – both films feature protagonists with magic powers.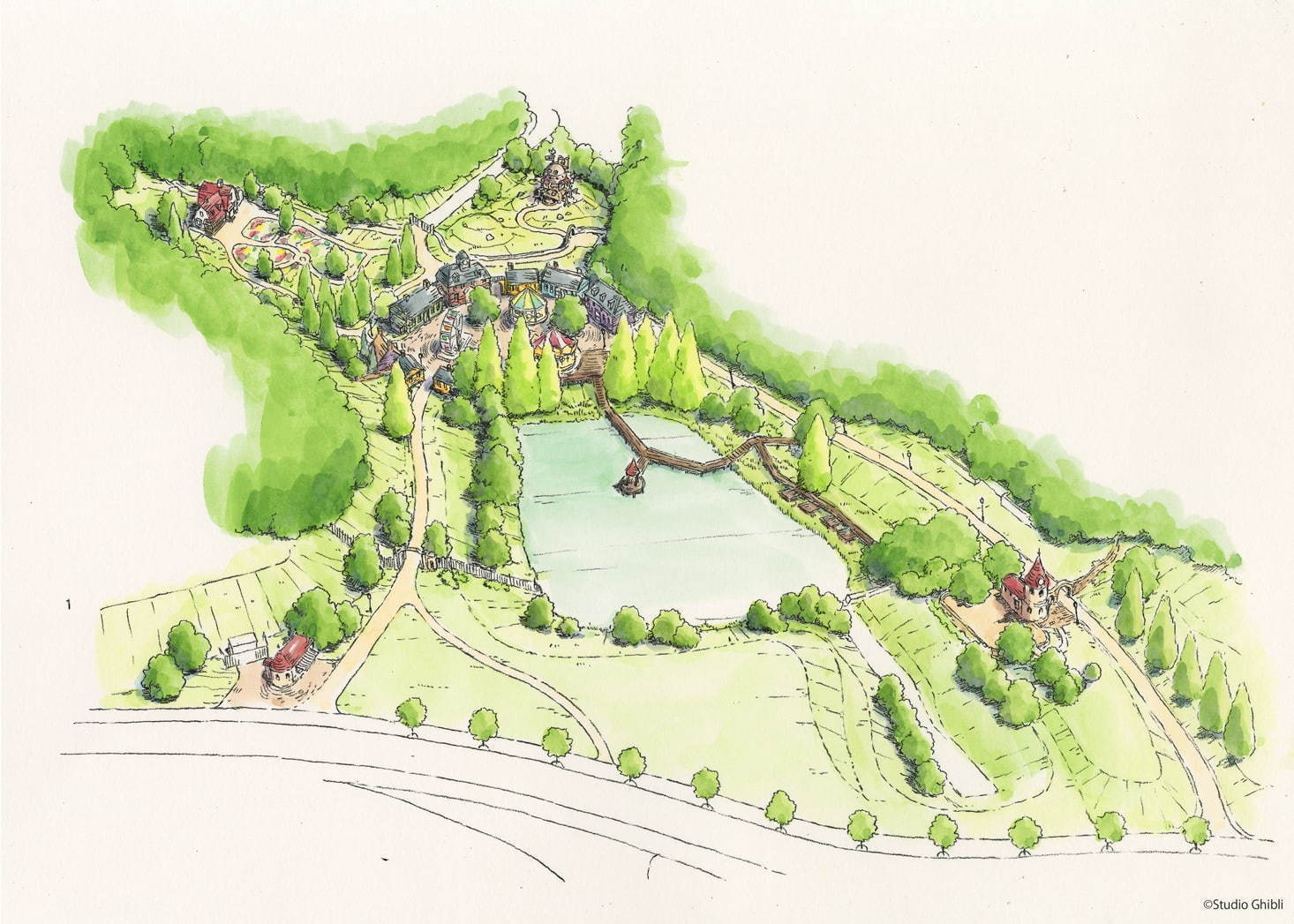 This aerial-view illustration of a European townscape features restaurants, parks and rest areas.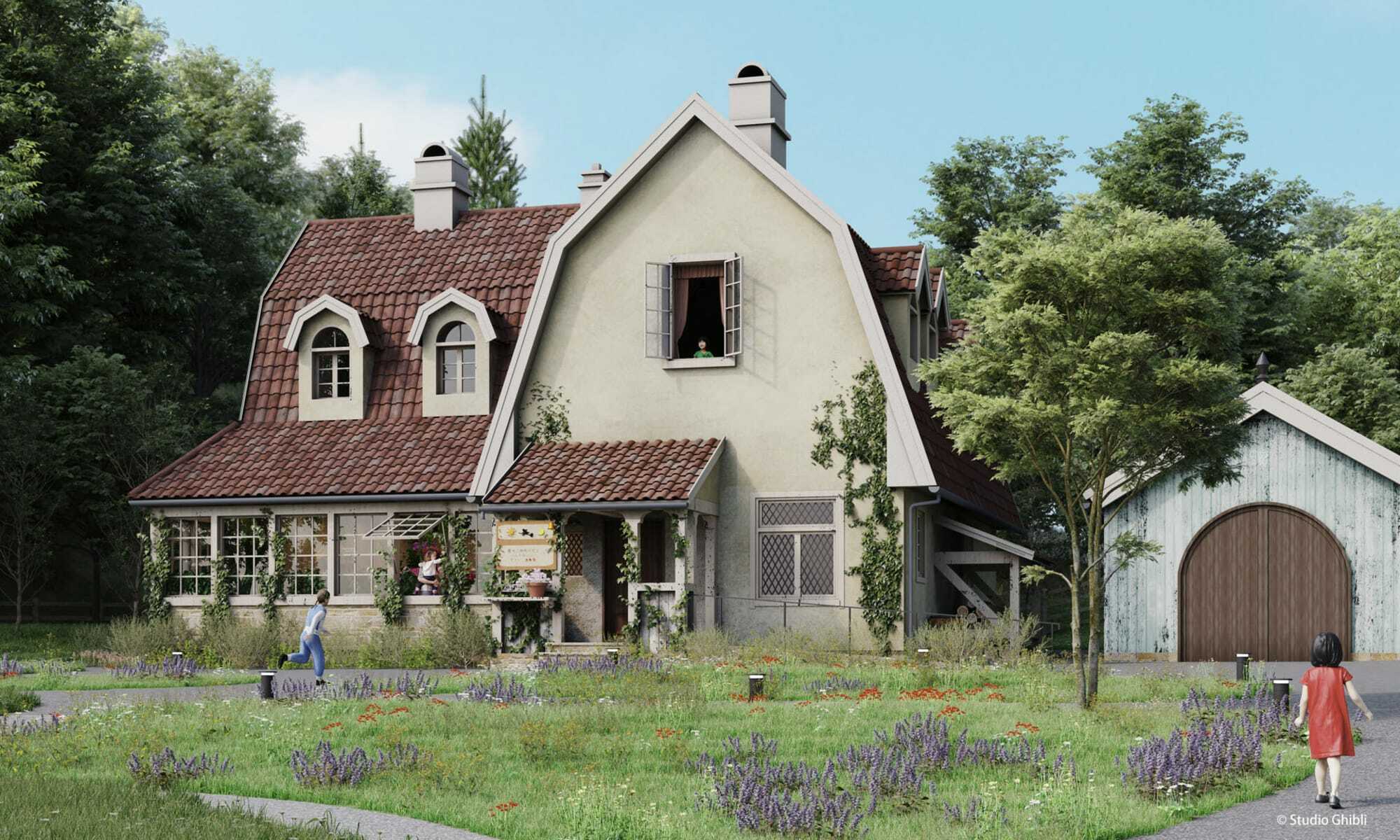 You'll be able to visit Kiki's family home that's surrounded by trees and a lavender garden.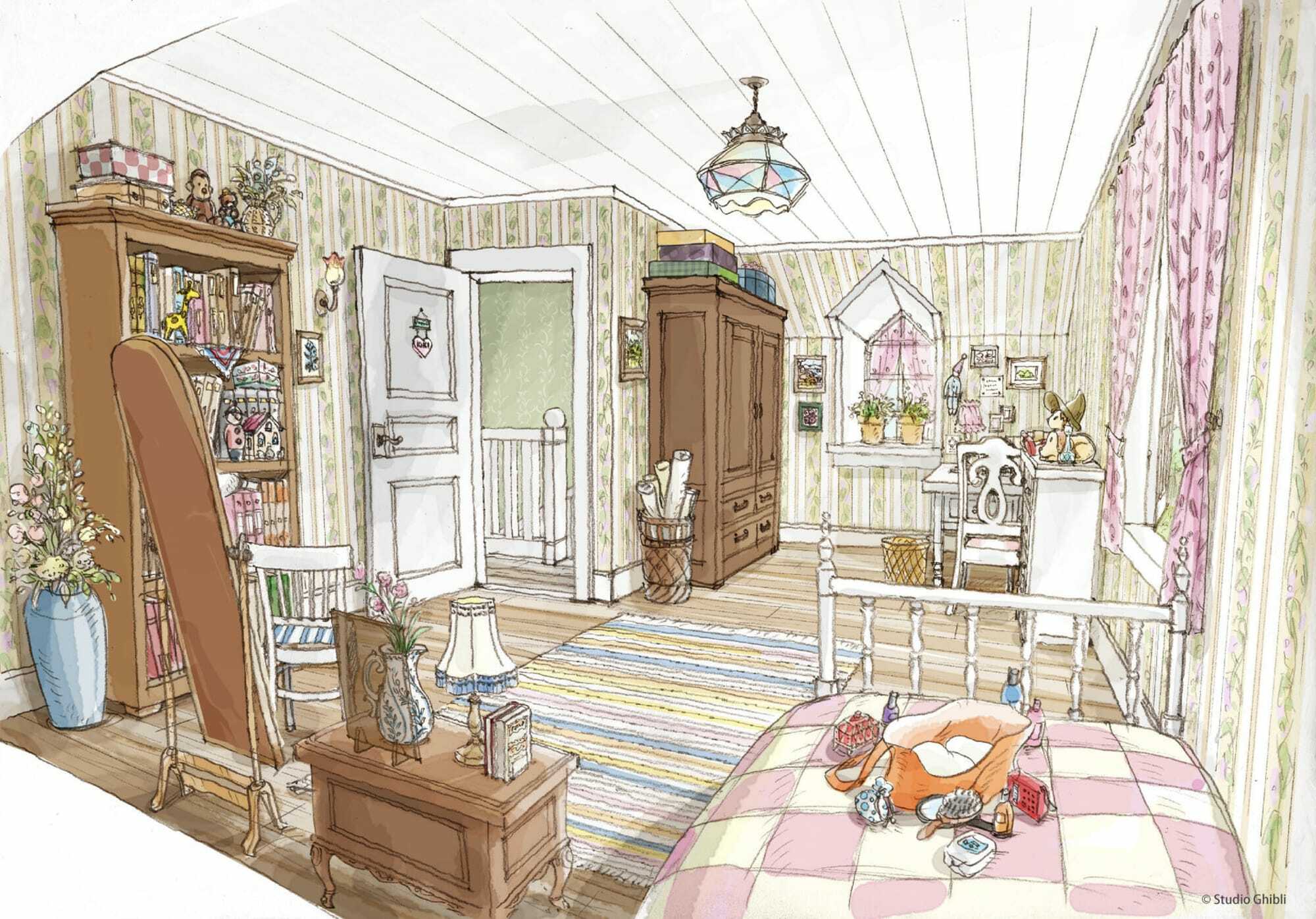 Based on this artist's impression, visitors can even explore the inside of the house and spend time in Kiki's room.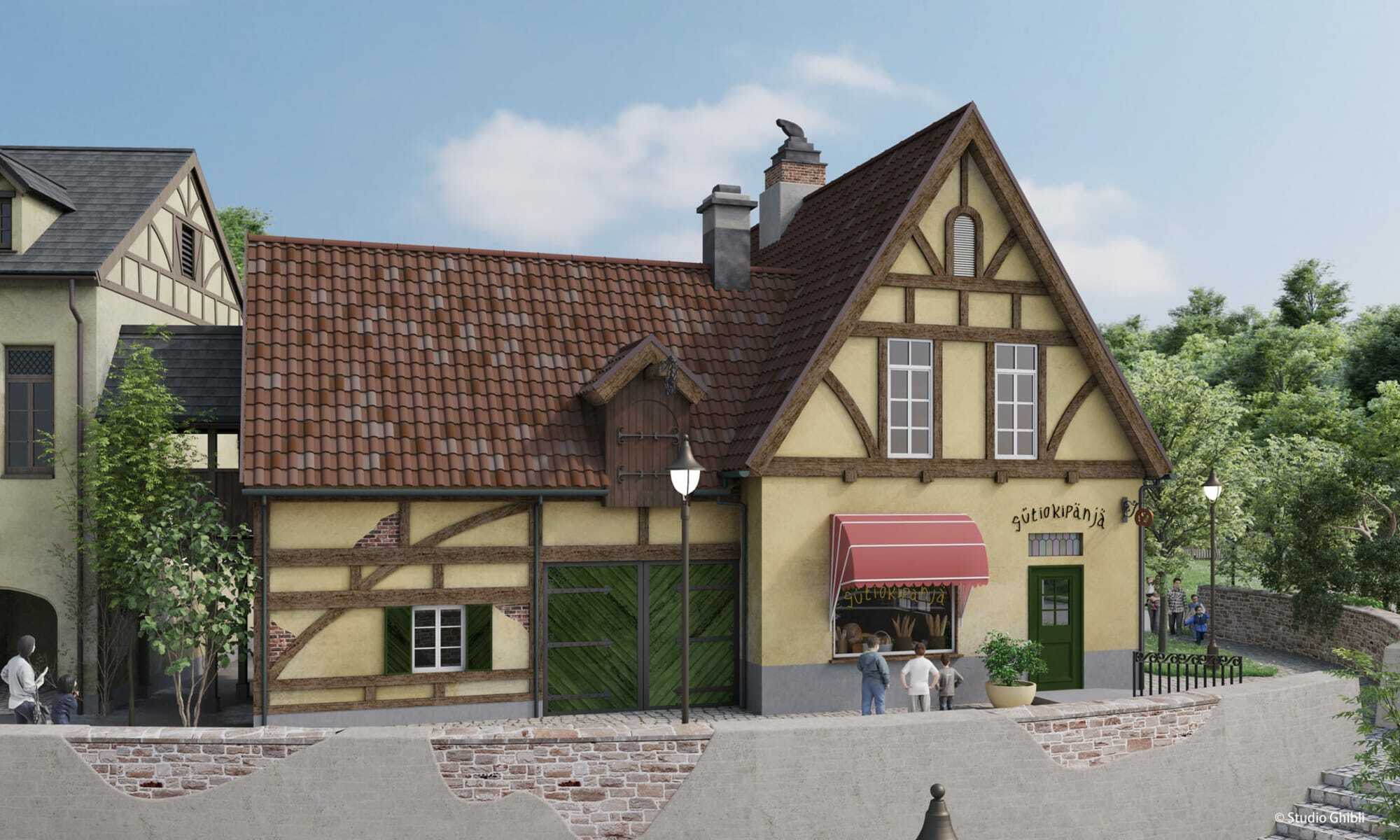 There will also be a recreation of the bakery where Kiki lives and works. Yes, you'll be able to buy bread resembling the loaves in the movie.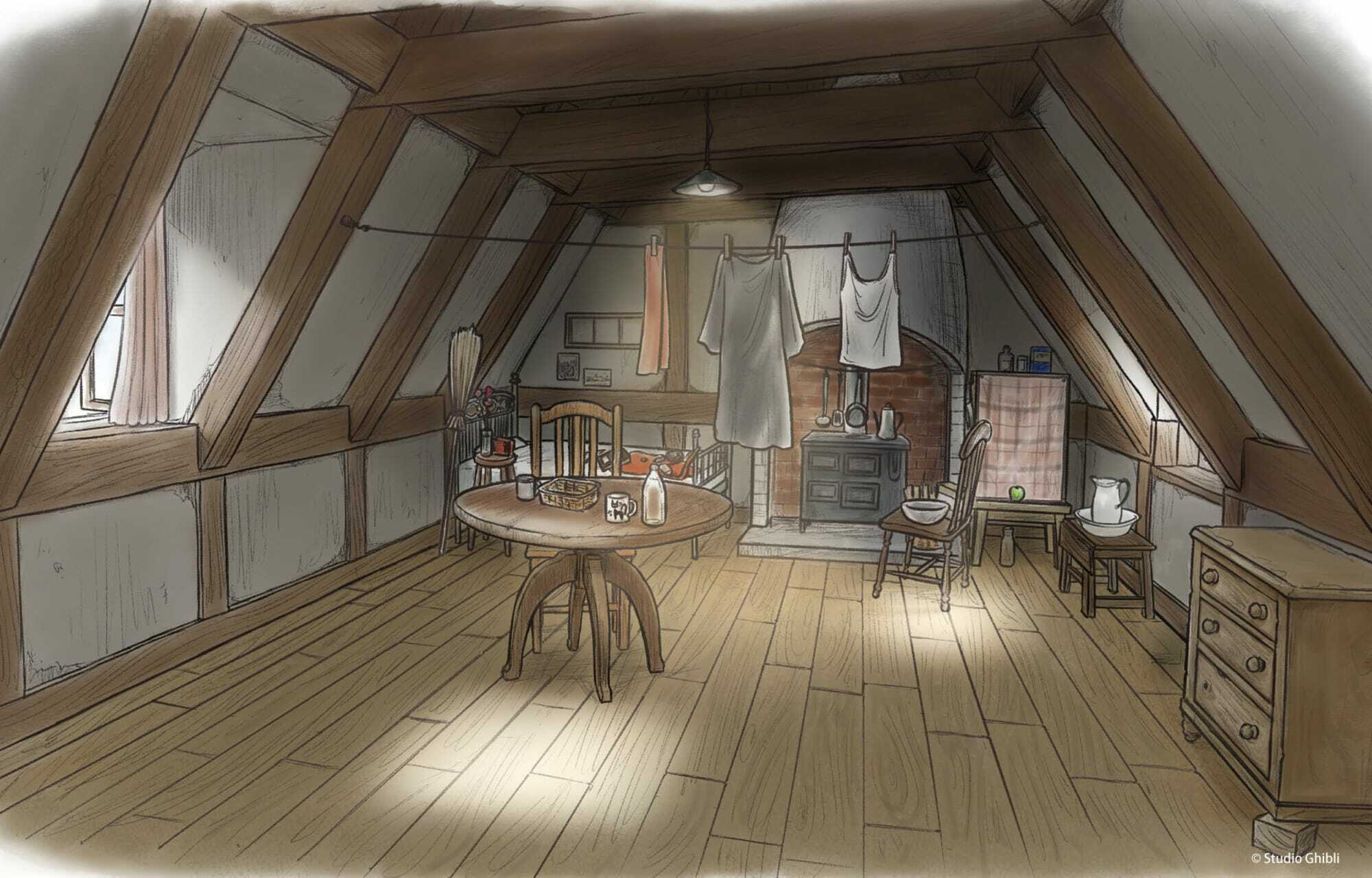 On the upper floor, you'll find the room where Kiki lives while working at the bakery.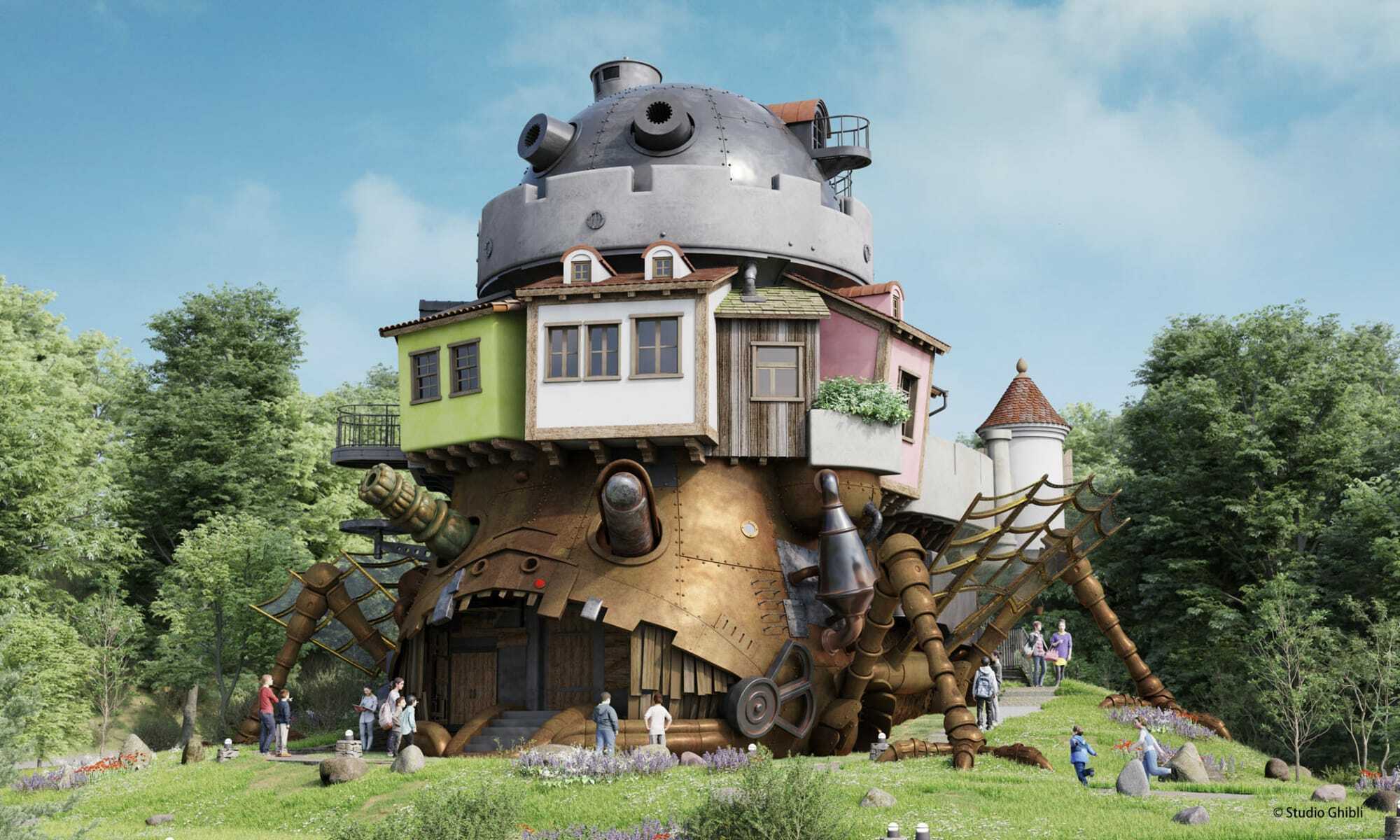 There will be a real-life, 16-metre tall version of Howl's Moving Castle, complete with moving cannons resembling eyeballs. Unlike in the film, visitors inside the castle are welcome to take a peek into the magician's quirky bedroom.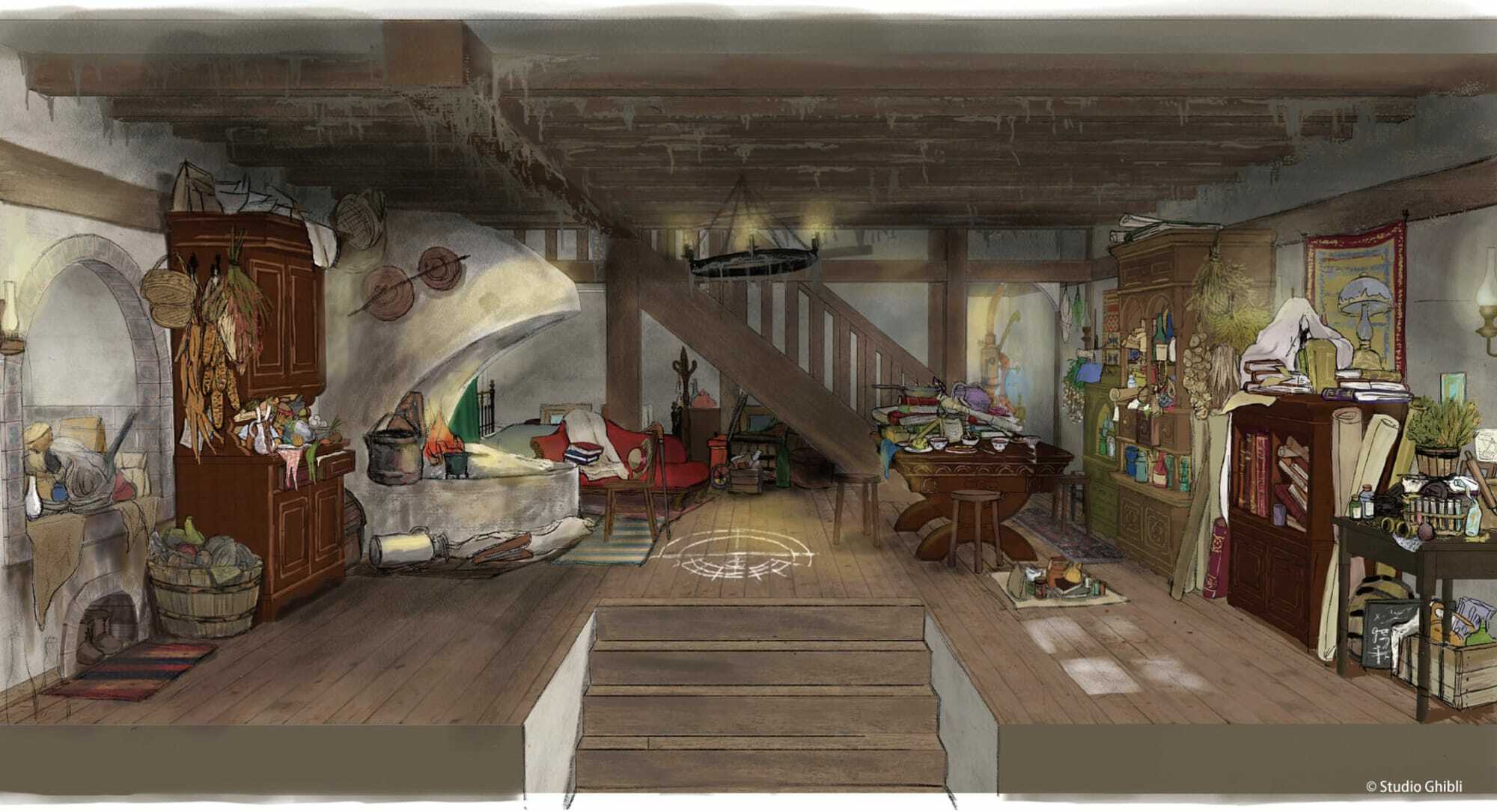 The entrance and kitchen area will look exactly like what you see in the film.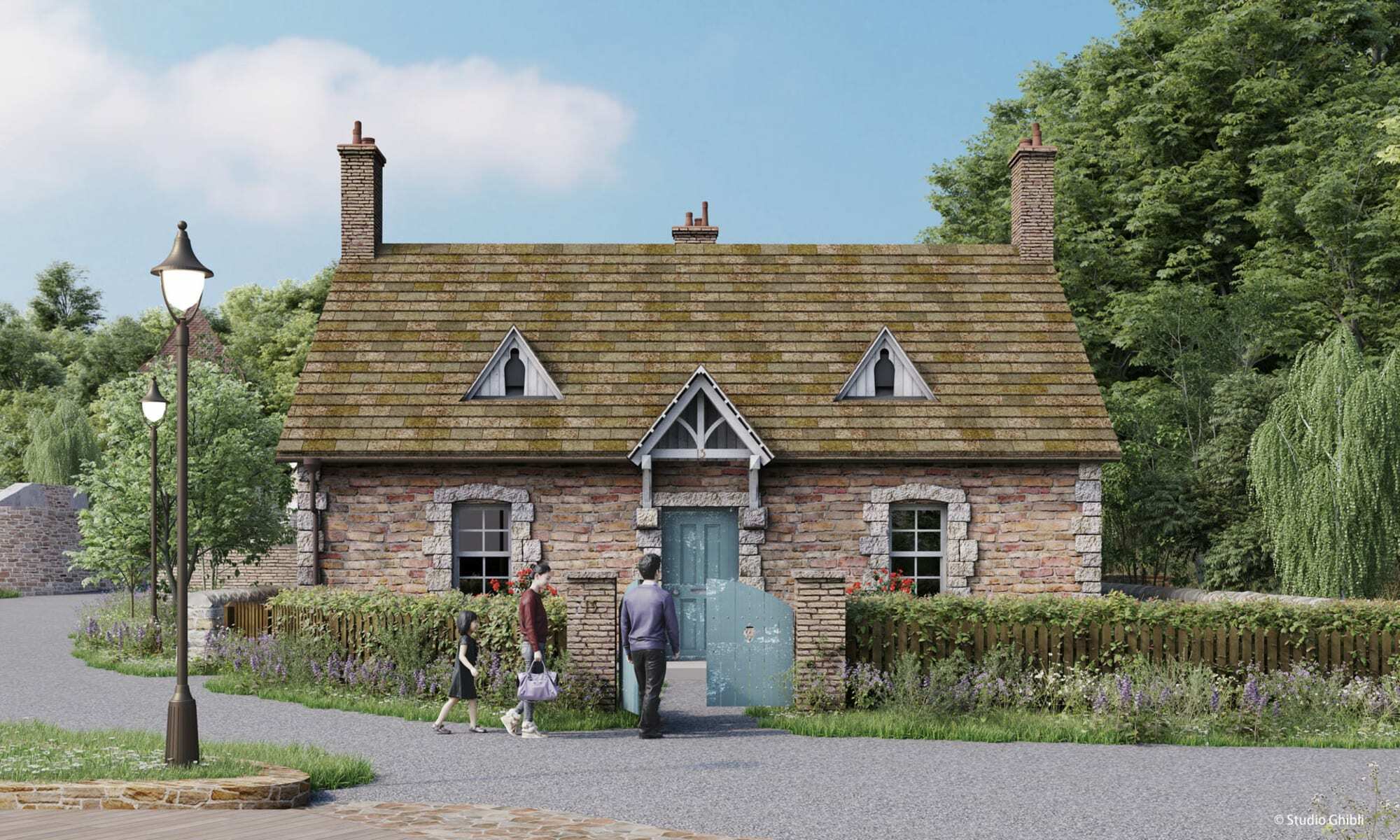 This is the 'Witch's House' set in The Valley of Witches.
The building and interior are a recreation of Bella Yaga's home from Studio Ghibli's first computer-animated film 'Earwig and the Witch' (2020).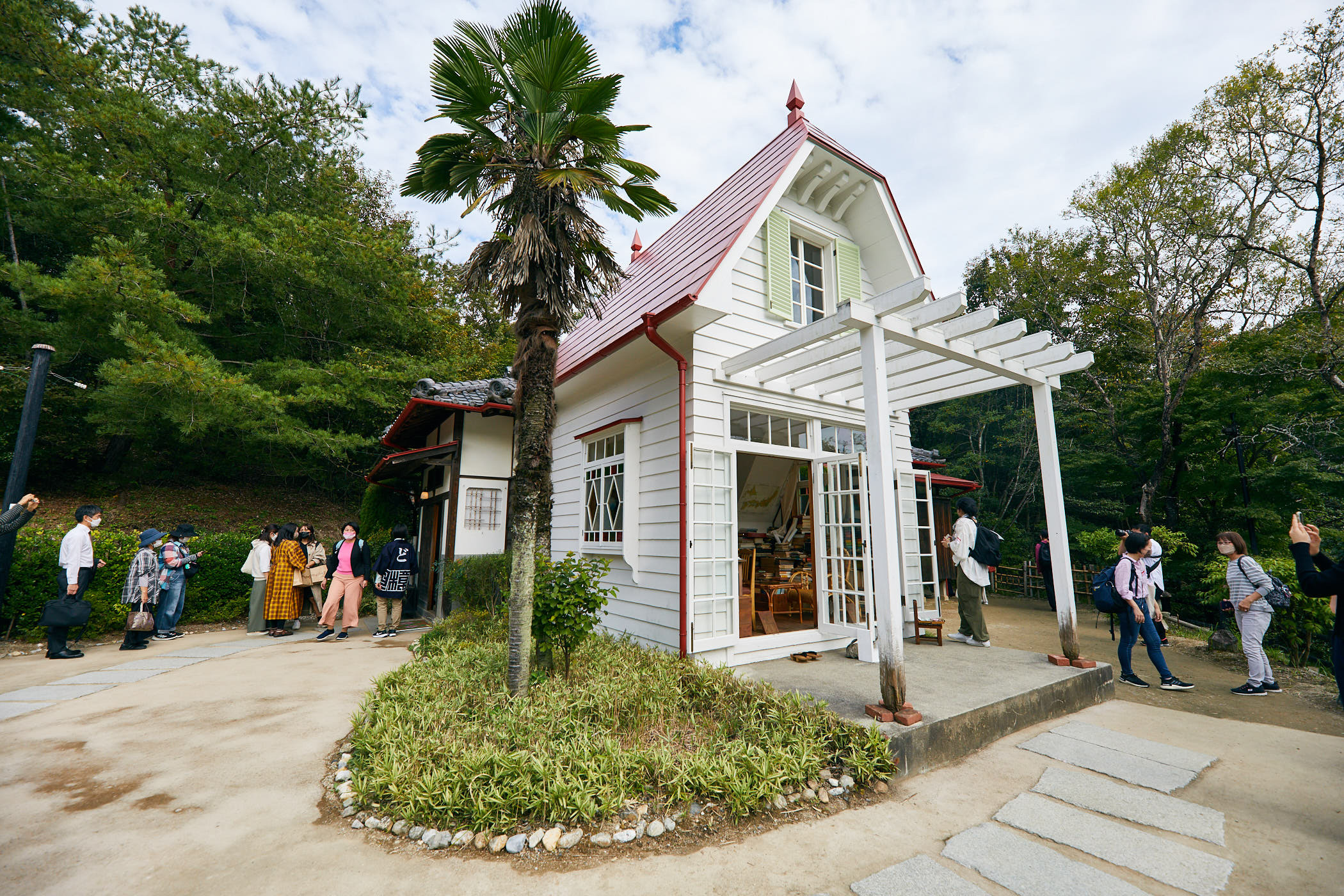 Dondoko Forest
Surrounded by lush nature, the Dondoko Forest resembles a rural landscape from the Showa period (1926-1989) and features Satsuki's and Mei's house from 'My Neighbor Totoro'.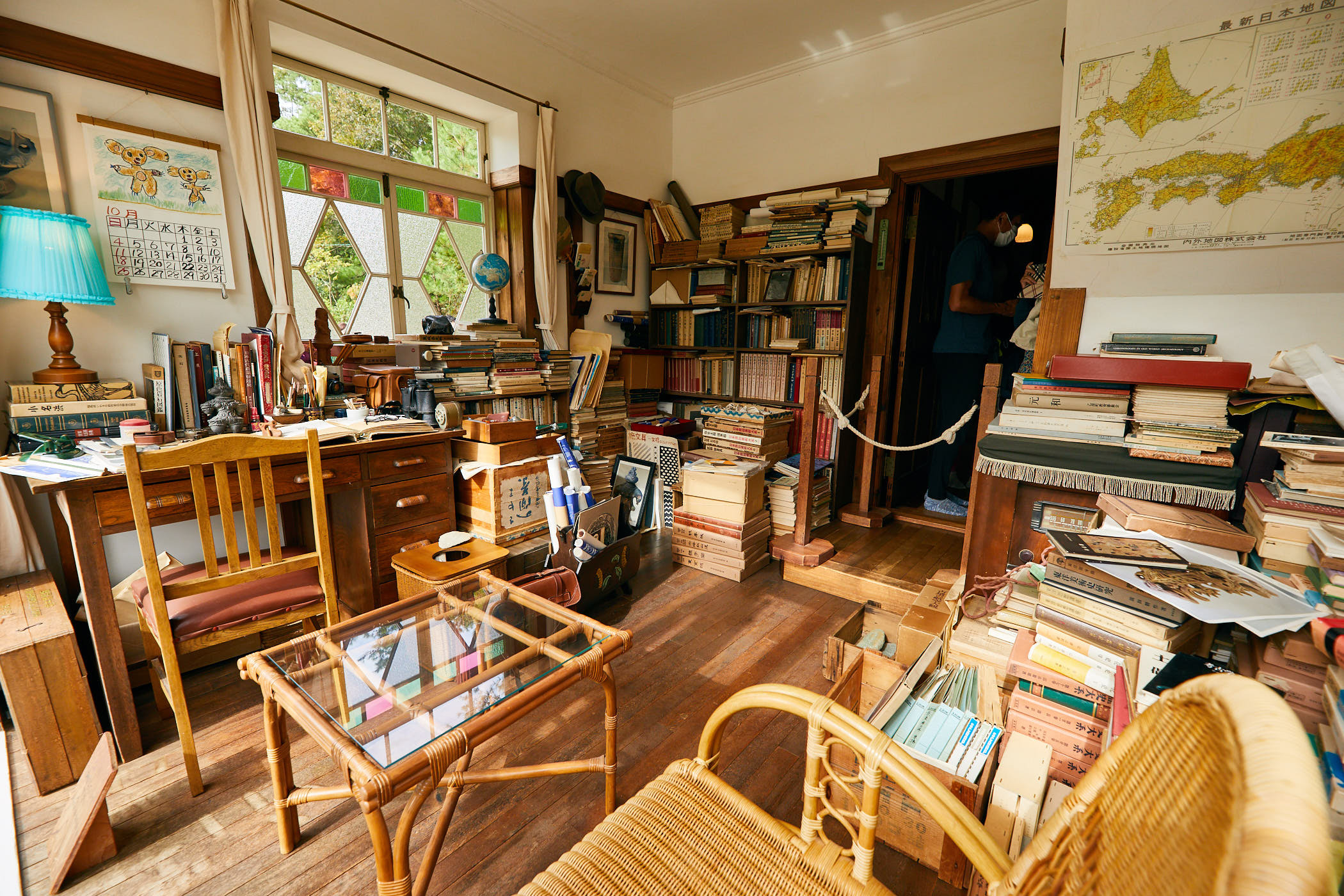 The area's name is derived from the dondoko dance, which the two sisters perform together with the spirit Totoro in hopes that the seeds they sowed will sprout.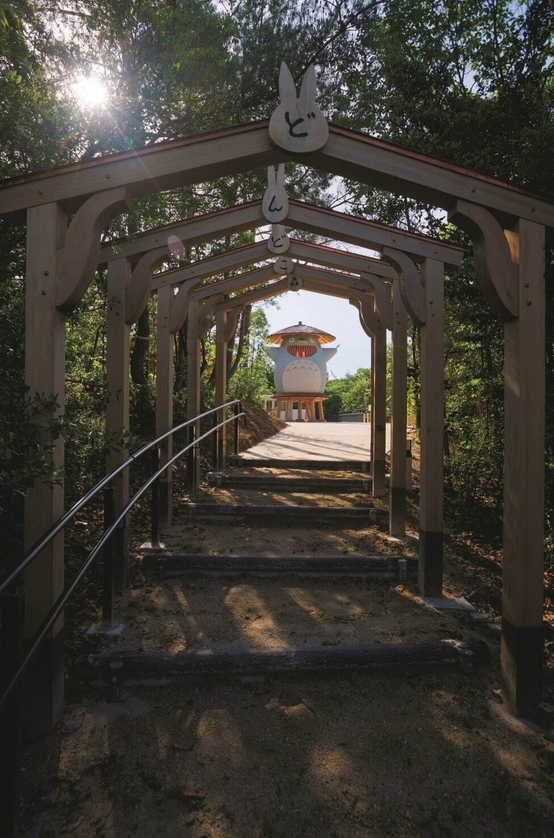 The area is also be home to a wooden Totoro-shaped statue called 'Dondoko-do'.
Located on a hill behind Satsuki's and Mei's house, the structure is 5.2m tall and can accommodate up to five children at a time.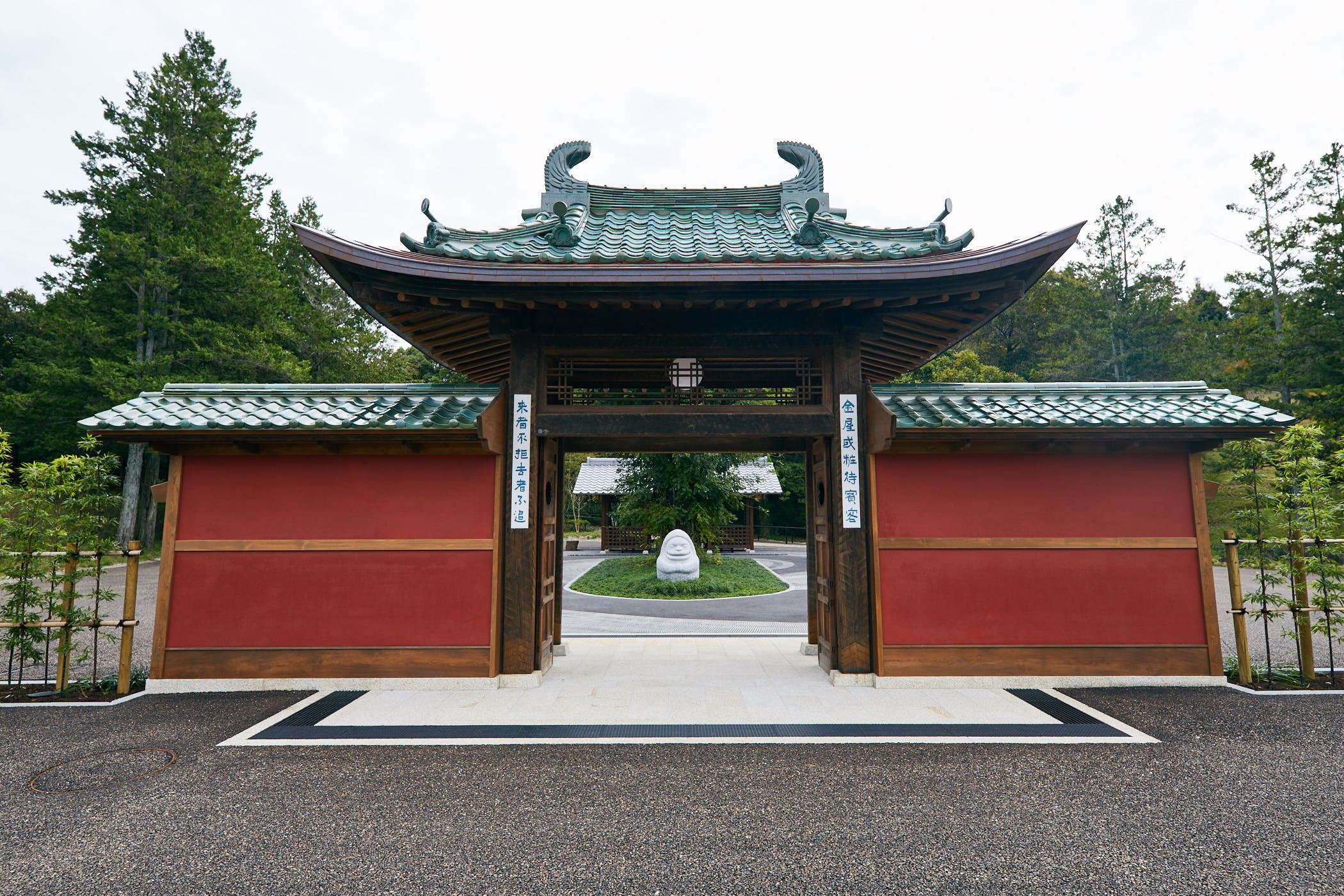 Free 'Spirited Away' Rest Area
Close to Ghibli's Grand Warehouse you'll find this free 'Spirited Away' area complete with the movie's red gate and stone monument. The gate itself used to be part of a Japanese restaurant in Nagoya city before it was relocated to the park.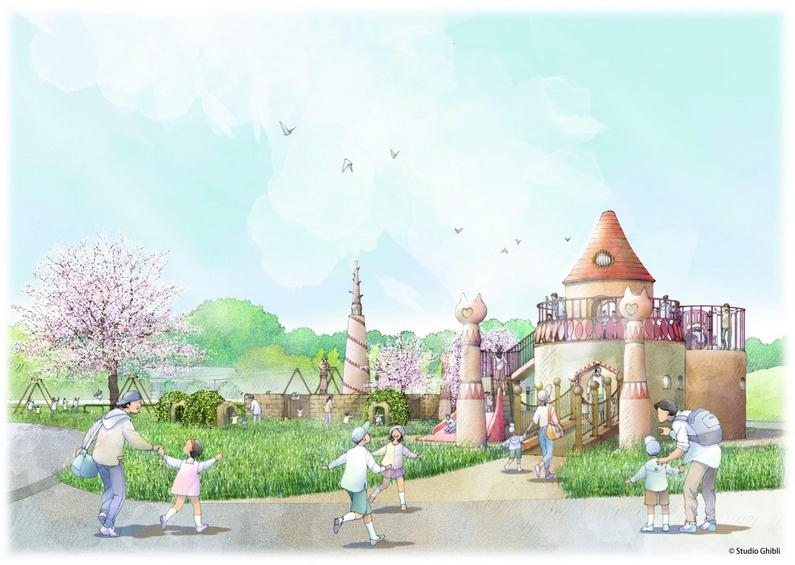 Free 'The Cat Returns' Play Area
This play area near Mononoke's Village is inspired by the film 'The Cat Returns' (2002). The adorable playground features slides, a maze and a 'tarzan rope' zip line. It will open in summer 2023 and the best part is, entry will be free as it's built within a public section of the Expo 2005 Aichi Commemorative Park.
Looking at these preliminary visuals of the incredibly ambitious Ghibli Park, we can't wait to venture into the fantasy world of Studio Ghibli. But this is no ordinary theme park. You won't find any Ghibli-themed roller coasters and rides here, or character greeting events and Ghibli movie music playing over speakers. Rather than treating you like a visitor, the park is designed to make you feel like you're part of the Ghibli universe.
Unfortunately, not everything in the park will open at the same time. The Hill of Youth, Ghibli's Large Warehouse and the Dondoko Forest opened on November 1 this year. Mononoke's Village won't be ready until a year later in autumn 2023. The opening of the Valley of Witches, on the other hand, has been pushed back to March 2024.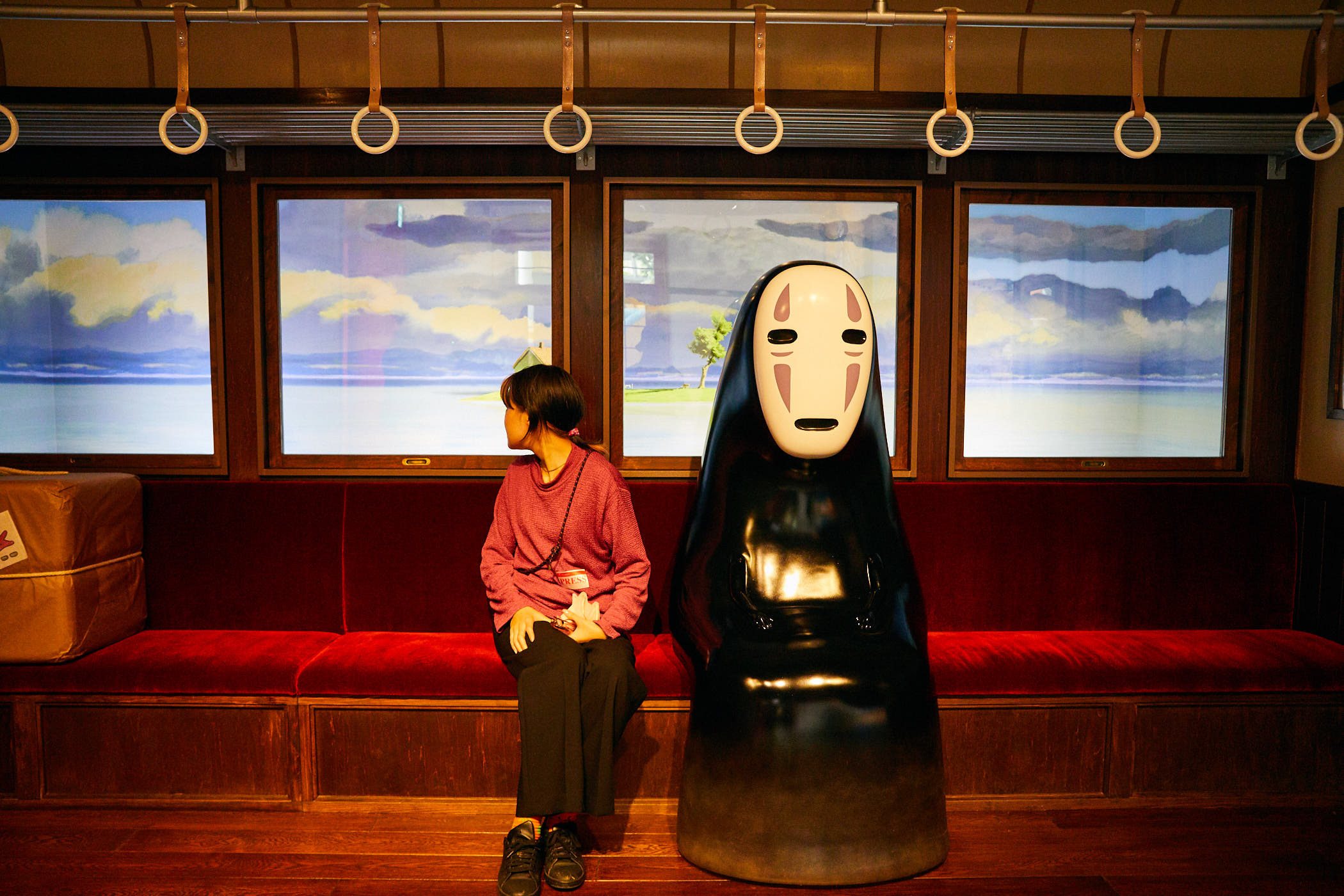 How to get tickets
Via Lawson's Boo-Woo Tickets service
The Expo 2005 Aichi Commemorative Park is open to the public for free. However, each Ghibli-themed area has its own entry fee. Tickets are sold on a first-come, first-served basis. To avoid overcrowding, Ghibli Park asks you to pick a specific date and time as well as your preferred area during the booking process. See here for tickets to the Hill of Youth area, here for Ghibli's Grand Warehouse and here for Dondoko Forest. Note that Hill of Youth tickets will include entry to Ghibli's Grand Warehouse for visits from February 2023.
Price overview:
Ghibli's Large Warehouse
Weekdays ¥2,000 (children ¥1,000), weekends and holidays ¥2,500 (children ¥1,250)
Hill of Youth
For visits until January 2023: ¥1,000 (children ¥500)
For visits from February 2023 with access to Ghibli's Large Warehouse: weekdays ¥3,000 (children ¥1,500), weekends and holidays ¥3,500 (children ¥1,750)
Dondoko Forest
¥1,000 (children ¥500)
Via the travel agency JTB
The easiest way to get your hands on the coveted tickets is to book a package deal via JTB travel agency. There are two accommodation plans in Nagoya: one with entry to all three Ghibli Park areas and the other with just admission to Ghibli's Grand Warehouse. The former package, which includes an overnight stay at the Meitetsu Grand Hotel, for example, starts at ¥14,500 per person per night. You can also add a flight or shinkansen ticket to your booking.
Note that if you book a JTB package, your entry time for the Ghibli Park is between 10am and 1pm.
Pro tip: The Hill of Youth area and Ghibli's Grand Warehouse are separated by a five-minute walk, but you'll need about 20 minutes to reach Dondoko Forest. Based on our experience, you'll spend about an hour at the Hill of Youth area and two hours in Dondoko Forest. We recommend entering Ghibli's Grand Warehouse before 12noon. Head straight to the special exhibition and the souvenir shop to avoid long wait times in the afternoon. Before you go, make sure to download this adorable Ghibli Park map.
We'll keep you posted as we get more updates on Ghibli Park, but until then, check out Ghibli Park's website. In the meantime, visit the official Ghibli Museum in Mitaka to brush up on your Studio Ghibli knowledge.
This article was originally published on December 16 2019, and updated on November 25 2022.
More from Time Out Tokyo
Guide to Japan's reopening for tourism: visa-free travel, valid vaccines, PCR tests and more
Santa Run is returning to Tokyo this December
Have a very Snoopy Christmas at Grandberry Park outlet mall in Machida
The only two Moomin cafés in Tokyo are closing on December 25
This cool new glampsite in Zushi with sea views is just 90 minutes from Tokyo
Want to be the first to know what's cool in Tokyo? Sign up to our newsletter for the latest updates from Tokyo and Japan.