Some parts of Fukushima prefecture have been pretty much empty ever since the tsunami and nuclear disaster in 2011. Many areas have only recently opened up to the public after being off-limits for years, due to radiation concerns. Futaba, one of the towns closest to the Daiichi Nuclear Power Plant, reopened to visitors in March 2020 and now boasts a series of street art murals. Painted by art company Over Alls, the graffiti art is designed to lighten the mood in the town and pay tribute to those affected by the disaster.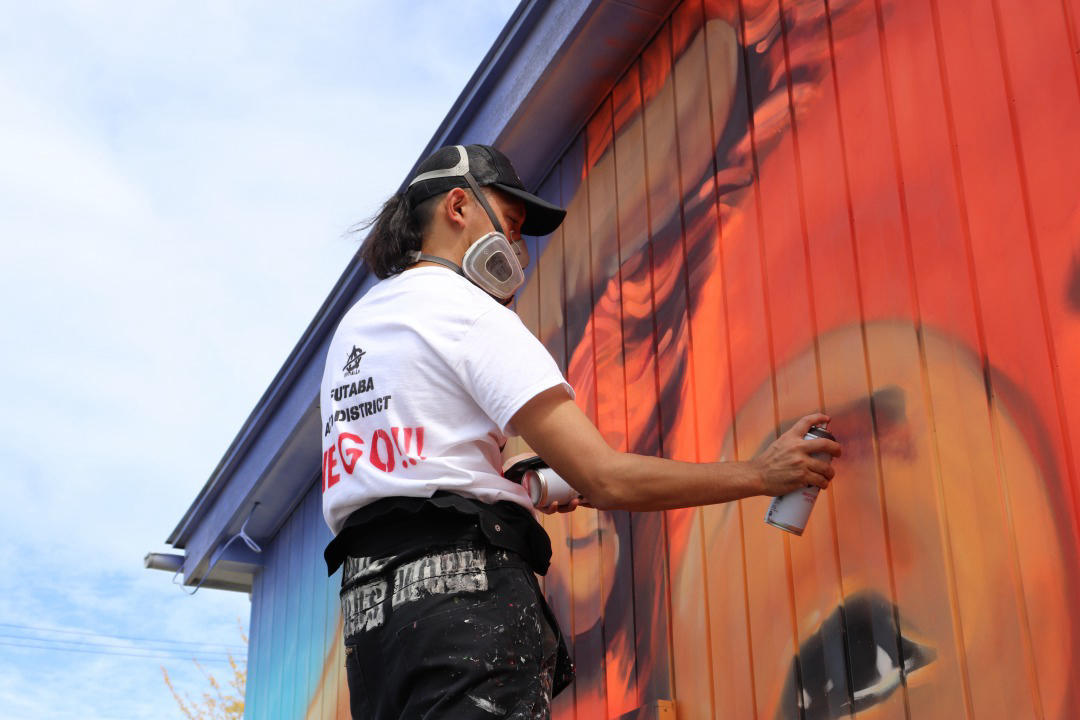 When Futaba reopened to visitors in March last year, Takato Akazawa of Over Alls and Jo Takasaki, owner of restaurant Joe's Man in Futaba at the time of the disaster (and currently owner of the Tokyo outlet), started the Futaba Art District to decorate and revitalise the town.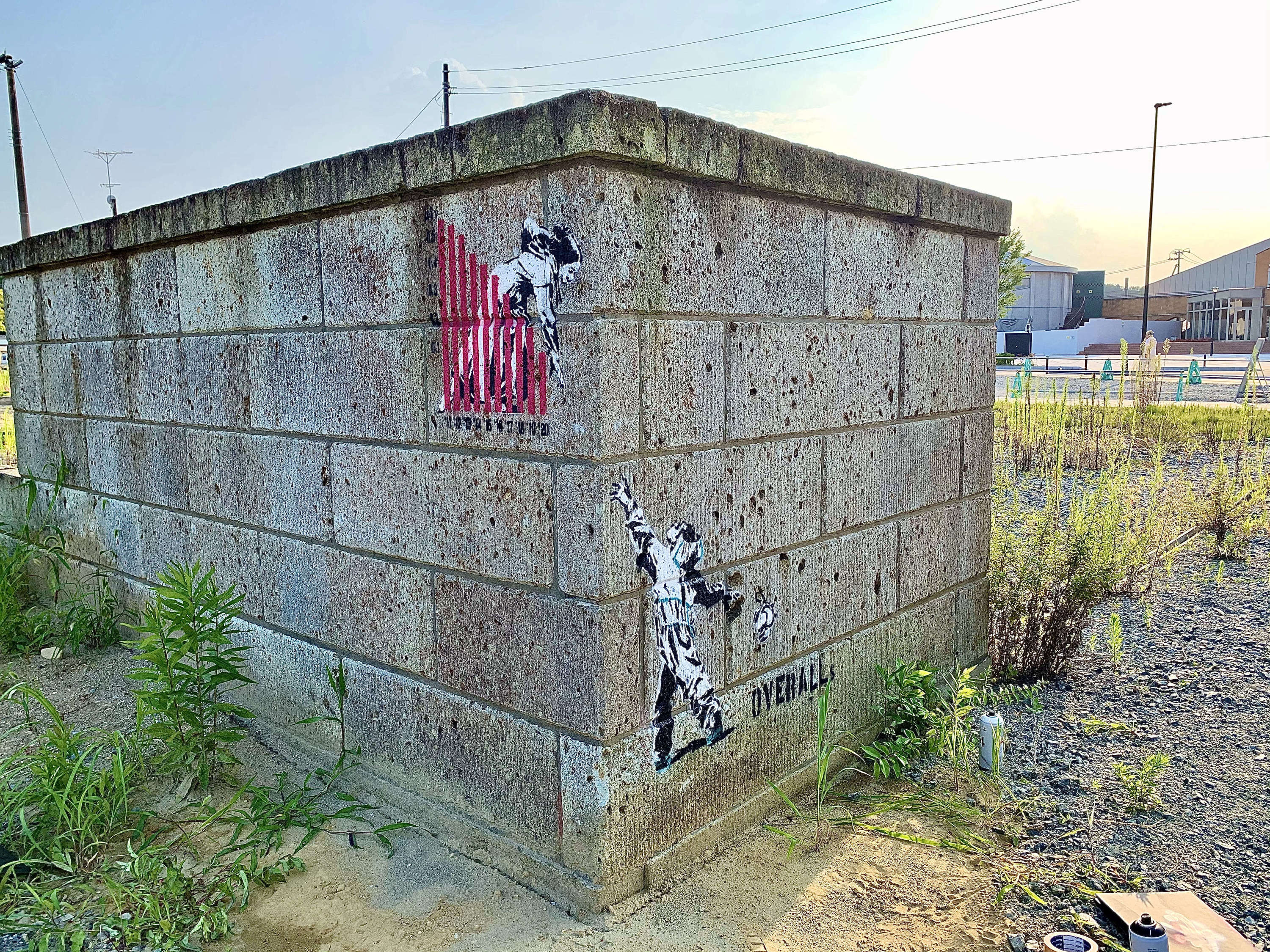 The first installation was a simple piece of stencil graffiti on a wall just outside Futaba Station. Inspired by social distancing, it shows Romeo and Juliet reaching out to each other. Both are wearing masks and the numbers on the balcony where Juliet stands indicate the radiation levels each year since 2011.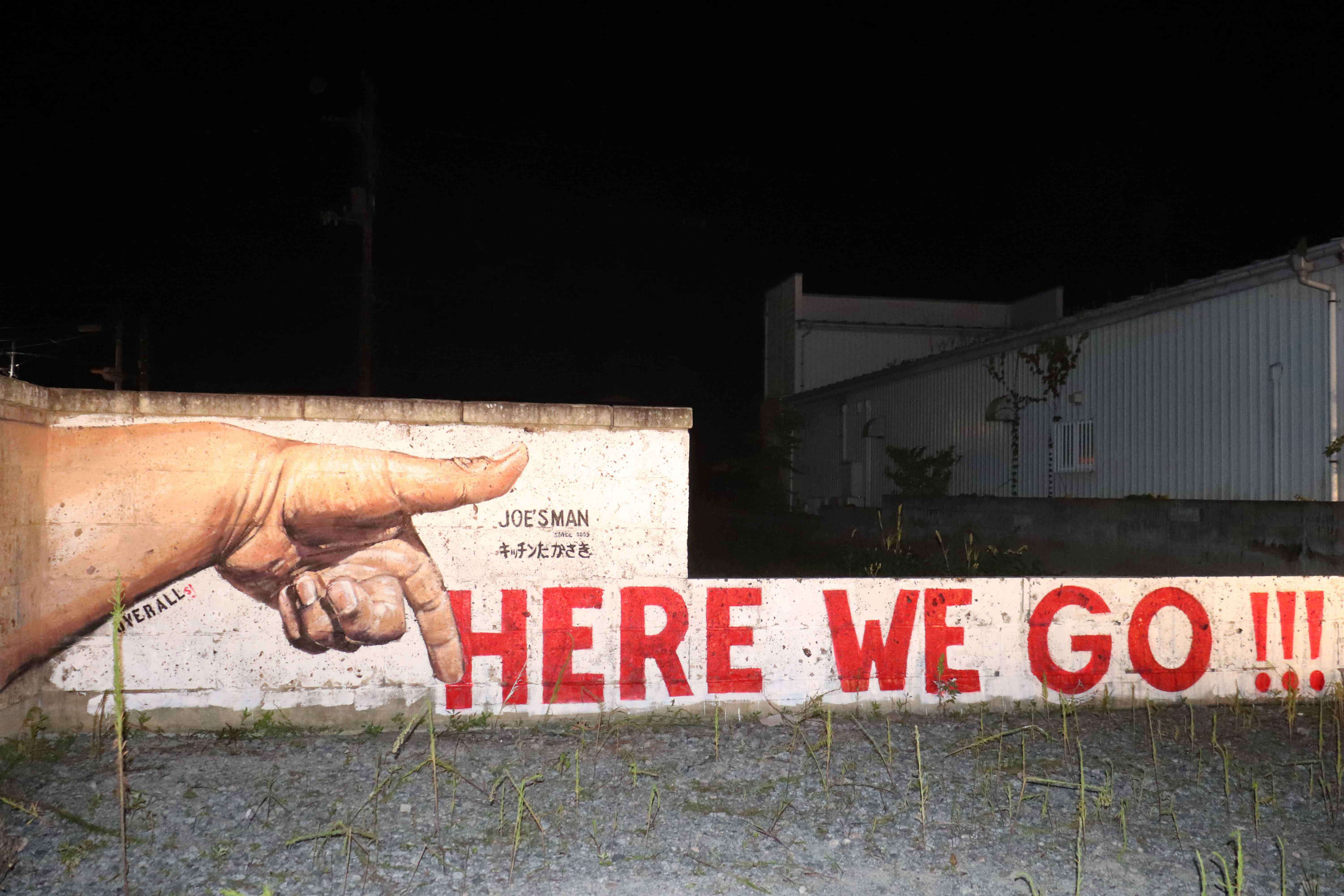 The second piece was painted on a 7m-wide wall behind Joe's Man – it's a finger pointing downwards with the words 'Here We Go!!!' which illustrates Futaba's capability to rebuild itself.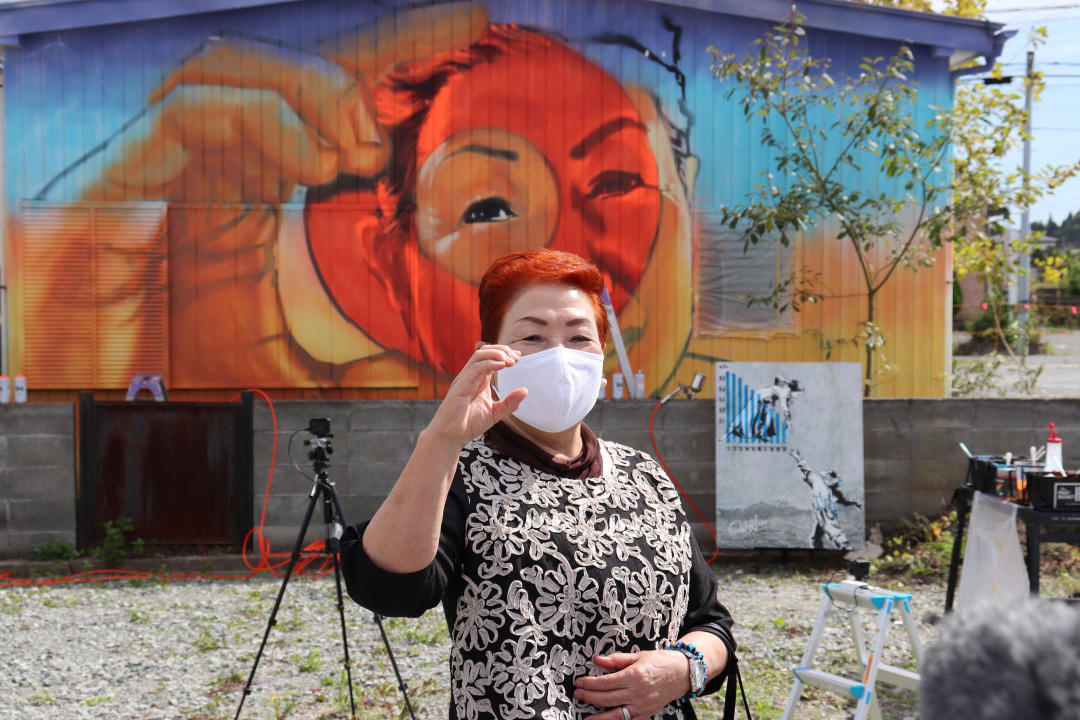 The third mural features the 'mother of Futaba', a local legend known for her bright red hair who works at fast food restaurant Penguin. It's painted right next to the 'Here We Go' mural and is easily spotted from outside Futuba Station.
Two new artworks were unveiled in December: one depicting the building owner's young son at the time of the disaster and another showing the boy as he is now.
The Futaba Art District is an ongoing project and Over Alls have plans to install more murals in the coming months. In the meantime, Futaba is cautiously reopening and former residents are hoping to be able to return in spring 2022.
More news
Suntory is releasing limited edition Hibiki and single malt Yamazaki whiskies
Kyoto now has an adorable Hello Kitty-themed hotel room
Lego's new grown-up collection features a cherry blossom bonsai
Foreign residents are eligible for Japan's Covid-19 vaccine, says minister

The best Japanese films and series coming to Netflix in February 2021