[Update, December 18] Tickets are not available at the door. You'll have to prebook in advance with a chosen timeslot via the website.
***
[September 29] As if news of a moving giant Gundam wasn't exciting enough, we were awestruck after seeing videos of the robot undergoing its first stages of testing. Gundam Factory Yokohama was originally supposed to open this October, but it was postponed due to complications caused by the coronavirus pandemic. Fans were at the edge of their seats as they waited eagerly for the new opening to be announced and today, Gundam Factory Yokohama finally revealed it will open on Saturday December 19.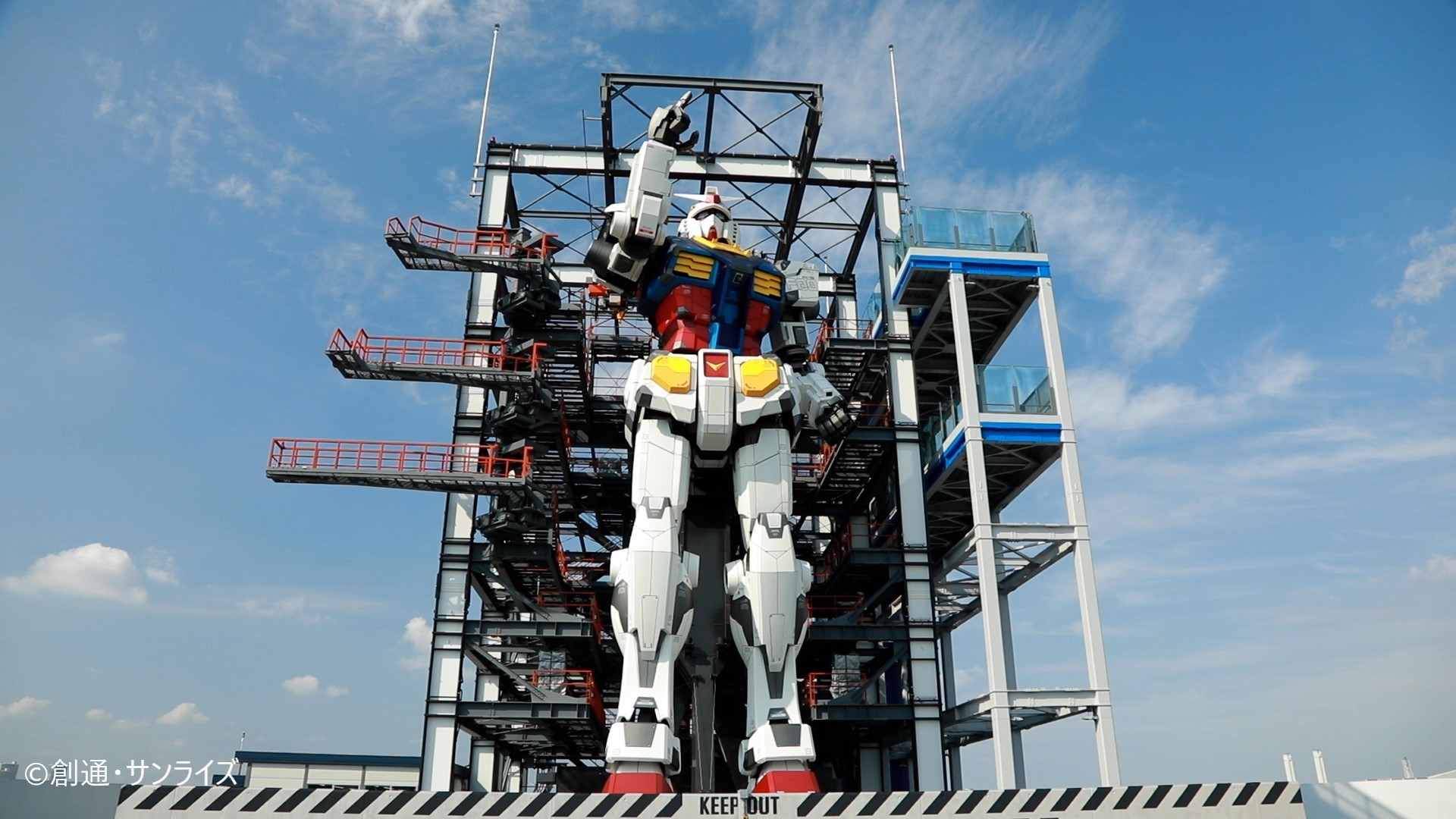 Along with the moving 18-metre-tall robot, the attraction also includes a two-storey Gundam Lab where you can learn about the technology that goes into making the giant robot. You'll also be able to shop for official Gundam goods and figurines exclusive to the venue. While you're there, look out for Softbank's Gundam Pilot View 5G experience, where you get to look out from the inside of the robot's cockpit as it moves.
Basic admission costs ¥1,350 for visitors over 13 years old and ¥1,100 for children aged 7 to 13. You can also gain access to the Gundam Dock Tower for ¥3,300, where you'll come face to face with the head of the Gundam. Tickets are available for online booking starting Friday October 2.
There is some downside to all this, however. As much as we'd like for this to be a permanent feature in Yokohama, it appears that the attraction will only be in place until March 31 2022. After that, the robot might be moved or closed for a prolonged period of time, so be sure to keep this high on your bucket list and make your way to Yokohama before then.
Visit the attraction's official website for more information.
More from Time Out Tokyo
Japan autumn leaves 2020 forecast is out now
Japan's hit anime 'Your Name' is getting a Hollywood live-action remake
Tattoo artists in Japan no longer need medical license to practise
Japan's first permanent LGBTQ centre is opening in Tokyo next month
This new fitness centre at Shinjuku Central Park offers yoga, bouldering and outdoor workouts