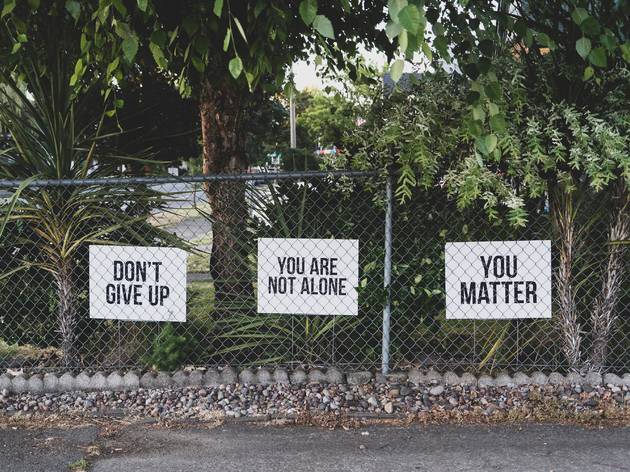 How to get help in Tokyo during the Covid-19 coronavirus pandemic
These are the places you can contact for help during the state of emergency in Japan
Posted: Monday April 27 2020, 11:25am
With all of Japan now under a nationwide state of emergency until the end of Golden Week on May 6, the Covid-19 coronavirus pandemic is still far from over. If you need someone to talk to, there are several English-friendly counselling options available online for free, as well as a multilingual coronavirus hotline if you have any questions about the virus.
And that's just the start of it – there are more contact points in Tokyo and Japan if you're in need of assistance. It looks like new initiatives are being launched regularly, and we'll keep updating this list with new services as they appear. Stay strong, Tokyo.
Tokyo Coronavirus Support Center for Foreign Residents
Set up by the Tokyo Metropolitan Government, this toll-free hotline provides information on the coronavirus in 14 different languages: English, Chinese, Korean, Vietnamese, Nepalese, Indonesian, Tagalog, Thai, Portuguese, Spanish, French, Cambodian, Burmese, and Japanese.
Tel: 0120 296 004
Hours: 10am-5pm, closed weekends and holidays
AMDA Medical Information Center multilingual coronavirus hotline
This medical support hotline run by a not-for-profit organisation is available in eight different languages and will be open until May 20. English is available on all days, while the seven other languages – Chinese, Korean, Spanish, Vietnamese, Thai, Portuguese and Filipino – are only available on designated days and times.
Tel: For all languages, call 03 6233 9266. Additional phone line for English and Chinese speakers: 090 3359 8324 (Monday to Friday only)
Hours: 10am to 5pm, 10am-3pm weekends and holidays
Tokyo Metropolitan Government Covid-19 Call Center
This Tokyo government call centre provides information on how to prevent infection, details concerning symptoms, and general advice regarding coronavirus. Support is provided in Japanese, English, Chinese and Korean.
Tel: 0570 550 571
Hours: 9am-9pm daily
Tokyo Metropolitan Health and Medical Information Center
This hotline and website can help you find doctors, hospitals and pharmacies in Toyko, as well as specific support for particular medical conditions. The hotline is available in English, Chinese, Korean, Spanish and Thai.
Tel: 03 5285 8181
Hours: 9am-8pm daily
JNTO Japan Visitor Hotline
The Japan National Tourism Organization (JNTO) operates a hotline 24 hours a day, 365 days a year for visitors to Japan. It takes calls related to accidents and emergencies and support is available in Japanese, English, Korean and Chinese.
Tel: 050 3816 2787
Hours: 24 hours, 365 days a year
Other emergency numbers in Japan you should know
Police: 011
Fire: 119
Ambulance: 119

Help support Tokyo's local businesses
Local clubs and live music venues
Tokyo restaurants offering takeout
Tokyo restaurants doing home delivery
Share the story