Tokyo Metro has finally completed the renovations at five major subway stations along the Ginza line. But while the gleaming new Ginza Station got all the attention lately for its beautiful yet functional design details, you should also check out the other four stations, namely Kyobashi, Toranomon, Aoyama-Itchome and Gaienmae. The modern interiors of these metro stations now feature an art installation each by some of Japan's most prominent contemporary artists.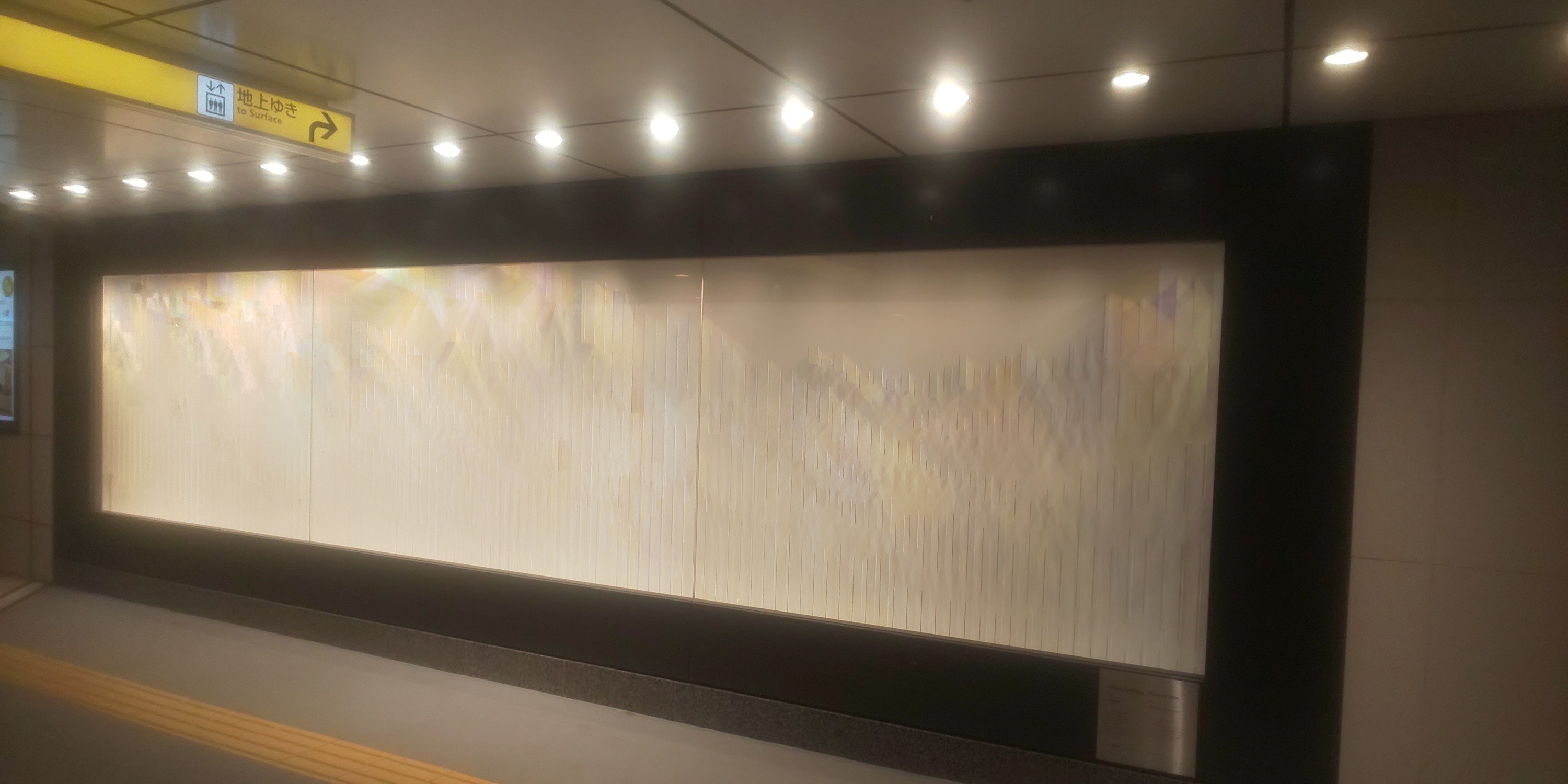 Kyobashi Station: 'Stripe Drawing – Flow of Time' by Nobuhiro Nakanishi
Measuring at 7m in width, 'Stripe Drawing – Flow of Time' is the work of sculptor Nobuhiro Nakanishi. The vertical glass stripes represent the movement of wind and air, but what's really special is that the art is made of dichroic glass from AGC Inc, which is the sponsor of this installation.
As such, the glass surface changes colour depending on the angle of the light; the position from which you're viewing the work also determines what colours you see. Nakanishi hopes that the coloured lights can help create a relaxing bubble at the busy station and encourage commuters to slow down amid the frenetic pace of everyday life in the city.
If you'd like to explore the painstaking details that go into the making of this artwork, visit AGC Studio's digital exhibition 'Time to Resonance'.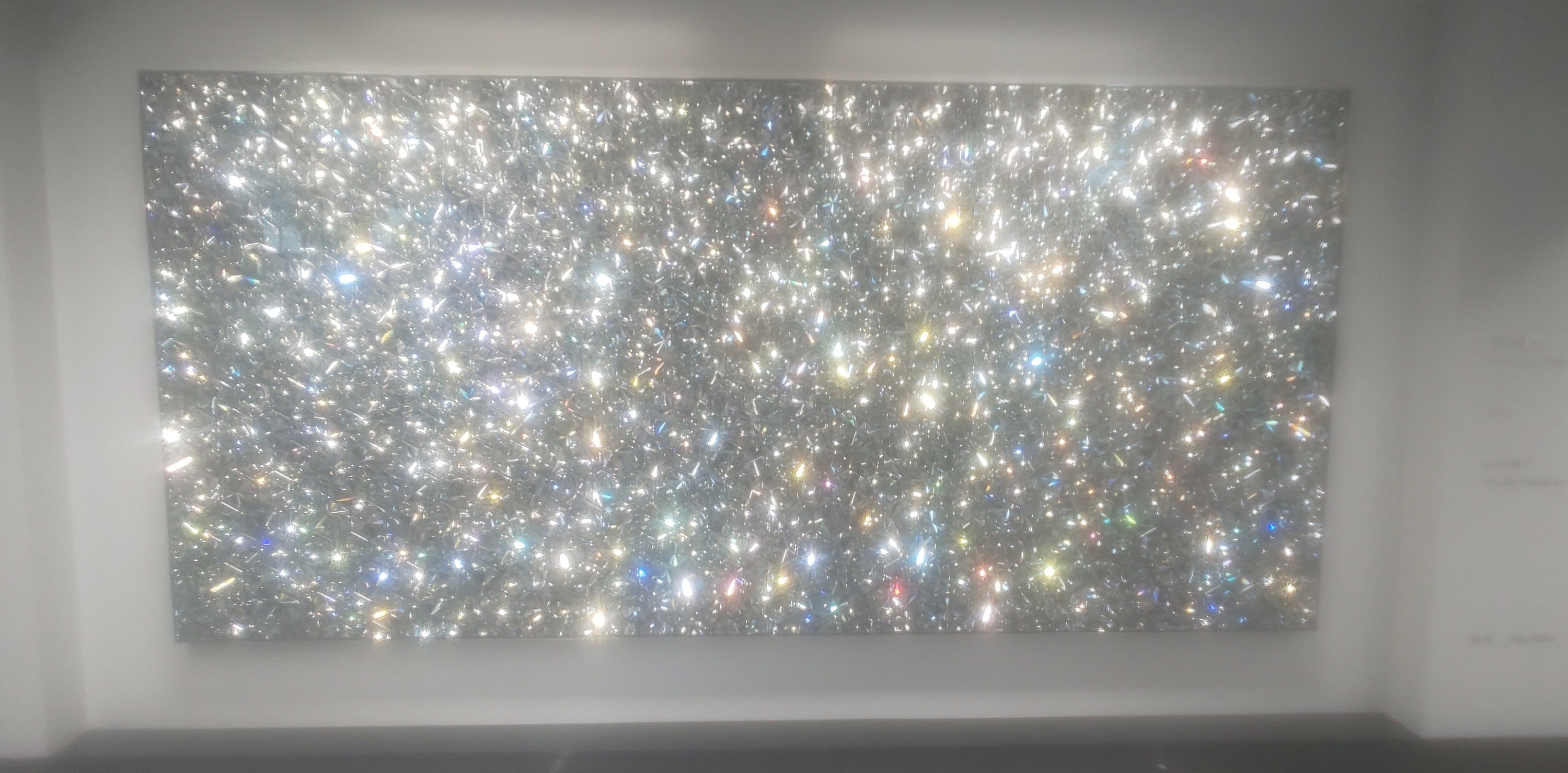 Ginza Station: 'Crystal of Light' by Tokujin Yoshioka
'Crystal of Light' is the work of Tokujin Yoshioka, the famed artist who designed the Tokyo 2020 Olympic torches and the Glass Tea House Kou-an, currently on display at The National Art Center, Tokyo until spring next year. This eye-catching installation features 636 pieces of crystal glass, assembled based on the world map to form a 'one great light' in hopes for a peaceful, united world.
Since you're already at Ginza Station, make sure to catch Yoshioka's other work, 'Prismatic Cloud', on display at nearby Ginza Six until the end of October.
Toranomon Station: 'The White Tigers Are Watching' by Michiko Nakatani
Sculptor Michiko Nakatani's 9m-long art presents an optical illusion through the use of concave relief to play off light and shadow. As such, it will seem as if the girls, who are all donning tiger masks, are scrutinising your every move. As its name suggests, 'The White Tigers Are Watching' is meant to cast a watchful eye over all the commuters passing through Toranomon Station.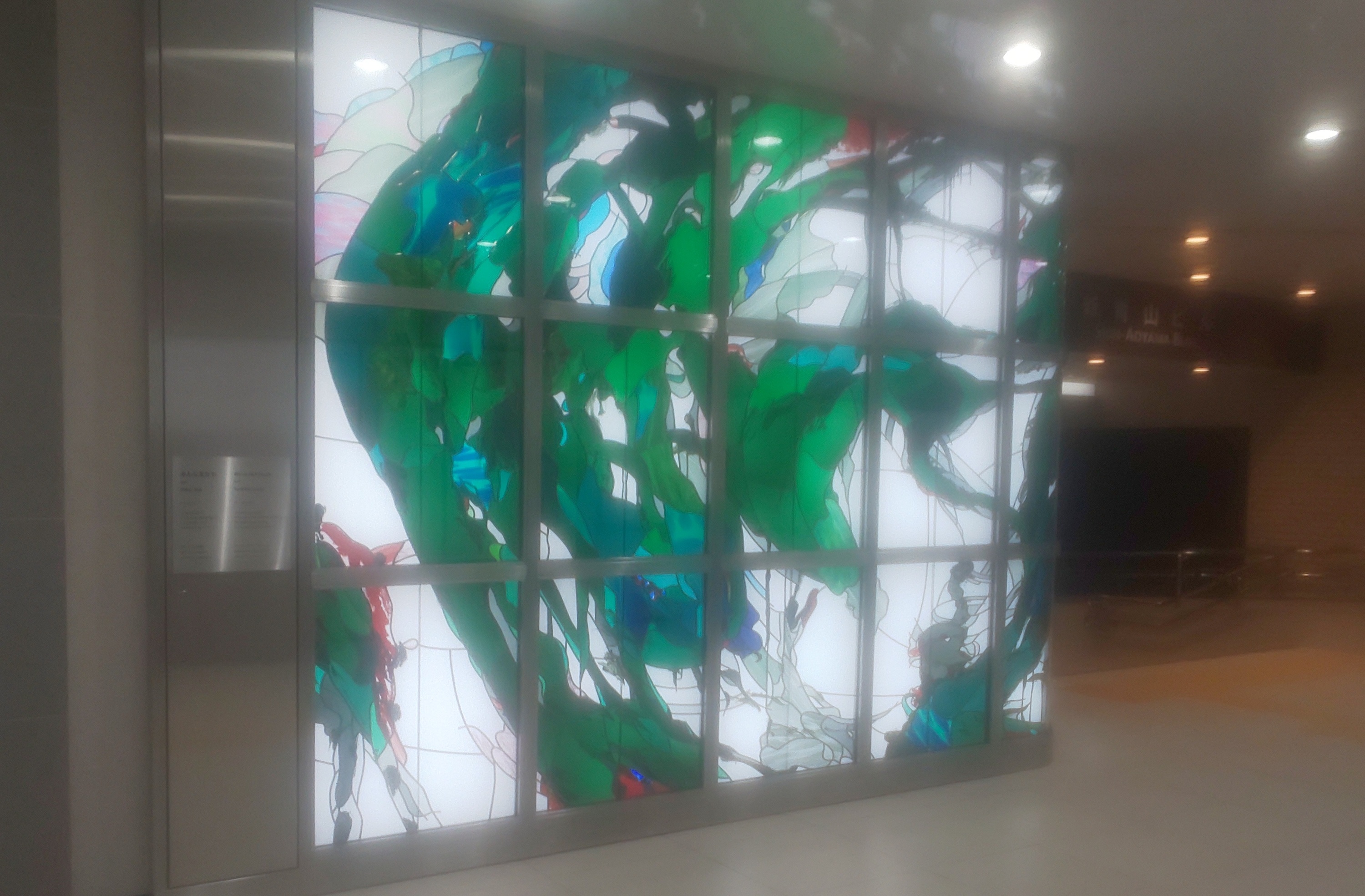 Aoyama Itchome Station: 'We're all friends' by Gyoji Nomiyama
Created by veteran painter Gyoji Nomiyama, this 5.4m-long stained glass installation depicts an abstract impression of fresh greenery. You'll find this work of art near the ticket gates for Shibuya inside Aoyama-Itchome Station.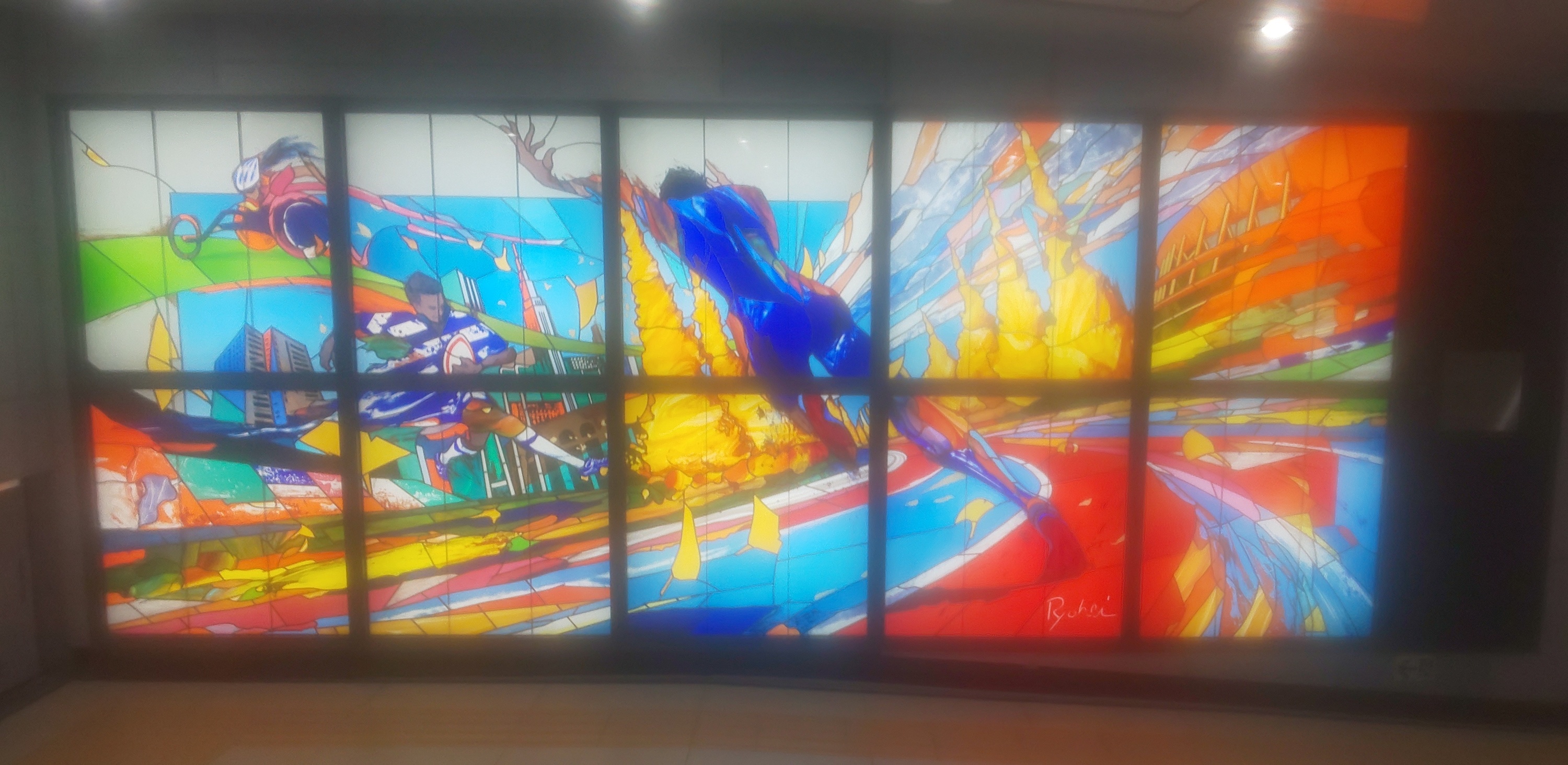 Gaienmae Station: 'Forest of Dynamism' by Ryohei Yamashita
Contemporary Japanese artist Ryohei Yamashita created this 5m-long stained glass depicting athletes as well as sprinters running through the famous ginkgo tree-lined boulevard of Meiji Jingu Gaien, which is also known as the 'Sports Forest' due to its many sports facilities. This art aims to convey the dynamic energy of this sporty neighbourhood.
Based on original reporting by Ryuichiro Sato.
More news
A new batch of Tokyo Tourism discounted staycation packages will drop on October 30
Tokyo Olympics will accept ticket refund applications starting November
Five films to catch at the 2020 Tokyo International Film Festival
The seaside rice terraces in Wajima are now illuminated with 25,000 LED lights after dark
Six region-exclusive KitKats are now available across Japan, including Hokkaido melon