Halloween events and parties will most likely be cancelled this year due to the pandemic, but that doesn't mean the holiday is wasted. Creator of Japan's first drive-in haunted house, Kowagarasetai is back with not only one but three new haunted attractions, all set inside Aichi prefecture's Laguna Tenbosch theme park.
From October 3 to December 6, the 'Horror Fes with Coronavirus' event will feature three 'coronavirus-safe' activities, meaning each of the haunted attractions will only allow one participant at a time to avoid any direct person-to-person contact. The attractions will also be sanitised after each session to reduce the risk of contamination.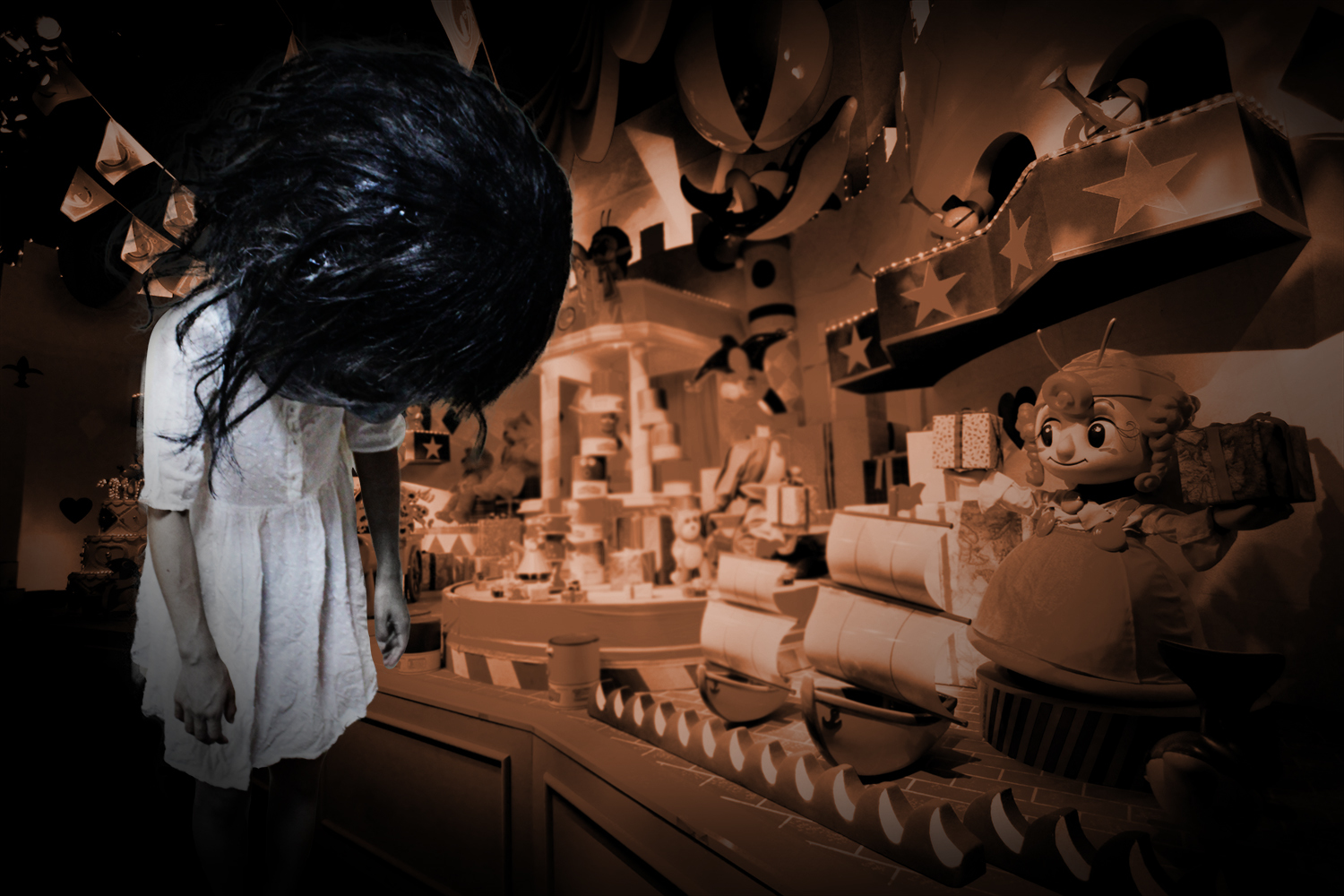 One of Laguna Tenbosch's most popular rides, Magical Powder (which is set inside a toy shop) will transform into a horror house hosting the 'Haunting of Mimi-chan'. Here at this maze you'll encounter Mimi-chan, a particularly eerie doll that has been residing in Magical Powder for years. Some say the doll is cursed, so don't say we didn't warn you.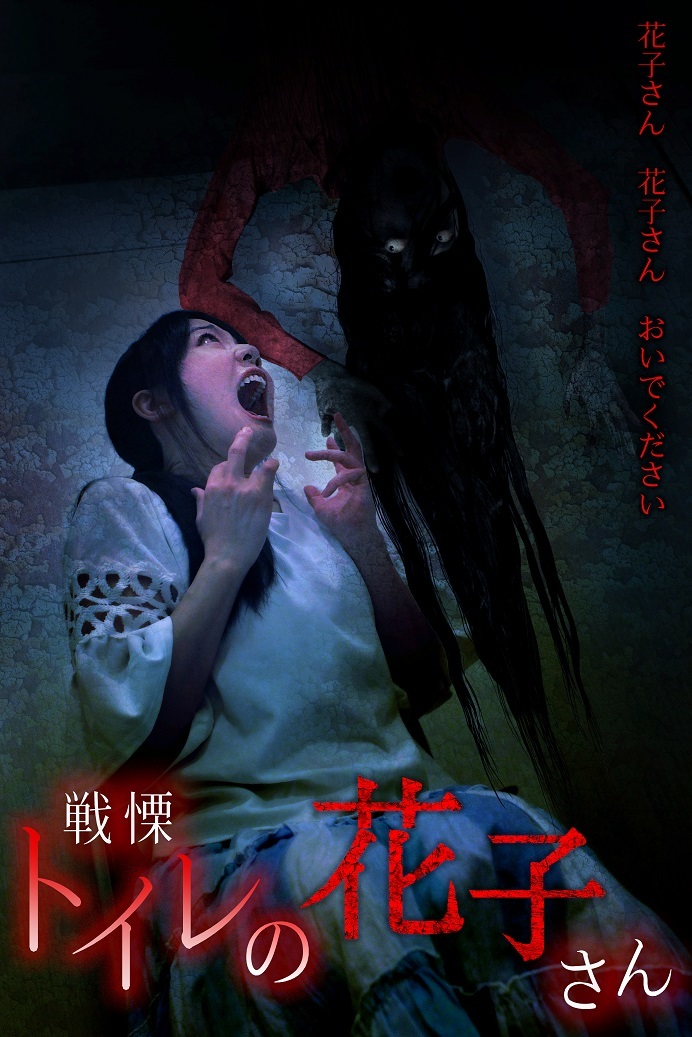 Kowagarasetai has also created Japan's first spooky toilet. This small bathroom stall is haunted by the fearsome Hanako. According to a popular Japanese urban legend, the ghost of Hanako is known to live in girls' bathrooms at schools.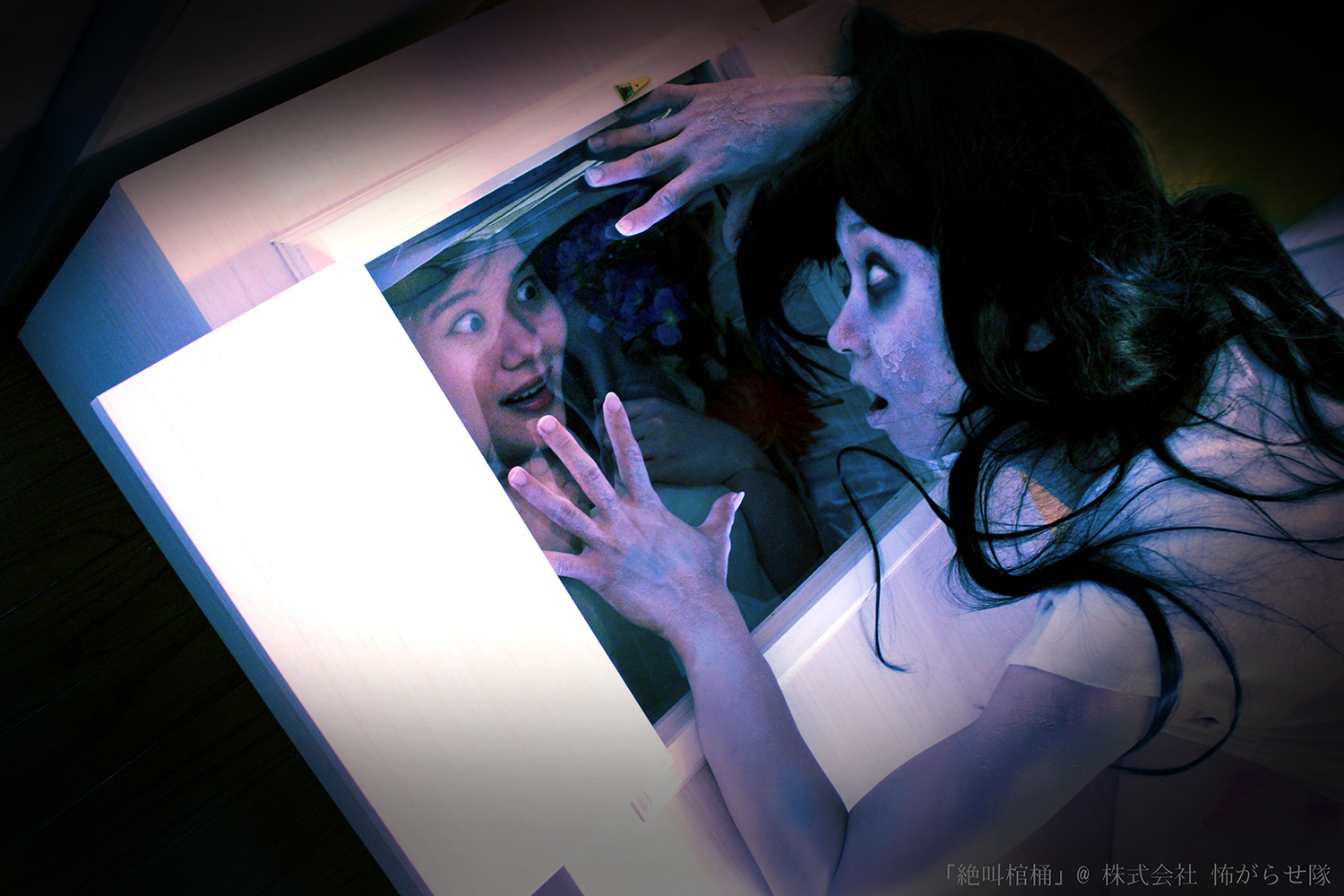 Perhaps the most inventive attraction of the trio, the Zekkyo Kanoke, or Screaming Casket, is being resurrected after a short test-run in Shinjuku last month. Clearly not for the claustrophobic, here you'll be lying in a casket with a glass window while a group of 'malicious ghosts' try to scare you. Don't worry, the ghost actors can't physically touch you.
If you're keen to try all three haunted attractions, get the all-day passport ticket (¥4,350 for the entire day, ¥2,600 for visits after 5pm). For those with just a park entry ticket (¥2,250 for the entire day, ¥1,300 for visits after 5pm), you'll have to pay an additional ¥600-¥700 for each of the 'Horror Fes with Coronavirus' attractions. Actors dressed up as ghosts will also be roaming in the park for most of the day, so say hi – or stay away.
Remember to check our guide on how to go out safely in Tokyo – or anywhere for that matter.
More news
Stay at this horror hotel room at Universal Studios Japan
Art Aquarium's first permanent museum is now open in Nihonbashi
What's the deal with Tokyo's new transparent public toilets?
Japan's beautiful Pokemon manhole covers finally make it to Tokyo
A heritage sake brewery in Japan has released a craft gin made with Japanese botanicals