Despite its famous lack of public bins, Tokyo streets are usually pretty free of litter – most people just hold on to their trash until they get home.
However, the Harajuku-Omotesando neighbourhood is struggling with garbage overload, thanks to its ever-popular bubble tea shops and takeout restaurants. The few available rubbish bins are literally overflowing, despite a move last year to install some dedicated bubble tea trash cans.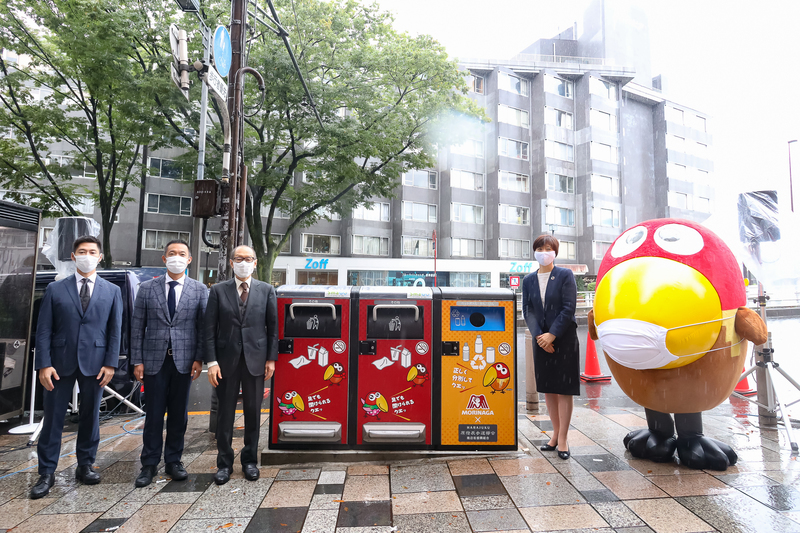 Luckily, the Morinaga confectionery company, along with Force Tech and the Shotengai Promotion Association for Harajuku-Omotesando, have come up with a solution, placing 34 brand new high-tech SmaGo bins around the Omotesando pedestrian area.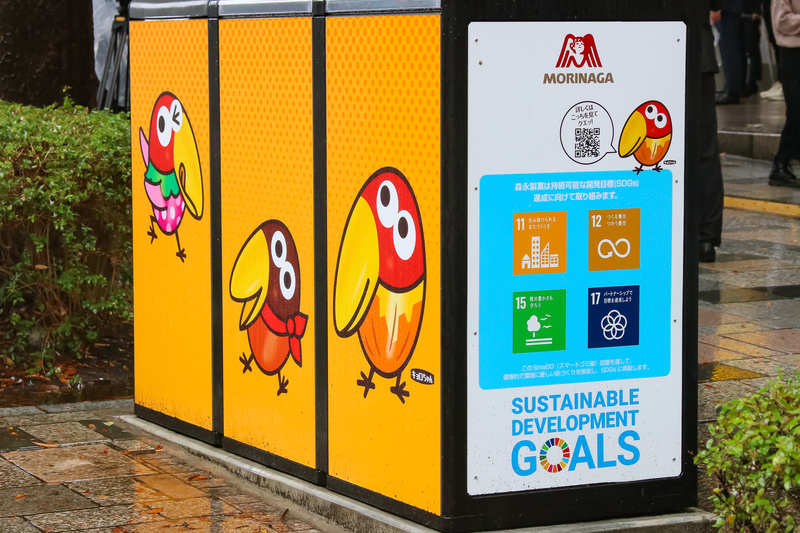 These smart rubbish bins generate power via solar panels and automatically compress their trash when they're 80% full. That's an important feature: it means the bins can hold six times more trash than a normal public bin.
The bins are internet connected and report their remaining storage space in real time, meaning their managers can tell which trash cans are being used most and move underused bins to busier areas. Collecting garbage from the bins will be cheaper and more efficient, resulting in fewer CO2 emissions. Plus, the lids open by foot pedal, which comes in handy with the Covid-19 coronavirus around.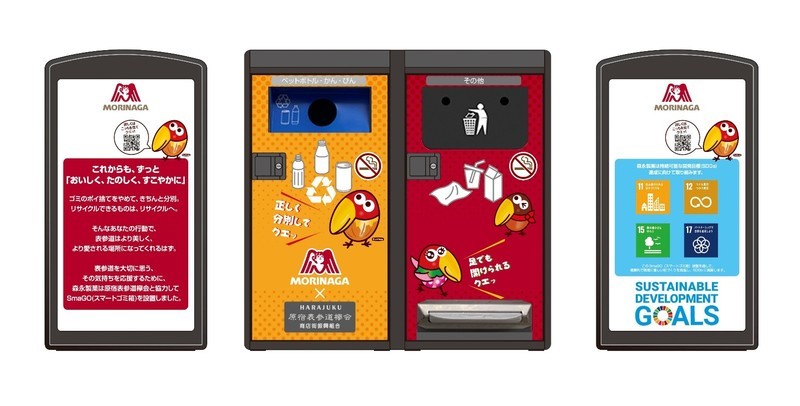 The current design on the SmaGo dustbins features Kyoro-chan, the mascot on Morinaga's signature chocolate snack, showing you how to separate and recycle your trash.
Before you head out to Harajuku, check our guide on going out safely in Tokyo.
More news
The JR East Tohoku Shinkansen from Tokyo to Aomori is about to get even faster
This free virtual gallery lets you curate your own online exhibition of Japanese art
You can now get a monthly subscription of DIY fruit and vegetable smoothies
This new bamboo forest glamping site in Chiba has resident giraffes
You can now watch Japanese anime online for free at Virtual Shibuya