Picture this: you're staying in a quaint treehouse surrounded by a bamboo forest and a giraffe passes by to greet you 'Good morning'. Sounds like a dream, doesn't it? These are just a few of the perks offered at The Bamboo Forest, a newly opened glamping facility in Chiba. The camp is a cross between a zoo and a glamping site, where you can rejuvenate in nature while interacting with friendly animals.
The treehouses at The Bamboo Forest may as well have come out of a picture book, each with a hammock swing and a snug bed loft which is accessible via a small wooden ladder. Every treehouse is fitted with three semi-double beds and can accommodate up to three people. Prices vary depending on the season and day of the week, but the basic accommodation package (meals included) starts at ¥33,400 for a treehouse, with an additional fee of ¥11,000 per person.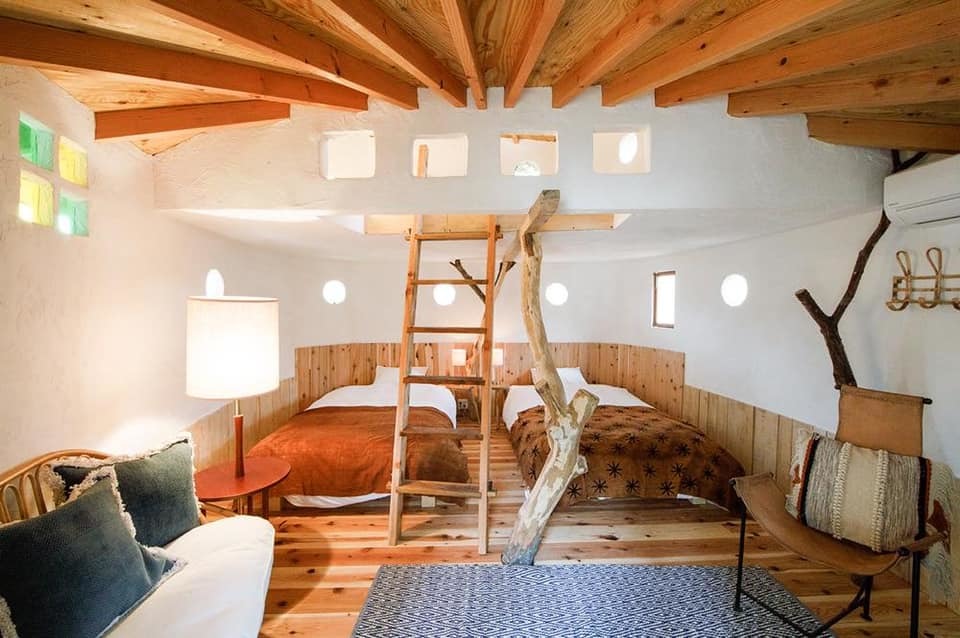 If you like the idea of glamping, there are also two other types of accommodation available: one's a chic yurt (from ¥29,000) and the other's a dome tent (from ¥29,000), both can fit up to four people. These two options provide an affordable glamping experience for larger groups looking for something more simplistic. Each dome or tent comes with its own private shower and toilet, so you won't have to worry about sharing with other guests.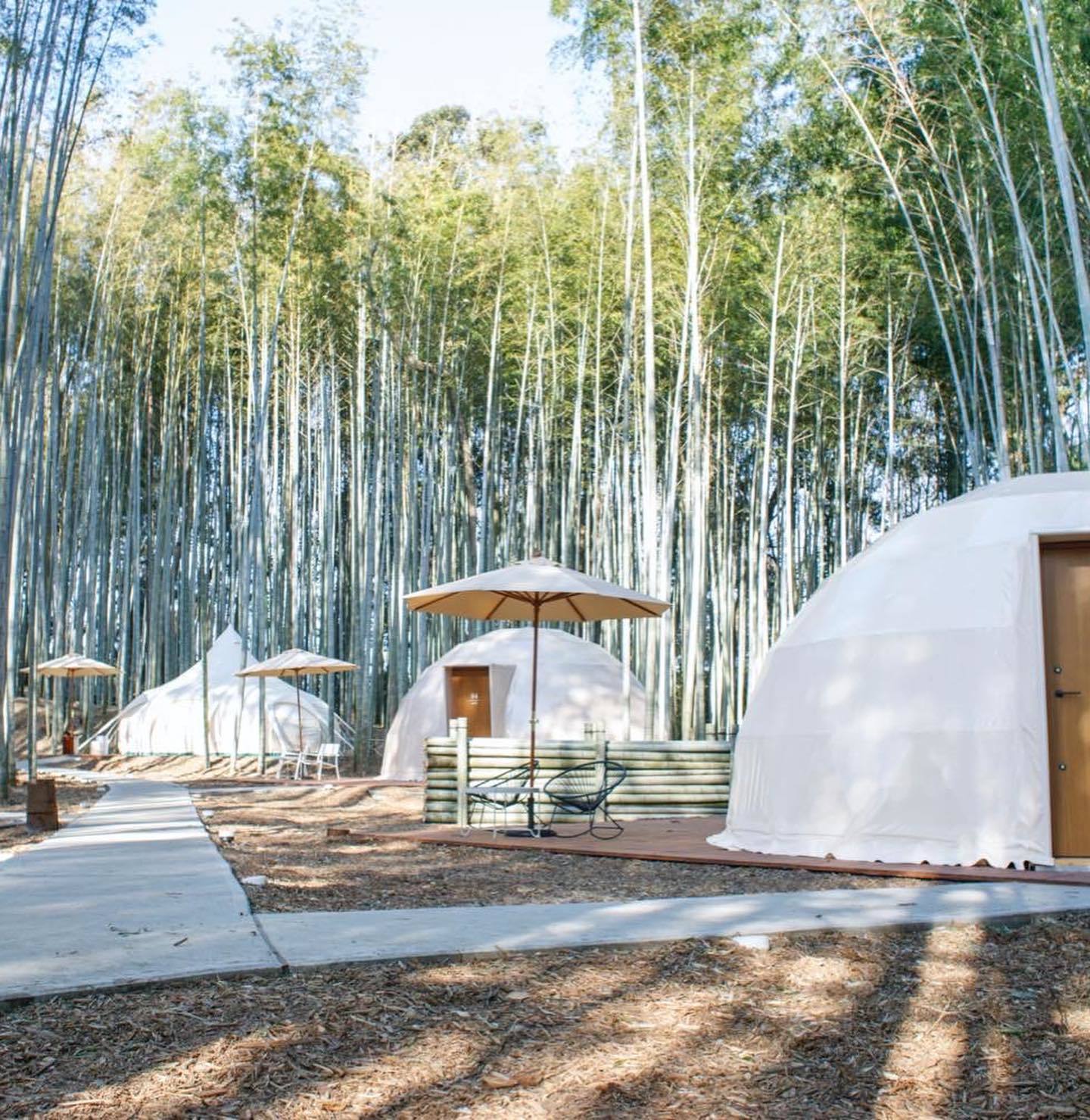 Breakfast is a selection of western-style dishes such as yoghurt and granola packed in a picnic basket, whereas dinner is a generous spread of steak, sausages and local produce to barbecue, with salads on the side.
Regardless of your choice of accommodation, you'll have to opt in for the breakfast with giraffes, which costs an additional ¥2,000 per guest (or ¥1,000 for elementary school children and younger). This also provides you with early morning access to the adjacent zoo, Sayuri World, where you'll encounter kangaroos, capybara and even camels before its official opening hours. Bear in mind that Wednesdays and Thursdays are rest days for the giraffes, so no breakfast encounter on those days.
For more information and booking, visit the facility's official website.
More from Time Out
Japan autumn leaves 2020 forecast is out now
Gundam Factory Yokohama is finally opening on December 19
These cycling tours in Tokyo's Okutama forests are conducted in English
You can now camp right outside Baird Beer's brewery in Shuzenji
This new JR East rail pass for foreign residents offers unlimited three-day travel