The Covid-19 coronavirus pandemic has changed how cities operate around the world. In Tokyo, department stores are now on shorter hours while many popular attractions are closing temporarily to curb the spread of the virus. Food delivery services are also adapting their businesses to this challenging time. Since the beginning of March, Japan's two major pizza chains Domino's and Pizza Hut have each introduced a new contactless delivery option to mitigate the risk of exposure for both employees and customers.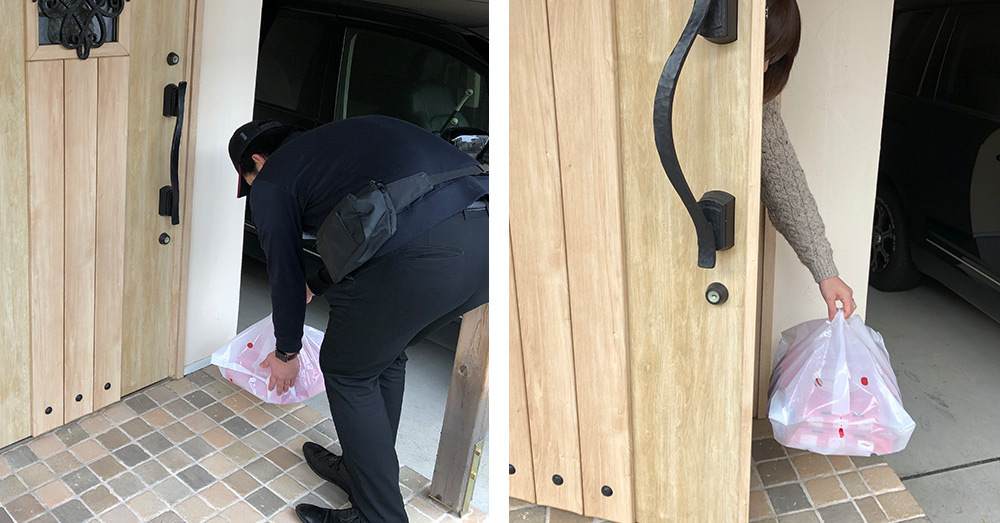 Pizza Hut customers can opt for the 'Oki Pizza' ('Placed Pizza') delivery service, which obliterates any direct contact with the chain's drivers. After ringing your doorbell, the delivery person will confirm through the intercom that you're home before placing your order at your front door for collection.

Domino's new 'Zero Contact Drop-Off' option is similar to Pizza Hut's, with one exception: the delivery person will wait two metres away from your front door until you've picked up your pizza. Don't worry; the pizza box will sit in a plastic bag and placed on top of another empty box to avoid direct contact with the ground. After you've retrieved your pizza and closed the door, the driver will then collect the empty box stand and head back to base.
Both options are only available with cashless payment. Note: if you forgot to tick the box for 'zero contact' delivery, your pizza will be handed over the usual way.
Keep up-to-date with the coronavirus situation here in Tokyo and Japan. In the meantime, check out the city's 100 best restaurants for your next trip to Tokyo.