The best restaurants: Tokyo top 100
Feast your eyes on the best restaurants in Tokyo, and get ready for the culinary adventure of a lifetime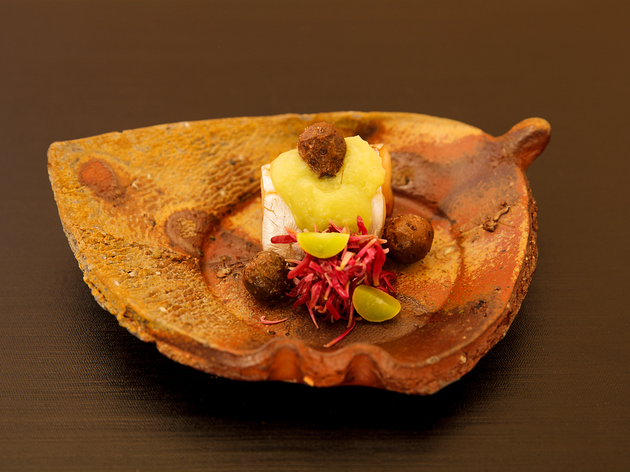 Setting the criteria for our first list of the 100 best restaurants in Tokyo was the easy bit. Anywhere we felt compelled to revisit again and again was instantly in. The Time Out team visited the newest joints in town and revisited the greats, so we knew which restaurants truly deserve their place in our list.
We're excited to give you Tokyo's top 100 restaurants, presented in no particular order. In the list below – surely the ultimate guide to the best restaurants in the city – you'll find it all: the best new openings, classic cheap eats, Michelin-starred establishments with starched linen napkins, vending machine ramen joints, smoky yakitori haunts, family-run izakayas…
What they all have in common is that they serve some of the best dishes in Tokyo for any budget, with service befitting the setting. In short, if you're looking for a great meal, you've come to the right place.
Reviews by Matthew Lee, Sarah Crago, Dana Macalanda, Carol Akiyama, Yasuhisa Shimbo and Mayumi Koyama
Photography by Keisuke Tanigawa, Kisa Toyoshima, Yasuhisa Shimbo and Manabu Morooka
100 best restaurants team: Mayumi Koyama, Yasuhisa Shimbo, Satomi Saruwatari and Ili Saarinen. Supervised by Yumiko Inukai
100 best restaurants in Tokyo: 1-20
100 best restaurants in Tokyo: 21-40
100 best restaurants in Tokyo: 41-60
41
Genre: Ramen

You certainly wouldn't go to this rough-and-ready noodle joint for the ambience, but if Hototogisu's decor – crudely painted black walls and an L-shaped counter – leaves much to be desired, the food is spot-on. The secret of its ramen lies in the balance between the pork and seafood stock, which really lets the flavour of the shellfish come through...
Read more
42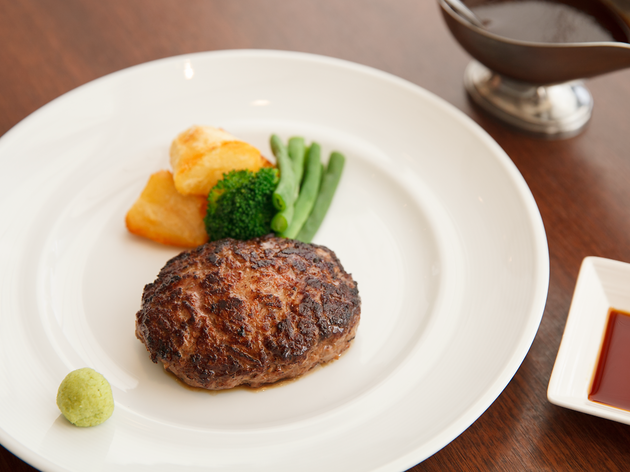 Genre: Yoshoku

A Mejiro shopping mall is the modest setting for one of the city's top exponents of yoshoku, the Japanese interpretation of 'Western' food, which over the decades has become part of the national cuisine in its own right. Yoshoku dates back to the Meiji era, when Japan first opened up to the world, and Shunkoutei doesn't stray too far from the tried-and-tested, meat-heavy formula...
Read more
43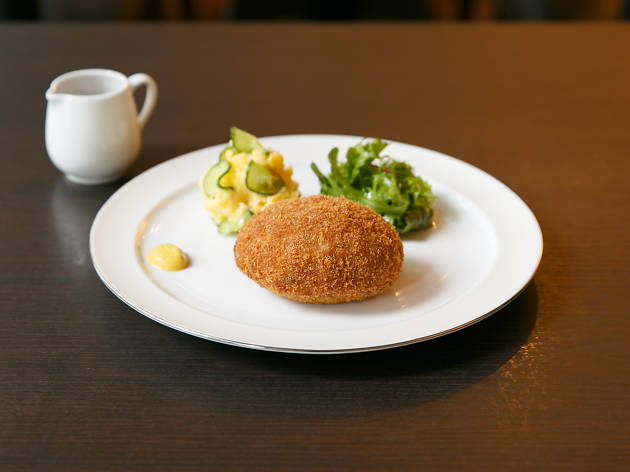 Genre: Yoshoku

Currently based in Mie prefecture, yoshoku pioneer Toyoken was originally established back in 1889, at a time when Japan was slowly starting to embrace Western culinary ways. Having moved around several times in its illustrious history, it's now watched over by celebrity chef Yoshihiro Narisawa and occupies a posh Akasaka space that opened in 2014. The main attraction here is the meat-heavy menu...
Read more
44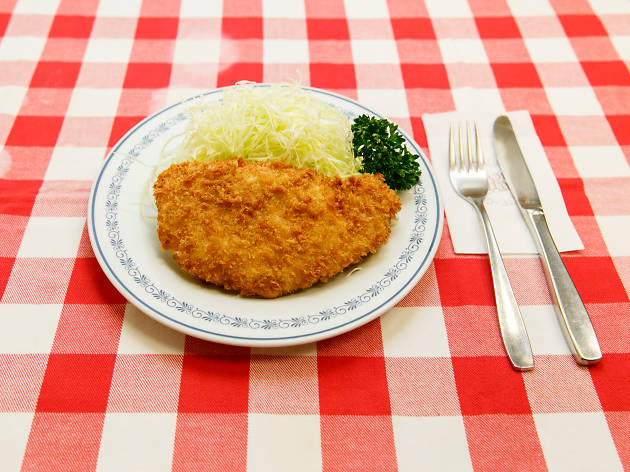 Genre: Yoshoku

Rengatei sits quietly on gas-lit Ginza-dori, and has served traditional fare since 1895. At lunchtime, the place is packed with customers spilling out on to the street. This restaurant is believed to be one of the first in Japan to serve a Western-style menu; rice was first served on a plate here in the early Meiji era...
Read more
45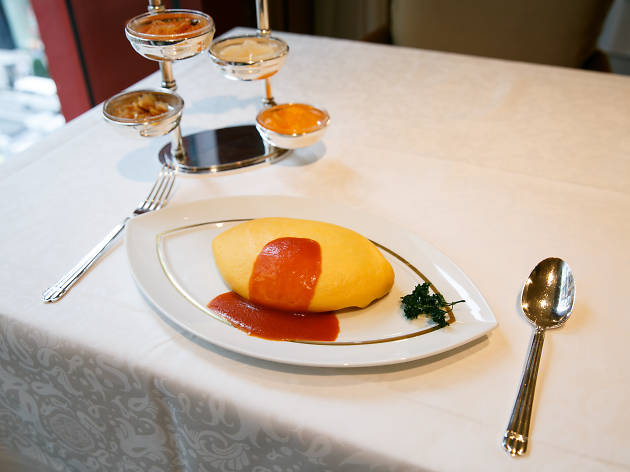 Genre: Yoshoku

Founded in 1902, Shiseido Parlour is a pioneer of Japanese-style 'Western' cuisine (yoshoku), i.e. omu-rice, croquettes and the like. At the restaurant, one menu item sure to raise eyebrows is a course featuring curry rice topped off with lobster and abalone, which includes the chef flambéing them at your table. Meanwhile, the third-floor café specialises in sweet treats like old-school ice cream soda...
Read more
46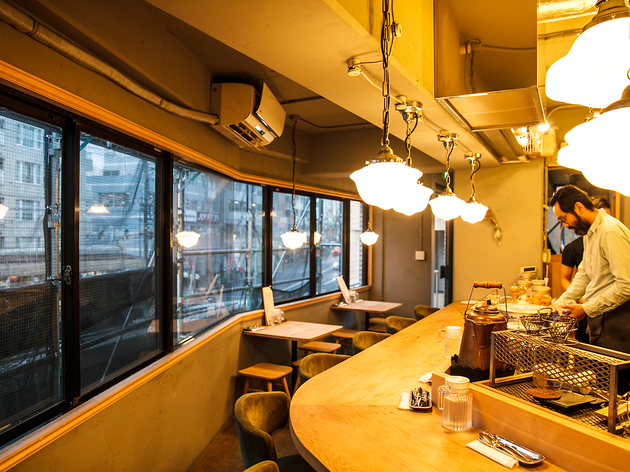 Genre: Curry

Land is a small Meguro restaurant with a big ambition – to reinvent the Japanese curry. Mr Naito, the bearded, bespectacled chef-owner whose bicycle hangs from the wall by the entrance, says he wants to make Japanese curry as distinctive and highly regarded as its Indian or Thai equivalents...
Read more
47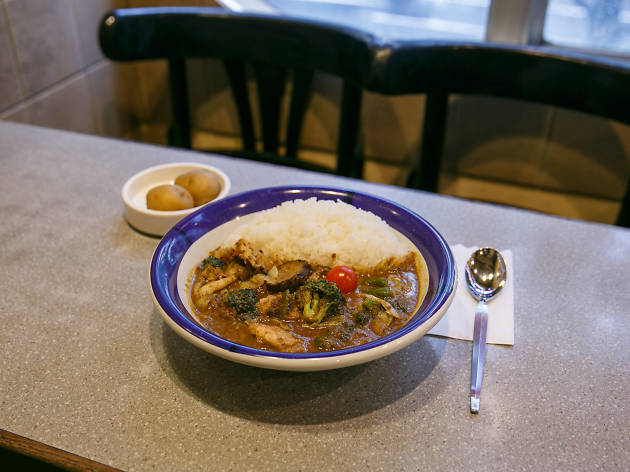 Genre: Curry

This small, slightly run down eatery gets its name from the Ethiopian coffee loved by one of its previous owners. The current menu is far less exotic, consisting mainly of curries served with a boiled potato and butter. The veggie-based servings are what they do best...
Read more
49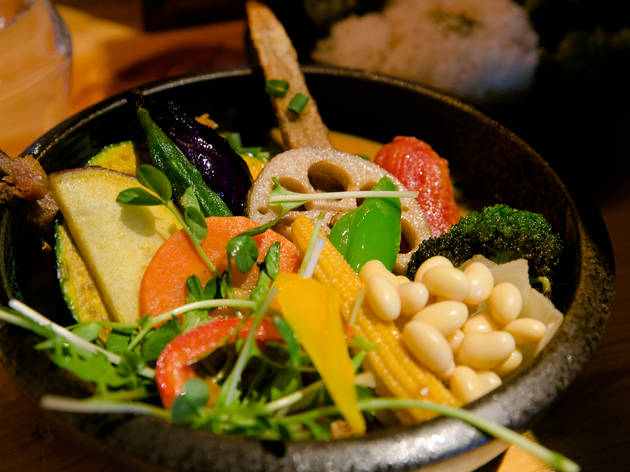 Genre: Curry

This Sapporo-born soup curry juggernaut entices Tokyoites with its famed golden soup, ample quantities of Hokkaido veg and brand rice from the cold north. No additives are used, and the soup comes in four different varieties that can be further customised for spiciness. The topping selection is also plentiful...
Read more
50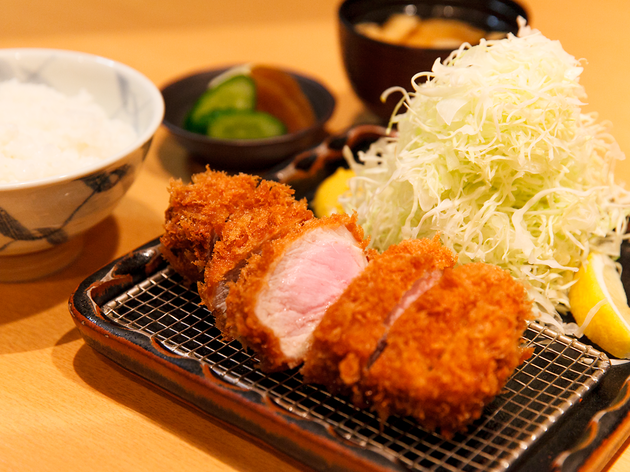 Genre: Tonkatsu

Tonkatsu ranks high on the list of Japanese soul food – even though it originated as an imitation of European staples like schnitzel after the end of the Edo era, when the new Meiji government opened the nation to the world. The humble cutlet has undergone plenty of evolution since those days, culminating in the 2015 awarding of the first Michelin star to a tonkatsu-only restaurant...
Read more
Show more
100 best restaurants in Tokyo: 61-80
100 best restaurants in Tokyo: 81-100
Find more restaurants in Tokyo
The best restaurants and cafés in Tokyo, including restaurant reviews, new openings and events
Read more