Japan's bright red spider lilies should reach full bloom within this couple of weeks but this year, you won't be able to see them. Due to the Covid-19 coronavirus pandemic, many of the events and festivals dedicated to this fiery flower have been cancelled, including those held at Saitama prefecture's Kenei Gongendo Park and Kinchakuda Manjushage Park.
The latter park even took drastic actions to prevent crowds from flocking to the blazing red fields. Yes, the organisers have resorted to cutting down all the buds of its five million red spider lilies before they bloom. Kinchakuda Manjushage Park is one of Japan's top spots to admire naturally grown higanbana or manjushage (the Japanese names for red spider lilies). As such, the park usually attracts over 200,000 visitors from all over the country between mid-September and early October every year.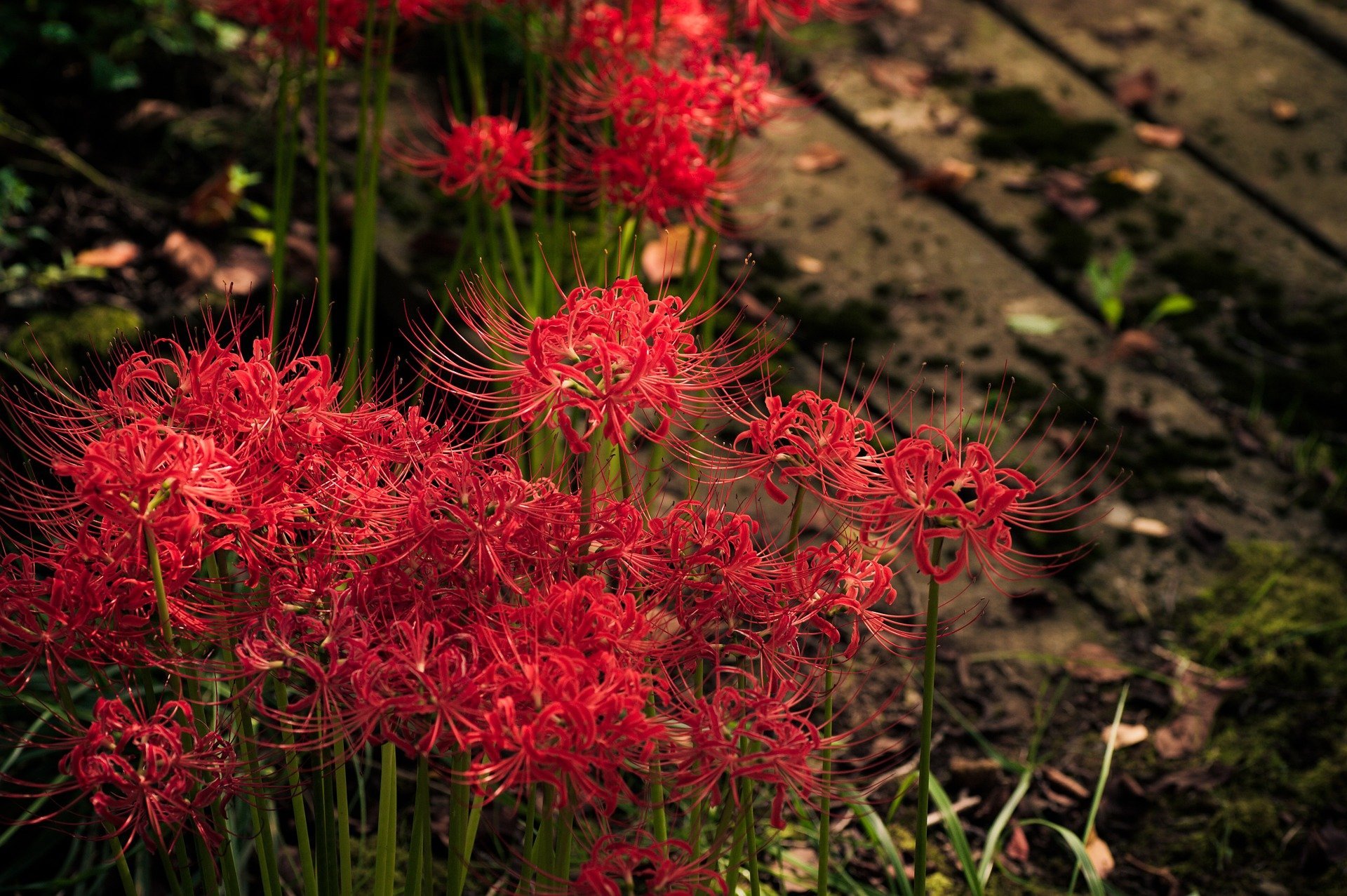 Preparations for Kinchakuda Manjushage Park's annual red spider lily event started earlier back in July, when 1,000 new higanbana bulbs were replanted after one section of the park was damaged by the 2019 super typhoon Hagibis. However, as Hidaka city has decided to mow all the red spider lilies in the park, sadly the sprouts of this newly planted batch had to go, too. We can only hope that they'll have the chance to grow and reach full bloom next year.
Unfortunately, this is not the first time this year that we see flowers being cut down to keep visitors (and coronavirus) at bay. Back in April, Sakura city in Chiba prefecture removed 800,000 tulips while Yame city in Fukuoka prefecture clipped all the flowers from its ancient wisteria tree to stop people from visiting.
More news
The newly renovated Katase-Enoshima Station in Kanagawa looks like a Japanese castle
Shibuya gets its own craft beer made by Coedo Brewery
Super Mario is celebrating its 35th anniversary at JR Shinjuku and Tokyo stations
Gundam Factory Yokohama is finally opening on December 19
Learn 'crazy' Japanese phrases with these free videos from Fuji Television