This year marks Super Mario's 35th anniversary, which means the Italian plumber is now a full-fledged adult. Our favourite cartoon character has plenty to celebrate: for 35 years since the inception of the original Super Mario Bros game, Mario has bonked question mark boxes, battled Bowser and saved Princess Peach on multiple occasions. Mario has also transitioned into the modern gaming world with a brand new AR Mario Kart for Nintendo Switch.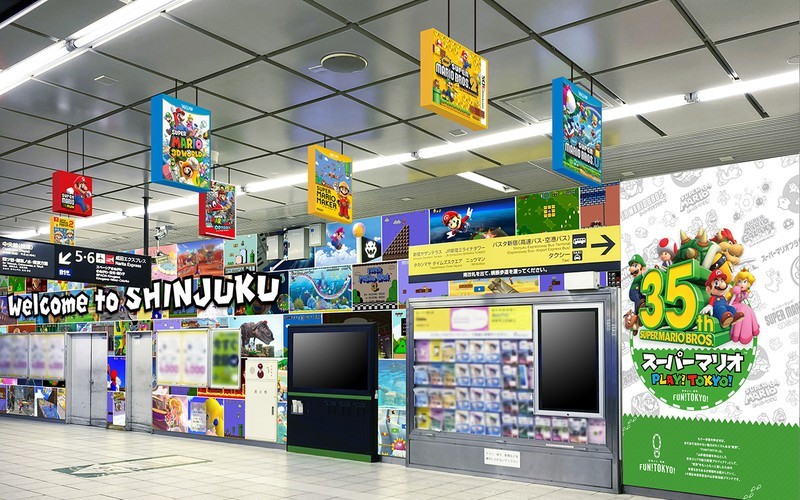 Now, JR Shinjuku and Tokyo stations are honouring Mario and friends in a special celebratory event called 'Super Mario Play! Tokyo!'. The south exit at JR Shinjuku Station will chronicle Mario's history from his NES beginnings to his modern-day digital self via video-game box art. You'll recognise old favourites like Super Mario 64 and Super Mario Land for Gameboy.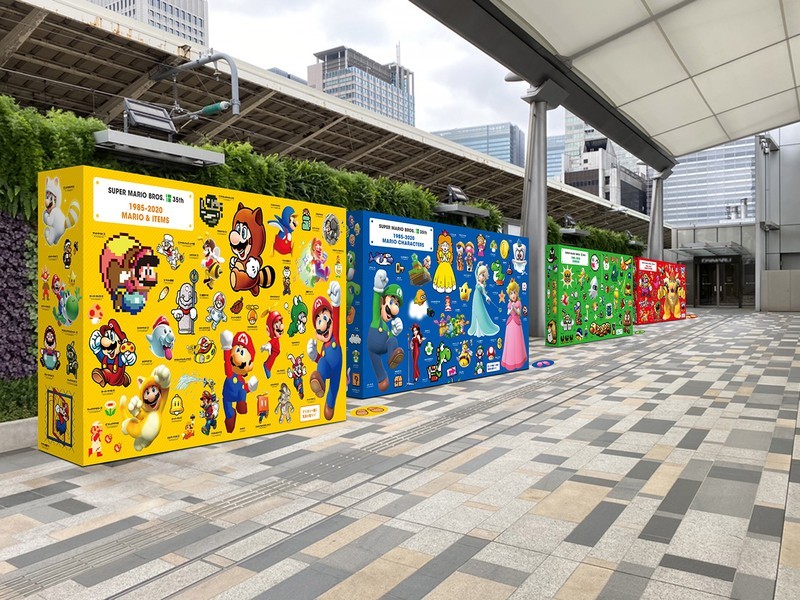 There will be another exhibit on the second floor of Granroof, on the Yaesu side of JR Tokyo Station. This mural honours Mario's friends and villains, such as Boo, Princess Peach, Koopa Troopas and other members of the Mushroom Kingdom in chronological order.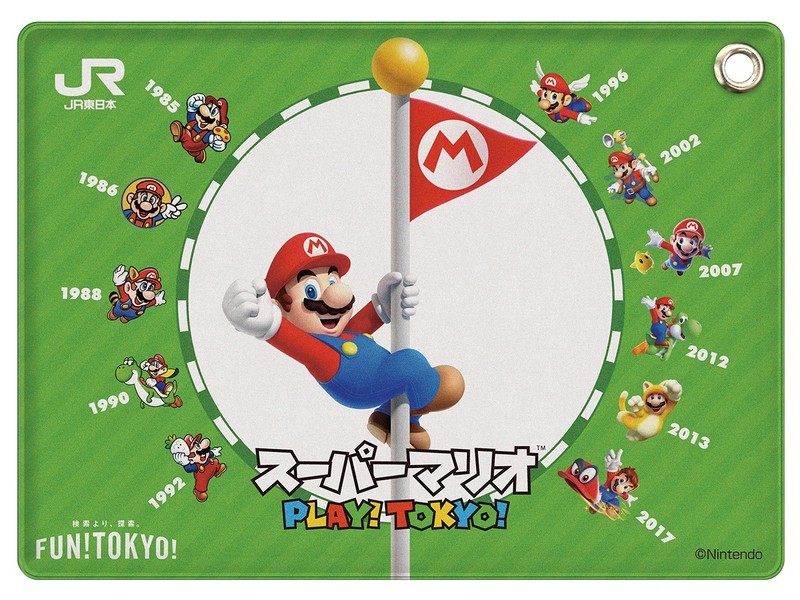 Thirty-five JR stations, from Nakano to Ochanomizu, are also participating in the Mario digital stamp rally, where you can win special Nintendo merch based on the number of stations visited. You'll receive a sticker set after five stations, a card case after 15 and if you visit all 35, a chance to win an exclusive Mario clock. Instead of regular stamps, the rally will use QR codes, so keep your smartphone handy.
Super Mario Play! Tokyo! starts October 8. The digital stamp rally and JR Shinjuku Station display finishes on December 17, but keep in mind that Tokyo Station's artworks wrap up earlier, on November 23. For more information, including a list of participating JR stations, see the JR East website (in Japanese only).
More news
Gundam Factory Yokohama is finally opening on December 19
Japan's hit anime 'Your Name' is getting a Hollywood live-action remake
Japan has created new robots to serve you an ice cream cone in 32 seconds
The five-storey pagoda at Rurikoji Temple in Yamaguchi will light up with 1,000 candles
Shinjuku Central Park has a new fitness centre offering yoga, bouldering and outdoor workouts