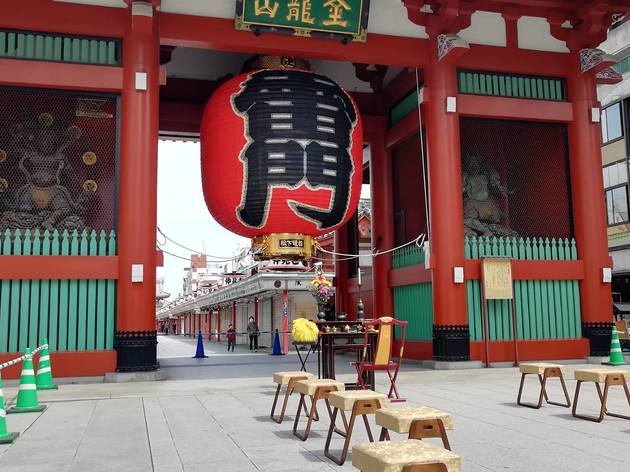 Sensoji Temple's Kaminarimon gate gets a massive new red lantern
This iconic lantern at Asakusa's famous Sensoji Temple is replaced every decade
Posted: Tuesday April 21 2020, 6:03pm
An Asakusa landmark, the Kaminarimon gate leading to the famous Sensoji Temple had a makeover on Friday April 17. The iconic gate received a new red lantern from a manufacturer in Kyoto. Usually celebrated with great fanfare, this year's inauguration ceremony for the lantern has been cancelled due to the Covid-19 coronavirus pandemic.
The giant red lantern is replaced roughly every ten years, with the last renewal taking place in 2013. This time, temple officials decided to brighten up the historic structure a bit earlier than usual to keep it looking slick for Tokyo's (now postponed) Olympic and Paralympic Games.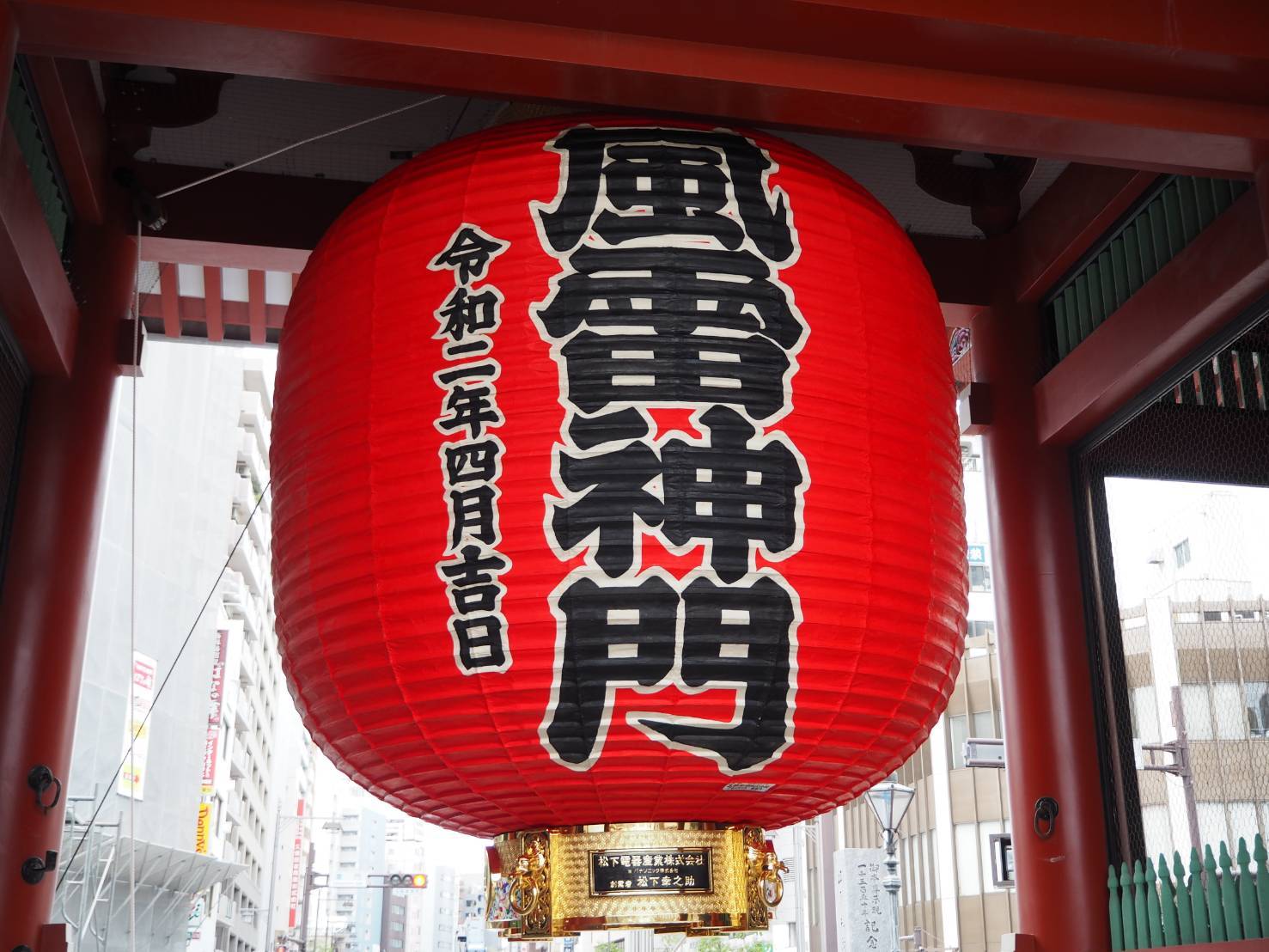 The massive new lantern is 3.9m tall and 3.3m wide, boasting a total weight of 700kg. While the lantern's front shows the two kanji characters for Kaminarimon (雷門), the back (pictured above) depicts the much longer name Furaijinmon (風雷神門).
Furaijinmon, translated as 'the gate of the gods of wind and thunder', is Kaminarimon's official name; it's derived from the two statues flanking the gate – on the left is Raijin, the god of thunder, while the one to the right is Fujin, the wind god. It's said that Sensoji Temple enshrines these two gods to protect locals from storms, floods and fires.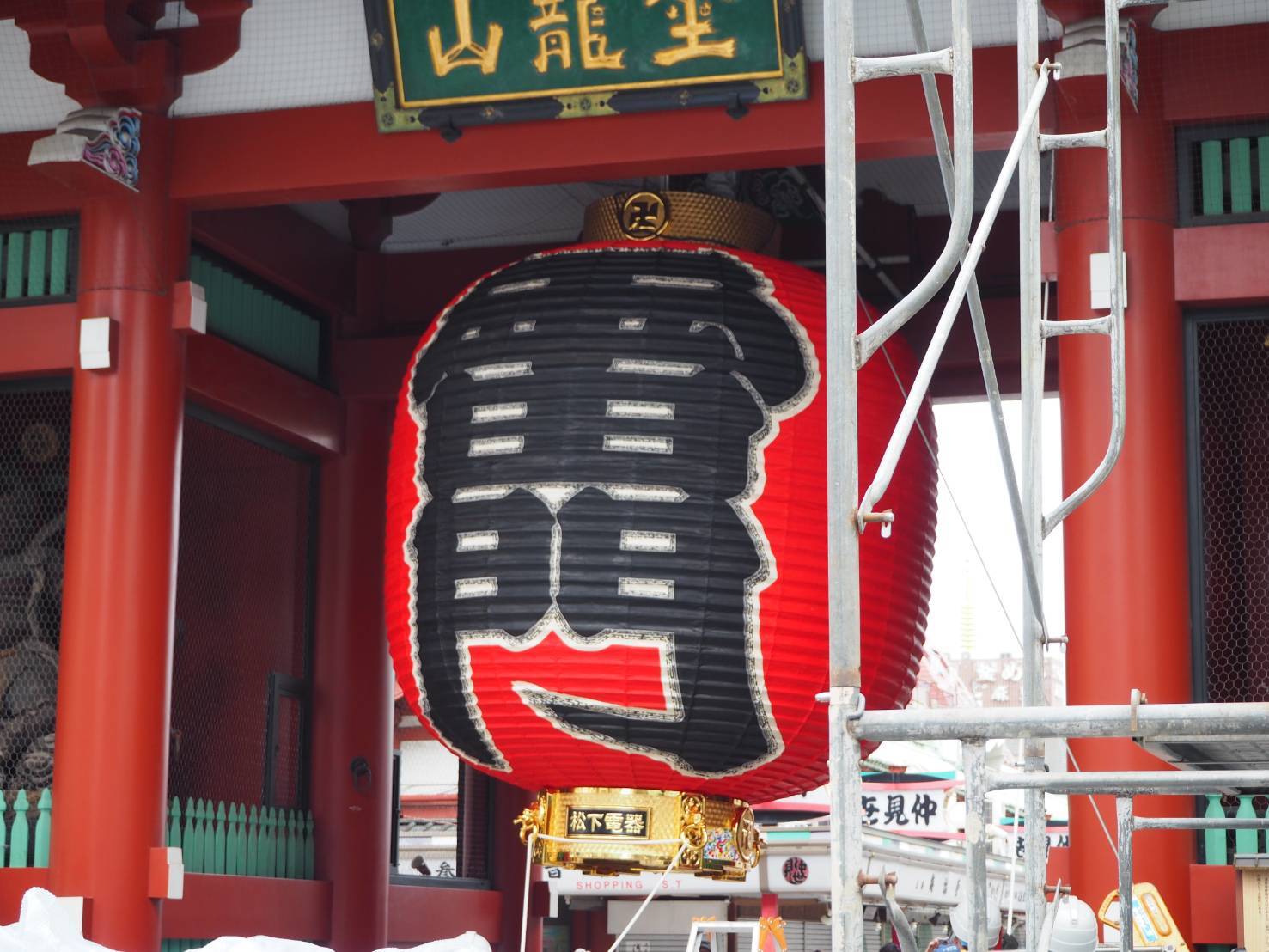 The original Kaminarimon gate was destroyed by a fire in 1865, and the structure was rebuilt in 1960 with donations by Konosuke Matsushita, the late founder of Matsushita Electric Industrial, now Panasonic. Each new red lantern honours his charitable contribution by depicting the company name alongside Matsushita's name on its golden base.
Enjoy your time at home
Hang out with your friends online for free
Grow a herb and vegetable garden from your kitchen scraps
Work out to these fun fitness videos at home
Share the story