Sadly, the big Halloween celebration in Shibuya will be cancelled again this year due to Covid-19, but don't throw out your costume just yet – Shibuya's spooky spectacle will be online instead. Best of all, it's open to anyone, anywhere, so you don't even have to be in Tokyo to get in on the fun.
Halloween in Shibuya is known for its jovial festive mood on the evening of October 31, when hordes of costume-clad revellers flock to the area around the Scramble Crossing. For a safer, more socially distanced Halloween in 2021, Shibuya's Halloween extravaganza is once again moving online. Dubbed the Au 5G Halloween Fes, the Halloween party is on now and will run until October 31, with music, games and talk sessions on virtual stages.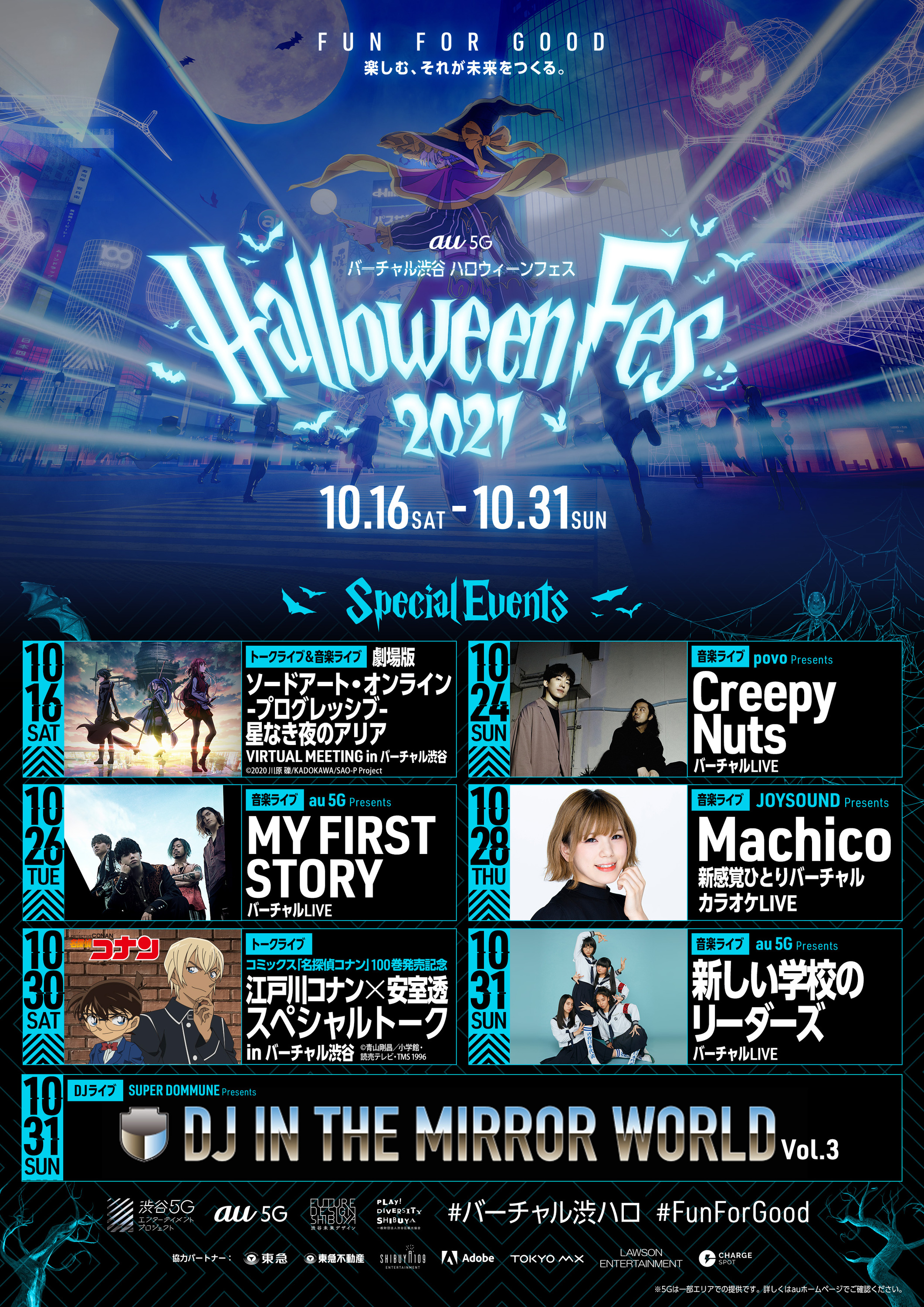 This year will feature live-streamed performances by Japanese hiphop group Creepy Nuts (October 24) and rock band My First Story (October 26), a special panel session with characters from Detective Conan (October 30) and more.
Plus, there will be fun games and contests you can participate in to win prizes. Look out for three Finding Banksy posters to have the chance to win admission tickets for the street artist's upcoming exhibit, solve mysteries to win exclusive Detective Conan merchandise and play at a virtual arcade to have the chance to win a ¥5,000 Amazon gift card.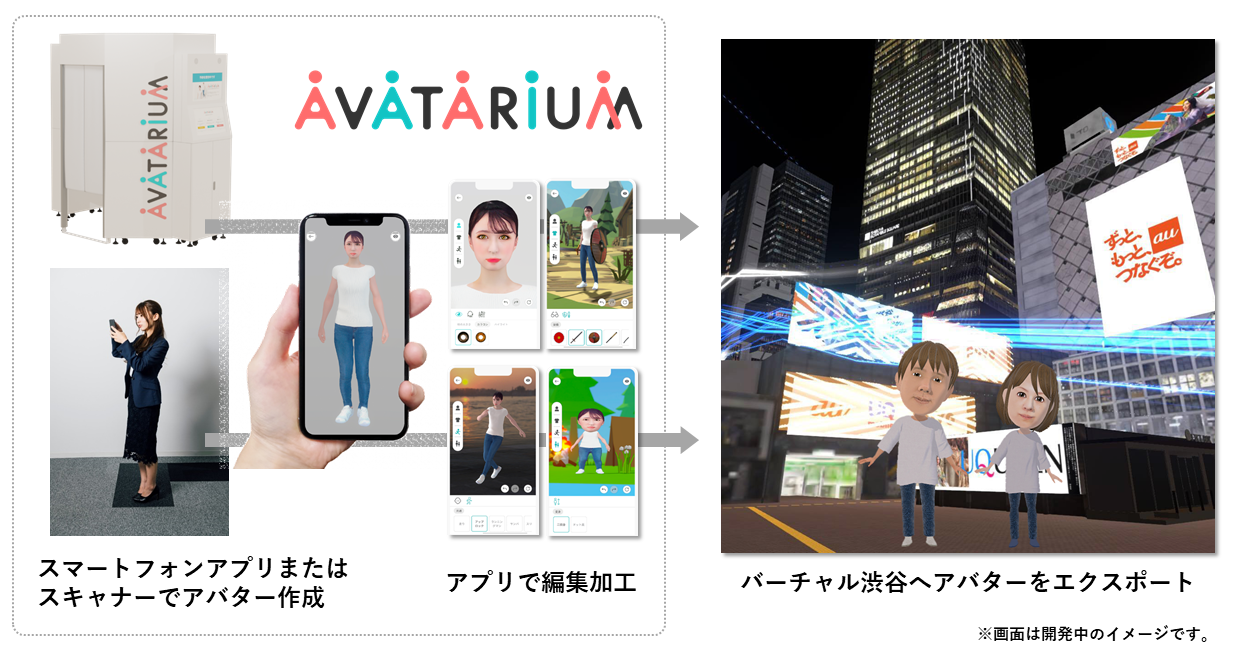 This year, the online festival will also have a new feature where you'll get to roam around a virtual Shibuya using your very own avatar. You can create a 3D avatar that looks just like you through the Avatarium smartphone app, or via body scanning booths set up at Au Style Shibuya Modi or Ginza 456 Created by KDDI.
Shibuya Halloween Fes will be held on Japanese social media platform Cluster, which has run other anime and video-game-inspired online events in the past. You can join in for free from your computer or smartphone, and if you've got a VR headset, you'll get a fully 3D experience.
Updates will be posted on Shibuya 5G's official Twitter account, and additional English information can be found on the festival website.
More news
Florentijn Hofman's Rubber Duck will be in Osaka for one day only this November
5 best Japanese films and series that are like Squid Game
Starbucks Japan releases new mugs and tumblers for different prefectures
Boat and breakfast: this Yokohama Bay cruise comes with brunch at Bills
Kyoto's Kiyomizu-dera Temple is now open at night for a special autumn light-up