Squid Game is now the most watched Netflix series of all time, which is to say that no matter what country you're from, you're connected with millions of other people around the globe with a shared love for stressful, high-stakes narratives that hinge on life-or-death situations. If you're one of those who tuned in to watch the deliciously dark thriller, chances are you finished the show in one or two sittings and are left feeling unsure what to watch next.
If you're hungering for more tense, nail-biting drama with a splash of gore, look no further. Here's a list of the best dystopian Japanese movies and series for fans of Squid Game, including two titles that series creator Hwang Dong-hyuk referenced as inspiration when interviewed by Variety about his show.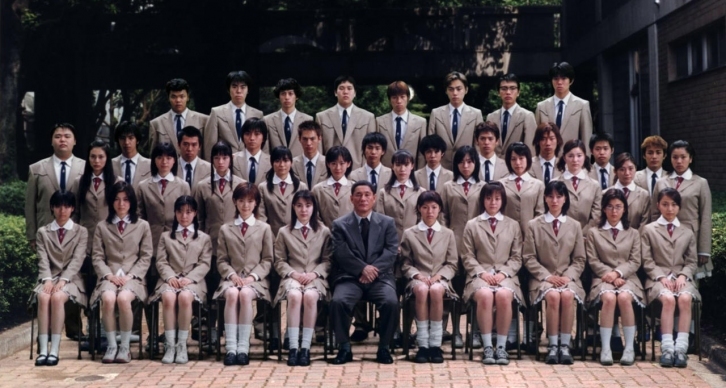 Battle Royale
Released in 2000, this gory cult classic by father-and-son duo Kinji and Kenta Fukusaku is one of the most talked about films in Japanese cinema. It's a 113-minute bloodbath in which a group of junior high-school students are taken to a remote location under the guise of a field trip and told they must fight to the death. If a student refuses to cooperate or stumbles into a 'danger zone', the metal collar locked around their neck is activated and their head explodes.
It's mindless, incomprehensible violence that at its core exposes the victims for who they really are, bringing out their best and worst traits. Based on a book and manga, it's a film that defined its own genre, inspiring countless other movies, video games and TV series – and Squid Game is (unsurprisingly) one of them.
Available on Netflix
As the Gods Will
Children's playground games where the losers die on the spot? This 2014 horror flick directed by Takashi Miike is chock-full of them, including a Japanese version of the Red Light, Green Light game you may recognise from the first episode of Squid Game.
In the story, high schooler Shun Takahata feels disillusioned with his everyday life, which is dull in comparison to the violent video games he plays on a daily basis. One day, Shun finds himself trapped in a school, forced to partake in a peculiar series of games that resemble familiar childhood pastimes, but come with dangerous consequences for the losers. The computer graphics here might look a bit wonky compared to other films of its kind, but seeing as this title comes from the same man responsible for the 1999 release Audition, this lesser known feature stands a good chance of keeping you up all night.
Available on Netflix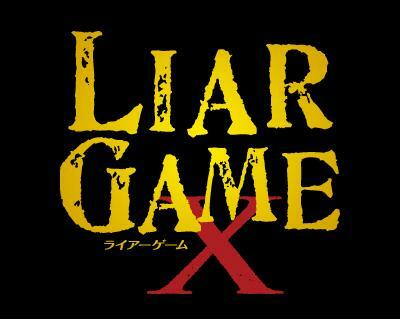 Liar Game
Okay, no exploding heads in this one, but when the characters in this series stand to end up ¥100 million in debt in a win-or-lose challenge, the circumstances are fraught enough to make your palms sweat as if it were a matter of life and death. In addition to Battle Royale, Squid Game director Hwang Dong-hyuk credited the manga Liar Game is based on as inspiration for his hit series, where similarly desperate, destitute characters are lured into a dangerous battleground for the chance of winning a small fortune.
The series begins with a sweet but naive young nurse called Nao Kanzaki. One day, Nao is given a suitcase filled with ¥100 million and told she must return it in one month, thus becoming a contestant in a competition called Liar Game. In the game, each competitor is paired up with an opponent who can try to steal their case of money, but if a person has their money taken and is unable to return it at the month's end, it means they owe ¥100 million to organisers. Nao learns that her opponent is one of her former teachers, and while she is quick to trust him at first, she soon learns that surviving the game means becoming more ruthless than she's ever been.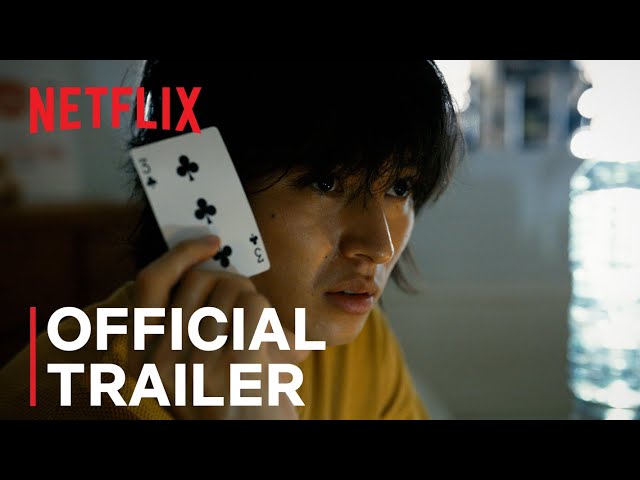 Alice in Borderland
Another Netflix production that took Japan by storm. Arisu and his two best friends meet up in Shibuya one day to look for something exciting to do. When their mischief catches the attention of nearby police, the trio escape into a bathroom only to discover they've suddenly been transported into what appears to be a real-life video game.
Live-action Netflix adaptations of manga or anime are typically poorly received by audiences, but this series packs a punch. Directed by filmmaker and video game designer Shinsuke Sato, the show kicks off with an eerie scene of a mysteriously deserted Shibuya Crossing and a series of sinister game rules implying that not every player will make it out alive.
Available on Netflix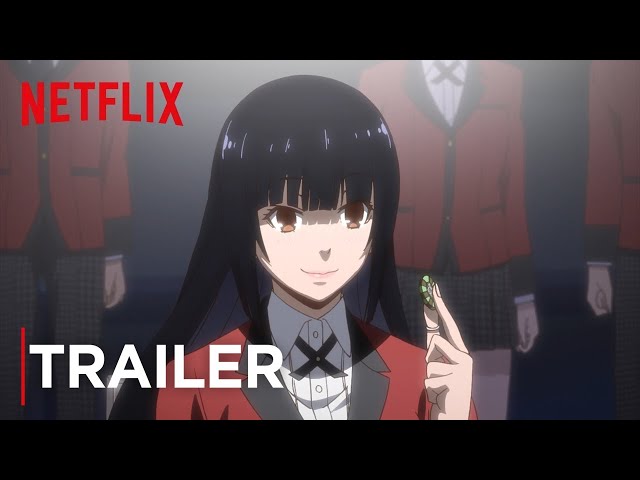 Kakegurui
The teenagers in Gossip Girl don't hold a candle to the cut-throat ruthlessness of Hyakkaou Private Academy students. At this elite private school, gambling is part of the curriculum and the students' positions in the hierarchy depend on their ability to swindle their peers over poker instead of their academic grades.
Students who come away with all the winnings are heralded as the world's future leaders, while those who lose and end up in debt are forced into servitude and become the 'pets' of their more competent classmates. The anime series, which is adapted from a manga, is every bit as twisted as it sounds, leaving you with a similar sense of dread to what you felt when you thought about the villains who invented the 'games' of Squid Game.
Available on Netflix
More from Time Out
Read by the sea at this pop-up library on Oarai Sun Beach in Ibaraki
Boat and breakfast: this Yokohama Bay cruise comes with brunch at Bills
Kyoto's Kiyomizu-dera Temple is now open at night for a special autumn light-up
Buy official Tokyo Olympics merchandise for half-price at this sale
The teamLab digital art sauna in Roppongi now offers discount entry
Want to be the first to know what's cool in Tokyo? Sign up to our newsletter for the latest updates from Tokyo and Japan.