Out with the old and in with the new: Tokyo has welcomed the new and improved JR Harajuku Station, which takes over from the adjacent historic wooden building dating back to 1924. The former Harajuku Station building is the oldest wooden station in Tokyo. It was initially scheduled to be demolished after the Tokyo 2020 Olympics and Paralympics, but with the Games now postponed, there is no news yet on whether the demolition will be delayed as well.
Servicing the JR Yamanote loop line, the new station opened earlier this year on March 21 and is a sleek, modern building offering lots of natural light through its large glass windows. It also has a little more breathing room for commuters. The new building is attached to the east and west exit gates, taking people to either the Jingu Bridge entrance of Yoyogi Park, or out towards Omotesando-dori. The new station is also directly across the street from the soon-to-open shopping complex With Harajuku, which will feature Japan's first city-centre Ikea.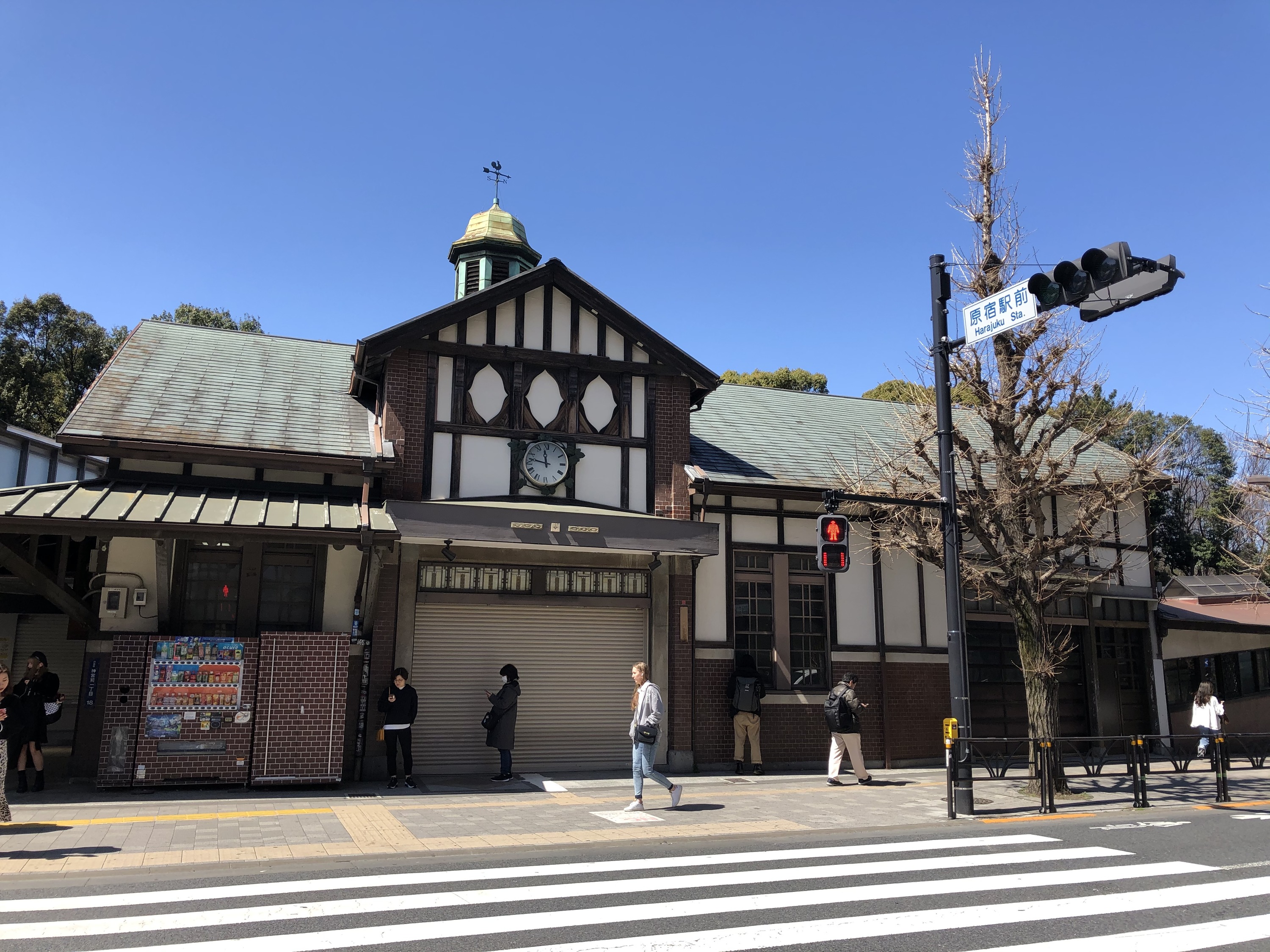 For now, you can still see the shuttered Harajuku Station building. In fact, you can hardly miss it – it's right next to the new station. The closure was mainly for safety reasons as the old wooden structure wasn't fire resistant. Plus, with the crowds that Harajuku usually attracts – especially near Takeshita-dori – the old building wasn't the most comfortable station to navigate.
Inside the new station is a NewDays convenience store selling Harajuku-themed souvenirs alongside typical konbini fare, as well as a spacious Sarutahiko café on the second floor. With plentiful seating and views of Harajuku, it's a great place to work on your laptop over a latte. The coffee shop also offers a special Harajuku blend coffee and branded merchandise, including mugs.
With the Covid-19 coronavirus still looming over the city, now might not be the best time to step out into the busy streets of Harajuku. But do keep this spot in mind for when things clear up and it's safe to start exploring the city again.
For tips on how to go out safely in Tokyo, or anywhere for that matter, visit here.


More news
Uniqlo will sell reusable Airism masks this summer
Shops and department stores currently open in Tokyo
How to wear a face mask without fogging your glasses
Help those affected by coronavirus by donating to these organisations