Right now, whether you're staying home or starting to venture out again, it's worth making time for a bit of peace and quiet over a good cup of tea. But if your collection of tea bags is starting to look a bit boring after weeks of self-isolation, we've got the solution – these ridiculously cute cat-shaped tea bags.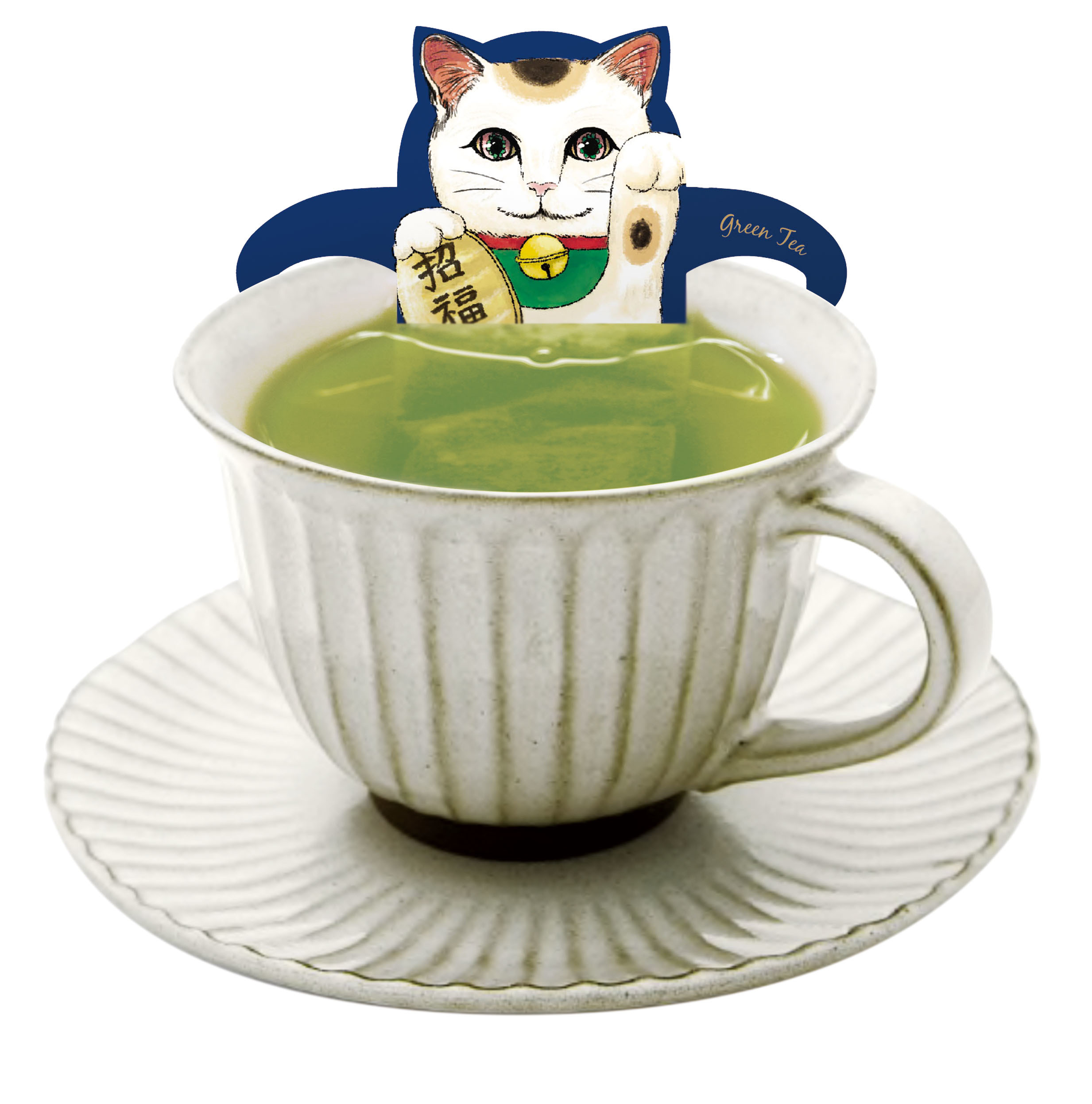 Made by the Japan Greentea Company, the popular 'Cat Cafe' series isn't your average set of tea bags. Each bag has a cat-shaped tea holder attached at the top, with arms stretching out of it, so you can hook the holder over the rim of your cup while the tea steeps. Seeing these happy felines bathing in your teacup is a sure-fire stress reliever.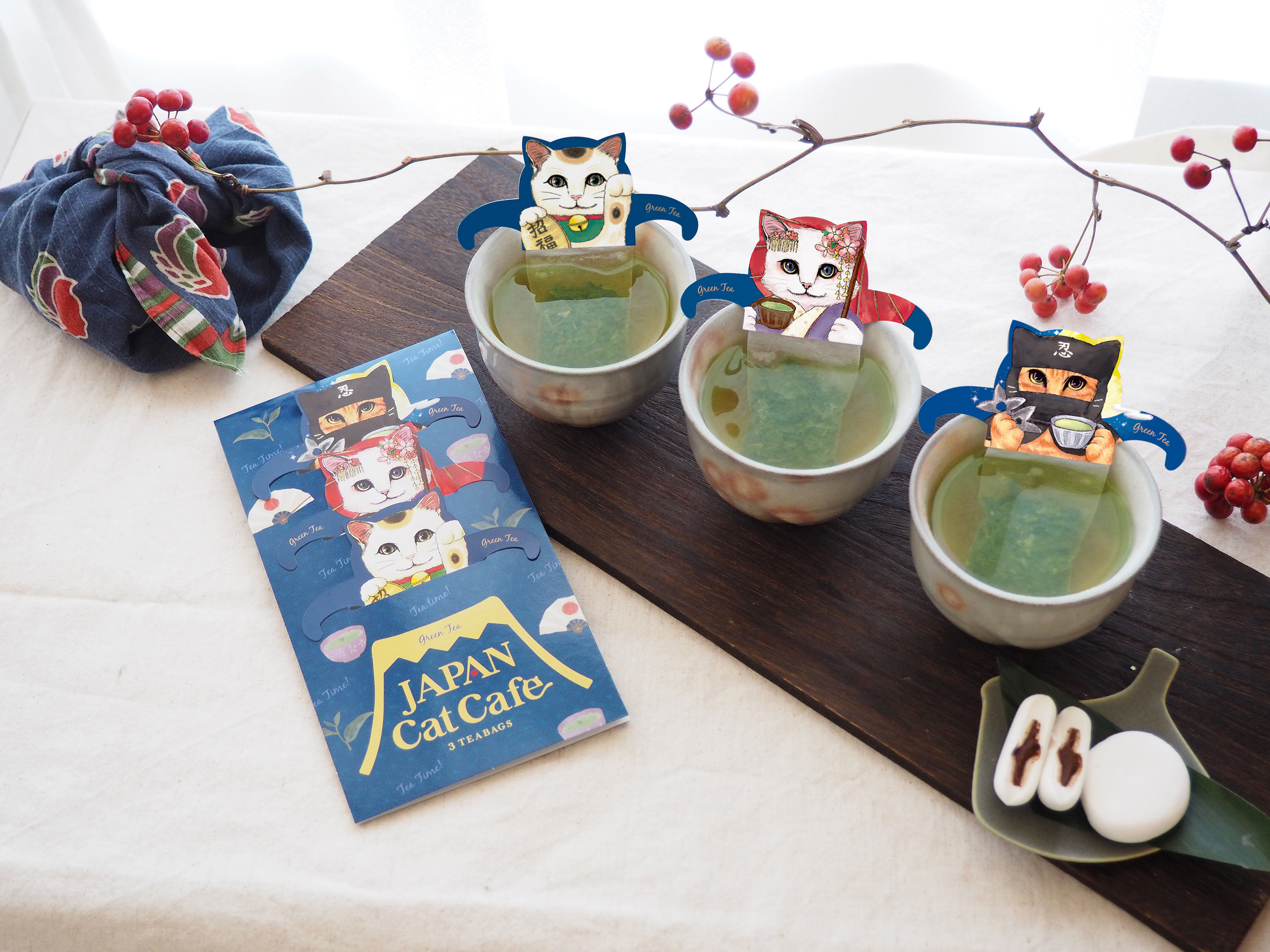 Despite its name, Japan Greentea Company sells a variety of tea blends, so you'll find anything from black and herbal tea to classic green tea and matcha powder. Each type of tea has a cat with a different outfit. Past releases had cats dressed as pastry chefs or wearing berets, but the most recent green tea set features cats dressed in traditional Japanese outfits: a ninja, an apprentice geisha and a lucky cat.
Each set includes three high-grade Japanese green tea bags, which you can purchase on the Tea Boutique website (Japanese only) for ¥540, along with a few snacks like biscuits and dried fruits to pair with your tea. Unfortunately, shipping is only available in Japan at the moment.
More to do at home
Learn more about Japanese food through these documentaries
Pamper yourself with these Japanese spa and beauty products
This Zen Buddhist temple in Kyoto is teaching Zazen meditation online
Take a virtual tour of the Tokyo 2020 Olympic stadium