Hurray, spring is finally here and this year's cherry blossom season will be extra special. Tokyo parks and gardens have lifted restrictions on sakura picnics while major cherry blossom events and festivals are making a comeback. In other words, be prepared for crowds, especially at some of Tokyo's top sakura attractions (they are popular for a reason, after all).
If you prefer a relaxing cherry blossom experience with more elbow room, this list is for you. We've rounded up a few of the more spacious and less crowded (only relatively, to be honest) cherry blossom sites around Tokyo for you to enjoy.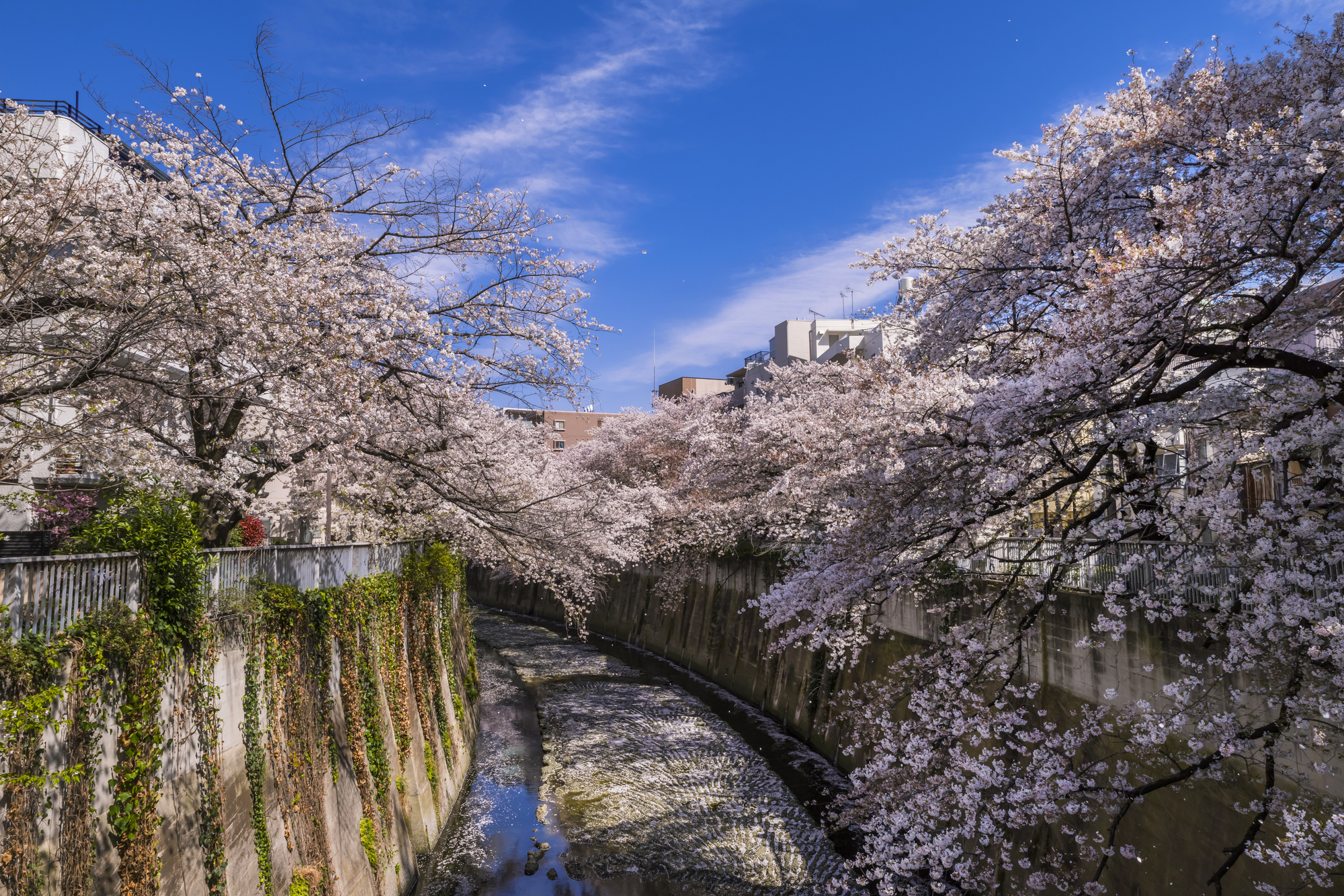 Kanda River
The Kanda River is one of the lesser-known sakura spots in Tokyo. It has similar views to the Meguro River in Nakameguro, but minus the crowds. While several stations are within walking distance from the river, a good access point is Edogawabashi Station, whose Exit 1A leads you directly to the start of the sakura stretch. Double your blossom viewing with a stop by the pristine and scenic Higo-Hosokawa Garden, which is also along the Kanda River.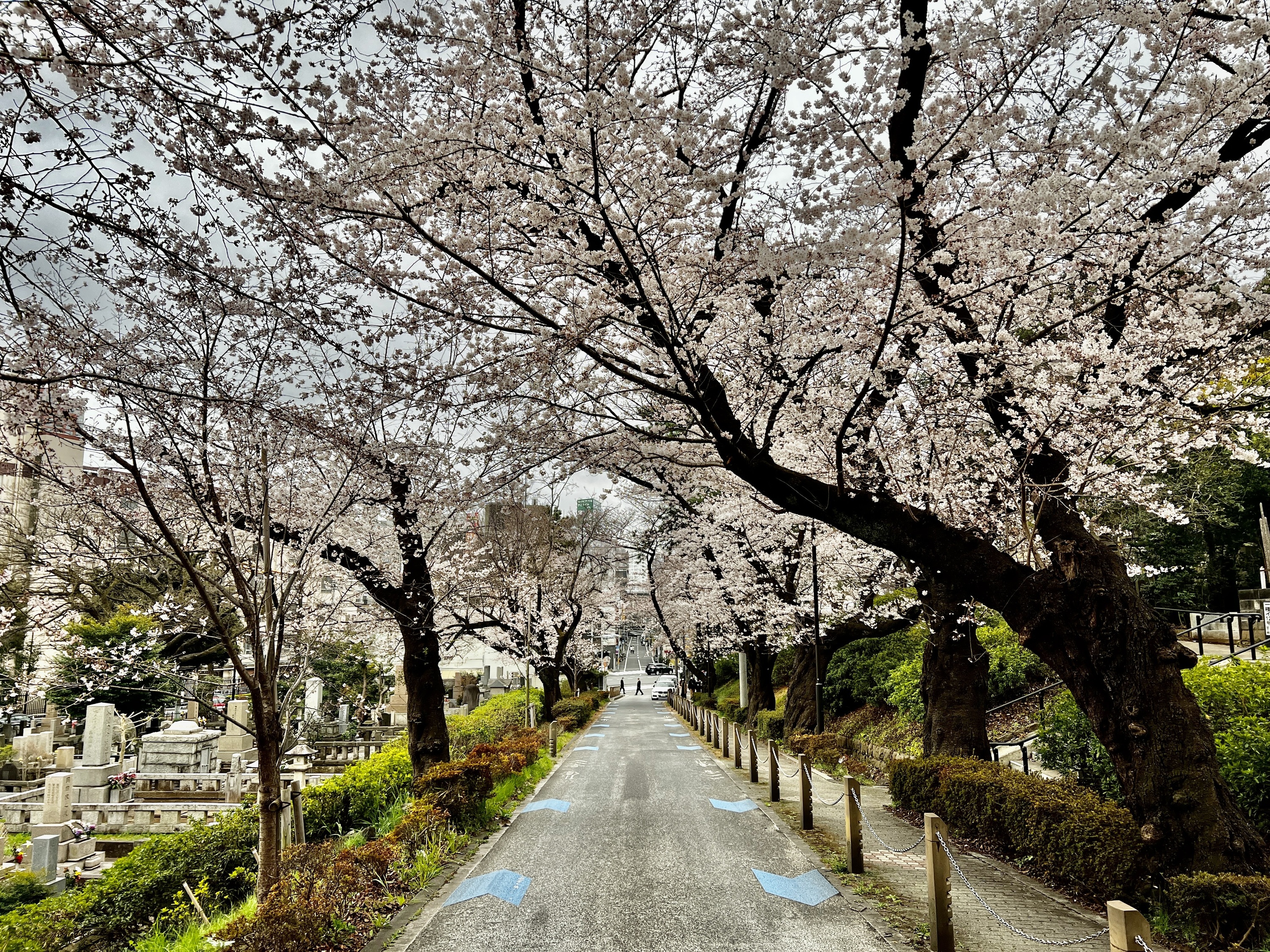 Located in the upscale neighbourhood of Aoyama, this cemetery has been around since 1874. It's where many of Tokyo's most significant personalities were laid to rest. The site also has a lot of sakura trees, and it's especially beautiful in spring. Since this is a cemetery, it sees less crowds and has a more quiet and subdued atmosphere.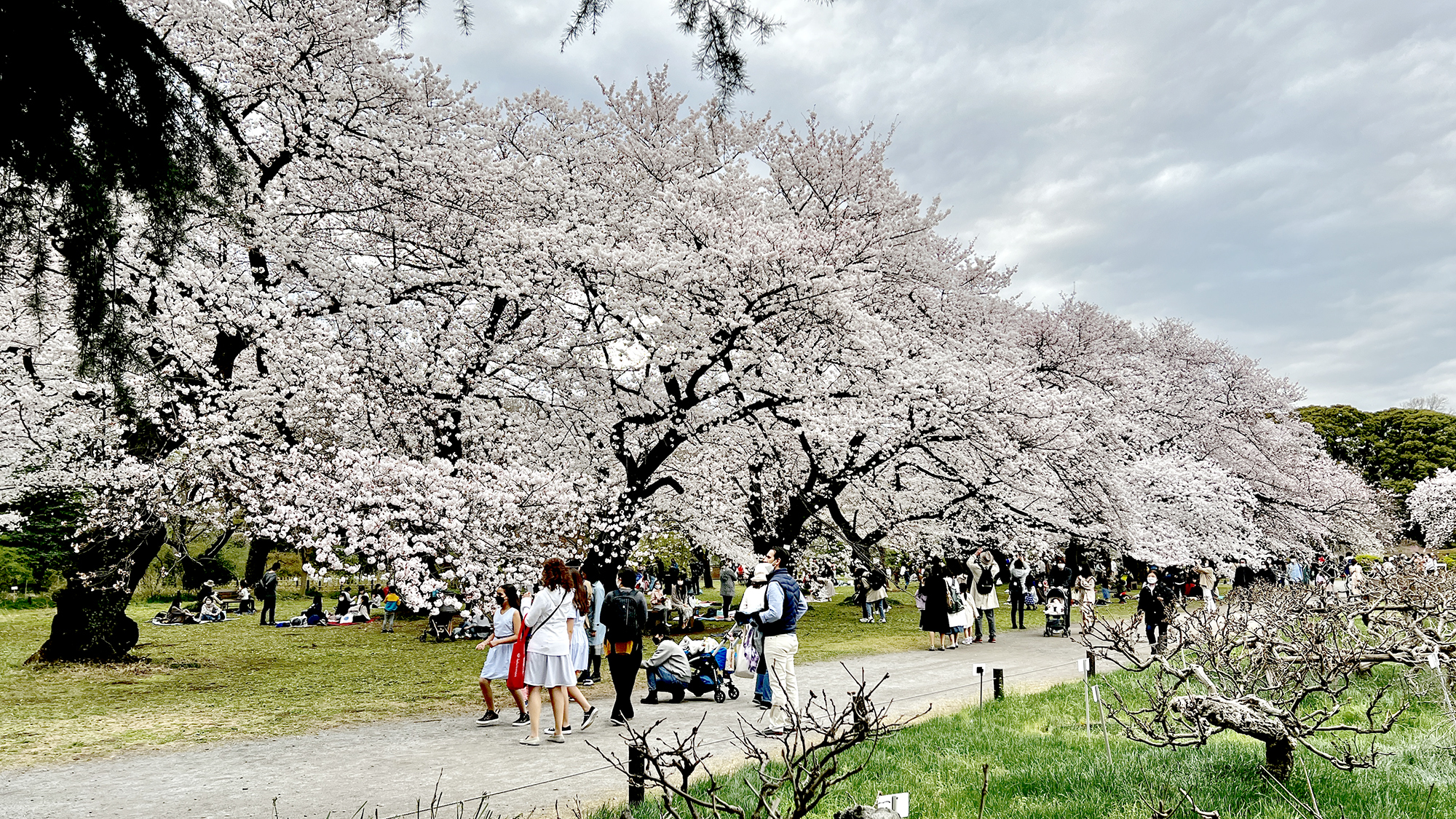 Run by the University of Tokyo, this botanical garden is out of the way and hence sees less tourist traffic. However, it has a huge sakura section, with some of the tallest and biggest cherry trees we've seen in Tokyo. Their canopies are so big they provide the perfect pink shade for a scenic cherry blossom picnic.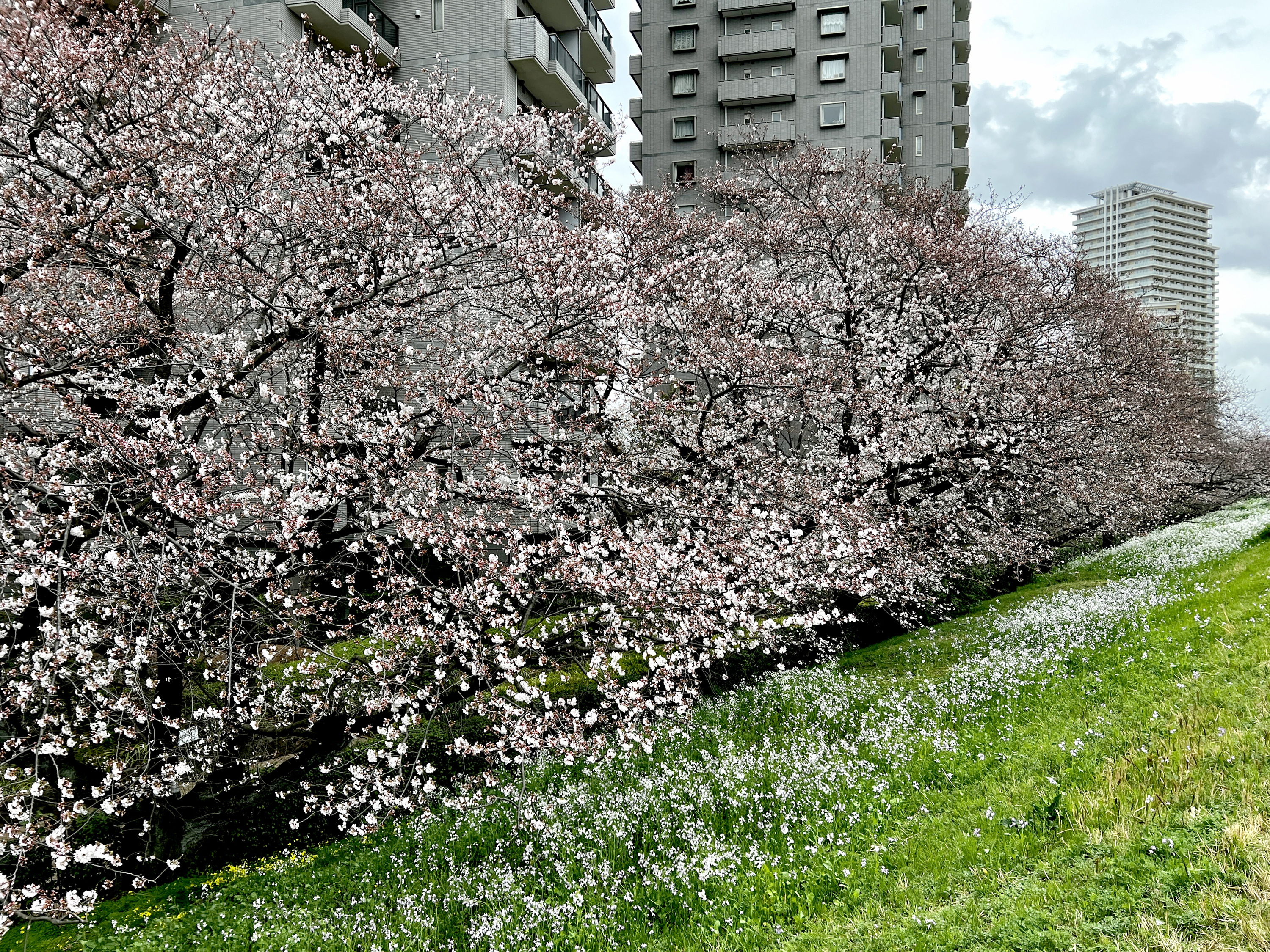 Tamagawa Gas Bridge Green Space
This riverside stretch of greenery is home to several baseball fields. It also has a long stretch of cherry trees growing on grassy slopes, making this an unusually beautiful sight.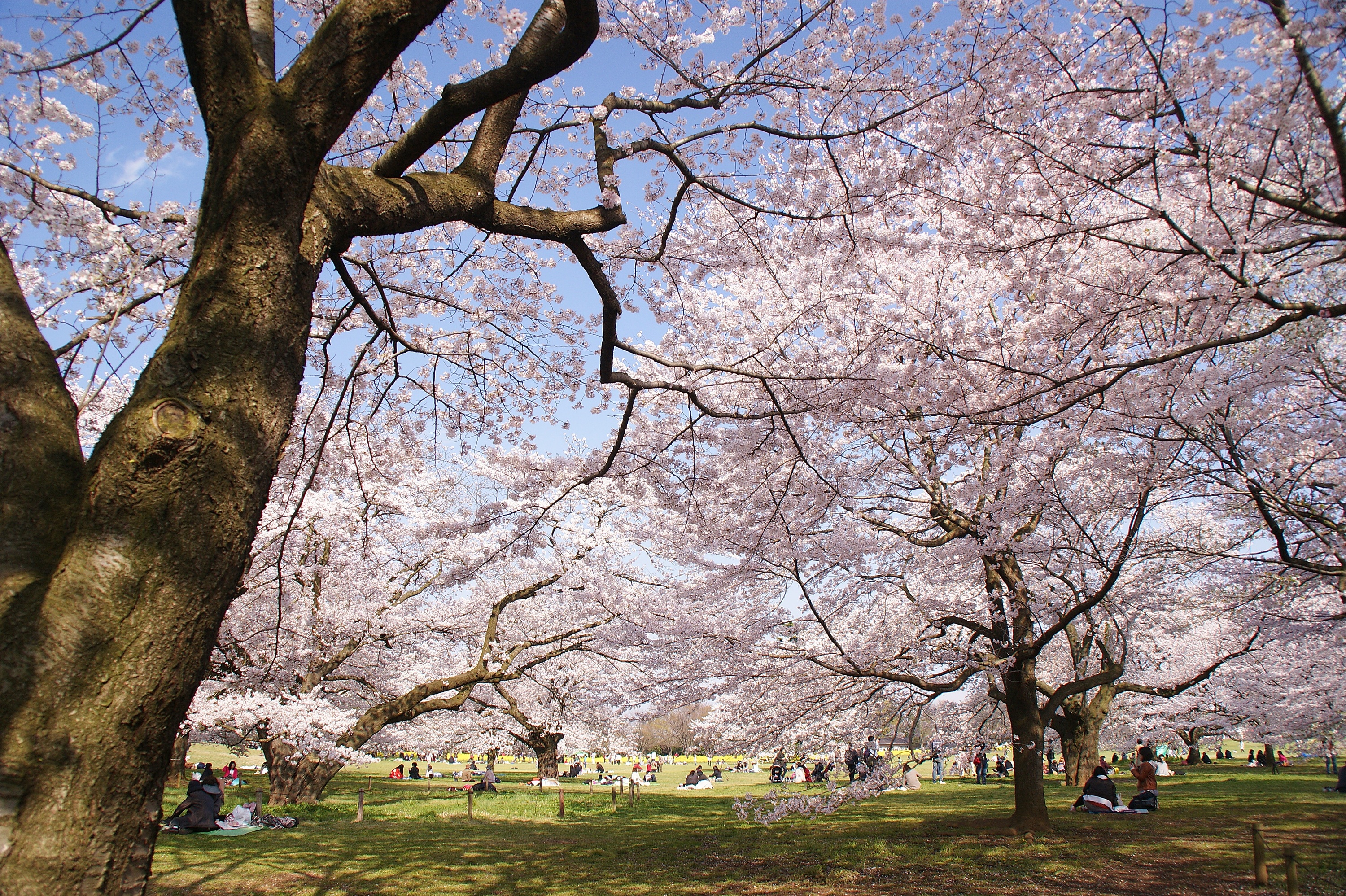 Located in Tachikawa, Showa Kinen Park is a massive outdoor space with different flowers blooming throughout the year. The cherry blossoms are particularly spectacular as they sit against rows of nanohana (canola flowers), so the park becomes a beautiful blend of yellow and pink petals. The spacious size of the park also means that you can keep a good distance between yourself and others. Entry is ¥450.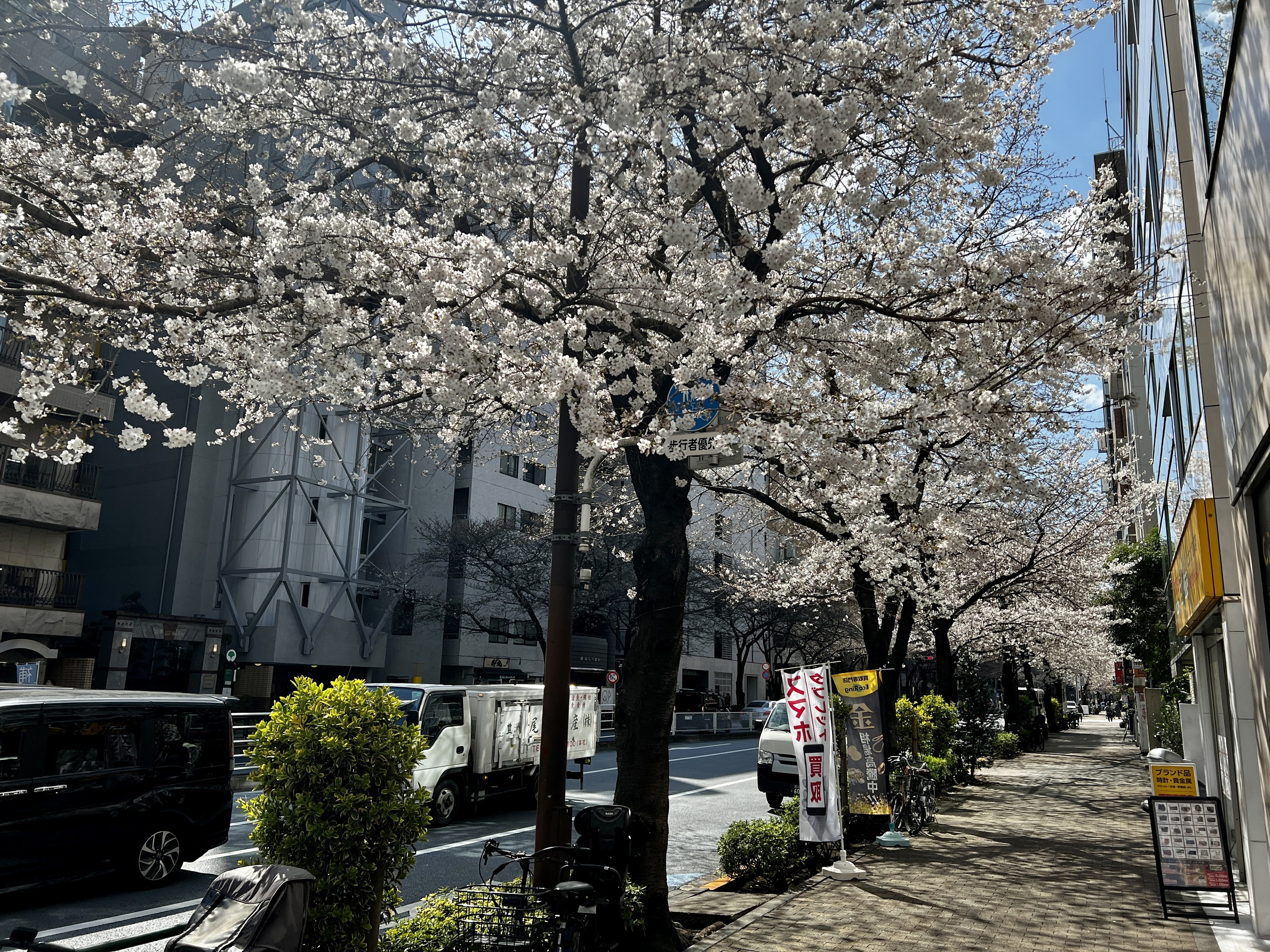 Meiji-dori
The stretch of road between two Shibuya neighbourhoods, Hiroo and Ebisu, makes for a scenic walk as you can stroll under massive cherry blossom trees. The street is generally not crowded and you can hop into the cafés and restaurants along the way.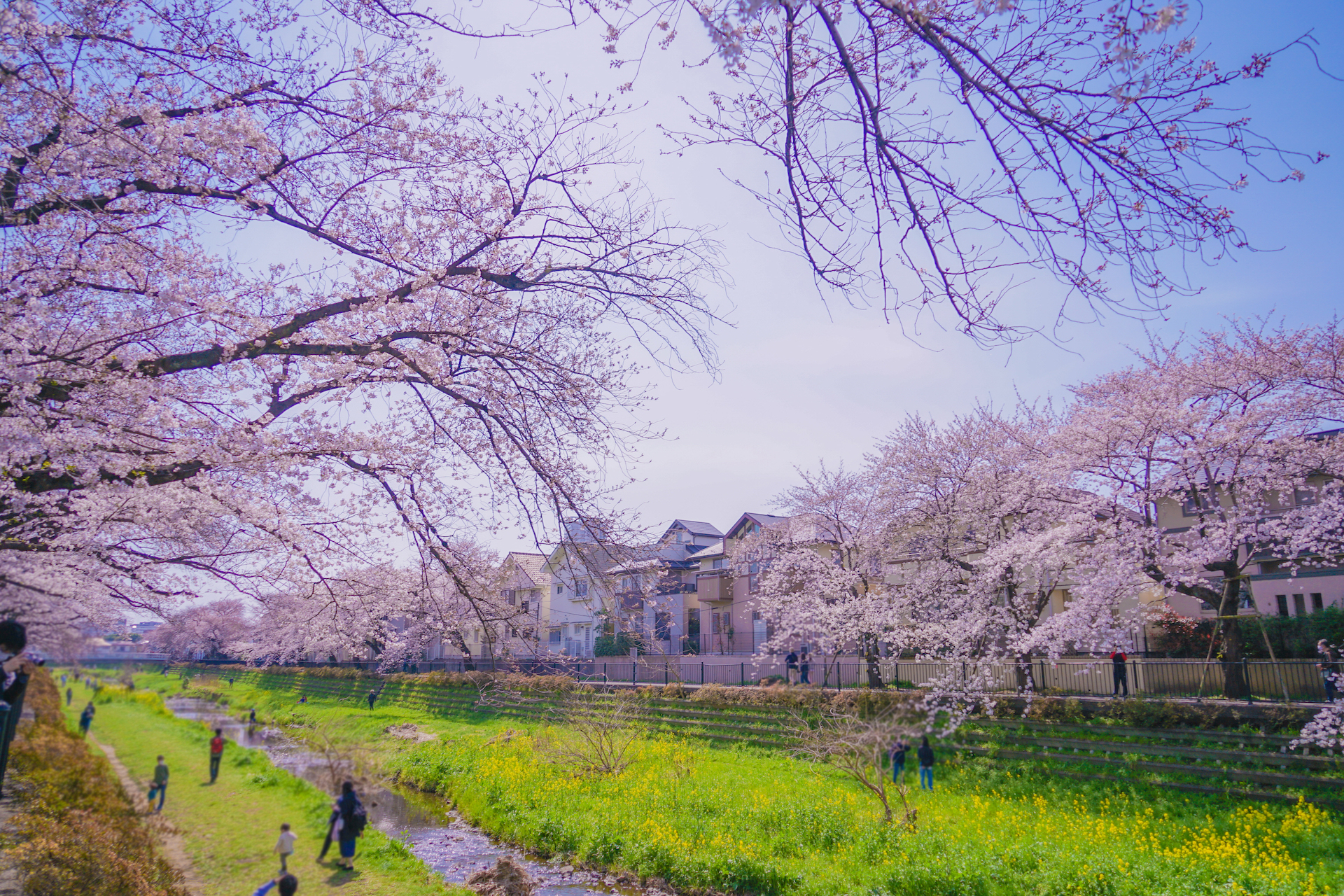 Nogawa River
Nogawa River runs through the suburb of Chofu and is most famous for its cherry blossom light-up in the evenings. Regardless, this lesser-known sakura spot is still great to visit during the day as it sees fewer people than most other parks.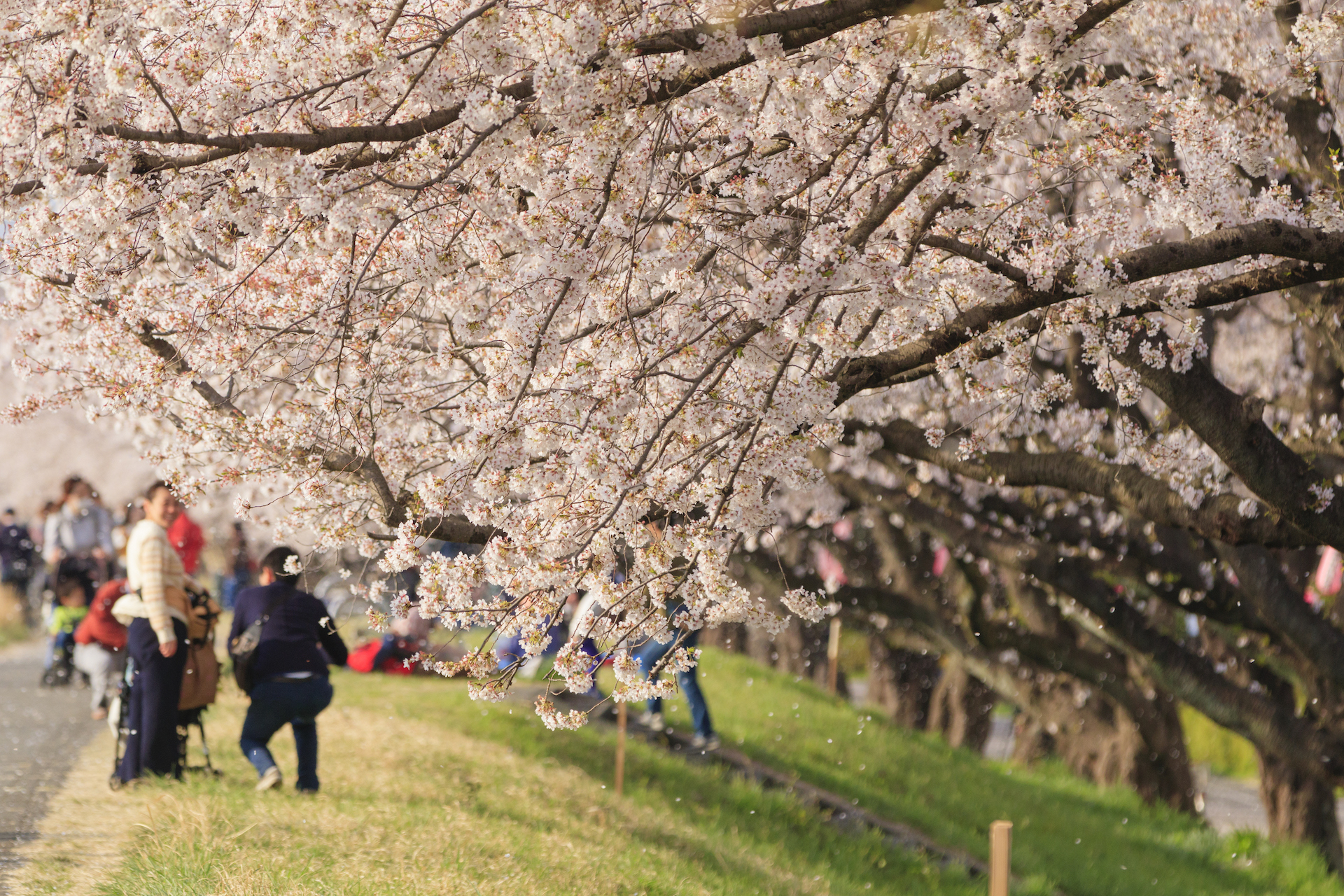 Tama River
If you're willing to head to the outskirts of Tokyo for sakura, you can enjoy the 2.5km stretch of cherry trees along the Tama River in Fussa. Located in western Tokyo, Fussa usually hosts a sakura festival under these trees. Although the festival has been cancelled, you can still enjoy strolling under the blossoms which make for some pretty great pictures. The sakura trees stretch south of Mutsumi Bridge, and you can get there within a quick 15-minute walk from Haijima Station.
More from Time Out Tokyo
These are the 7 best experiences in Japan according to Japan Travel Awards 2023
Everything we know about Tokyo's new Harry Potter attraction opening in June 2023
This abandoned bathhouse in Saga is now a cool teamLab exhibition and modern spa
The massive snow corridor at Tateyama Kurobe Alpine Route is opening in spring
Kanto's largest tulip festival has 550,000 blooms – and it's near Tokyo
Want to be the first to know what's cool in Tokyo? Sign up to our newsletter for the latest updates from Tokyo and Japan.