Read before you go: Here are the official notices from park authorities regarding cherry blossom activities at the respective venues.
Spring may be just around the corner, but some cherry blossom festivals have already been cancelled to curb the spread of Covid-19 over sakura season. Plus, many Tokyo parks are discouraging people from gathering under the trees in large groups this year. We know it can be hard to resist the fleeting blossoms, but staying away from crowded places, like some of Tokyo's busy sakura spots, is in everyone's best interests. So if you absolutely must go out to see the flowers, we've rounded up a few of the less crowded, more spacious cherry blossom sites around the capital. Just remember to stay safe, wash your hands regularly, and keep a good distance between yourself and others.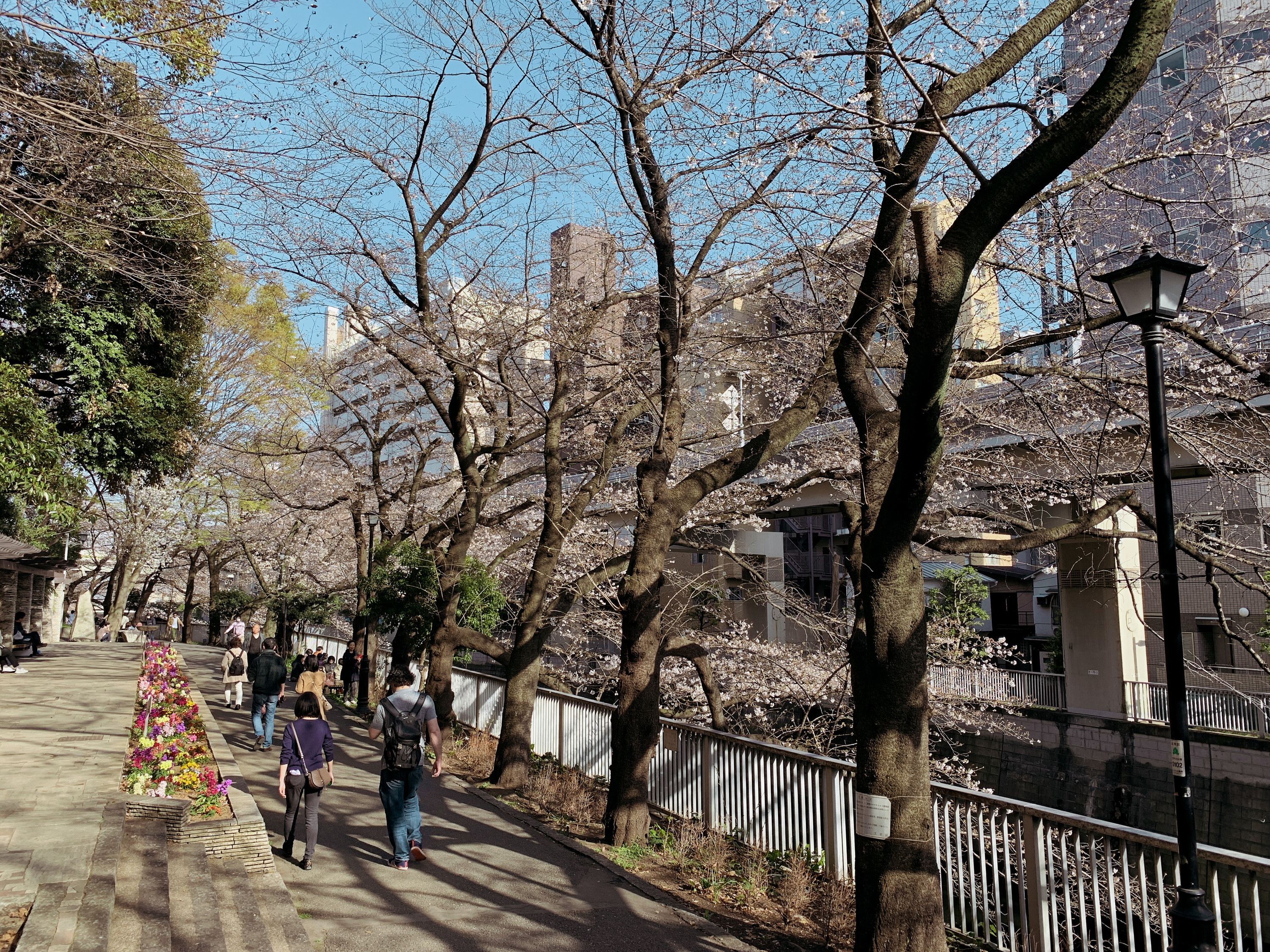 Kanda River
The Kanda River is one of the lesser-known sakura spots in Tokyo. It has similar views to the Meguro River in Nakameguro, but minus the crowds. While several stations are within walking distance from the river, a good access point is Edogawabashi Station, whose Exit 1A leads you directly to the start of the sakura stretch. Double your blossom viewing with a stop by the pristine and scenic Higo-Hosokawa Garden, which is also along the Kanda River.
Located next to the Kanda River, Hotel Chinzanso is a secret sakura spot; its immaculately landscaped and secluded Japanese garden boasts a beautiful tiered pagoda and cherry trees. Here you'll find eight different species of cherry trees and is a rare oasis of blooms in central Tokyo.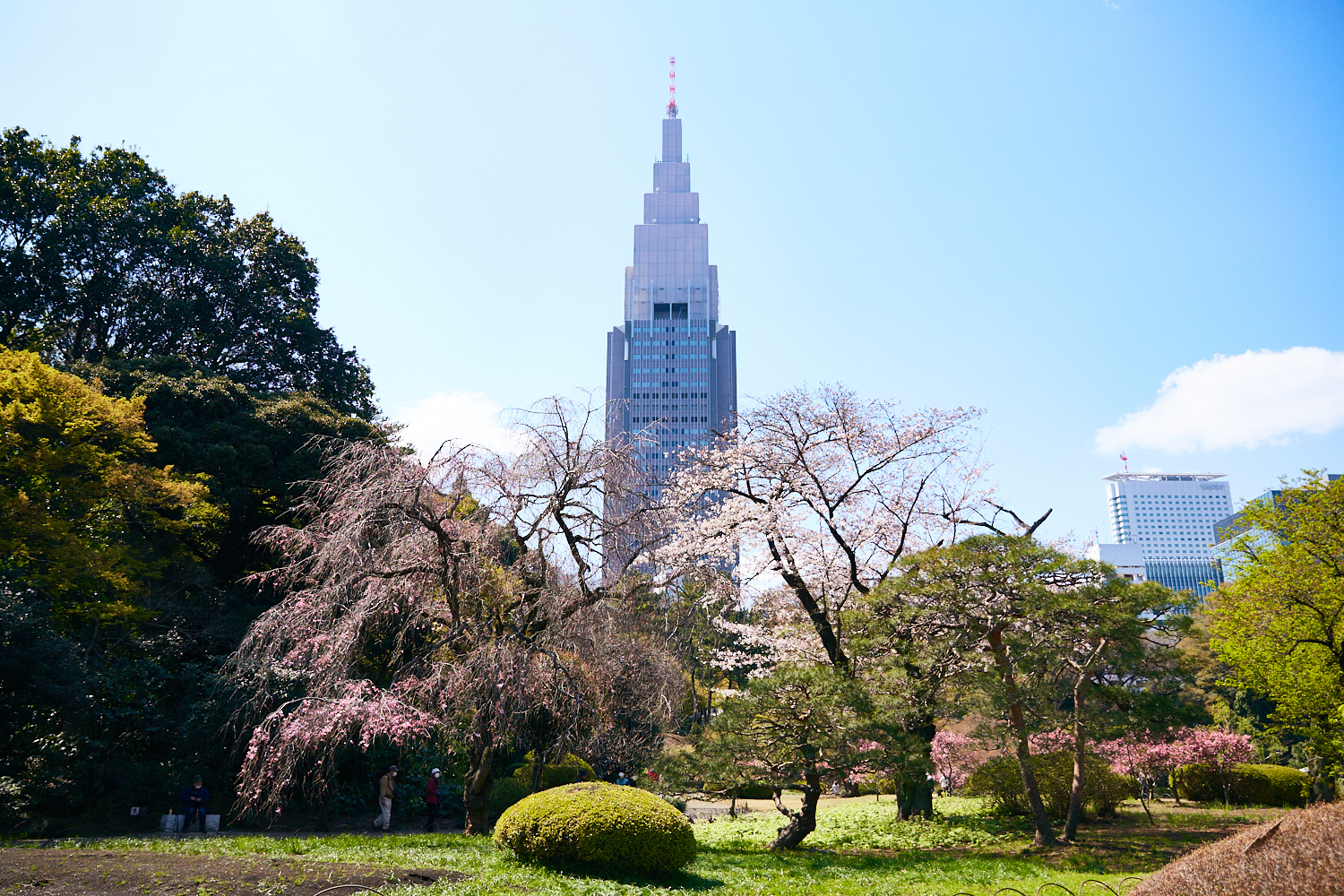 Although this is one of Tokyo's major gardens and sakura spots, the sheer expanse of the park means there is usually plenty of room to spread out and keep a safe distance from others during your visit. Shinjuku Gyoen is home to countless cherry trees – most of them huge and offer shade under their pink canopies. Do note that there is a ¥500 entrance fee.
Note: Advanced reservations are required to enter the park and can be booked online until Sunday April 25. You can either pre-purchase a ticket online with a specified date and time or apply for a pre-booked numbered ticket. For more information, visit the booking website.
Located in Tachikawa, Showa Kinen Park is a massive outdoor space with different flowers blooming throughout the year. The cherry blossoms are particularly spectacular as they sit against rows of nanohana (canola flowers), so the park becomes a beautiful blend of yellow and pink petals. The spacious size of the park also means that you can keep a safe distance between yourself and others. Entrance fee is ¥450.
Note: All paid areas of Showa Kinen Park are temporarily closed. To see available areas open to the public, visit the official website (Japanese only).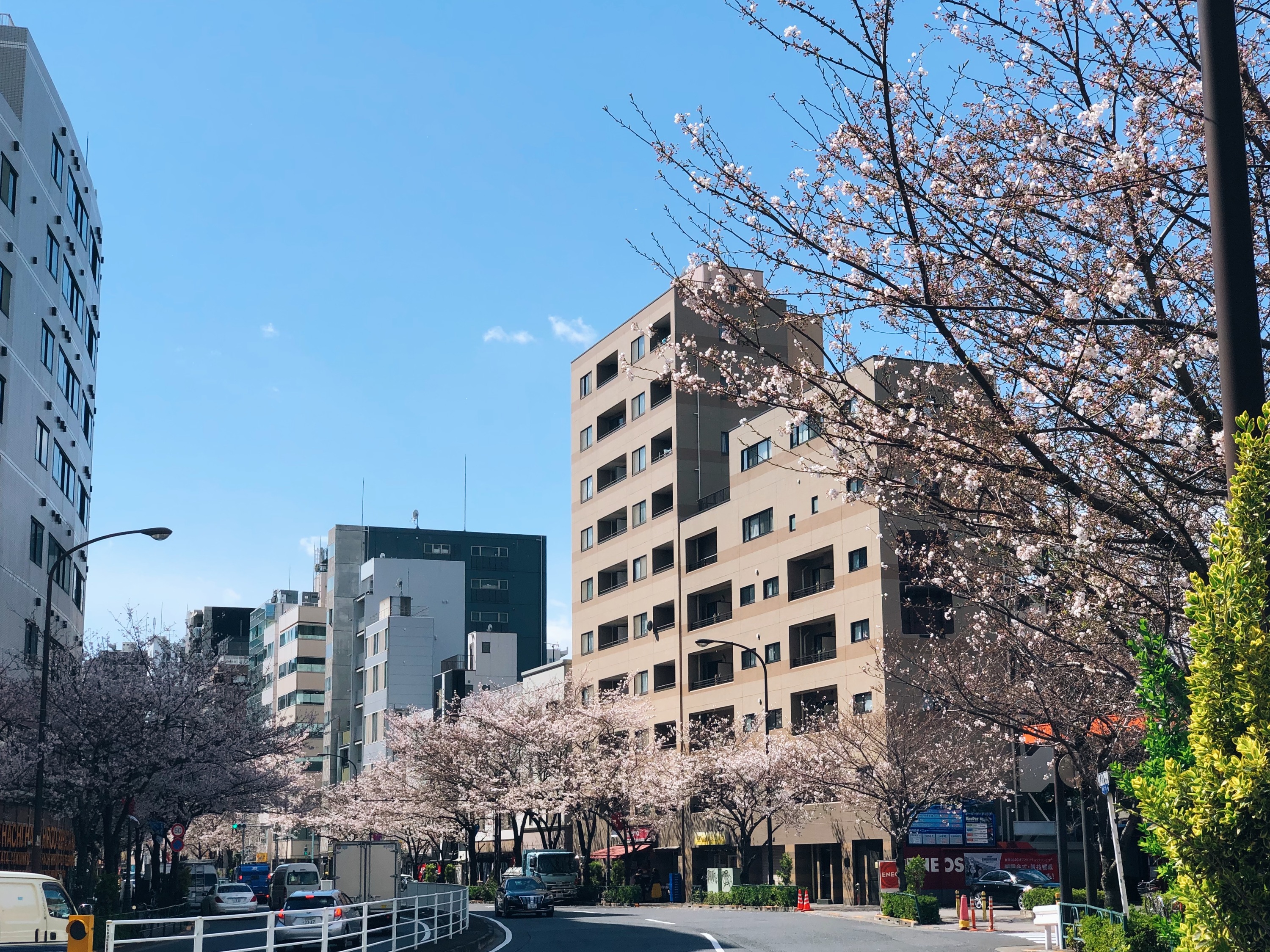 Meiji-dori
The stretch of road between the Shibuya neighbourhoods of Hiroo and Ebisu is a pleasant place to walk as you can stroll under massive cherry blossom trees. The streets are generally not crowded and you can hop into the many cafés and shops along the way.
Nogawa River
Nogawa River runs through the suburb of Chofu and is most famous for its cherry blossom light-up in the evenings. No announcement has been made about the light up this year, but last spring it was unfortunately cancelled. Regardless, this lesser-known sakura spot is still great to visit during the day as it sees fewer people than most other parks.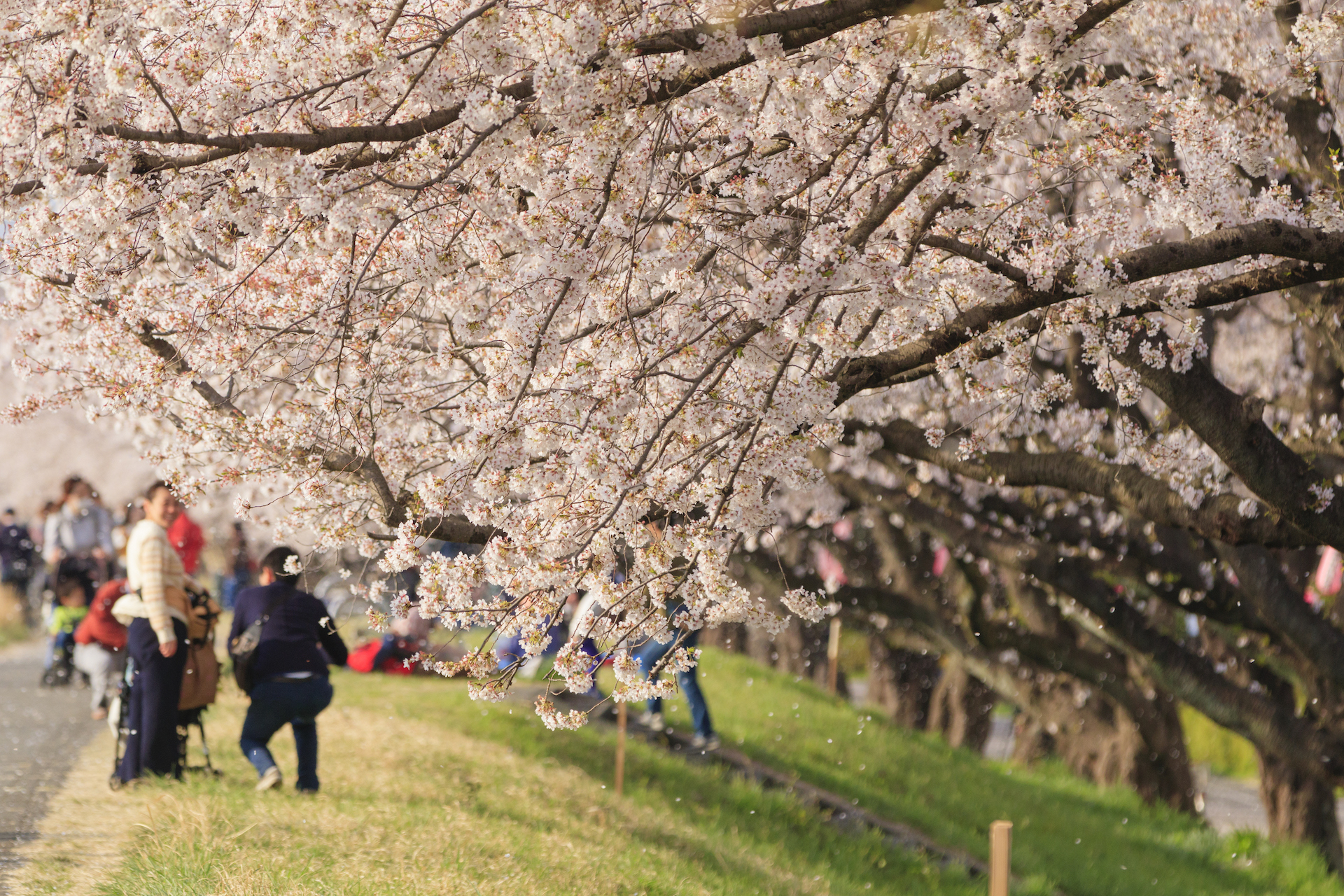 Tama River
If you're willing to head to the outskirts of Tokyo for sakura, you can enjoy the 2.5km stretch of cherry trees along the Tama River in Fussa. Located in western Tokyo, Fussa usually hosts a sakura festival under these trees. Although the festival has been cancelled, you can still enjoy strolling under the blossoms which make for some pretty great pictures.
More from Time Out Tokyo
See all the spring flowers in bloom at Garden Necklace Yokohama for free
You can play Japan's favourite taiko drumming game for free on TikTok
See a million nemophila flowers blooming at Osaka Maishima Seaside Park this spring
Tokyo snags seven spots in Asia's 50 Best Restaurants 2021
Take an open-air bus or boat tour through Tokyo's best cherry blossom spots
Want to be the first to know what's cool in Tokyo? Sign up to our newsletter for the latest updates from Tokyo and Japan.