Tokyo's normally bustling hotels are still suffering from a lack of tourists due to the Covid-19 pandemic, with many business travellers even opting to stay home and Zoom instead. With Japan unlikely to open to international visitors again before spring, Shinjuku capsule hotel Anshin Oyado Premier has switched things up, turning some of its sleeping compartments into mini offices.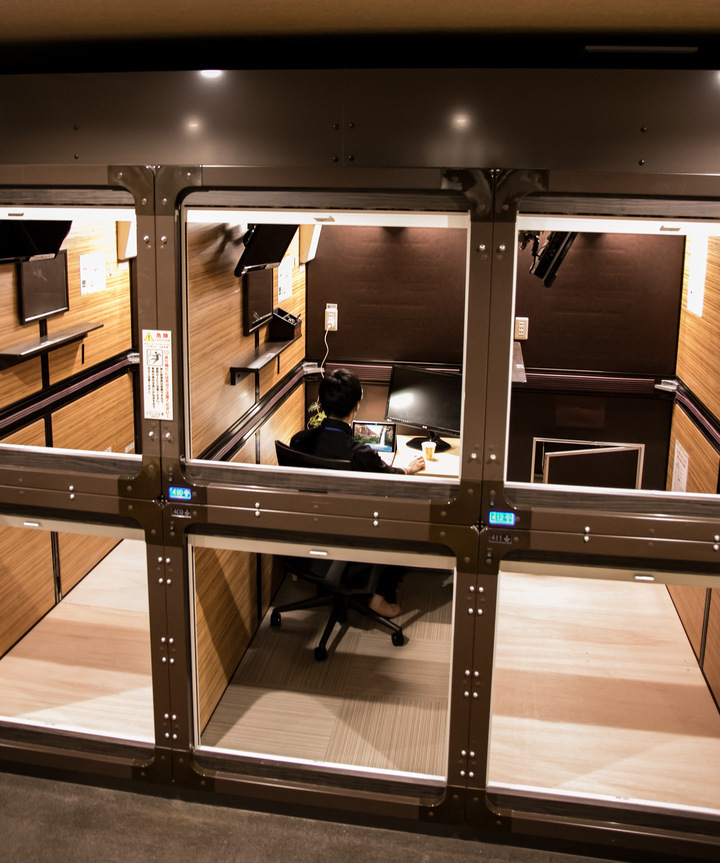 Now dubbed Pasela Co-Work, the fourth floor of the hotel boasts 17 individual work pods, made by combining two sleeping capsules into a single space, each of which is outfitted with a desk, office chair, power outlets and an air purifier. For just ¥500 per hour (with discounts if you book for five hours or more), you can set yourself up and get some work done.
Plus, there's free wi-fi, printers and copy machines, even a drink bar on the third floor with unlimited beverages (including wine). You can also borrow screens, cables, chargers, mice, keyboards and more for free, so you basically only need to bring your own computer.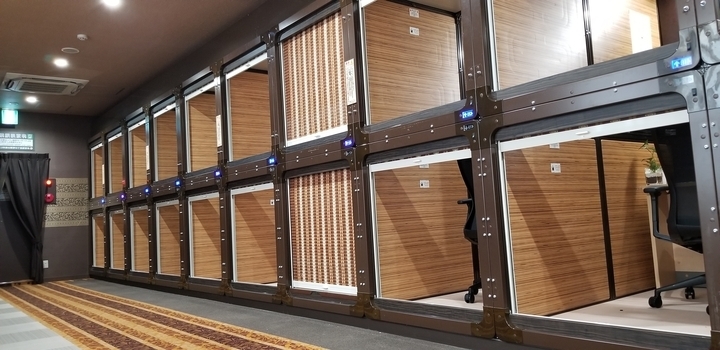 Of course, being former sleeping pods, these little offices don't have doors, but you can still close the blinds at the top and bottom for privacy.
For an extra ¥500 (towel included), you can even use the hotel's onsen bath, or take a nap in one of the sleeping pods on another floor. Unfortunately, although the co-working area is open to women and men, the hotel and bath are strictly men-only.
If a boxy little office sounds like what you're looking for, then just head to the hotel – no advance reservation necessary. Just make sure to bring your credit card, transport IC card or top up your digital wallet, because the venue doesn't take cash. Business hours are 9am-11pm during the week, and 9am-10pm Saturday, Sunday and holidays.
More from Time Out Tokyo
This Japanese teahouse is offering tea ceremonies via Zoom
The 11 biggest Japanese trends in Tokyo in 2020
Tokyo still has more Michelin-starred restaurants than any other city in the world
Japan's latest KitKat is made with chocolate aged in Scotch whisky barrels
Watch: this Pikachu ASMR video is the distraction you need right now
Want to be the first to know what's cool in Tokyo? Sign up to our newsletter for the latest updates from Tokyo and Japan.