It seems Moshi Moshi Rooms, the company behind some of the most unique Airbnb apartments in Harajuku, hasn't stopped creating eccentric accommodation for travellers in Tokyo. This time, they've built a flat fusing elements of sumo wrestling with Japanese sento (public baths). Called the Dosukoi – which is an encouraging yell during sumo matches – the apartment is located in the same building as its aforementioned sister flats and it provides space for five people.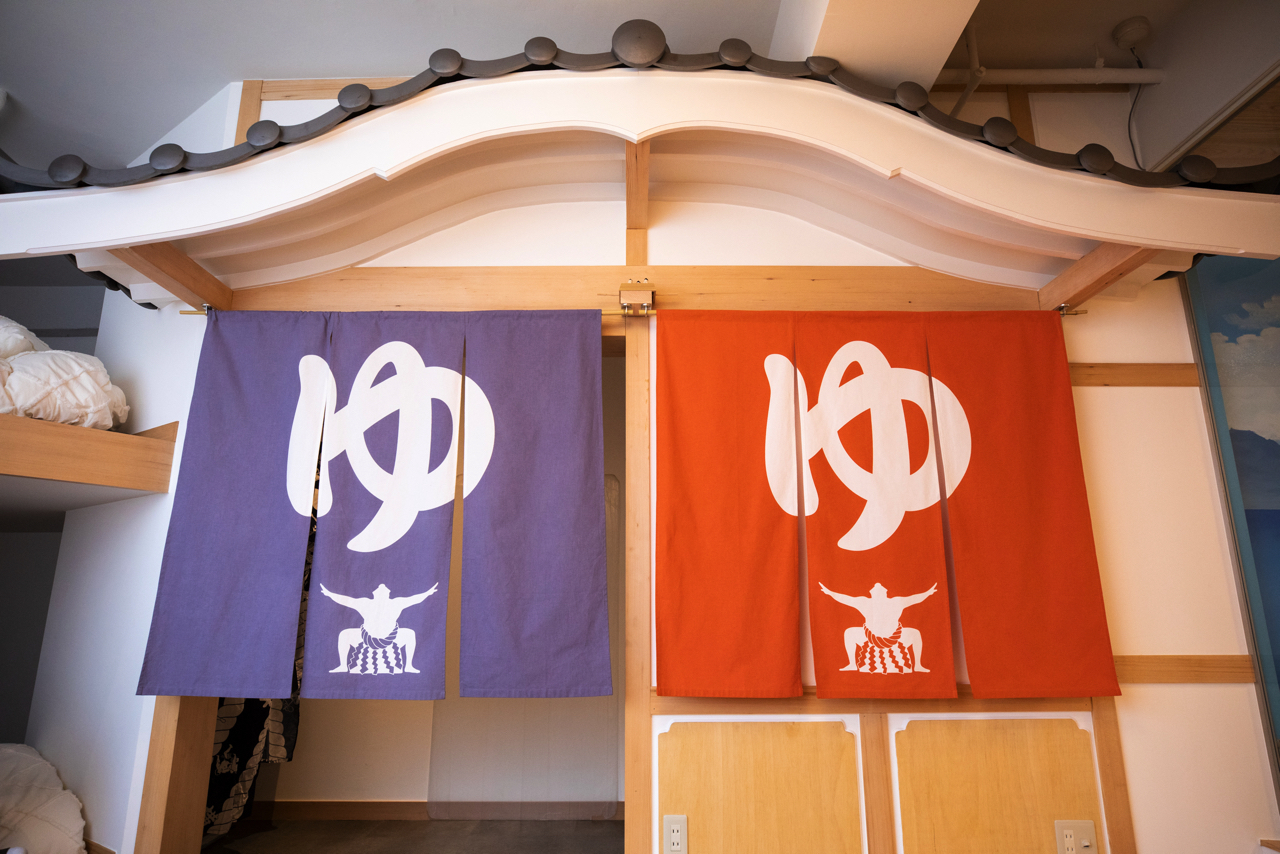 The entrance resembles those of traditional sento bathhouses, with tiled roof and a pair of noren curtains containing the Japanese character ゆ (yu), which stands for hot bath and hot water.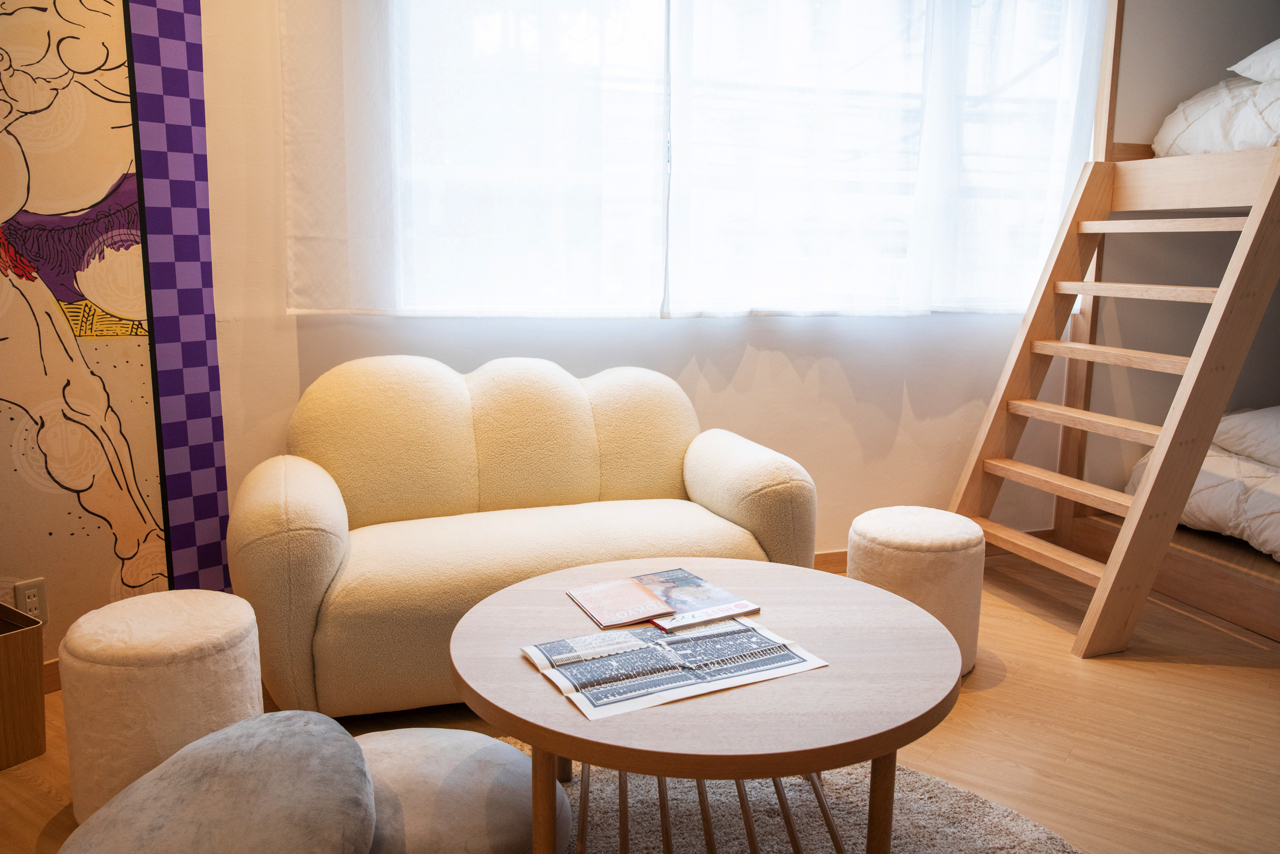 The living room furniture, including the sofa, rug and chairs, are kept in simple white and beige colours to create the atmosphere of a sumo ring. The large, colourful wallpaper shows sumo wrestlers in action.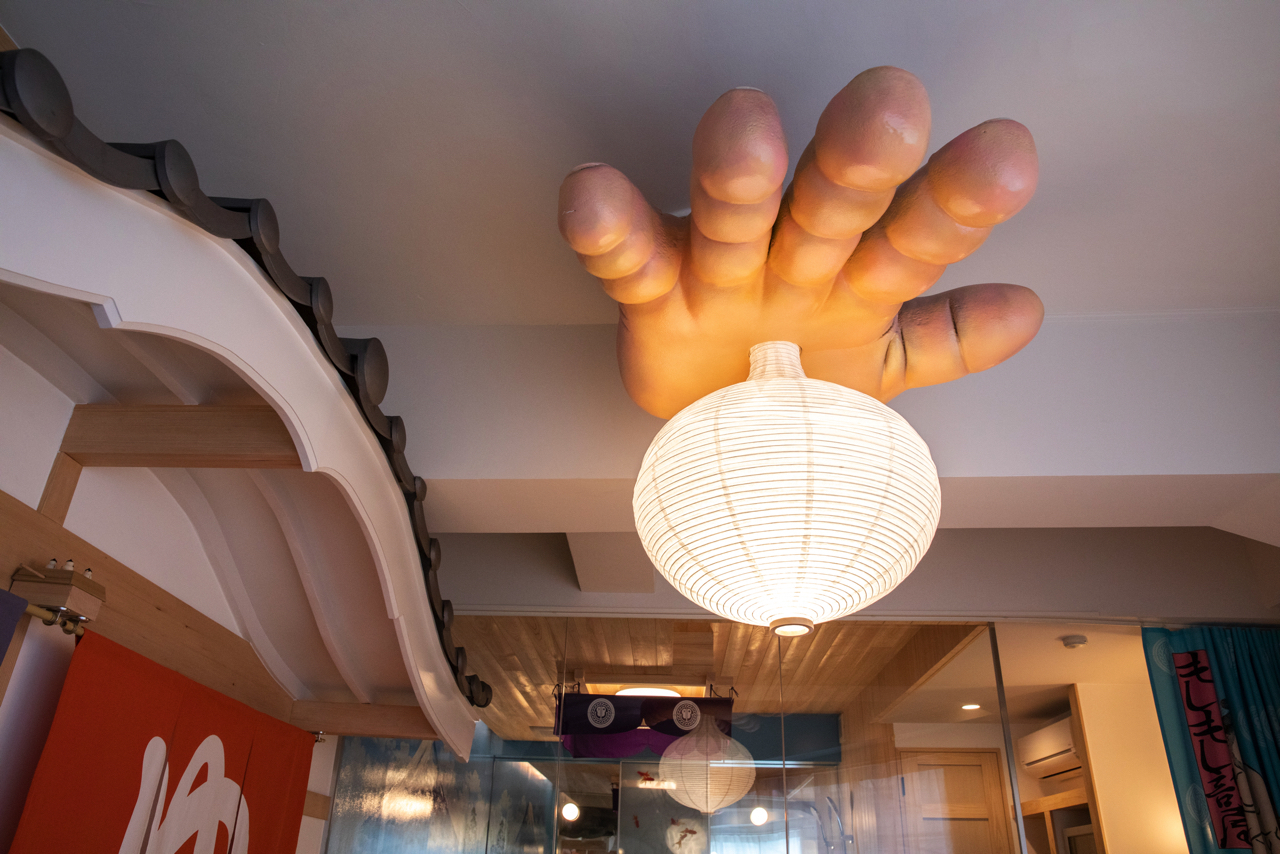 The central light is attached to a massive wrestler's hand, illustrating the sheer strength of a rikishi (sumo wrestler).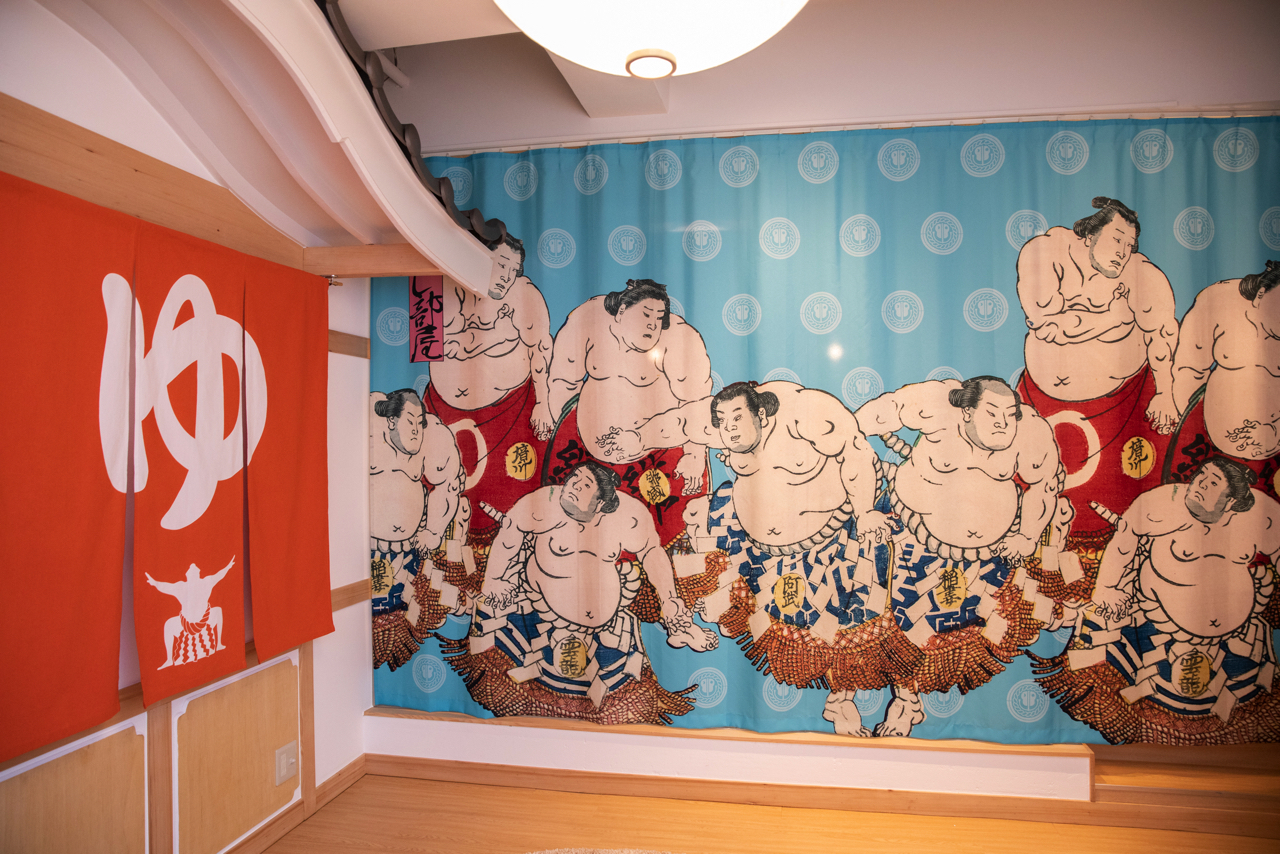 Behind this sumo-themed shower curtain, you'll find the stunning sento-themed bathroom.
The bathroom is by far the highlight of the apartment, complete with a round bathtub made from Japanese cypress, which can fit three to four people. Above the bathtub is a lamp surrounded by a purple mizuhiki-maku curtain, which usually hangs above a sumo ring.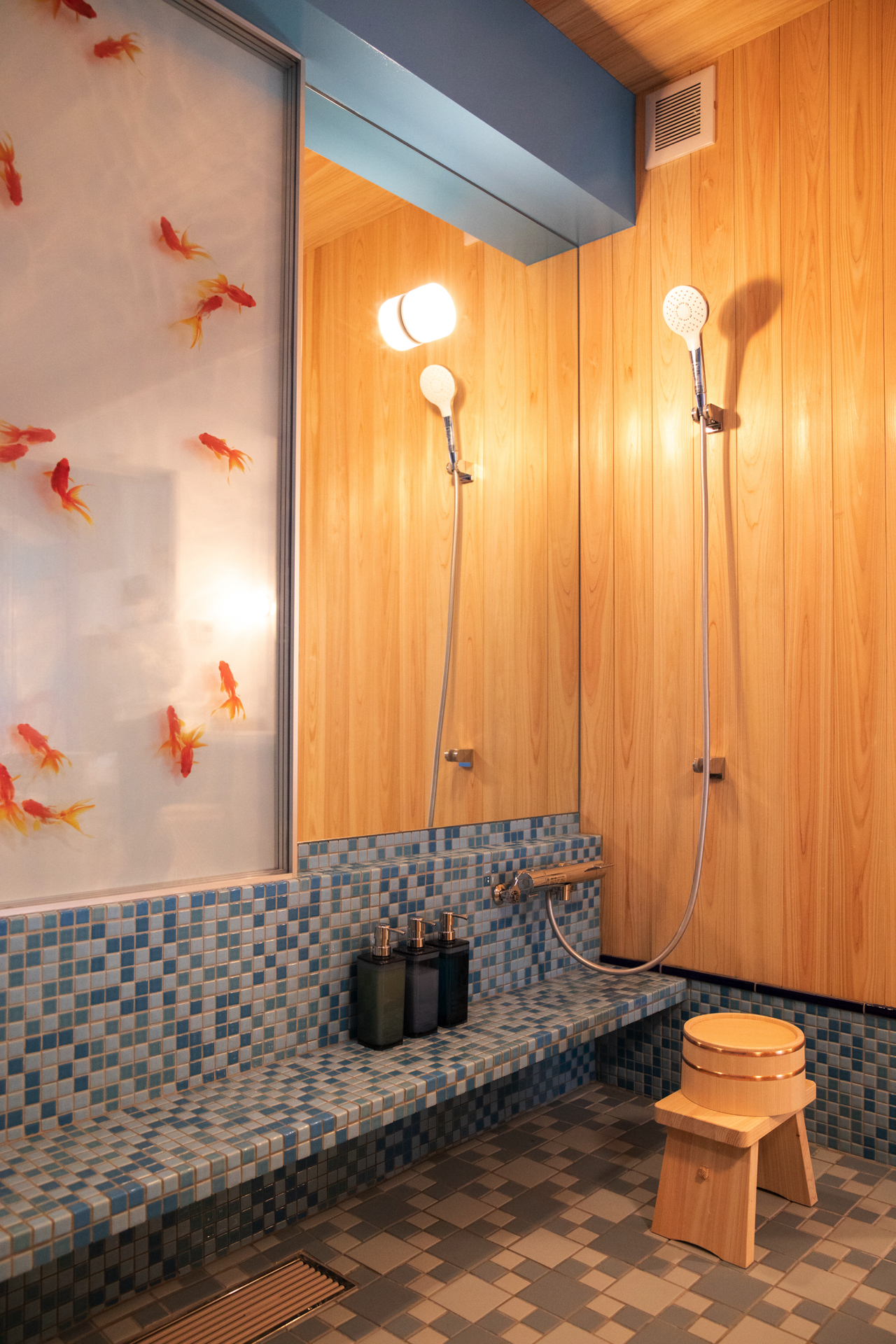 It's a traditional practice in Japanese public baths to wash your body before entering the tub, so the bathroom also boasts a tiled shower, with realistic goldfish 'swimming' behind glass.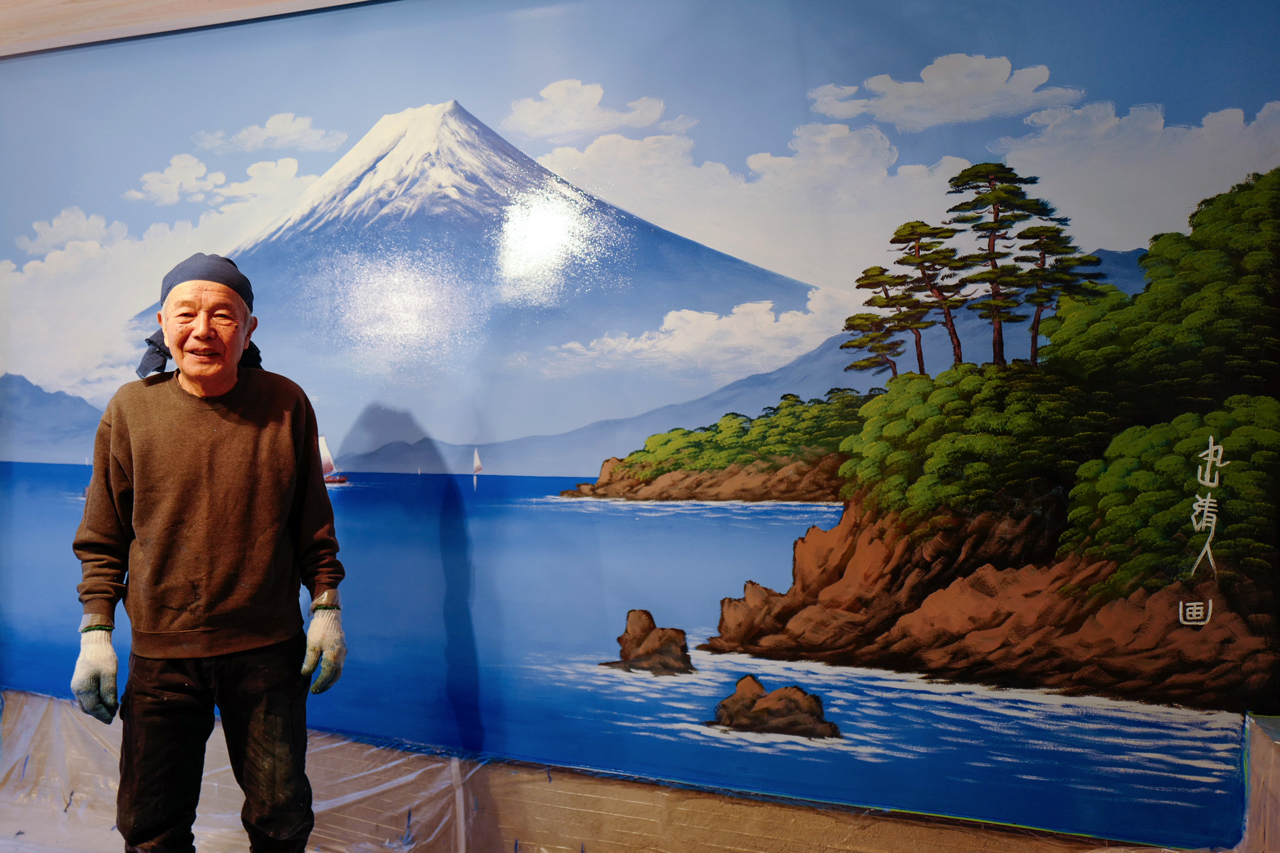 The large mural of Mt Fuji, which you can admire from the bathtub, was painted by Kiyoto Maruyama, one of only three remaining Japanese bathhouse artists.
The Dosukoi apartment is located on the second floor, but unfortunately, the building has no elevator. So anyone who brings too much luggage will need to show off their sumo strength on the stairs – or ask Moshi Moshi Rooms for help when checking in.
For more information, check Moshi Moshi Rooms' website.
This article was originally published on May 12 2020 and updated on March 6 2023.
Most popular on Time Out Tokyo
4 new Japanese films and series coming to Netflix in March 2023
Daiso opens a massive new flagship ¥100 store in Ikebukuro
A massive new six-storey gaming arcade is opening in Akihabara in March
The 2023 Japan cherry blossom forecast is here – updated March 3
Survey: People miss Japan more than any other country in the world
Want to be the first to know what's cool in Tokyo? Sign up to our newsletter for the latest updates from Tokyo and Japan.