You know the drill: a new month brings a new set of outstanding films and series to add to your watchlist, and this March is no exception. One of the highlights to check out is the series 'FM999: 999 Women's Songs' directed by Makoto Nagahisa, whose film 'And So We Put Goldfish In The Pool' won the Short Film Grand Jury Prize at Sundance in 2017. We're also getting episodes from the fourth and final season of 'Attack on Titan' and a wacky new Japanese variety show called 'Ariyoshi Assists'.
Bear in mind that not all of these films offer English subtitles and regional restrictions may apply.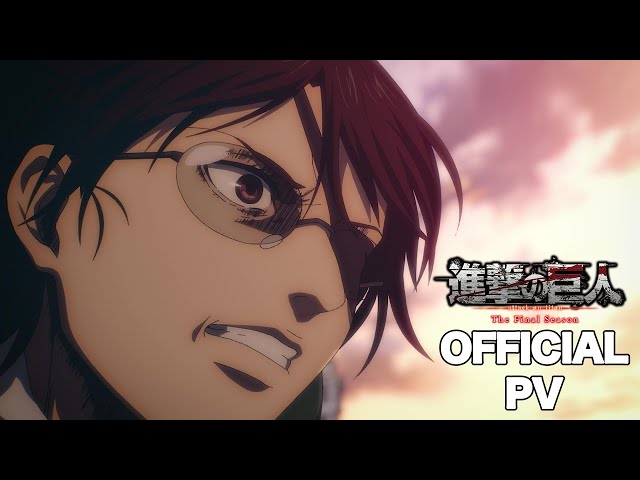 Attack on Titan: The Final Season (Part three)
Synopsis: In a world where humanity lives behind three enormous walls that protect them from man-eating giants called Titans, a young boy named Eren Yeager, his adopted sister Mikasa Ackerman, and their friend Armin Arlert join the military to fight against the Titans and uncover the secrets of their world. Eventually, the trio discover that the Titans are not mindless monsters but instead are humans who have been transformed into Titans by a mysterious power. They also learn that there are factions within the government who are manipulating the situation for their own gain.
Overview: Attack on Titan is an anime series based on the manga of the same name by Hajime Isayama. The series has four seasons, with the first airing in 2013, the second in 2017, the third in two parts (2018 and 2019), and this final season split into three parts. The dark and captivating anime has been highly praised for its compelling characters, shocking twists and unique story, which explores themes such as freedom, humanity and the consequences of war.
Coming March 4.
FM 999: 999 Women's Songs
Synopsis: This musical series revolves around 16-year-old Kiyomi Koike (Hina Yukawa) as she navigates life with a mysterious DJ in her head who answers her questions about womanhood by selecting and playing songs that convey messages about love, identity, school and friendships. In every episode, Kiyomi is transported to another world where she learns valuable life lessons from a group of influential female singer-songwriters. Each episode features three songs that inspire and guide Kiyomi in applying these lessons to her daily life.
Overview: From Sundance-winning director Makoto Nagahisa comes this delightful musical series featuring a stellar cast, including Kiko Mizuhara, Rie Miyazawa and Koharu Sugawara.
Coming March 1.
Ariyoshi Assists
Synopsis: Showbusiness veteran Hiroiki Ariyoshi is one of Japan's most popular television hosts. In this new variety show, however, he takes the backseat as a mere assistant to a rotating set of celebrity guest hosts who are put in charge of each episode.
Every episode is built around a unique concept and format catered to highlight the special talents of the hosts. Both established comedians and up-and-comers participate and attempt to conquer the various challenges proposed by the hosts, all while trying to land jokes about the absurd set-ups that Ariyoshi suddenly throws at them. Of course, this almost always results in sheer chaos, but that's exactly what makes these wild and unpredictable segments so entertaining.

Overview: Crazy Japanese television is back on the rise! In this absurd new variety show coming to Netflix, look out for famous Japanese celebrities and comedy legends as they brave exploding soda bottles, slime wrestling matches and goodness know what else.

Coming March 14.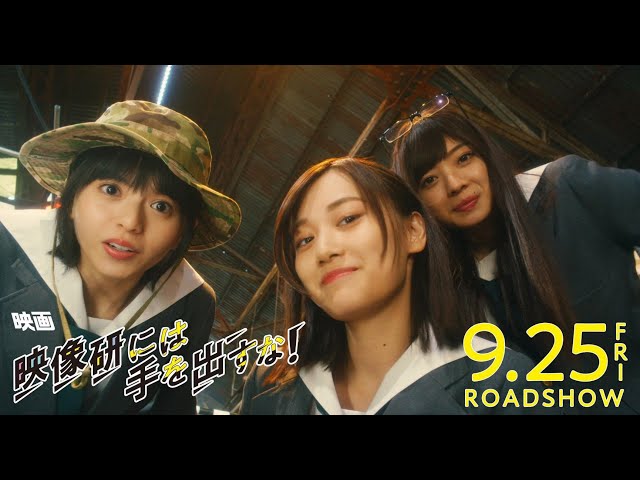 Keep Your Hands Off Eizouken
Synopsis: Midori Asakusa, a high school student with a passion for anime, has joined forces with her friends Sayaka Kanamori and Tsubame Mizusaki to establish an independent animation club at school. Midori leads the creative aspect and Sayaka handles the administrative tasks, while Tsubame brings their ideas to life with her animation skills. The trio make a powerful team, but their ambitions face a potential setback when the meddlesome student council threatens to interfere with their plans.
Overview: 'Keep Your Hands Off Eizouken' (also known as 'Eizouken ni wa Te wo Dasu na!' in Japanese) is based on the eponymous Japanese manga series written and illustrated by Sumito Owara. Shortly before it was made into a live-action film, the manga was adapted into a 12-episode anime series, which is also now available on Netflix.
Coming March 3.
More from Time Out Tokyo
The giant Gundam in Yokohama will be staying until March 2024
Winter cherry blossoms are now in full bloom at Shinjuku Gyoen in Tokyo
The 2023 Japan cherry blossom forecast is here – updated
This new sakura collection is only sold at Starbucks Reserve Roastery Tokyo in Nakameguro
A giant Doraemon airship is coming to Tokyo and Osaka
Want to be the first to know what's cool in Tokyo? Sign up to our newsletter for the latest updates from Tokyo and Japan.