Wearing a face mask has become the new norm in the age of Covid-19 coronavirus. What's more, quirky new face masks and accessories are being released regularly, each with a distinctive twist or handy feature. The latest entry on the list is a new smart face mask by Japanese start-up Donut Robotics, which doubles as a translator.
The translating face mask, known as the C-Face Smart Mask, wirelessly connects via Bluetooth to a smartphone or tablet and pairs with a dedicated app. When the wearer speaks into the mask, the app can transcribe their words into translated text. Plus, the mask can also make phone calls, or intensify the speaker's voice. Currently, the smart mask can translate Japanese into eight languages: English, Chinese, Korean, French, Spanish, Bahasa Indonesia, Thai and Vietnamese.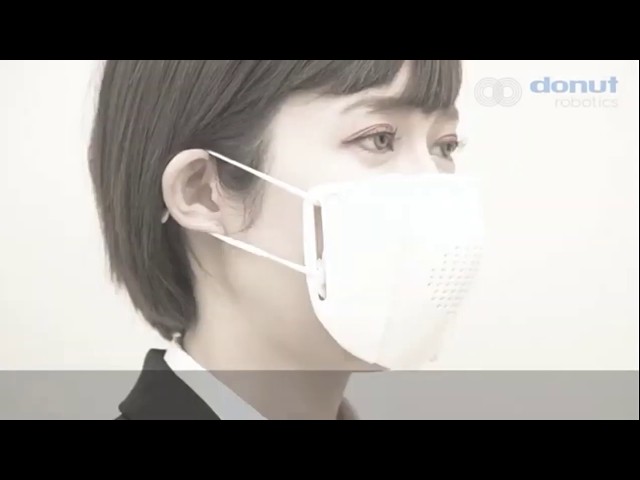 The idea for the C-Face Smart Mask came about as Donut Robotics was looking for a creative way to help people – and the company itself – get through the pandemic. To fund the development, Donut Robotics sold company shares via a crowdfunding site, raising a total of ¥28 million.
The face masks will first launch in Japan in September, with the goal of expanding later into China, Europe and the United States. In Japan, the face masks will retail for about ¥3,980 each. These masks might just be the perfect gadget for globetrotters – whenever international travel is back on the agenda, that is.


More news
Japan's new Go to Eat campaign will provide discounts at restaurants
Five things to do at the 2020 Yokohama Triennale – in person or online
Florentijn Hofman's Rubber Duck is making its way to Osaka this August
This forested park in Saitama prefecture is getting a new teamLab exhibition
This adorable panda train is running between Kyoto and Shingu until winter 2023